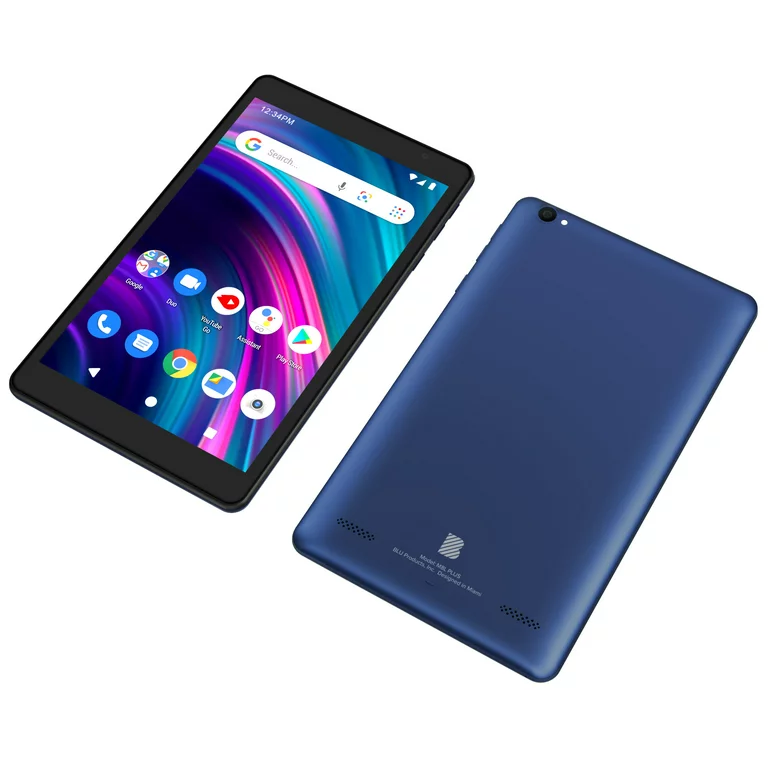 September 5, 2023

Tech Combact

0
Resetting your Blu tablet to factory settings can be useful if you want to wipe your personal data before selling or giving away your device. It can also help troubleshoot software issues if your tablet is freezing, lagging, or misbehaving.
Factory resetting will erase all data, settings, and installed apps from your Blu tablet, restoring it to the out-of-the-box state.
Introduction
There are a few different ways to factory reset a Blu tablet depending on the specific model you have. Some older Blu tablets have a reset button that can be pressed with a pin or paperclip to initiate a reset. Newer models will need to be reset through the Android recovery menu.
Before factory resetting, it's important to back up any data or files you want to keep. The reset will permanently delete everything on your tablet.
You'll also want to make sure you know your Google account details if you were previously signed into your device. You'll need to log into the same account after resetting the tablet.
Here's an overview of the most common factory reset methods for Blu tablets:
Using the Hardware Reset Button
Some Blu tablets like the Blu TouchBook have a small pinhole reset button. To reset, you'll need a pin or unfolded paperclip to press the button until the tablet turns off.
After restarting the tablet, it will boot up and walk through the initial Android setup screens to reset back to factory conditions.
Using Recovery Mode to Wipe Data
For Blu tablets without a reset pinhole, you can factory reset by wiping data in recovery mode.
Here are the basic steps:
Turn off your Blu tablet completely.
Hold down the Power button and Volume Down button together until you see the recovery menu.
Use the volume keys to scroll to "Wipe data/factory reset" and select it with the Power button.
Confirm the reset on the next screen.
Choose "Reboot system now" after the reset completes.
This will erase all data and reset app preferences on your Blu tablet.
Using External Recovery Software
Some Blu tablets may not be able to boot into the recovery menu if the operating system is corrupted. In these cases, you may need to use Android recovery software on a PC to reset your tablet.
Software like Wondershare Dr. Fone and Tenorshare ReiBoot can boot your Blu device into recovery mode and perform a factory reset by connecting with a USB cable to your computer.
Step-by-Step Guide to Resetting a Blu Tablet
Now that we've covered the main factory reset methods, let's go through the detailed steps to reset specific Blu tablet models.
Resetting a Blu M8L Tablet
The Blu M8L is an 8-inch tablet running Android 11. To factory reset it, you'll need to access the recovery menu:
Start by fully powering off your Blu M8L.
Next, hold the Power button and the Volume Down button at the same time. Keep holding both buttons until you see the Android recovery menu appear on screen.
Use the volume keys to scroll down to "Wipe data/factory reset" and select it by tapping the Power button.
On the next screen, select "Factory data reset" to confirm you want to erase all data.
Finally, choose "Reboot system now" after the reset is finished to restart your tablet.
The M8L will reboot and run through the initial setup process like new. Log in with your previous Google account if needed.
Resetting a Blu M10L Pro Tablet
For the 10-inch Blu M10L Pro, you can factory reset by:
Turning off the M10L Pro completely.
Pressing and holding the Power and Volume Up buttons together for 10-15 seconds. Keep holding the buttons until you enter recovery mode.
Use the volume buttons to highlight "Wipe data/factory reset" and press the Power button to select it.
Confirm the factory reset on the next screen.
Finally, choose "Reboot system now" to restart the tablet after the reset finishes.
Hard Resetting a Blu Touch Book Tablet
The Blu Touch Book has a hardware reset pinhole you can use to factory reset it:
Locate the reset pinhole on the back of the Touch Book. It will be a tiny hole near one of the corners.
Use an unfolded paperclip or a pin and insert it into the reset pinhole.
Press and hold the reset button for at least 20 seconds.
The tablet will turn off automatically. Keep holding the reset button down until you see the Blu logo appear on screen.
Remove the paperclip when you see the Blu splash screen. The tablet will now reboot and be restored to factory conditions.
Resolving Common Blu Tablet Reset Issues
Resetting your Blu tablet doesn't always go smoothly. Here are some troubleshooting tips for common factory reset problems:
Can't enter recovery mode – If pressing the key combo doesn't bring up the Android recovery menu, try holding the buttons longer or restarting and trying again.
Can't select reset option – Use the volume keys to navigate if the touchscreen isn't responding in recovery mode.
Reset freezes – Leave the tablet powered off for 5-10 minutes before restarting if the reset process freezes your device.
Reset loop – Factory resetting can sometimes get stuck in a loop. Use recovery software on a PC to reset if this happens.
Forgot Google account – If you forgot your Google account details, you won't be able to use the tablet after a reset until you sign in. You may need to perform a more advanced reset procedure.
Data recovery – Resetting will permanently erase all data on your Blu tablet. Ensure you backup anything important before proceeding.
If you continue having trouble resetting your Blu device, it's recommended to contact Blu customer support for assistance troubleshooting.
Conclusion
Factory resetting your Blu tablet clears all personal data and resets it back to default settings. It can fix software issues and wipe your device before selling or giving it away.
The easiest way to reset is through recovery mode, by selecting "Wipe data/factory reset". Older Blu tablets may have a reset pinhole button. And for tablets that won't boot properly, external recovery software is needed.
Just remember to fully backup your tablet before resetting and have your Google account login handy to reactivate the device. With this guide, any Blu tablet can be safely reset even without knowing the password.
Summary
Factory reset erases all data and settings on a Blu tablet
Allows fixing software issues or wiping a tablet before selling/giving away
Blu tablets can be reset through recovery mode, hardware pinhole button, or PC software
Reset loops, inability to enter recovery, and other issues can be resolved
Resetting Blu tablets is possible even without the device password