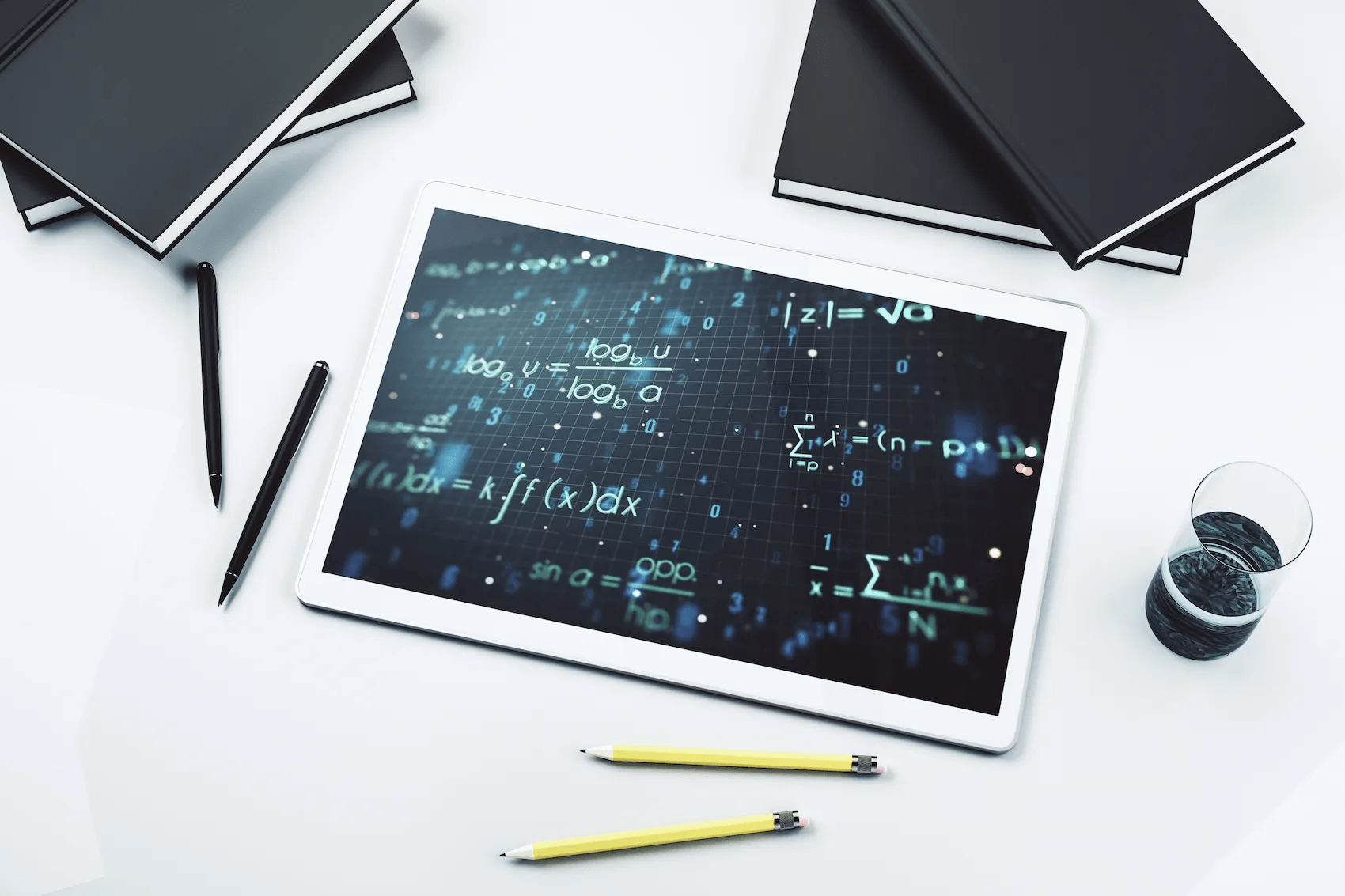 October 21, 2022

tech combact

0
Many people think of technology as an enemy of study and concentration. However, did you know that there are endless applications that you can take with you on any device to improve your performance in a subject, gain knowledge or organize your student life?
In this post, we show you the best apps for university students in 2022, which you can install on your Android tablet or iPad to use more comfortably during your study.
24 best apps for the college student 2022
Here are the apps every college student should have. Some are specifically designed for certain careers, but others can be of benefit to any student, regardless of their speciality:
App to study and be productive
Study time and productivity are aspects that not a few students struggle with. Balancing social life with study, studying well in advance and, above all, not forgetting exam dates are common points that many need to resolve.
The following apps are ideal for this:
1. My Study Life App
My Study Life is an app that will help you organize your student life. You can set schedules, reminders, deadlines, etc. In addition, it allows you to upload the reminders and annotations of your classes, tasks and exams to the cloud so that you have them available on all your devices, wherever you are.
Download it for Android here, and for iOS here.
2. Microsoft To Do
Another of the best apps for doing college homework is Microsoft To-Do, a daily planner that suggests homework. You can create lists divided by colours, and share them with friends, classmates or family. In addition, you can set deadlines, notices, etc.
In each task, it is possible to incorporate files of up to 25 MB and synchronize them with Outlook.
Download it for Android here, and for iOS here.
3. Simplemind Lite
Among the apps to study for university, one that you cannot miss on your tablet is Simplemind. Well, with it you will be able to create mental maps without limits of size or elements.
It is an extremely useful application, especially at the beginning of each project, in which you have to organize a lot of ideas, and sources of information and share the different tasks.
Available for Android here, and for iOS here.
4.HabitNow
With HabitNow you can maintain your routine while managing all your pending tasks. The idea behind this app is to create habits that allow you to meet your goals in the short, medium or long term. For this you can set schedules, priorities, reminders, etc.
Download it for Android here and for iOS here.
note-taking apps
During the study and in classes, both virtual and face-to-face, taking notes is necessary to retain information and save key information on certain topics:
5.Evernote
Evernote is an iOS app perfect for writing notes, lists, etc. You can add interesting articles and web pages to refer to later. It is possible to incorporate different types of content into your notes: texts, documents, sketches, photos, audio, etc.
Plus, you can use your camera to scan and organize documents, written notes, and more. Not to mention that you can automatically synchronize your notes on all your Apple devices. Without a doubt, it is an app to take notes that you can take full advantage of an Apple Pencil.
Download it for iOS here.
6.Squid
If your tablet is Android, one of the best apps to take notes by hand is the same with a stylus, your fingers or the keyboard. You can edit notes and PDFs, as well as sign documents, add images, sketches and all kinds of content.
Available for Android here.
7.OneNote
An ideal cross-platform application for notes is OneNote, which you can find for both Android and iOS. With this, you can take notes manually, with the keyboard, sketch, and add links, images and all kinds of information.
In addition, it allows synchronization between different devices and saves your notes in OneDrive, OneDrive Business and Sharepoint.
Applications to store and share information
Cloud storage is one of the best options to access information, collaborate and share. To do this, there are endless applications that allow you to do it from your smartphone or tablet, regardless of the operating system of the different devices:
8. Google Drive
Google Drive allows you to save and access all types of files wherever you are. You will be able to share folders and files, making them more secure through special permissions. You will also receive notifications about the activity in your files.
Add the functionality of Google Workspace, with which you can create a shared storage drive to store all your team's content, share files and folders directly with study teams, and much more.
Download it for iOS here, and for Android here.
9.Dropbox
Dropbox is a cross-platform app that allows you to upload, sync, save, and transfer all kinds of files to the cloud. You can scan documents, photos, cards, receipts, etc. You can try the Dropbox Plus functionality for free, with which you will receive 2 TB of storage for all your photos and files.
You can download it for Android here and for iOS here.
10.WeTransfer
With WeTransfer you can transfer files by email to other people, without having to subscribe to the service. The only thing you need to carry out the operation is the recipient's email.
Download it for Android here and for iOS here.
Application to learn to program
If you study programming, or just started in that career, in this section we show you 3 applications to learn about the different programming languages, as well as to exercise your knowledge:
11. Programming Hub
Programming Hub is an app that offers great news to both students and cybernetics professionals. It brings together interactive programming courses, code and program examples, and a compiler that supports more than 20 programming languages.
With this app, you will definitely be able to improve your programming skills through games and interactive activities. You will learn to program in HTML, Javascript, Python, Java, CSS, C, C++, C#, etc.
Find it for Android here, and for iOS here.
12. Codecademy GO
This app allows you to learn web development, computer science, data science, and various languages ​​such as HTML, Python, CSS, JavaScript, SQL, etc.
Available for iOS here, and for Android here.
13. GitHub
GitHub is an app that constitutes a work environment for programmers, in which they can save their files and code, discover repositories, review and merge the change requests of their projects, etc.
Download it for Android here, and for iOS here.
College Math Apps
There are students who simply resist mathematics, and precisely for them we have collected the following applications that make it much easier to solve problems, equations and other mathematical formulas:
`14.Graphing Calculator + Math
With this app that combines several calculators: graphing, scientific, fraction, matrix and algebra, you can solve any operation and problem. In addition, it will show you each step so that you better understand how to get to the result.
Available for iOS here, and for Android here.
15. Symbolab
Symbolab is also an ideal app to solve all kinds of equations, integrals, derivatives, limits, inequalities, matrices, functions, series, trigonometry, Laplace transforms, etc.
Download it for Android here, and for iOS here.
16. GeoGebra Graphing Calculator
With GeoGebra, you will be able to graph functions, solve equations, create statistics and regressions, experiment with graphs, geometry, sliders, etc. Also, the best thing is that you save and share your results with teachers and classmates.
Available for iOS here, and for Android here.
Apps to design and sketch
If your career is related to design, both industrial and fashion, or you also study architecture, fine arts or any speciality that requires a good tool to capture your ideas. We show you the following applications to use your tablet as a drawing book:
17. Adobe Capture
With this tool from the Adobe suite, you will be able to create vectors, brushes, patterns and images based on photos and fonts that you download from the Internet. It is an application with great potential for designers, due to the large number of resources that can be created from it.
Download it for iOS here, and for Android here.
18. Tayasui Sketches
One of the best alternatives to Concepts is Tayasui Sketches, which allows you to create beautiful illustrations, drawings, and sketches. It supports importing photos and PSD files, incorporates realistic effect tools, and multi-layer work, and supports capacitive pens from Apple, Wacom, and Adonit.
Get it for iOS here, and for Android here.
19. Fashion Design Sketches
With this app you will be able to create your wardrobe designs, you only need your tablet and a stylus that allows you to draw and thus you will have at your disposal an excellent tool for fashion design.
The app allows you to choose from a large number of patterns, colour palettes and even import textile patterns to give your ideas a more realistic look.
Available for iOS here, and for Android here.
letter racing apps
If your career is linked to letters, the same goes for philology, journalism, philosophy or even sciences such as biology, botany, etc. These apps can be of great help:
20. RAE and ASALE dictionary
This is the official application of the Royal Spanish Academy and the Association of Academies of the Spanish Language. It will allow you to search for words, expressions and phrases, both exact and approximate. You can share on social networks, and learn new words and meanings daily, among other functions that will allow you to expand your vocabulary and general culture.
Download it for iOS here, and for Android here.
21. Wolfram Alpha
If you are one of those curious students, with many questions to answer, or with a poor memory for names or dates, you can benefit from Wolfram Alpha, an application that can answer all your questions. It consists of a search engine that explores thousands of websites in search of the solution to your question.
Download the app for iOS here.
22. Quote It Now
Cite It Now is an ideal app for you if you work with many sources and bibliographies, but often forget where you got the phrases or information from. It allows you to manage your quotes and edit them, no matter if they come from books, websites, newspaper articles, etc.
Get it for Android here, and for iOS here.
Apps to study for an exam
Finally, a type of application that no student can miss is the one that allows them to study with greater concentration and with sufficient time in advance. Take a look at what the following apps have to offer you:
23. Forest
This app is very useful if you have trouble keeping up with the same activity for a long time. Precisely Forest can help you stay focused: when you start to study/review/do a task, a seed is planted that will grow into a tree if you don't look at your smartphone.
In case you grab the phone, the tree will wither and you will have to start all over again. The app also includes relaxing music to boost concentration and prevent you from getting stressed.
Get it for Android here, and for iOS here.
24. Exam Countdown Lite
Technology can also help you avoid scares, like when you meet your friends for drinks, and then the next day someone else ends up reminding you that you have an exam that day.
This app that we propose will work as a reminder of how much is left for your next exam, you can also add notes, and reminders and of course, easily know when you will have time available to meet your friends without putting your career at risk.
Download it for Android here, and for iOS here.
Conclusions
Your tablet is a powerful device. With this guide, we hope to have covered a good part of the applications that will help you make your life as a student at the university a little more bearable. We know that being a university student is not easy, but we are here to support you every step of the way!