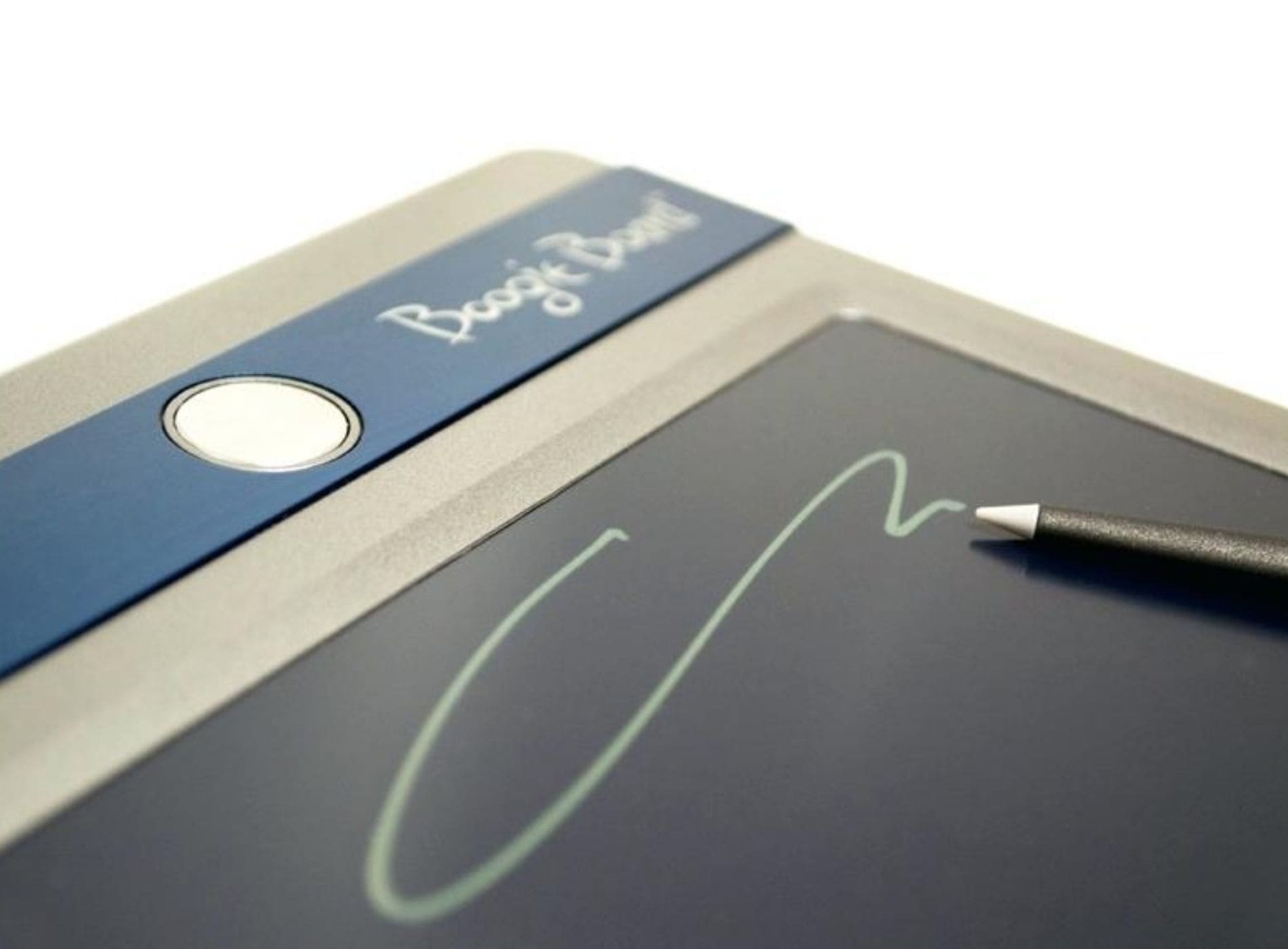 October 21, 2022

tech combact

0
If you are still not familiar with the concept of a writing tablet or ewriter , you should know that you are missing out on one of the simplest but most useful technological inventions that have come onto the market lately.
If you have been exploring e-commerce platforms, you will have seen them mixed up with tablets and graphics tablets, and you have probably confused them with the classic magic board that many of us had as children. But nothing to see!
Lately, writing tablets or ewriters are gaining more and more presence in the market, due to their ease of use and multiple benefits. In this post we will tell you what they are about, all their advantages and the uses that you can give to these affordable supports.
What is a writing tablet?
Ewriters are devices that are very similar in appearance to an ordinary tablet, but they are much thinner and their screen remains black all the time. This uses LCD technology on its screen, and a stylus that allows you to draw and write on its surface, as if it were a smart notebook .
This solution allows you to take notes or draw digitally anywhere. Those of us who find writing a hobby and profession notice the resemblance to smart notebooks, which also allow us to take notes or draw, while we can use their pages over and over again.
So what is the difference between the two? First of all: the price, while a smart notebook can cost a minimum of 20 $ in a considerably small size, add to this the need to buy pens with compatible ink and the wear and tear inherent in continuous erasing.
By contrast, a 12-inch writing tablet costs just over $12, and its stylus doesn't wear out or need replacement. Also, erasing only requires the press of a button, and there will be no trace of what you have written or drawn before.
How does a writing tablet work?
Let's now see the principle of operation of writing tablets, which we warned you beforehand, is ridiculously simple (but effective).
Writing tablets can be used with a stylus as well as with a finger. In many models, the width of the stroke will vary with the pressure applied: the higher the pressure, the thicker.
Once the drawing or text is finished, the most basic tablets allow you to erase it just by pressing a button, while in other cases, it can be exported via Bluetooth or a microSD card, by including a save button .
Advantages of the writer
A tablet with these features can clearly be very useful for those with small children, but the possibilities of these devices do not end there:
Lightness and portability : If you need to take notes in the office, meetings or show your ideas quickly, these tablets can go with you everywhere like a normal notebook, only lighter and more comfortable to carry and hold.
Unlimited use : As long as the battery lasts (they work with normal batteries) you can use an ewriter as many times as you need, even for months, without worrying about spare parts.
Easy to use : The design of the ewriters consists of the screen, and one or two buttons: one to block the drawing and prevent it from being erased, and the other to erase. The ones that allow you to save or export also have buttons for this, so you won't have to complicate yourself with a user interface or anything like that.
Eco- friendly solution : With a writing tablet, you can save hundreds of thousands of sheets, pencils, and other stationery supplies. This is undoubtedly an ecological alternative that can save many trees.
Very affordable price : There are ewriter tablets for less than 10 $, although their price ranges between 15 and 20 $. Of course, those that have the possibility of saving what has been captured, can cost about 80 $.
Minimum consumption : As we had mentioned, the ewriters work through a simple battery, and with the use that is usually given to them, it lasts for several months without needing to be changed.
What uses can you give to a writing tablet?
Now that you know the characteristics and advantages of ewriters, we propose several ideas for you to get the most out of these products:
Board
There are ewriters up to 20 inches, so they can work perfectly as blackboards in restaurants or cafes. As well as for virtual classes, or even in the context of content creation: if you are a youtuber, online teacher, etc.
Smart notebook
Although we briefly compared ewriters and digital notebooks at the beginning, it is worth mentioning that unless we need to save the information we write down, a writing tablet can function as our smart notebook. Especially for those of us who write down information that we later discard, such as editors, journalists, assistants, etc.
Sketchbook
Clearly, those who have artistic inspiration only need a pencil and a surface to concretize their ideas and concerns. And in that sense, a basic writing tablet can be used for all those studies of anatomy or forms that only fulfill a role of practice, while the most advanced tablets will allow you to keep evidence of those sketches and experimentations.
Educational instrument
Last but not least, writing tablets can be a cognitive stimulation tool for children, very similar to the magic boards of yesteryear, but much more efficient.
With our help, little ones can learn calligraphy, numbers and shapes, as well as have fun drawing, without endangering our walls or getting covered in paint or marker stains, when using more conventional art materials.
Surely after reading this article, it is very likely that you are already wondering how you had not already discovered this type of invention. And if your curiosity is piqued, we invite you to read another of our posts, which we have dedicated to testing and recommending the best writing or ewriter tablets in 2022.