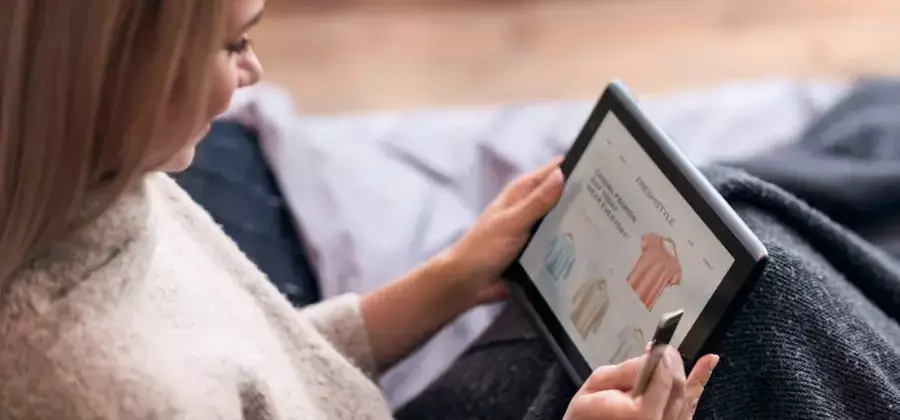 October 21, 2022

tech combact

0
Currently, the tablet market offers an extremely wide offer, this added to its value for money has made it easier for it to begin to compete with that of laptops. Hence, it is not surprising that many people wonder which tablet to buy.
Well, in this post we intend to give not only some recommendations to buy a tablet, but we will also provide the characteristics that tablets currently have, the distinctions between ranges and brands, as well as some ideal models depending on the use.
Tips For Buying a Tablet: Android, iOS or Windows
One of the most common questions buyers often ask is related to operating systems. Although this is a matter of taste, the truth is that your choice also has a lot to do with the intended use of the tablet, which, as we will see later, can be quite heterogeneous:
Features of an Android tablet
The Android operating system is the most abundant in the tablet market because due to its lightness it allows a greater variety of hardware configurations:
Appearance : Android tablets can go from 7 to 15 inches without any problem, the size will depend largely on the components and their power. Also, building materials can be more or less inexpensive, from plastic to metal or glass (for the screen, of course).
Performance : In terms of performance, Android tablets depend greatly on the power of their CPU and the amount of RAM that is given to them. Hence, opting for hardware that includes an eight-core processor is one of the best recommendations in this regard. If it's Android, look for options that have a Snapdragon 620 model onwards.
Operating System : The Android operating system has been optimized to take up little space within the storage of the devices, in addition to managing multitasking adequately, although the latter can be affected by insufficient RAM. Currently some more or less inexpensive tablets already have Android 11 , which is the latest version of this system to hit the market.
Pros
Excellent ecosystem for games of all powers.
It has hundreds of thousands of applications in the Play Store.
Receive frequent updates and security patches.
It links to numerous Google services such as Gmail (email), Drive (cloud storage), Chrome (browser), etc.
Cons
The flexibility to customize this system makes it vulnerable to malware and errors or bugs.
Cheaper devices often include an outdated version of Android, and cannot be updated.
---
Features of an iOS tablet
---
The high-end of mobile devices has been led by Apple for years, and if we talk about tablets, the iPad is the flagship of the iOS operating system, which in recent years has been transformed into iPadOS, that is, Apple created a specific operating system To get all the juice out of these tablets and their settings:
Appearance : The iPad was for years including a home button on the front, where the fingerprint sensor was located. However currently the design is cleaner and with thinner edges. If it is accompanied with the magic keyboard and the Apple Pen (the accessories of the brand) it is a serious competition for medium and high performance computers of other brands.
Performance : With iOS, there is no specific quality of hardware to look for as, by creating its own software and hardware ecosystem, Apple ensures optimal performance across all of its iPad versions .
Operating System : The iPadOS system this year has reached its version 15, and includes among other functionalities voice control, button control, dictation, magnifying glass, zoom, among other options that allow you to get the most out of Apple tablets .
Pros
Includes exclusive features for multitasking.
Up to 6 app icons can be displayed on the Home screen.
Supports a large number of gestures that add functionalities to the tablet.
The on-screen keyboard can be modified both in position and size, etc.
It includes an app called SideCar, which allows the iPad to act as a secondary display to the macOS Catalina operating system wirelessly.
Cons
The purchase price of the latest generation Apple products such as the iPad Pro 2021, are very little affordable.
It often takes time for users to become familiar with this system, which can be complex and somewhat confusing.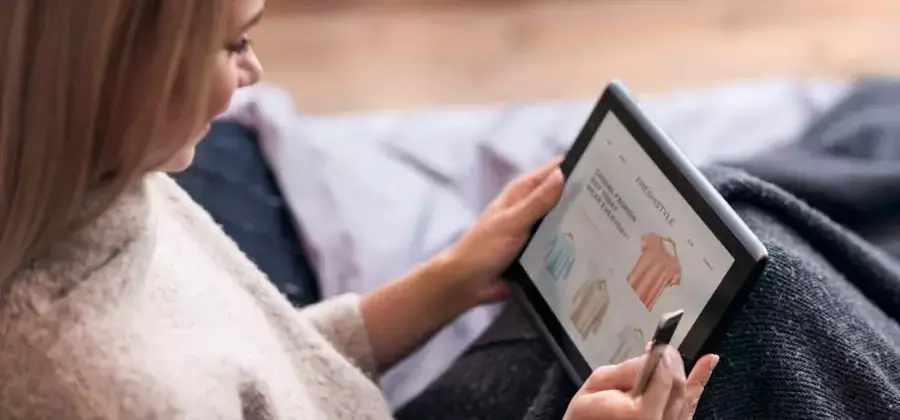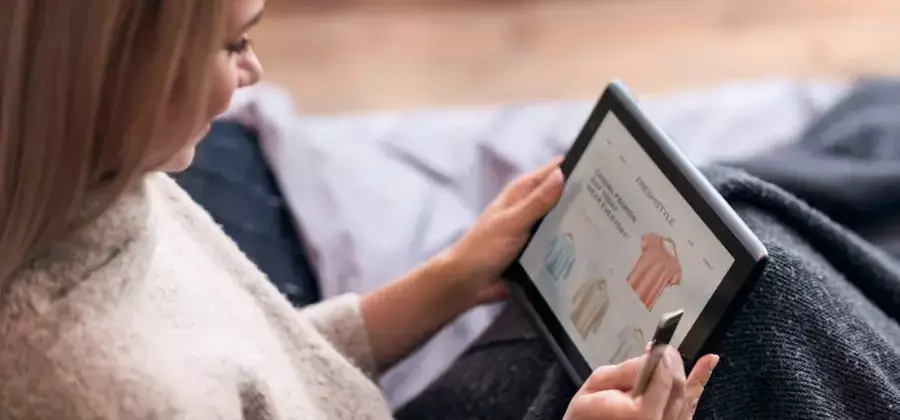 ---
Features of a Windows tablet
---
Another of the systems that mobile devices can include is Windows, popularly known for being the ecosystem of a good part of computers. With its use, it is intended that tablets can perform the functions of a laptop:
Appearance : Windows tablets are typically 10-12 inches in size to accommodate the necessary components. Also, they tend to be marketed with keyboards that can be attached via magnetic connectors, USB-C port, or work wirelessly.
Performance : For a Windows tablet, which is a somewhat heavy operating system, to be functional, it must have a processor in line with it. We will often see Intel processor configurations, with 6 or 8 GB of RAM, and an internal storage of 128 GB onwards (consider that only Windows 10 Home occupies about 20 GB)
Operating System : Windows is a heavy but stable system, so text, image editors and other such programs usually work without lags. The Windows 11 version has recently been launched , which stands out for optimizing the performance of the equipment: the tablets that include it are the Microsoft Surface (obviously), and the Huawei MateBook E.
Pros
It is a very intuitive and easy-to-use ecosystem.
Peripherals are often detected and functional just by plugging them in.
It is optimized the same for computers as for touch devices.
Cons
It is a very susceptible system to virus and malware attacks, which causes errors, data erasure, and malfunctions.
Most of the software for Windows is paid, as well as the license to use the operating system.
It requires more powerful hardware than Android to work.
How To Choose A Tablet? Specifications, models and more
When choosing a tablet, we are usually guided by the opinions about tablets made by other users. However, experience leads us to conclude that the most appropriate thing is to look for options according to the use that we will give the equipment, so as not to be disappointed: