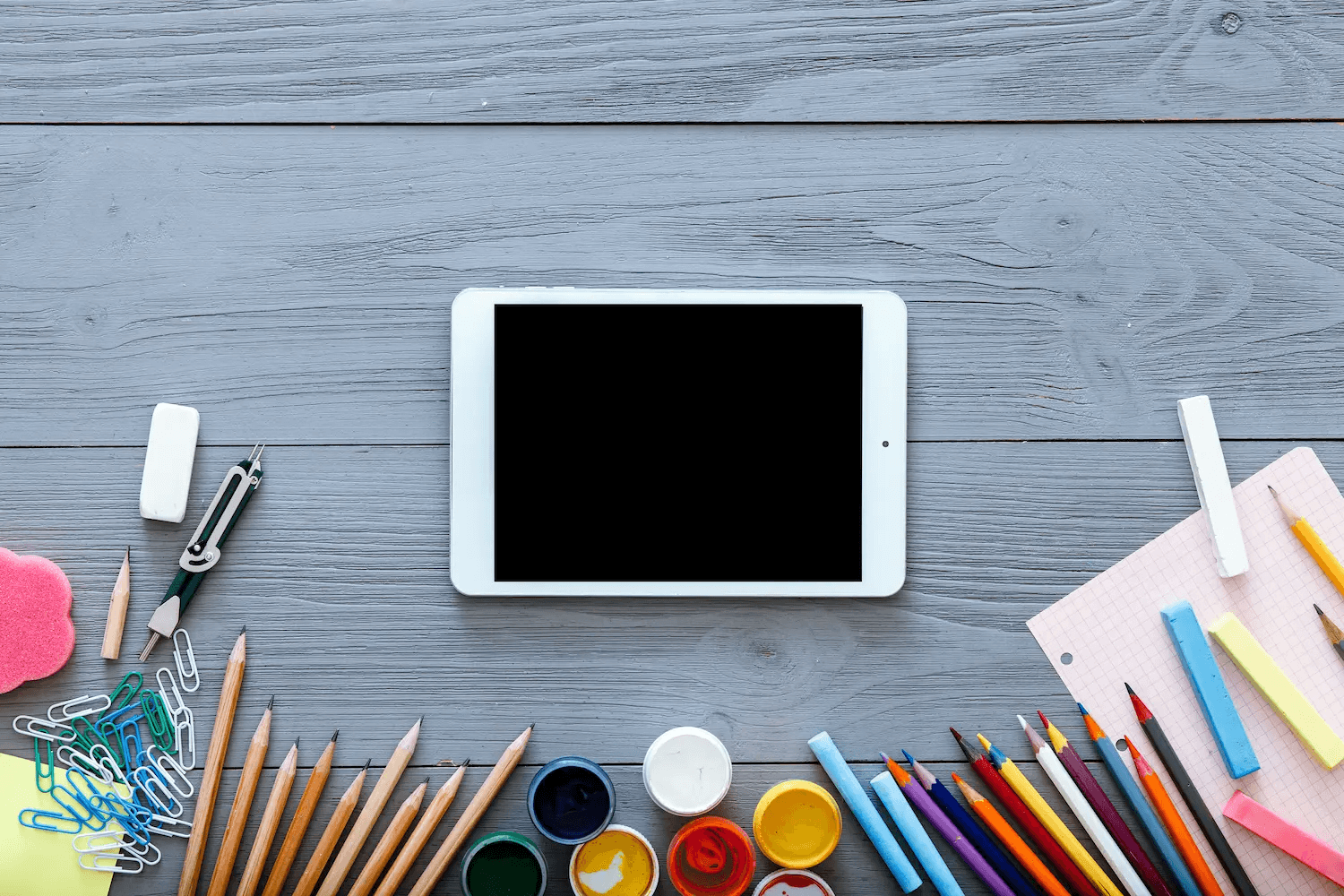 October 21, 2022

tech combact

0
We have talked in other posts about the best tablets for elementary and middle school and for university students, but many people still wonder what is the best tablet for a primary school child? , or what is the best tablet for high school students?
This is because both stages require tools with different capacities, and parents are concerned that the large number of options at a very affordable price will be short-lived or insufficient to carry out virtual classes and tasks at each level.
For this reason, we have set out to evaluate 5 tablets that have led sales in recent months, and that are in a price range below 150 $, where we hope to find the best tablets for primary and secondary school children .
JUSYEA J5: The best tablet for elementary school children with keyboard and mouse
Huawei MediaPad T3: The best tablet for virtual classes
Meberry M7: The best 10-inch tablet for kids
DUODUOGO P8: The best tablet for students with accessories
1. The best tablet for elementary school children with keyboard and mouse
JUSYEA J5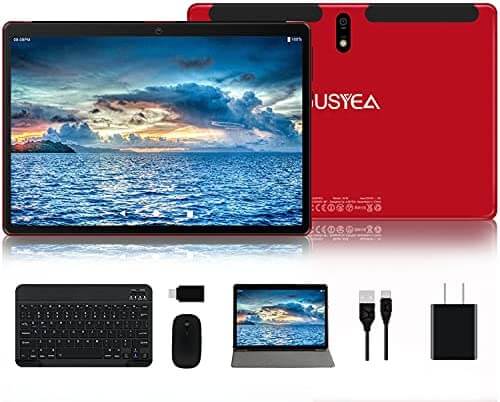 Features
Brand: JUSYEA
Series: J5-W
Memory Storage Capacity: 4 GB
Screen Size: 10.1 Inches
Display Resolution Maximum: 1280 x 800 Pixels
We start our selection with a Chinese-made tablet that costs only 130 $, and includes a keyboard and mouse cover with your purchase. This is undoubtedly a basic alternative but very suitable for elementary school children , as it allows them to have a first approach to office automation, while having the ease of using their fingers on the screen.
The 10.1-inch screen has HD resolution , which, although it may seem insufficient given the quality of the videos today, is adequate for studying at the basic levels of education.
We have a MediaTek octa-core processor, which together with 4 GB of RAM allows any educational app to work perfectly. The 64 GB of storage is enough to store a lot of information, although a memory of 128 GB can still be added.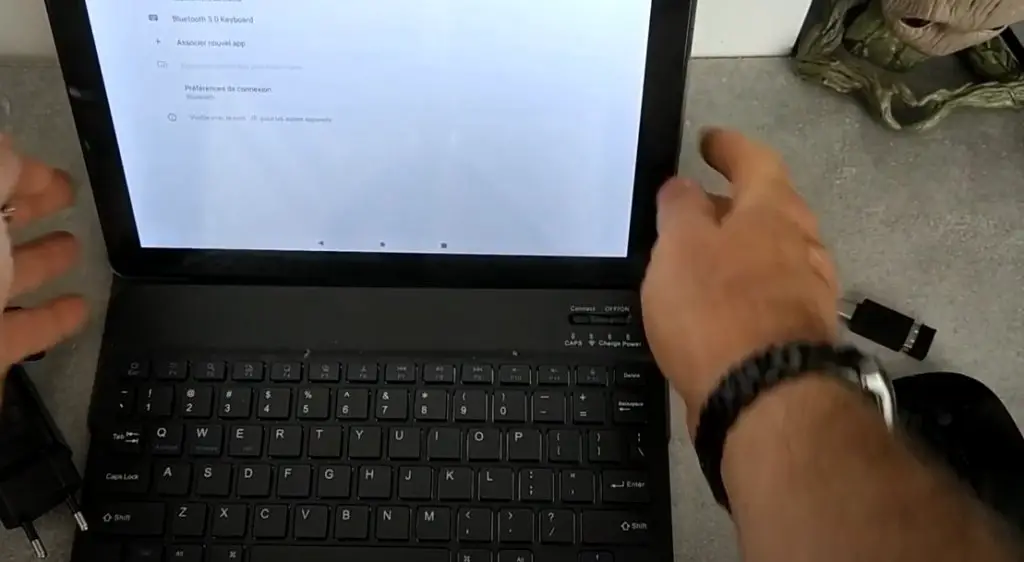 The 8,000 mAh battery allows more than 10 hours of autonomy.
Includes USB Type-C port.
Android 10 updated and free of bloatware.
Includes office accessories.
The case is made of plastic, which is not good for heat dissipation.
Very basic cameras, although sufficient for virtual classes.
2. The best tablet for virtual classes
Huawei MediaPad T3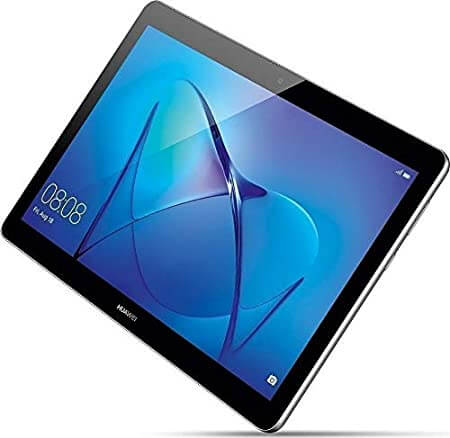 Features
Brand: HUAWEI
Series: MediaPad
Memory Storage Capacity: 2 GB
Screen Size: 9.6 Inches
Operating System: Android 7.0 Nougat
As a second alternative, and the one that seems ideal for virtual classes due to its performance, is the MediaPad T3 , which with its Snapdragon 425 quad-core processor and Adreno 308 graphics co-processor provides adequate performance for all tasks, except for heavy games. .
For only 128 $ we have received a tablet with a solid finish made of anodized aluminum, which is light but resistant . The HD screen has excellent quality and a brightness of 400 nits, perfect for all environments.
The 4,800 mAh battery provides an autonomy of 8 hours in continuous use, or up to 2 days if used occasionally. Of course, it should be charged every night to avoid setbacks, since it takes 4 hours to return to 100%.
The 32GB storage is enough for the apps every student needs , but it can still be expanded up to 128GB via microSD. As the only drawback, to say that the speakers have a medium volume that we really did not expect in a Huawei tablet, not even in one of the entry range.
This, however, can be fixed with headphones. So it's also not a big impediment that interferes with the operation of the tablet. Of course, it does not include Google Services, so the Play Store, Netflix, YouTube and other services offered by the platform will not be easily available.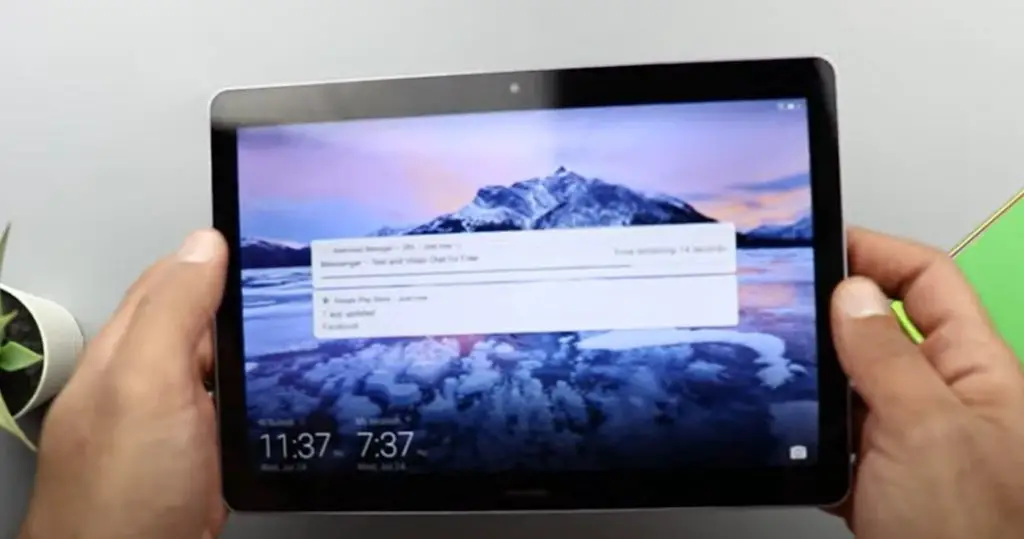 Screen quality suitable for viewing content.
Perfect hardware for navigation, study, multimedia playback and virtual classes.
Sufficient autonomy for daily classes.
Resistant and perfect aluminum finish to dissipate the heat of the components.
Android 8 not upgradable, with EMUI 8 customization layer.
Intermediate quality speakers.
You may also like: Best Tablet Pencil
3. The best 10-inch tablet for kids
Meberry M7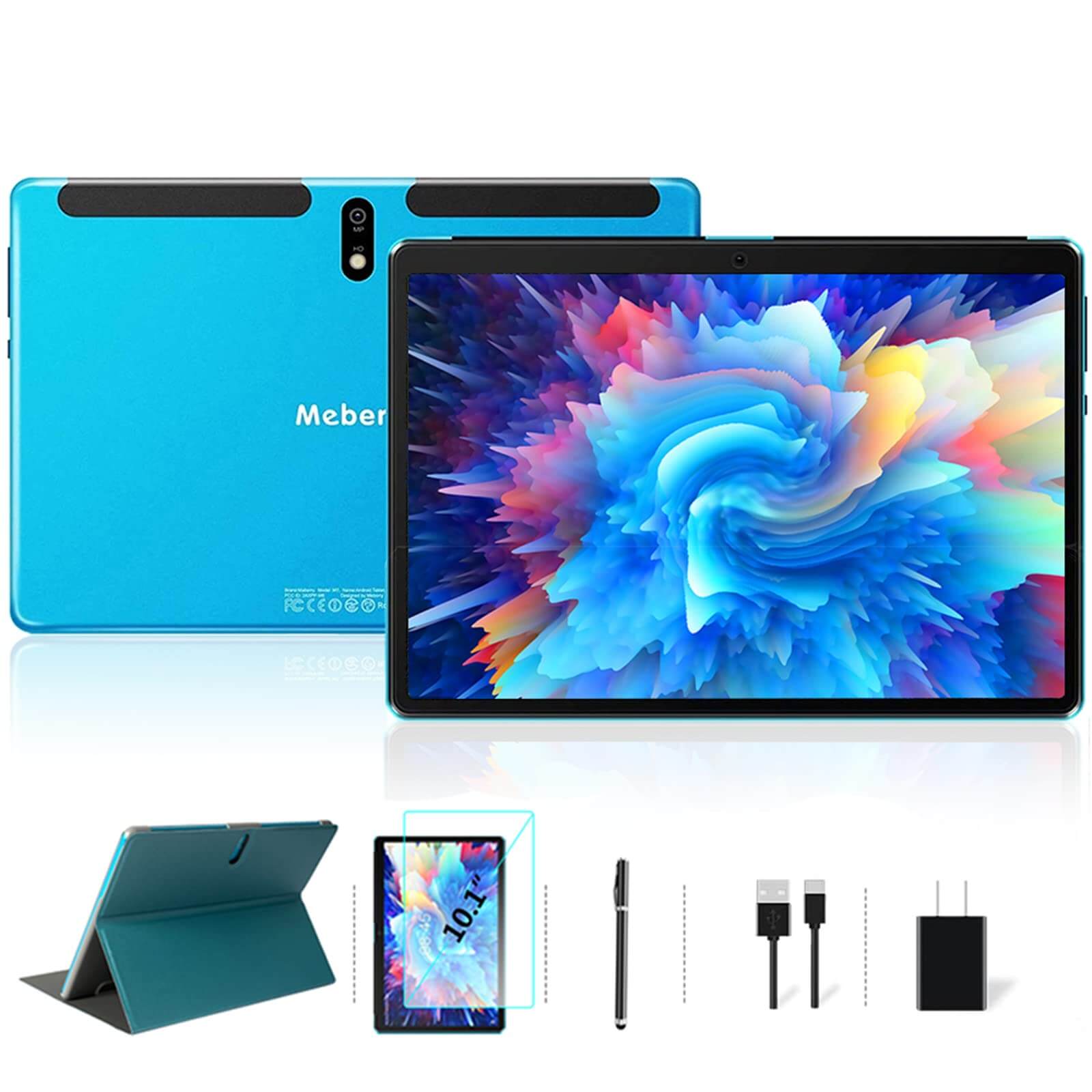 Features
Brand: MEBERRY
Series: ME20200806-1
Memory Storage Capacity: 256 GB
Screen Size: 10.1 Inches
Display Resolution Maximum: 1280*800
As a third option we have the Meberry M7 tablet, a tablet that includes with its purchase a cover, mica to protect the screen from scratches, keyboard, mouse and a pen , an ideal combo for taking notes, drawing and selecting elements with greater precision instead of the fingers.
For only 125 $, we will have a 10-inch tablet with HD resolution and a pair of speakers with excellent volume . The tablet contains an octa-core MediaTek processor that allows good performance with apps and tasks, in addition to 4 GB of RAM and 64 GB of internal storage.
It also includes a slot to insert two SIM cards , which will allow Internet access by data, and will be a good option to delay the purchase of a Smartphone for your child.
The 8,000 mAh battery allows up to 12 hours of autonomy, therefore, your child will not have to take cables or a charger to school, since they will have more than enough charge for the day.

Adequate 10-inch screen and HD resolution.
Correct processor and RAM for the study and virtual classes.
64 GB storage enough for applications and information.
Dual SIM capable.
Android 10 operating system.
It incorporates USB type C.
The loudspeakers are heard very low.
Insufficient screen brightness for outdoors.
You may also like: Best Tablet To Work
4. The best tablet for students with accessories
DUODUOGO P8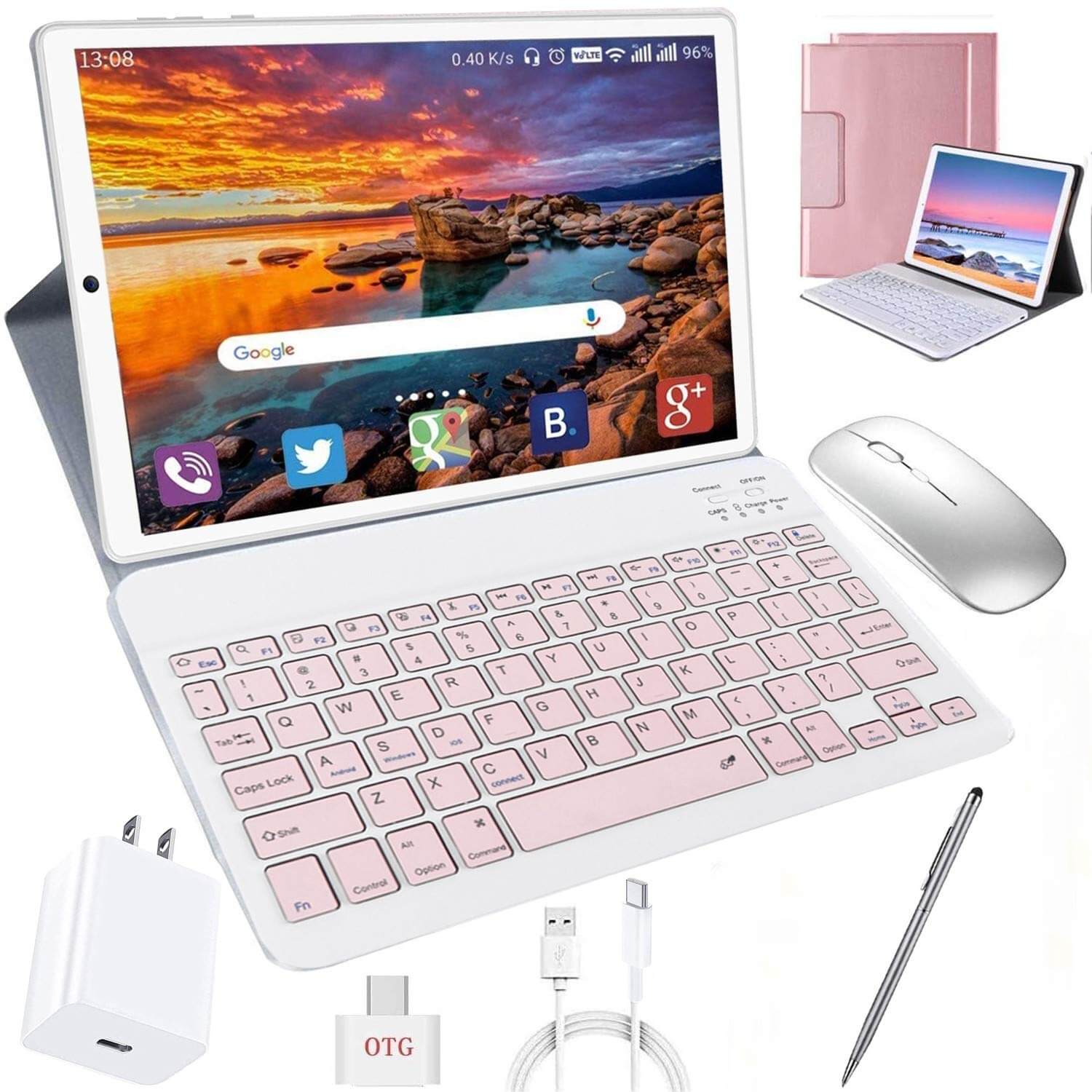 Features
Brand: DUODUOGO
Series: P8 10.1 inch tablet
Memory Storage Capacity: 64 GB
Screen Size: 10.1 Inches
Display Resolution Maximum: 1280×800
The Duoduogo P8 tablet also includes, for just over 100 $, a cover, lens, keyboard, mouse, pen, OTG adapter, headphones and an LED lamp to place in the USB-C port that allows you to continue enjoying reading even in low light conditions.
In addition to all these accessories, the tablet itself offers a 10-inch screen with HD resolution and IPS technology that allows viewing from all angles.
We also have a quad-core MediaTek processor with 4 GB of RAM that allow us to carry out simple tasks, as well as the execution of educational apps of all kinds.
The speakers have a loud and clear sound , although for a better experience we recommend using headphones. Connectivity is via USB type C, and the 8,000 mAh battery allows about 10 hours of autonomy.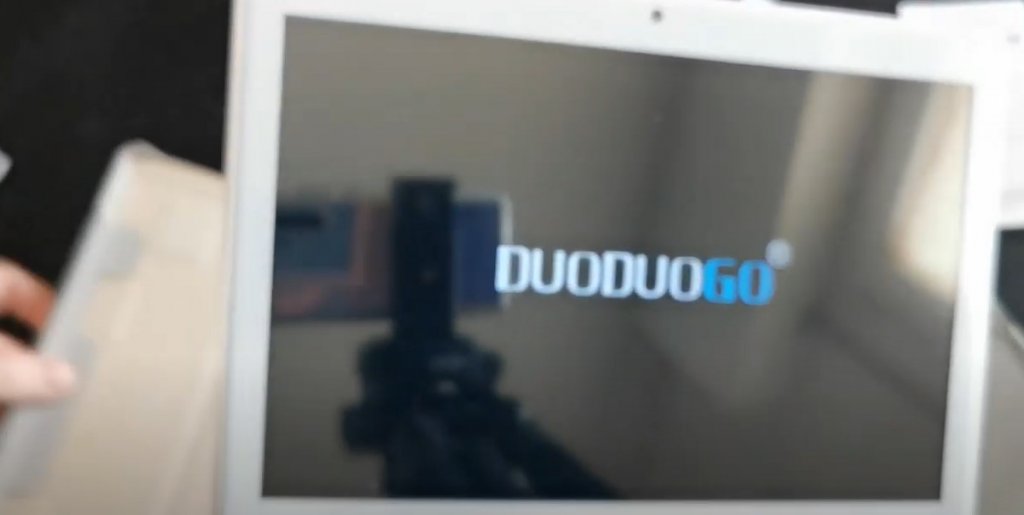 Large number of accessories, among which the keyboard, the mouse and the LED lamp or flashlight stand out.
Good screen and speaker quality.
It incorporates USB type C.
Proper hardware for the studio.
The mica it comes with is somewhat small, unprotecting the edges against accidental falls.
The cameras are of very basic quality.
You may also like: Best Tablet With A Pencil To Buy?
We hope that you have found among this selection the ideal tablet for your child, whether they are in primary or secondary school. If you want more information. visit our Website.