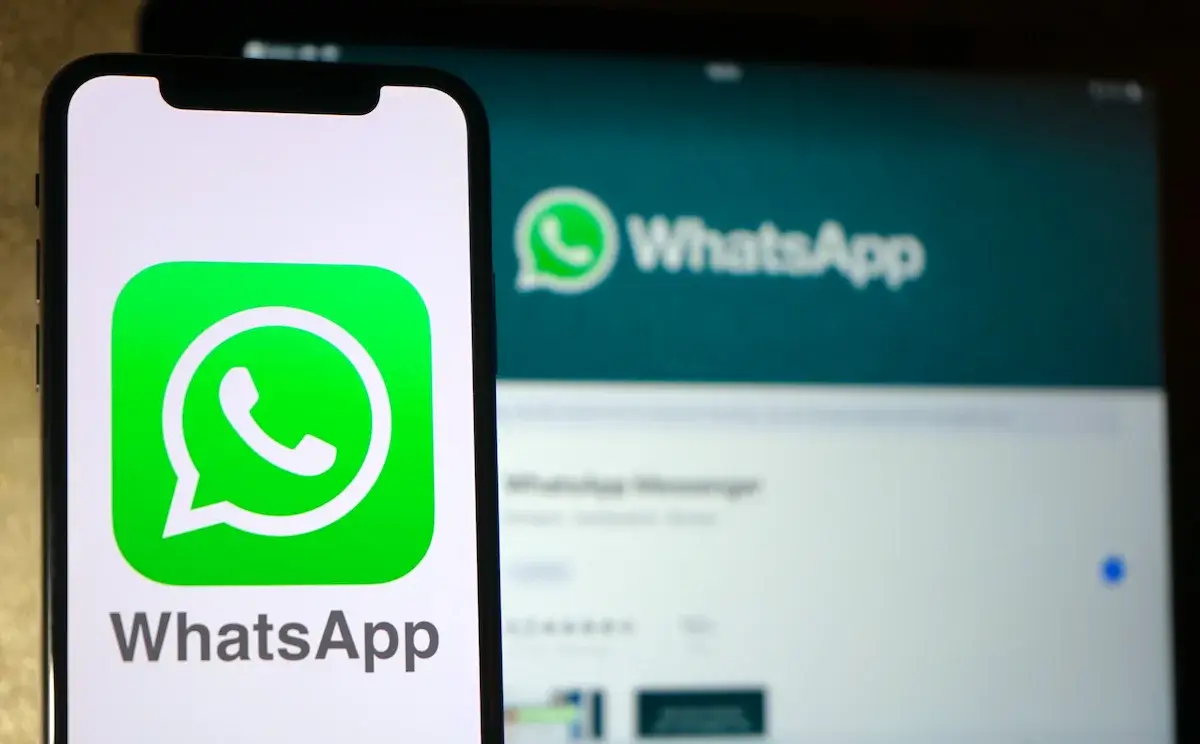 October 21, 2022

tech combact

0
Three years ago WhatsApp has been announcing the development of its Multi-Platform mode, which would allow app users to have their chats on several devices simultaneously. However, there are currently two ways to use Whatsapp on your tablet and mobile with the same number.
If you are interested in knowing how to do it, we will explain it to you in this post. Likewise, we will tell you about the advantages and disadvantages of the available methods, as well as the solution that the long-awaited multi-platform version would provide for these errors.
Use Whatsapp on your Tablet and mobile at the same time: 2 effective methods
Many users were looking forward to WhatsApp for Tablet in 2020, but the messaging app currently only has WhatsApp Web as a "multi-platform alternative", and this has already been on the market since 2015.
Well, if you want to know why the mention of the computer version of WhatsApp comes, we show you why:
Method 1: Whatsapp Web on your Tablet
This option will allow you to have WhatsApp on both Android Tablets and iPad, and it basically consists of using the messaging service on both your Smartphone and your tablet simultaneously. eye! Because this is a drawback that we will discuss later.
For now, let us show you how to proceed to configure Whatsapp Web on your tablet:
Enter with your tablet to your favorite browser app.
Access the menu, and select the option "Desktop Version" / "View as computer" as mentioned on your device.
Insert the address https://web.whatsapp.com
Open Whatsapp on your mobile.
Go to the menu (the three dots in the upper right corner) and select "Whatsapp Web".
Press the "Link a device" button, and enter the Pattern/Pin/Biometric Data that you have implemented as security.
Scan the QR code that appears on Whatsapp Web with your tablet, but don't take too long or it may expire and you'll have to refresh the page.
And voila! You can now use WhatsApp on your Tablet and Smartphone simultaneously, with the same number.
Of course, this has its drawbacks, since it is not an independent messaging client, but what Whatsapp Web does is reflect the chats of your mobile device. So the moment you move your phone several meters away, it turns off or loses the Internet connection, and WhatsApp Web will stop working.
There is another option, but specifically for Android devices, and it is the following:
Method 2: Install the WhatsApp app
As we were saying, if you install the app on your tablet you can use it, as long as you are not using the application on your Smartphone at the same time. Well, WhatsApp does not support the simultaneous use of the same account (or what is the same, the same phone number) on two devices.
To proceed with the installation and configuration, you must follow these steps:
Search for the app in the Play Store or download it from the official Whatsapp site.
When it shows you the Alert that says that the app is not compatible with tablets, accept the notification and don't worry, this will not give rise to an error.
Verify the phone number through your Smartphone, so that you can receive the 6-digit code that the app sends you to access your account.
If your Tablet has SIM card capacity, or call and SMS function, you will be able to receive the message on the device itself.
Ready! It's that simple and you'll also have Whatsapp on your Tablet.
With this option, the messages that you have sent from your Smartphone will not be visible on the Tablet, and in the same way, the messages that you send on the Tablet will not be synchronized with those of the mobile phone.
How to install WhatsApp on iPad?
You may have doubts about why we have said above that this option is only available for tablets with the Android operating system, if you just enter the App Store on your iPad you will see many applications that claim to allow you to use WhatsApp on your tablet natively.
If you look closely, none of these apps are official, and some will even play games with the developer's name to try and trick you. The reality is that most of them offer you a simple framework in the form of an independent app to use Whatsapp Web, in the way that we have explained to you above.
Regardless of whether this "framework" offers a better or worse user experience, the danger is that, as independent apps, they could include trackers and even try to steal your access credentials, especially if they ask for your phone number.
For this reason, from Techcombact we recommend that, if you have an iPad, the safest and most legal way to use WhatsApp on your device is through WhatsApp Web, with drawbacks and all. At least until the app finishes rolling out its cross-platform version.
And we are talking about drawbacks because, like everything else, the web version of WhatsApp has its pros and cons. If you want to find out about each and everyone, we detail them below:
Advantages and disadvantages of WhatsApp Web
Advantages
We start, of course, with the advantages that this option offers you:
It is the closest way Whatsapp has brought to a cross-platform version.
The conversations are synchronized.
Includes support for text features, ie: bold, italics, bullets, etc.
Supports direct interaction with content within your tablet.
Provides less compression of media files.
Disadvantages
But of course, not everything is rosy, and that is why we show the disadvantages:
Does not support customization options.
Requires Smartphone to be connected simultaneously to work.
Does not support video or audio.
Notifications will reach both devices.
To finish, we would like to briefly comment on how a cross-platform version, or rather, "THE cross-platform version" that WhatsApp has been announcing for a long time, would solve these problems.
According to the progress that the developers have left us, and the Beta version that began testing in January of this year for the login on a new device. These would be some of the features that WhatsApp will have that will allow you to connect to all your devices :
It does not require that the mobile with the SIM card be turned on or connected to the Internet so that WhatsApp continues to work on the other device.
Connection of up to 4 devices to a single account.
Biometric security for access to the app.
Encryption and authentication of conversations so that messages can be sent and received directly from any device.
Now that you know how to have Whatsapp on your Tablet and your mobile at the same time, we invite you to stay up to date with the latest news regarding apps for Android and iOS with us. Leave us your experience in the comments, if you already have this application running on your tablet.