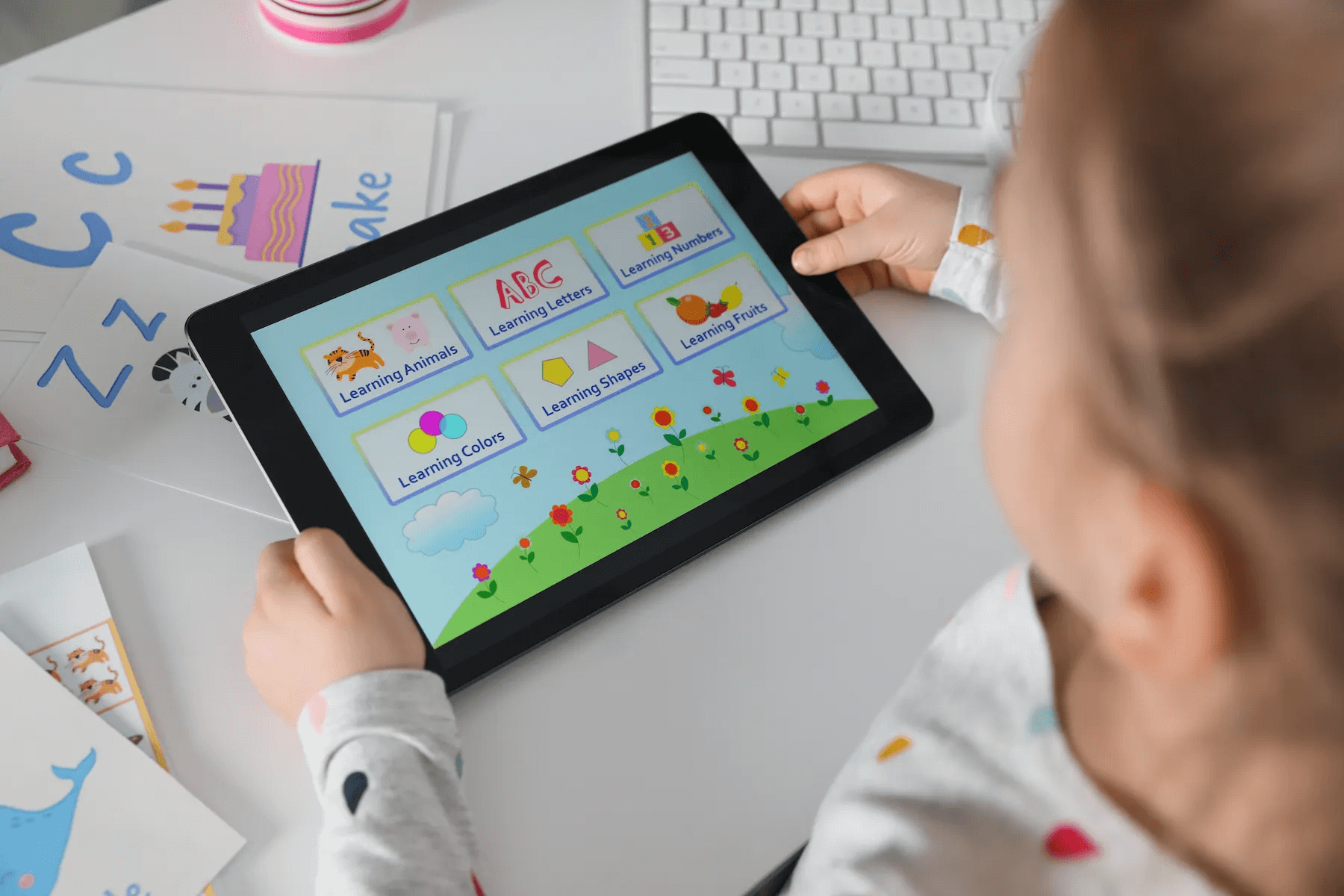 October 21, 2022

tech combact

0
Our children are taking less and less time to become small users of the technological devices that we have at home.
Although it is highly recommended to control their interaction with screens during their early development, there is no doubt that the use of educational tablets and educational applications can contribute positively to their learning.
What are educational apps for kids?
It is software in the form of apps that allow children from pre-school age to students of all levels to learn and reinforce what they have learned.
During the holidays, when children spend more time with the tablet watching videos and playing video games, educational applications are a platform to review what they have learned in class through educational games, tutorials, videos, songs, etc.
Our purpose
In this article we dedicate ourselves to the task of researching and testing educational applications for tablets, focusing on those that are intended or designed for ages that comprise the period of primary education.
Below we show you our updated selection and organized by subjects or subjects of the best apps to review and reinforce the knowledge acquired in class.
Best educational apps for math
Mathematics is the Achilles heel of many children, who find it difficult to understand multiplication, division, equations, etc. Faced with this problem, there are endless applications that have all kinds of methods to get the little ones to understand all these basic concepts and exercise them:
1. Montessori Monster Math Lab
The Montesorri method is one of the most well-known within the educational context, and although it is not only applied in the context of mathematics, the truth is that this app is one of the most complete for reinforcing mathematical knowledge.
It is designed for children from 5 years old, and has numerous interactive activities in the company of four virtual pets in the form of monsters. Basic math concepts such as addition, subtraction, multiplication and division are explained very well, and the progress of the exercises is progressive and depends on the level of the student.
2.Lumosity
Lumosity is an app that brings together various logic, math, and puzzle games that encourage critical thinking. It features daily brain games including memory, logic, problem solving and math games.
It also has training modes and at the same time performs an analysis of them to improve it.
3.Geo Gebra Geometry
This app focuses on geometry and helps to learn and identify the different geometric shapes. It also includes mathematical problems to solve and numerous concepts related to geometry. In addition, the figures created in the creative mode can be saved and shared.
Best educational app for languages
The Spanish language is another subject that has a lot of content during the first levels of primary education. For this reason, we bring you several app options that opt ​​for the practice of vocabulary, writing and grammar in the form of a game:
1.Little Smart Planet Pro
Although this app is not exclusively about languages, it has a large section dedicated to this subject, together with English and mathematics, all subjects have exercises suitable for all primary levels.
After each review, you can see your child's progress in each subject from the web.
2. Correct Word
This app allows you to expand the vocabulary and general culture of children from 6 years old. You can also improve your English through a game mode corresponding to that language.
3. Endless Spanish
Although Endless Spanish is an application for non-Spanish speaking children to learn the language, due to its structure and design it is more than adequate for children whose mother tongue is Spanish to review the words, their meanings, grammar, spelling and even practice calligraphy and writing.
Best educational apps for science
Although children are interested from a very early age in topics such as the solar system, the human body and animals, it is advisable to accompany our explanations with these, some of the best science apps:
1. Tinybop
Tinybop is a collection of educational science apps, explaining all things time, space, earth, and mammals. For this, it uses educational games and the exploration through multimedia of all these concepts and the many themes that derive from them.
2. Thinkrolls 2
Thinkrolls is a science app to experiment with physics processes such as acceleration, force, buoyancy, gravity, elasticity, etc. It is divided into different chapters and levels of difficulty and is suitable for children from 5 years old.
3.ScratchJunior
Scratch Junior is an application for children to start in the world of programming. Using blocks and pieces, the little ones will be able to create animations and stories that help them understand basic concepts of programming.
Best language educational apps
Learning a language other than your mother tongue requires a lot of practice. In addition, more and more parents want their children to start learning English from a very early age.
With this idea in mind, we present 3 apps that, although they are paid, guarantee effective methods to achieve the goal that your child has English as his second language:
1.LingoKids
LingoKids allows you to learn English through activities, games, songs and videos that can be viewed even offline. The app has been designed in collaboration with Oxford University Press, and also offers downloadable materials and reports for parents.
It is suitable for children between 2 and 8 years old and has an annual subscription mode that costs 60 $. Available for both iOS and Android.
2. PiliPop English
PiliPop allows you to improve and reinforce the level of English, both written and spoken, of children between 5 and 10 years old. It has more than 200 activities, incorporates speech recognition technology to advise pronunciation, and progresses from learning words to complete sentences.
It is available for iOS and Android, and it costs 10 $ for 1 month, 40 $ for 6 months and 60 $ for 12 months.
3. Oxford Learner's Quick Grammar
This Oxford app is designed to teach children English, but above all with a focus on grammar. Many topics about it and many examples are included to achieve the correct use of words and sentences from the grammatical point of view.
The application also allows you to create and edit personalized study lists by favourite topics, which undoubtedly tries to keep children interested in continuing their learning.
Best varied educational apps for primary
In addition to the basic subjects, there are other areas such as music, psychology, art and much more that can also be considered teaching material, since they allow more complete development of the little ones.
1. Kahoot!
Kahoot! is an app that includes numerous quizzes and questionnaires from different subjects in the form of games with tests called "kahoots", in which the aim is to review the content taught in class.
It accumulates more than 50 million games available and although it is a very widespread platform in North American education, Kahoot in Spanish is increasingly becoming a very useful resource for Spanish-speaking educators and parents.
It's available for iOS and Android, and it's free, but to access premium features like puzzles, polls, open-ended questions, and slides, users need a paid subscription.
2. Breathe, think, act
This application allows children to learn relaxation techniques, regulate their emotions, create emotional hygiene habits and stimulate concentration, through the different activities proposed by the Sesame Street characters, whom our children must help to face their life challenges daily.
3. Academy
Academons brings together more than 20,000 games that allow a review of math, science, English and social skills through challenges and other activities that will be rewarded with the evolution of the different pets in the application.
4. Smile and Learn
On this educational platform, you will find numerous games, interactive stories and videos to learn about the human body, sports, instruments, recycling and many other things. Teachers can follow the progress of the student and the profile of each student can be personalized.
It is suitable for children from 3 to 12 years old. Available for Android and iOS.
5. Storytel
This app is an audiobook platform, based on a catalog of more than 100,000 titles. It is free for 14 days, after which you will have to create a subscription between the plans, the most basic being 7 $ per month, which allows you to listen to up to 12 hours of audiobooks in that time.
Available for Android.
We hope that with these apps you have enough resources to turn your child's tablet into a powerful educational tool, rather than a resource to keep them entertained. Also remember to control the screen times and the content your child accesses through parental control applications.