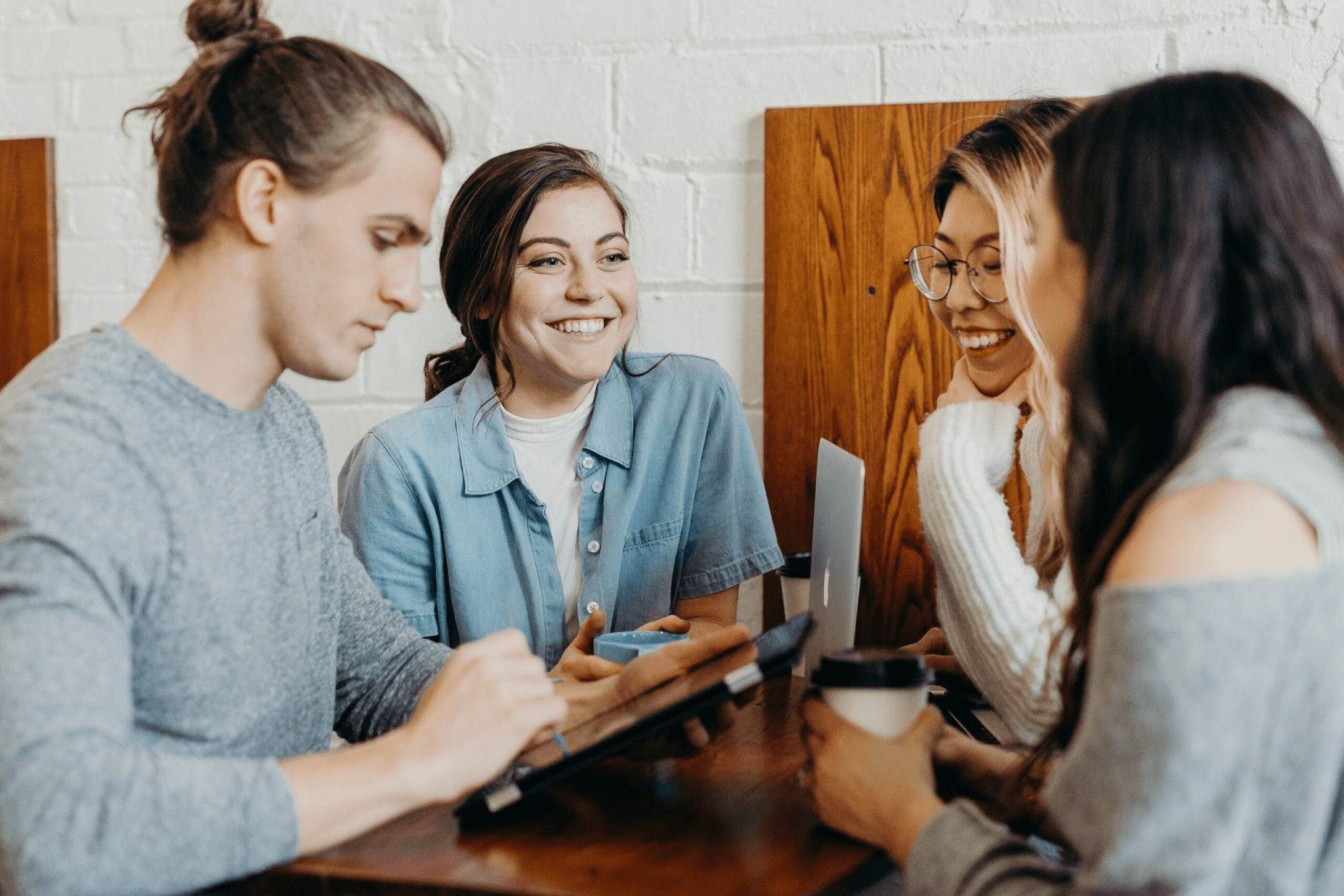 October 21, 2022

tech combact

0
In recent times, there is a growing interest from consumers around the world to find the most best tablets for university students . Many parents of children in primary, secondary and high school consider purchasing a tablet instead of a laptop, as it is more affordable and versatile.
Likewise, not a few university students who already have ways to obtain a budget for their needs wonder which brand of tablet is better for students, or they may also ask themselves eternally what is better: a tablet or a laptop for the University.
Well, if you include yourself among the people who ask these questions, we suggest you check out this comparison in which we suggest the best tablets for certain study profiles such as engineering, design or architecture.
Best tablets for college kids in creative careers
We start our selection with high-end tablets that we have been able to test for several months and, in some cases, for other reviews. Well, it seems to us that its performance and quality in every way guarantee maximum durability and the best performance, for all kinds of tasks that you need to carry out:
iPad Air 4: The best Apple tablet for college
Samsung Galaxy Tab S6: Best for Design/Fine Art students
Huawei MediaPad T5: Cheap and the best for virtual classes
Lenovo IdeaPad Duet 3: The best Windows OS tablet
1. The best Apple tablet for college
iPad Air 4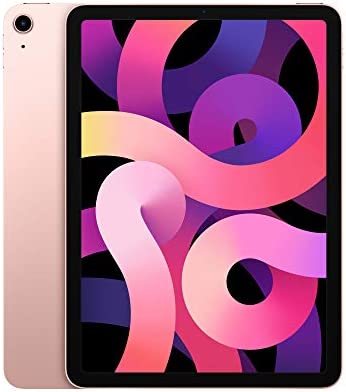 Features
Brand: Apple
Model Name: IPad Air
Memory Storage Capacity: 64 GB
Screen Size: 10.9 Inches
Display Resolution Maximum: 2360 x 1640 Pixels
For all those students who want to have an ideal device to carry out all kinds of tasks without any complications, the Apple brand is undoubtedly the first option that we can recommend.
In this case, we have selected the iPad Air 4, of which we can affirm that an experience in terms of fluidity and performance in all senses: from the 10.9-inch screen with True Tone system and brightness of 500 nits , which offers sharpness and excellent chromatism.
Up to the A14 chip with 16 Neural Engine cores, which ensures that it can carry out all the jobs that we put it to execute . This tablet is undoubtedly a workhorse.
Of course, we suggest that you opt for the version with 256 GB of storage, since the 64 GB version falls short when it comes to storing content and installing applications. Another drawback that we put is the battery, which could provide more autonomy in order to achieve a whole day of productivity.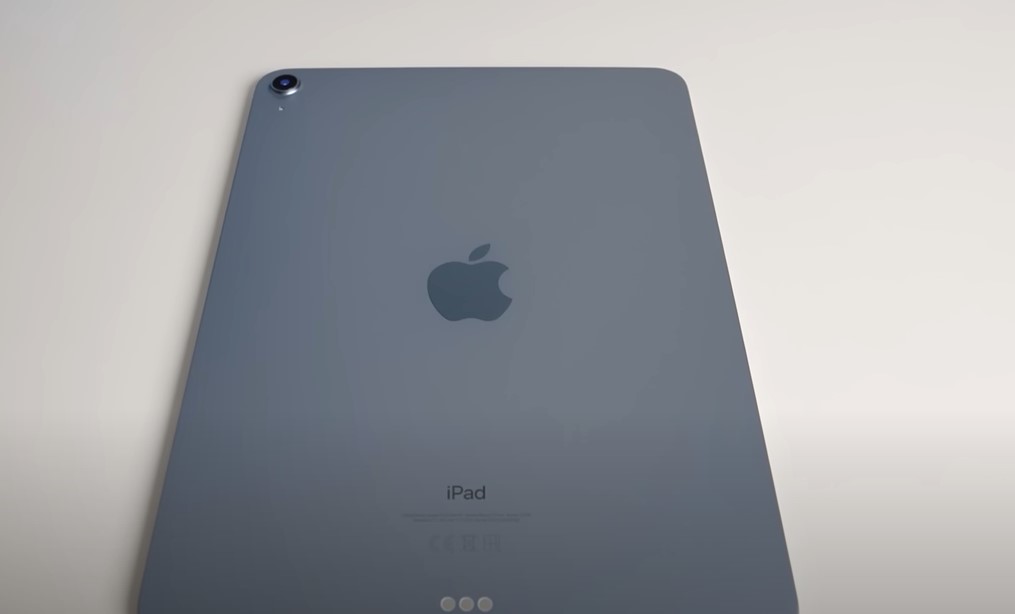 Extremely light device, firm and comfortable grip.
Includes fast charging and USB – C.
It incorporates the magnetic connector for the Magic Keyboard .
Compatible with the Second Generation Apple Pencil.
High performance stereo speakers.
Excellent sharpness and resolution thanks to Liquid Retina technology.
Wi-Fi 6, Bluetooth 5.0 and LTE connectivity.
There are only two storage possibilities, 64 GB and 256 GB, with the price jump from one to the other being quite considerable.
The battery provides 7 hours of content playback, and about 10 hours of multi-use.
Apple Pencil and Smart Keyboard not included, so they must be purchased separately if you need them: iPad Air 4 is compatible with Apple Pencil (1st and 2nd generation ) and Magic Keyboards , Smart Keyboard, Smart Keyboard Folio and other bluetooth keyboards for tablet .
2. Best for Design/Fine Art students
Samsung Galaxy Tab S6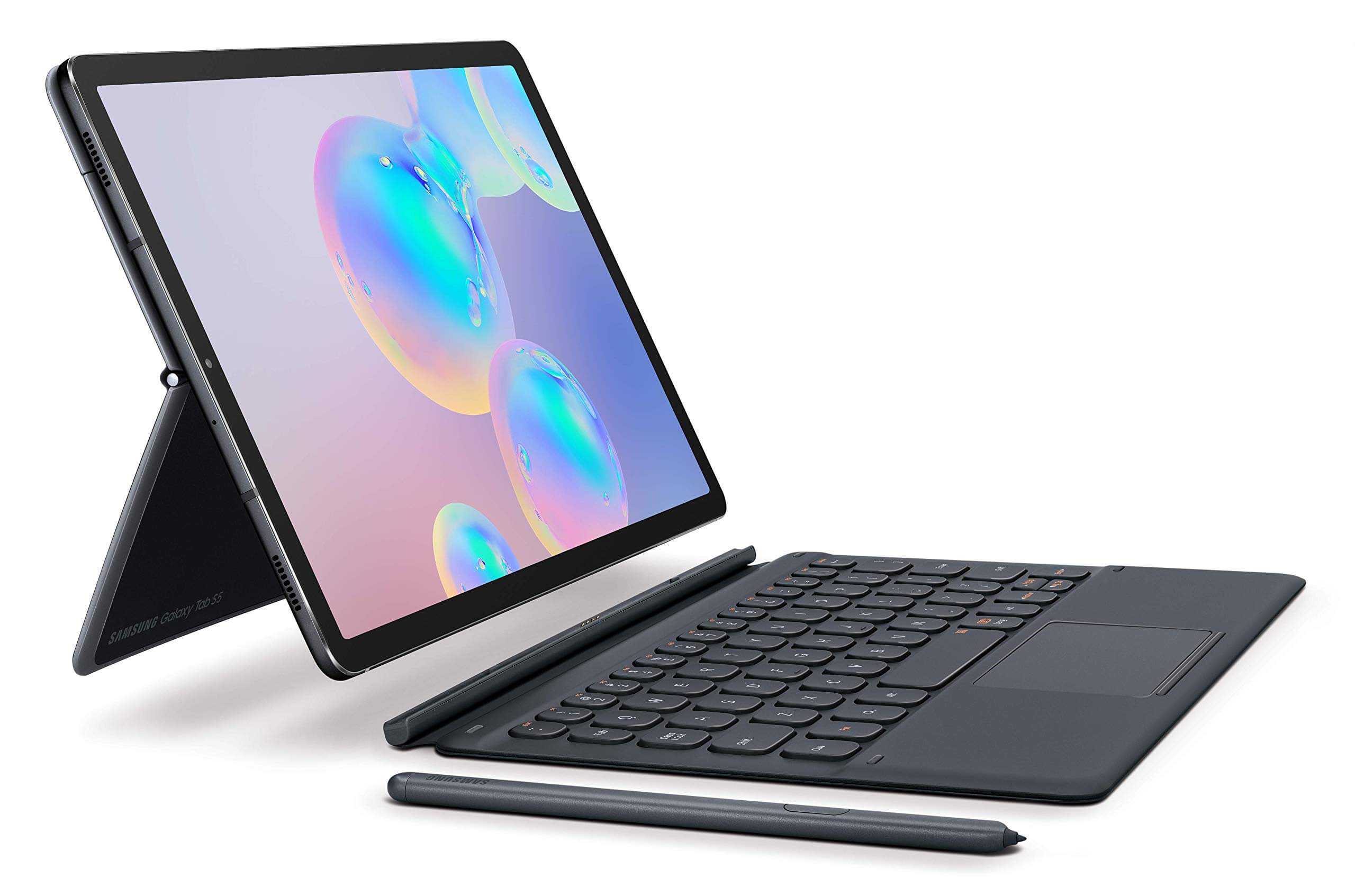 Features
Brand: SAMSUNG
Series: Tab S6 Lite Refresh
Memory Storage Capacity: 64 GB
Screen Size: 10.4 Inches
Display Resolution Maximum: 2000 x 1200 Pixels
Samsung is a brand that offers options for every budget. So if you're a student of design, fine art, architecture, or another career that involves sketching or experimenting with digital art, the Galaxy Tab S6 is an excellent investment.
We have selected the version with 256 GB of storage to have enough space without having to invest in a microSD, but also because it includes the S Pen: an accessory that every designer and artist will need to get the most out of this tablet , the same with apps like Concepts or Krita.
We have a Quad HD resolution screen (2,560 x 1,600 pixels), with a density of 287 ppi and AMOLED technology: definitely a panel of enormous quality, with sharpness, contrasts, colors and brightness only comparable to that of iPads .
To accompany this excellent screen, we have 4 powerful AKG speakers that incorporate Dolby Atmos technology : 100% immersive and deep sound.
Thanks to having one of the most powerful processors on the market (Snapdragon 855), the performance is simply five stars: we are in the presence of a hardware capable of running all kinds of apps, both for productivity and leisure without any problem .
By using it with the INFILAND keyboard , we have obtained a more than complete tool for taking notes and creating articles.
A feature that will surely catch the attention of creatives is that with this tablet, Samsung has chosen to incorporate ambitious cameras: a rear 13 MPx+5 MPx that records in 4K and plays in 8K, and a front 8 MPx, which with adequate lighting it performs better than average.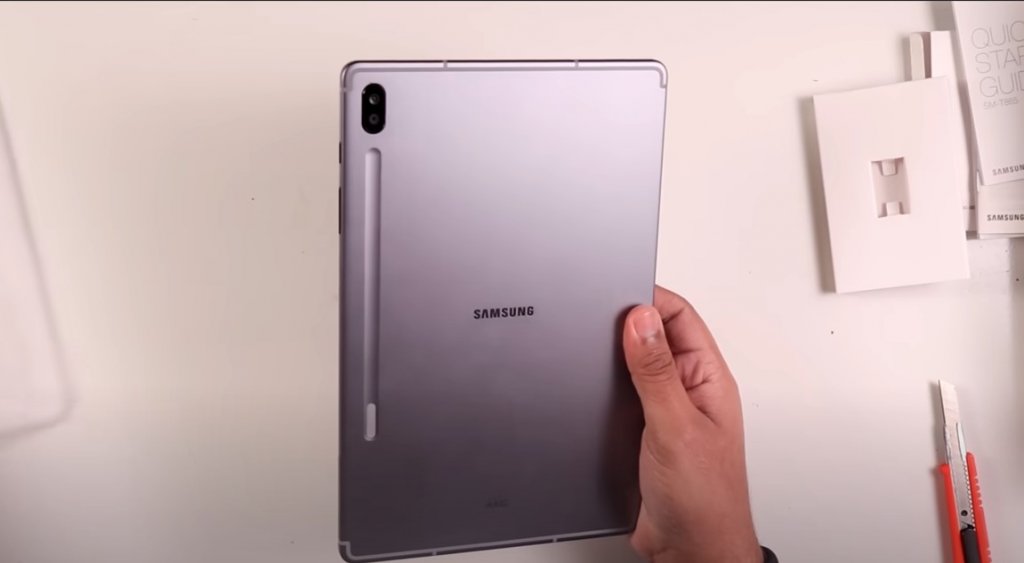 Premium quality screen and speakers.
Includes the S-Pen, with Bluetooth connectivity.
Includes magnetic connector for keyboard.
Fast charge of 2 hours (0% to 100%).
Average autonomy of 10 hours.
Trae USB -C.
Wi-fi a 2.4 y 5 GHz, Bluetooth 5.0.
Does not have an audio jack.
Does not incorporate LED Flash.
Outdated Android (with that software we will not be able to get the most out of the hardware).
You may also like: Best Tablets For Kids
3. Cheap and the best for virtual classes
Huawei MediaPad T5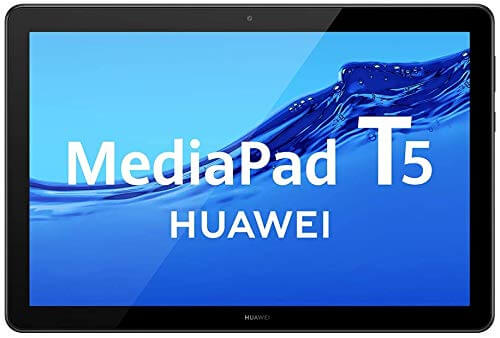 Sub Title
Brand: HUAWEI
Series: MediaPad
Memory Storage Capacity: 64 GB
Screen Size: 10.1 Inches
Display Resolution Maximum: 1920 x 1200
We consider the MediaPad T5 to be one of the best tablets for college students who just need to take notes and attend virtual classes. In its version with 2 GB of RAM and 32 GB of storage, there are not many apps that can be installed (especially heavy applications that require a lot of hardware), that's why we suggest the model with 4GB of RAM and 64GB of ROM since The price difference is not too big.
In terms of specifications, we have a tablet with adequate characteristics: 10.1-inch screen with Full HD resolution, with very good contrast and brightness . Two Harman Kardon stereo speakers that provide great audio quality, and the inclusion of Google services (because it is a tablet that has been on the market for a long time and still has Android 8, with the EMUI 8 customization layer).
For more reliable operation, you could opt for the version with 4 GB of RAM and 64 GB of storage. However, the intention of this being a tablet to study and not to be entertained all the time would be lost.
If you combine it with the M-pen , you will be able to take notes as if it were a notebook, and if you combine it with this keyboard-cover compatible with the model, you will have a very suitable substitute for a laptop for basic tasks.
Metal chassis with excellent finish.
Screen and speakers suitable for content consumption.
Hardware suitable for multimedia consumption, navigation and low/medium demand apps.
One of the few Huawei tablets that still maintain Google services.
Android version and EMUI outdated.
The EMUI 8 customization layer is a bit heavy for the 2 GB-32 GB version, we appreciate lags and inability to multitask smoothly
You may also like: Best Tablet To Work
Lenovo IdeaPad Duet 3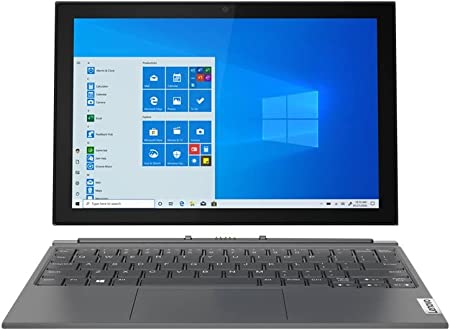 Features
Brand: Lenovo
Series: IdeaPad Duet 3 10IGL05
Screen Size: 10.3 Inches
Ram Memory Installed Size: 8 GB
CPU Speed: 1.1 GHz
The Lenovo IdeaPad Duet 3 tablet is a lightweight convertible that's easy to carry around. The best thing it offers students is that despite the fact that its hardware allows it to a certain extent, it is not a team designed to play , unless it is done from platforms such as Xbox Cloud Gaming or Google Stadia.
Our tablet has come with a QWERTY keyboard, but we have also bought the Lenovo Digital Pen in order to complete the user experience for creatives. This has undoubtedly been excellent, and we cannot complain at all.
The 13.3-inch screen undoubtedly makes it much easier to use as a tablet for drawing and sketching, as well as for taking notes already without the keyboard: it has a resolution of 1920 x 1200 pixels, and a brightness of 340 nits, perfect for different types of environments.
The Intel Pentium N4020 CPU in conjunction with the integrated Intel UHD Graphics 605 graphics card and 8 GB of RAM allow good performance when running desktop and productivity applications . Of course, being the Windows 10 operating system in S Mode , only the applications available in the Microsoft Store can be installed.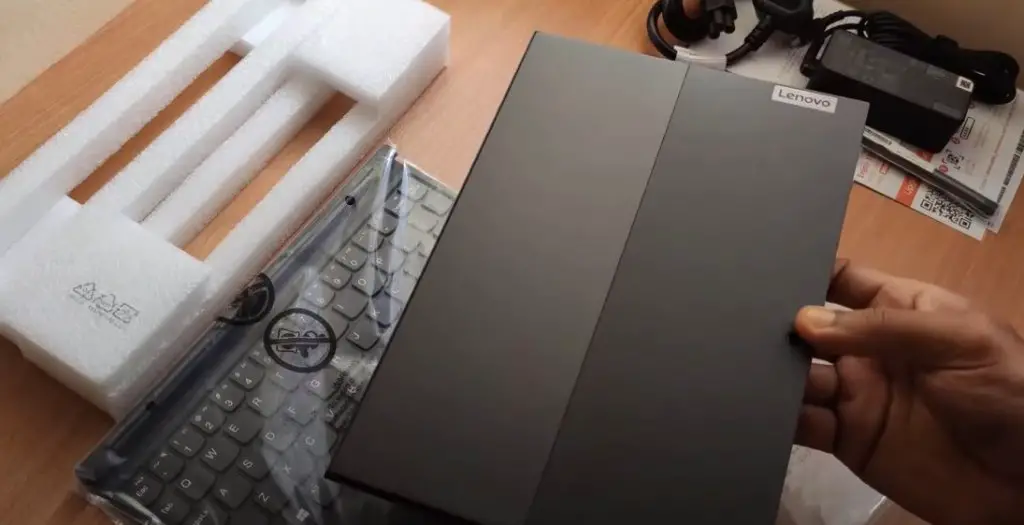 High quality screen and speakers.
Incorporates 2 USB-C connectors.
128 GB storage, expandable by microSD card.
Windows operating system, excellent for those who need the Office suite.
LTE connectivity (via Wi-fi)
Does not include the Pen, and is quite expensive separately.
The cameras, both the rear and the front are basic.
S Mode in the operating system limits the installation of applications.
Best tablets for taking notes at the University
Logically, our first options have mostly responded to the graphics and performance demands of certain university courses.
However, not all careers require such a loose budget, but rather they need a tablet to take notes, consult bibliographies and attend virtual classes.
For these uses, the following tablets are highly suitable and are also very affordable:
YESTEL X7 Tablet: Best Budget Tablet with Mouse, Keyboard and Pen
MEBERRY M7 Tablet: The best tablet for taking notes in college
1. Best Budget Tablet with Mouse, Keyboard and Pen
YESTEL X7 Tablet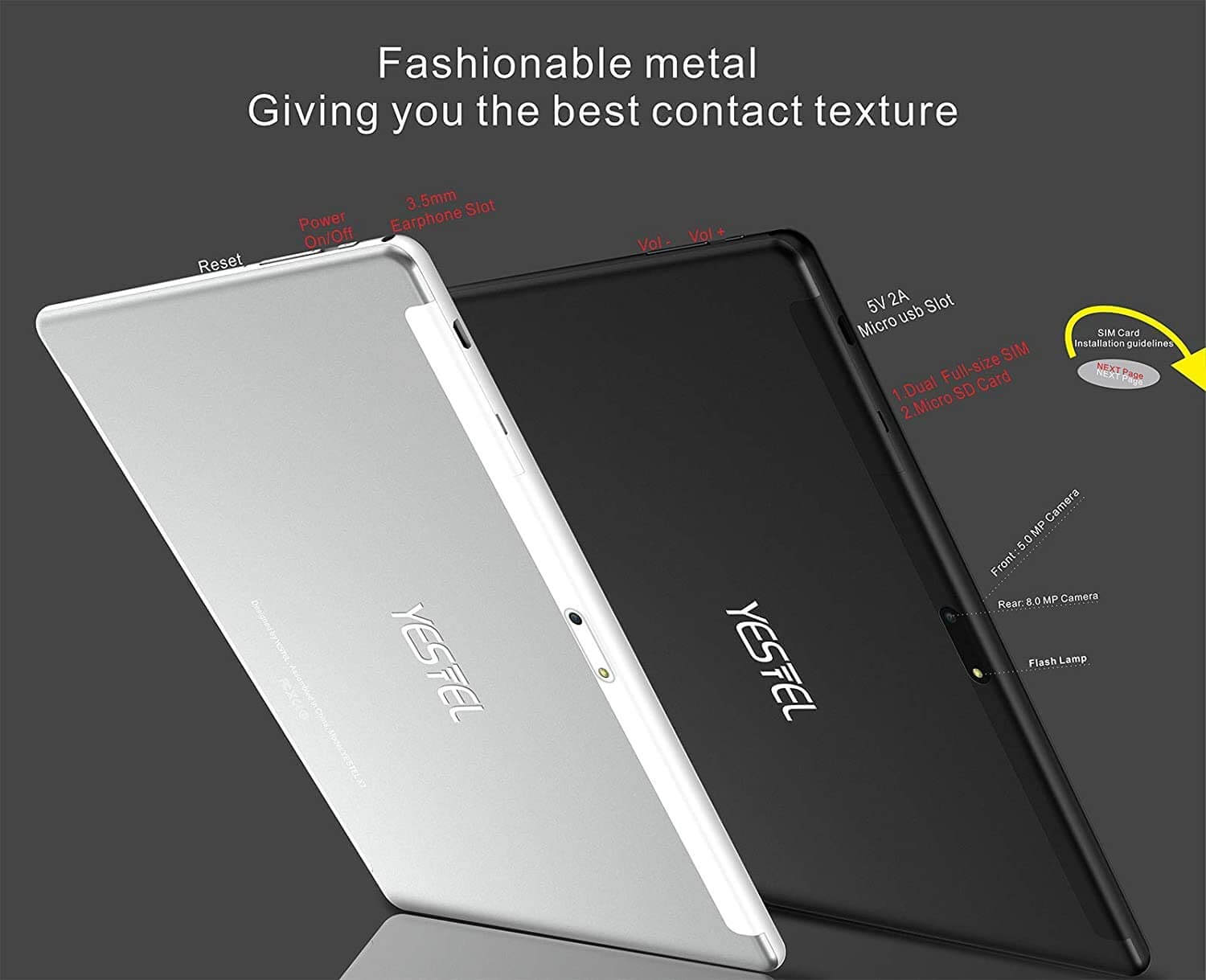 Features
Brand: HUAYIJIE
Color: XKQ
Form Factor: Case
Material: Leather, Polycarbonate
Special Feature: Anti-Slip
As a last suggestion of tablets for a tight budget, or a very basic use, we have opted for the YESTEL X7 model: a Chinese manufacturer that, although it does not bring great innovations regarding design or hardware, offers us one of the most cheap and with more accessories that we will find at the moment.
In addition to the tablet and its case, YESTEL offers us a wireless mouse, keyboard, OTG cable, headphones (wired) and tempered glass.
Although the quality of the screen with a resolution of 1280 x 800 pixels leaves something to be desired in terms of both sharpness and saturation, the truth is that it seems to us equally suitable for students who are taking their first steps with a tablet or a laptop (because this model for sure can become the low-cost laptop of the little ones).
In terms of specifications, we will have an eight-core MediaTek processor that will be more than enough for daily apps. Also, 64 GB of storage seems more than enough for school use , but if you wish you can add external storage of up to 128 GB.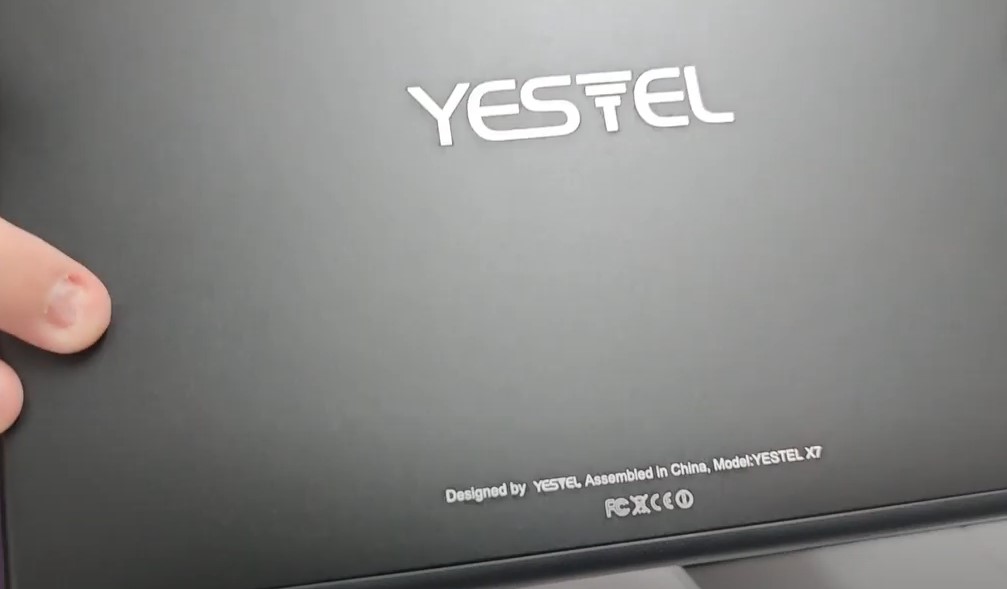 Great value for the price.
Very good autonomy.
Adequate screen for the input range (although fair).
Dual SIM capable.
Poor quality cameras.
The accessories are not of a premium quality, although this is to be expected.
You may also like: Best Tablet Keyboards
2. The best tablet for taking notes in college
MEBERRY M7 Tablet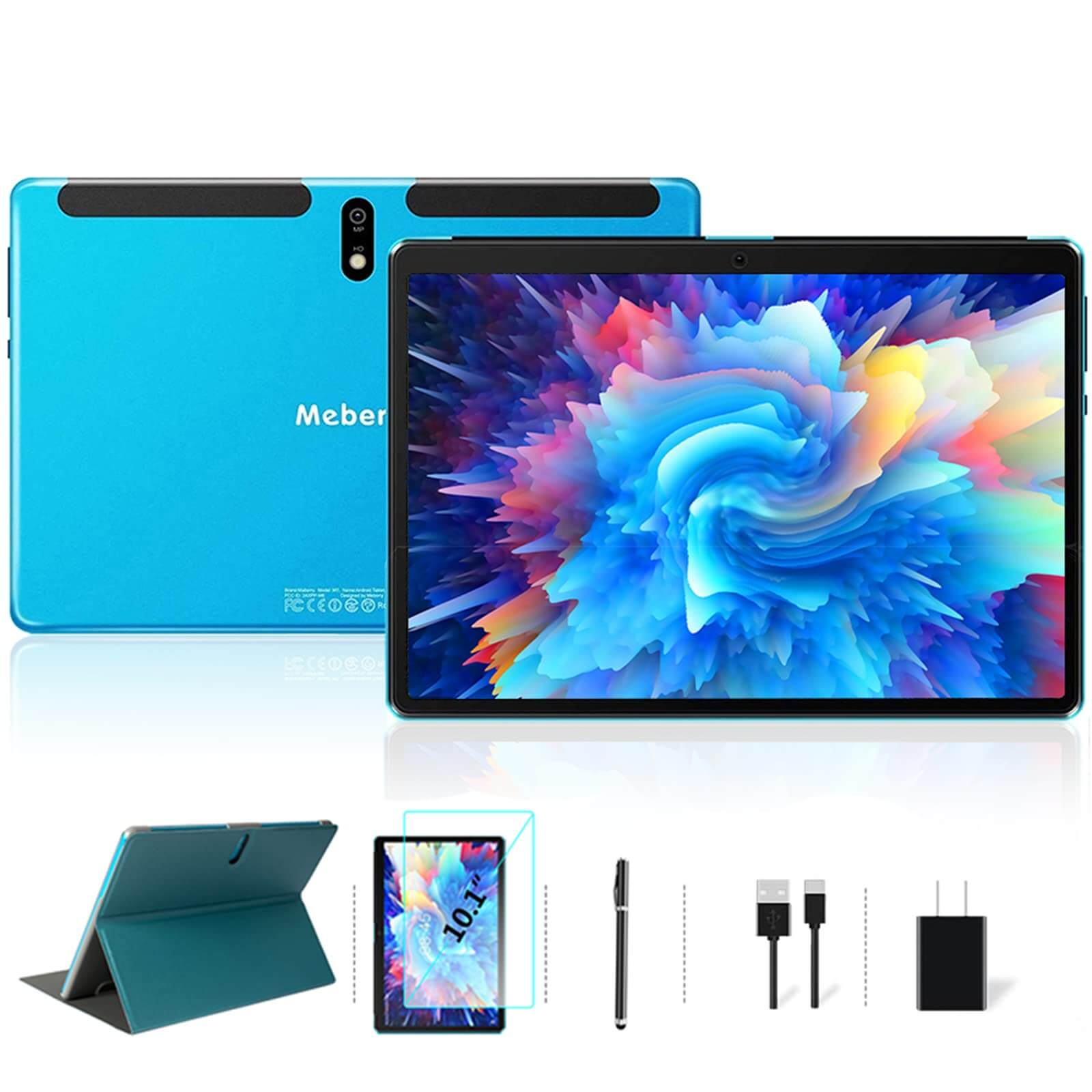 Features
Brand: MEBERRY
Series: ME20200806-2
Colour: Blue
Memory storage capacity: 64 GB
Screen size: 10.1 Inches
Another of the suitable models to take notes and notes both by means of a keyboard and with a stylus, is the MEBERRY tablet .
Although this 10-inch tablet has a discreet resolution screen (in HD) , and a pair of speakers of basic quality , but it includes a large number of accessories that make it quite easy to use as a fairly basic laptop.
A protective case, a screen protector, keyboard, mouse, capacitive pen, earphones, charger, and Type-C OTG adapter. Also, its specs are more than adequate for its price.
We have a quad-core MediaTek processor, accompanied by 4 GB of RAM that allow the installation and use of basic and intermediate demand apps. In addition, we have 64 GB of storage, expandable up to 128 GB via microSD.
The 8,000 mAh battery allows adequate autonomy , enough for a whole day of studies. Thanks to the possibility of incorporating a SIM card, we will be able to access the data connection in case there is no Wi-Fi availability, which is a great advantage to have connectivity all the time.

Adequate RAM memory-internal storage ratio.
Lots of accessories to increase productivity.
Correct autonomy.
Incorporates USB Type-C.
The quality of the screen is quite fair, as are the speakers.
Poor quality 8MPx and 5MPx cameras.
Frequent questions:
To finish, we leave you the answers to some questions that our users frequently ask us. Perhaps you will find your doubts reflected in them, so do not leave yet and continue reading:
Which is better: a tablet or a laptop for college?
The answer to this question will depend on your career: if you need a powerful product, to run heavy tasks, spend long hours looking at sources, etc. the best thing will be to opt for a laptop. Both in performance and battery are better. Hybrids or 2-in-1s are also very good options.
In any case, you do not have to do without a tablet: if you want a device for your virtual classes that is very portable and allows you to carry out simple tasks such as browsing, taking notes or writing your tasks, a mid-range or high-end tablet can work perfectly. for that end.
Which tablet is best for taking notes?
Samsung tablets sometimes include an excellent pen, also iPads with their stylus are the professional option, although less economical. In general, any tablet that comes with a stylus will do, and while very few budget Android tablets have good responsiveness, they'll always be good enough for notes.
If you're looking for a good tablet for drawing, illustrating, designing, go for iPads (especially for use with the Procreate app ) or Samsung S-series tablets (great for use with Concepts or Sketchbook ).
What is the best tablet for programming?
Although it seems more comfortable to program on a tablet. Due to the keyboard, the size of the screen and the programming software that is not usually adapted for Android, we recommend buying a laptop to program, instead of a tablet :
Good options would be the Macbook Air , the Microsoft Surface Pro 7 , the Lenovo ThinkPad X1 Extreme , etc.
In any case, we leave you the experience of a programmer who worked for 7 days with an iPad, since his point of view was very interesting:
What are good tablets to work with Word and Excel?
In general, to use simple applications such as the Microsoft Office suite, WPS and other text editing apps, you will find tablets of all prices capable of efficiently fulfilling these tasks.
We always recommend choosing tablets that include a keyboard and mouse if you don't already have a Bluetooth keyboard, and that you invest between 150 and 200 $, or perhaps a little more if you really want it to last a few years.