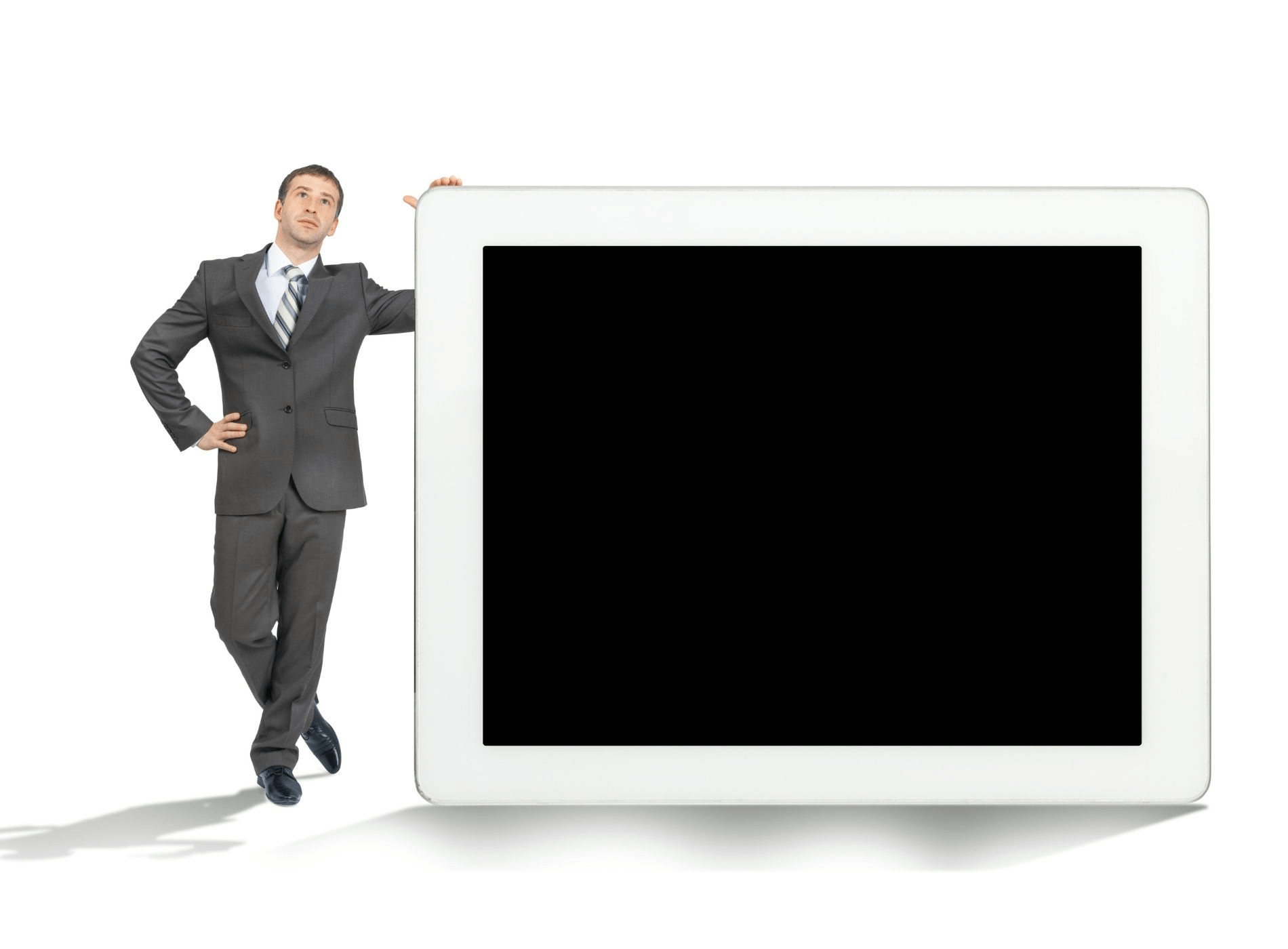 October 21, 2022

tech combact

0
The reasons behind the search for the best large tablet can be many and depend on your interests with the touch screen of a tablet of more than 10 inches.
In this post, we will review which are the largest tablets available on the market today, telling you which is the best purchase option. We will also tell you, as a curiosity, about the largest tablets in the world and their characteristics.
Stay and discover all the information we have gathered about the sizes of large tablets, their prices and other information that may interest you.
Top 3 Best Large Tablets in 2022
In another of our posts, we talked about 12-inch tablets, but we did not emphasize a distinction by the operating system, in addition to the fact that we have added new options, ordered from largest to smallest size:
What sizes of tablets are there?
If you have ever wondered about tablet sizes in inches, and how many inches a tablet can have: it really depends a lot on the manufacturer, since they are the ones who decide if a product of a certain size will be well accepted in the market.
While average tablet sizes hover around 8-10 inches, it's not uncommon to see high-end tablets measuring between 11-12 inches.
Of course, there are also larger tablets, weighing more than 2 kilograms and ranging in size from 18 to 20 inches. However, in the latter, the intention of a device that can be held in one or both hands, and easily carried in the bag, is lost.
How much does a large tablet cost?
The large tablets that we have acquired for our comparison and analysis, have a price mainly influenced by the specifications and the screen size.
So we can find tablets for between 250 and 300 $, but they barely carry a generic processor, 2 GB of RAM and 32 GB of storage. And others with Super AMOLED screens, with 6 GB and 8 GB of RAM, and storage or the hard drive of 128 GB and 256 GB, which clearly cost more than 1,000 $ on average.
Large tablets with Android and iOS operating system
Not all tablet manufacturers take risks with formats larger than 10 inches, since the larger the screen, the better technology is required to avoid losing sharpness. In addition to a powerful enough battery and suitable hardware specifications, to prevent the screen from draining all its autonomy in a couple of hours.
For this reason, you will find that it is the big brands that opt ​​for more risky sizes, and this at the same time, considerably increases the price of the devices:
Apple iPad Pro 2020: 12.9-inch tablet
Samsung Galaxy Tab S7+: 12.4-inch tablet
Lenovo Tab P11 Pro: 11.5-inch Tablet
Hannspree Titans 3: 13.3-inch tablet
1. 12.9-inch tablet
Apple iPad Pro 2020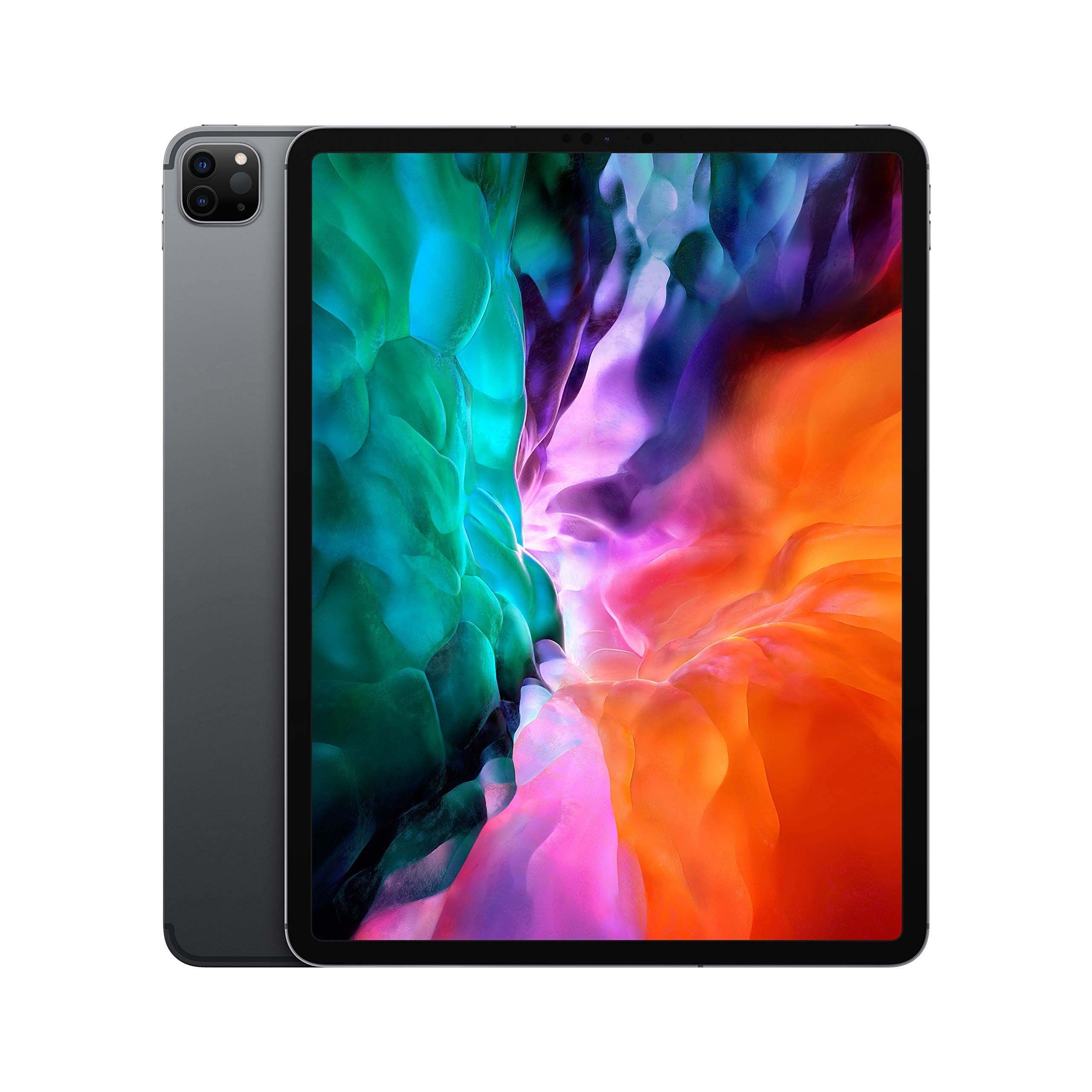 Features
Brand: Apple
Series: iPad Pro
Memory Storage Capacity: 64 GB
Screen Size: 12.9 Inches
Display Resolution Maximum: 2732×2048 Pixels
Many people wonder what is the giant iPad? And the truth is that, although they cannot be considered giants: The iPad Pro of the year 2021 and 2020 are the largest that Apple has launched at the moment.
With a size of 12.9 inches and Liquid Retina technology to ensure excellent sharpness , we have selected the iPad 2020 for its best price in comparison. For 1,115 $ you will have a thin and light device, with 512 GB of internal storage and WiFi connectivity.
It has an A12 Z Bionic Chip and an octa-core graphics processor that manages to carry out all kinds of tasks, including recording and editing 4K videos. It also has 4 stereo speakers and 5 studio-quality microphones, something that reaffirms the usefulness of this tablet as a work tool for professionals.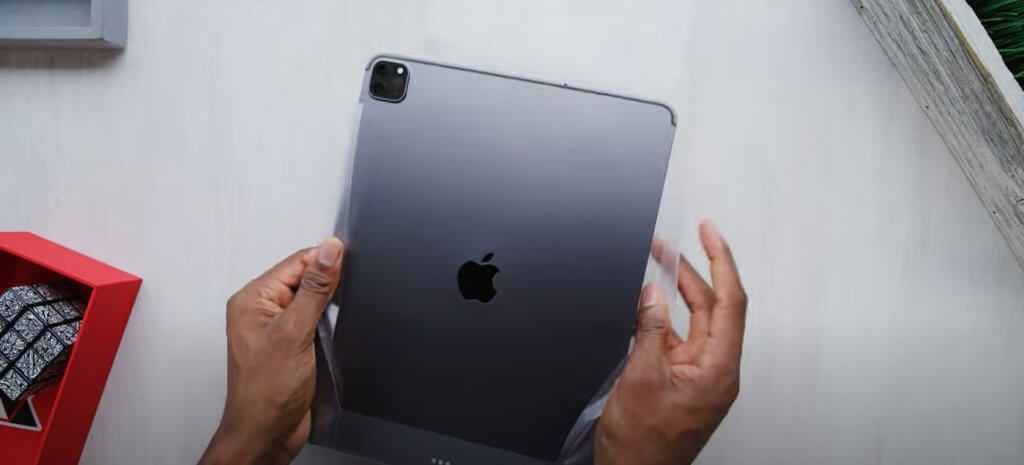 Large screen with excellent sharpness and True Tone colour technology.
512 GB of internal storage.
10 hours of autonomy.
12 MP + 10 MP rear camera, and 7 MP front camera with very good results.
It incorporates USB type C.
The iOS 12 operating system limits the potential of the processor.
It does not have a headphone jack.
It lacks fast charging.
2. 12.4-inch tablet
Samsung Galaxy Tab S7+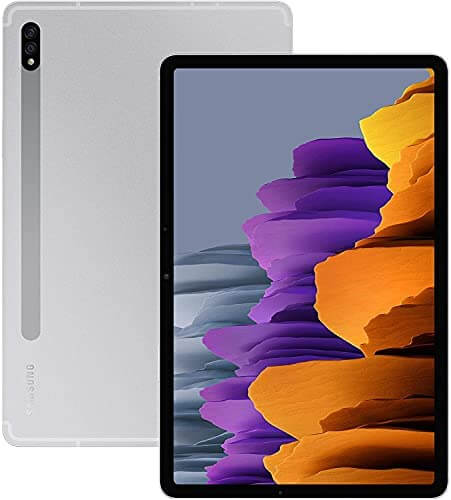 Features
Brand: SAMSUNG
Series: Tab S7+
Memory Storage Capacity: 512 GB
Screen Size: 12.4 Inches
Display Resolution Maximum: 2800 x 1752 Pixels
In the second place, with a 12.4-inch screen, is the Galaxy Tab S7+, one of the best Samsung tablets of all time, which has a resolution of 2800 x 1752 pixels and a Super AMOLED panel. In addition, the 120 Hz refresh rate of the screen allows lags to not occur during the execution of demanding applications and next-generation games.
The four AKG-branded stereo speakers provide an excellent sound experience, which combined with the quality of the screen, makes this tablet an excellent option for watching movies. Of course, the price of 980 $ is not only based on these characteristics.
We also have a Qualcomm Snapdragon 865+ octa-core processor and an Adreno 650 graphics coprocessor, which have given us enough power for all the really heavy games and video and image editing tasks.
The 6 GB of RAM memory ensures adequate performance in multitasking, and the 128 GB of storage, expandable up to 1 TB via microSD, provides enough storage for applications, multimedia content, etc.
In addition, the 10,090 mAh battery ensures more than 10 hours of autonomy, reaching a couple of days with non-intensive use.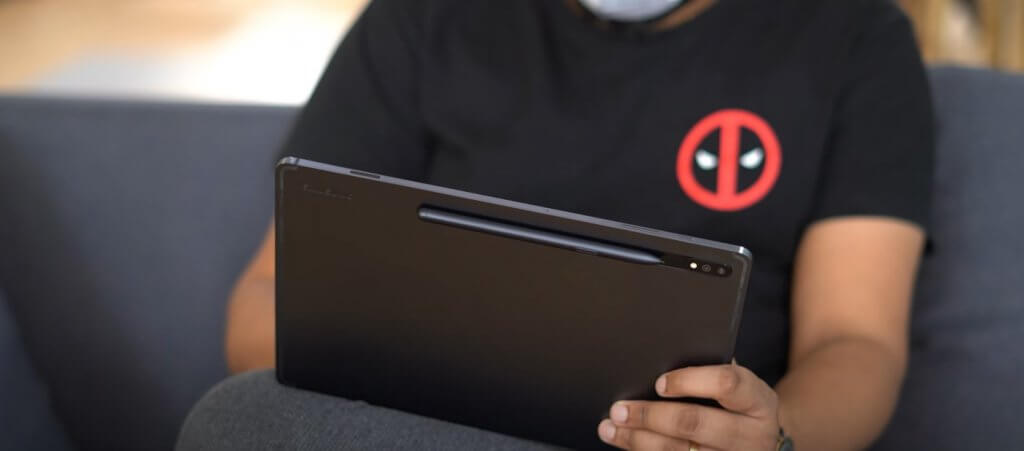 Includes S Pen with purchase.
Excellent performance in all types of applications.
Screen with great quality, brightness and sharpness.
Battery with very good autonomy.
Fast charging via USB type C.
Android 10 is upgradeable to Android 11.
Dual 13 MP + 5 MP rear camera, and 8 MP front.
It incorporates a fingerprint reader on the screen.
It does not have an NFC chip, so it will be less easy to pair the tablet with other devices that do have the chip.
The included charger does not provide fast charging, the 45 W one will have to be purchased separately for more than 30 $.
The cover of the brand for this tablet costs 230 $.
You may also like: Best Price-Quality Tablet
3. 11.5-inch Tablet
Lenovo Tab P11 Pro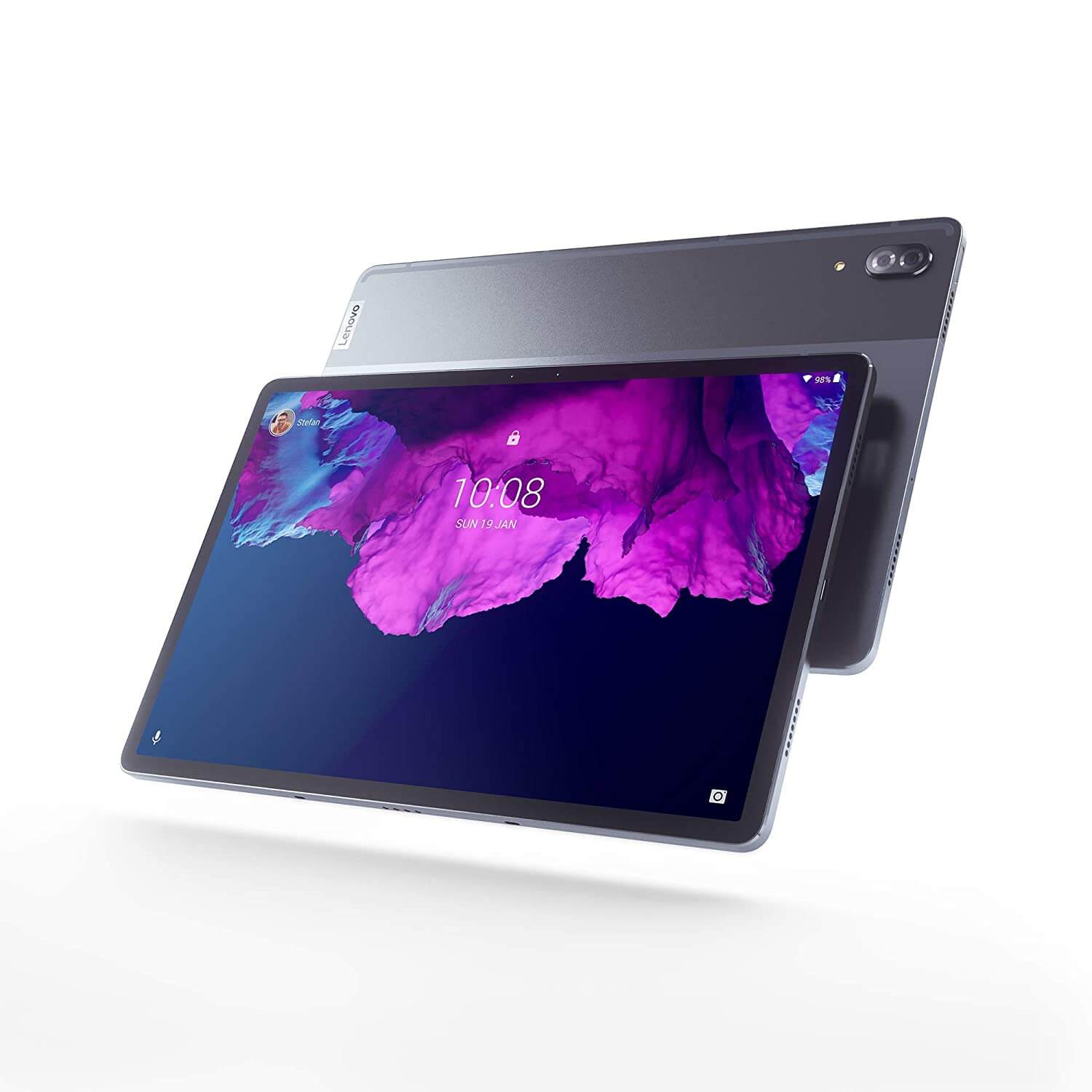 Features
Brand: Lenovo
Memory Storage Capacity: 4 GB
Screen Size: 11.5 Inches
Display Resolution Maximum: 2560 x 1600
Operating System: Windows, Android
Our next pick is more in line with what many buyers would consider good value for money. Lenovo's Tab P11 Pro tablet, with a size of 11 and a half inches, is one that while being large, is more portable and of course, cheaper than the first two models that we have presented.
It carries a price of 550 $, and as for the 11.5-inch screen with an OLED panel, it has a brightness of 350 nits, very suitable for interiors and acceptable for exteriors. It has 4 JBL speakers with Dolby Atmos stereo, which provide a surround sound experience.
In terms of specifications, we have a Snapdragon 730 G octa-core processor and an Adreno 618 graphics processor, which are very suitable for all types of apps. Although in the most demanding at the graphic level we must lower their quality to avoid lags.
We will not have problems with multitasking, thanks to the 6 GB of RAM, and without problems with storage with the internal memory of 128 GB, expandable up to 256 GB by microSD.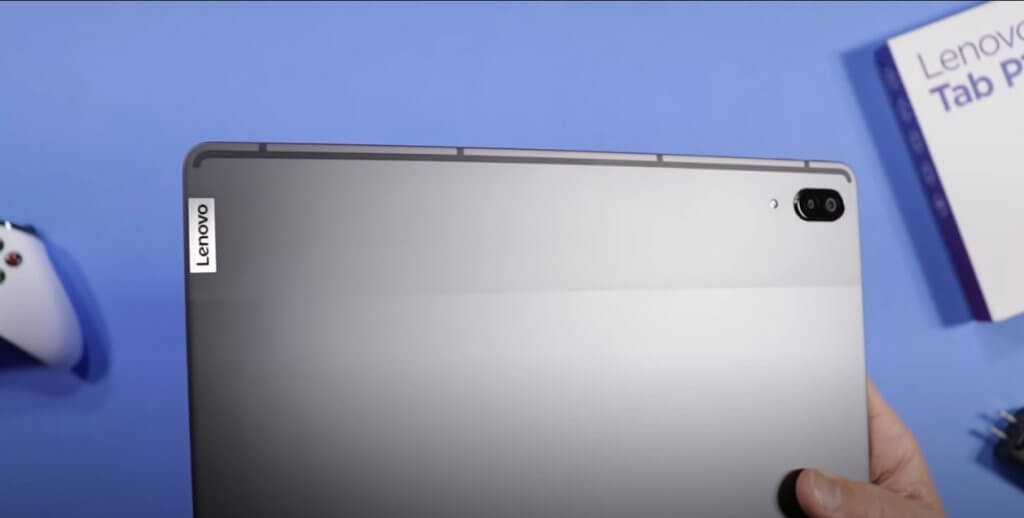 Screen with very good maximum brightness and excellent contrasts.
Includes USB Type-C port.
Good RAM-Storage ratio at half the price of Samsung's Tab S7+.
Aluminium finish of great lightness and portability.
It has not been updated to Android 11 yet.
Does not include an audio jack.
An option if you are looking for cheap large tablets on Amazon
Although the 3 previous ones are not the largest tablets that we find on Amazon, the truth is that they did seem to us the most recommendable in terms of quality price (although the latter is not exactly cheap).
Now, if what you need is to buy a tablet mainly because of its size: for example, if you will use it with a sheet music reading application, or to draw with a drawing app for tablets, then we leave you with a larger option :
4. 13.3-inch tablet
Hannspree Titans 3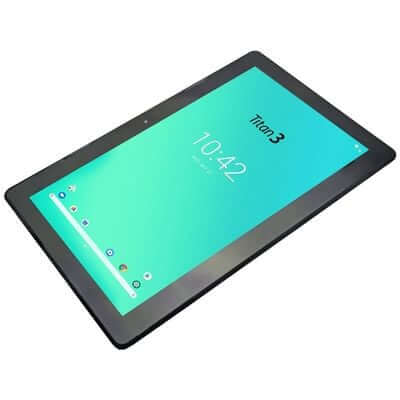 Features
Brand: Hannspree
Series: SN14TP1B2AS
Memory storage capacity: 16 GB
Screen Size: 13.3 Inches
Display resolution maximum: 2073600 Pixels
Hannspree's Titans 3 tablet, meanwhile, is 13.3 inches in size, with Full HD resolution. The colours and sharpness are quite good, and being the IPS panel we will have a wide viewing angle of the screen.
The octa-core processor is a 64-bit ARM Cortex A53, which reaches a frequency of 1.5 GHz. In addition, this tablet incorporates 2 GB of RAM and 16 GB of internal storage: It is definitely not a gaming tablet.
Of course, it has a mini HDMI and micro USB port. The battery, despite being 10,000 mAh, provides an autonomy of 5 hours on average watching videos, so forget about doing a Lord of the Rings marathon.
The operating system is Android 9, and it lacks GPS. Nor did we find it a super bargain to pay 292 $ for a tablet with a 13-inch screen, when the rest of the features are totally outdated.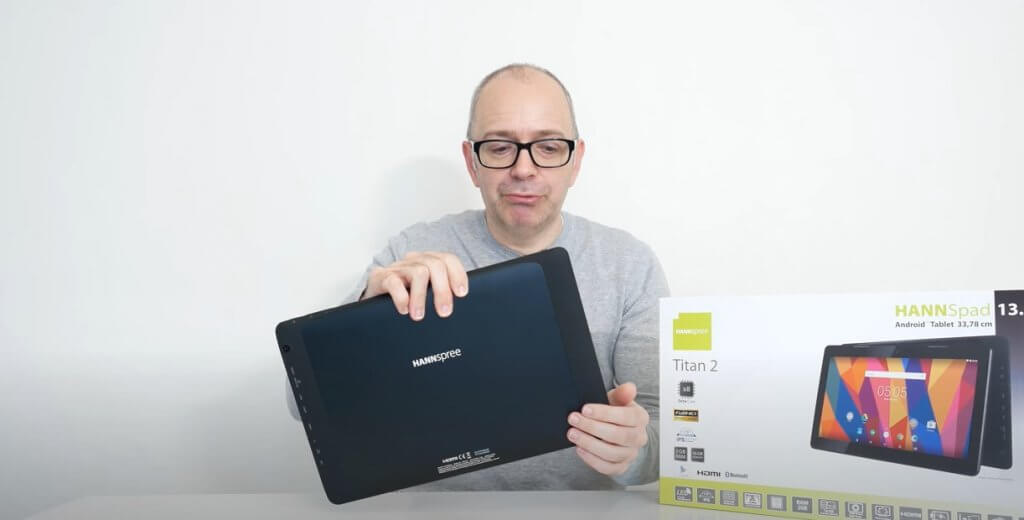 Adequate screen quality, but not too bright for outdoors.
Metal and plastic finishes.
Includes HDMI port.
Android outdated.
Fairly basic operating hardware for the price.
Battery with less duration than expected.
Speaker volume is too low.
You may also like: best operating system for tablets
Large tablet with Windows 10
A very differentiated segment but equally interesting due to its versatility, are the large tablets with Windows as the operating system. Next, we present 3 products above 12 inches:
Microsoft Surface Book 3: 15-inch tablet
TECLAST X6 Plus: 12.6 inches
Microsoft Surface Pro 6: 12.3-inch tablet
CHUWI UBook X: 12-inch Tablet
1. 15-inch tablet
Microsoft Surface Book 3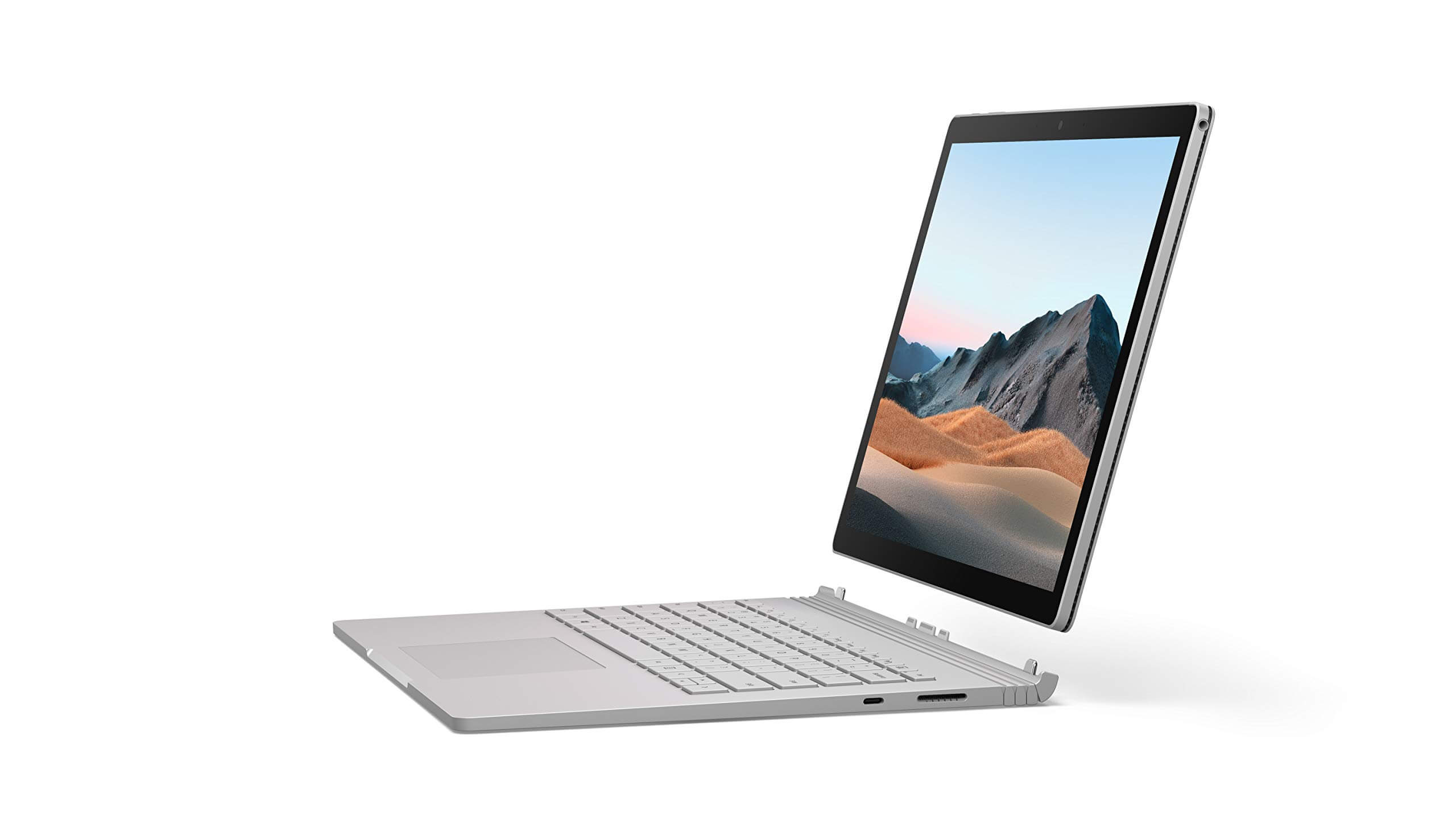 Features
Brand: Microsoft
Series: Surface Project T-2 SC English US/Canada Hdwr
Screen Size: 13.5 Inches
Hard Disk Size: 256 GB
Ram Memory Installed Size: 8 GB
Our first choice is a convertible tablet of no more and no less than 15 inches. This 15-inch tablet with 4K resolution and 260 dpi density with PixelSense technology come to us from Microsoft Surface. The Book 3 model not only stands out for its dimensions and screen quality, but also for its 2 speakers and 2 studio-quality microphones.
The Intel Core i7 processor in conjunction with the RAM memory (which can be chosen between 16 GB and 32 GB) boasts great power for the latest generation games as well as for editing, rendering, etc. Storage can be 256 GB or 512 GB, expandable up to 1TB via SD memory (NOTE: microSD is not supported).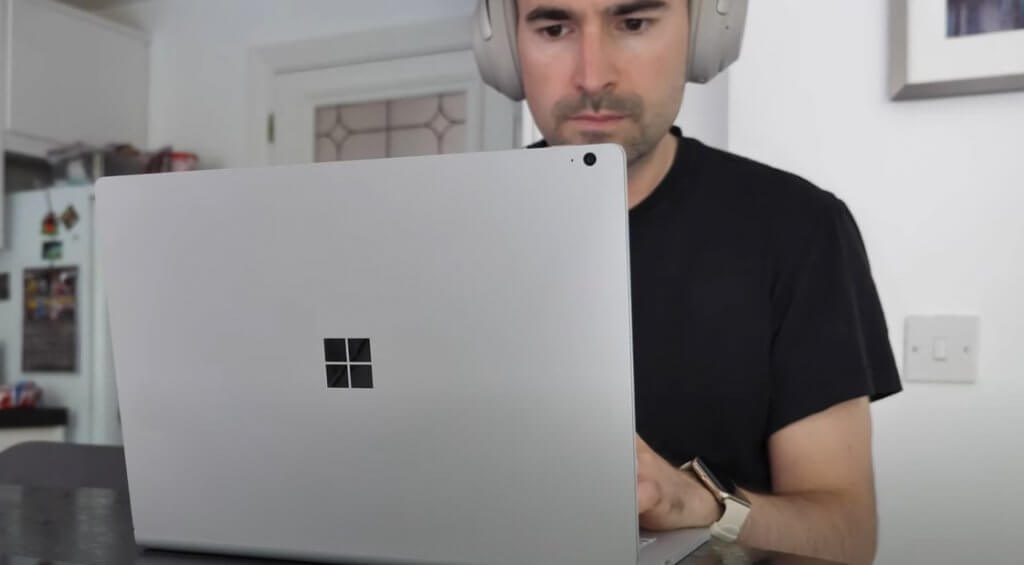 Great power in the processor, ideal for all kinds of jobs.
It has an NVIDIA graphics card included, ideal for gaming purposes.
Ample and expandable storage space.
Autonomy of about 8 hours offline, or 3 hours streaming (without being connected to the power).
Magnesium metallic finish, very resistant.
The version of Windows 10 is Home, somewhat limited.
As a tablet in conjunction with the keyboard, it is somewhat heavy and thick.
2. 12.6 inches
TECLAST X6 Plus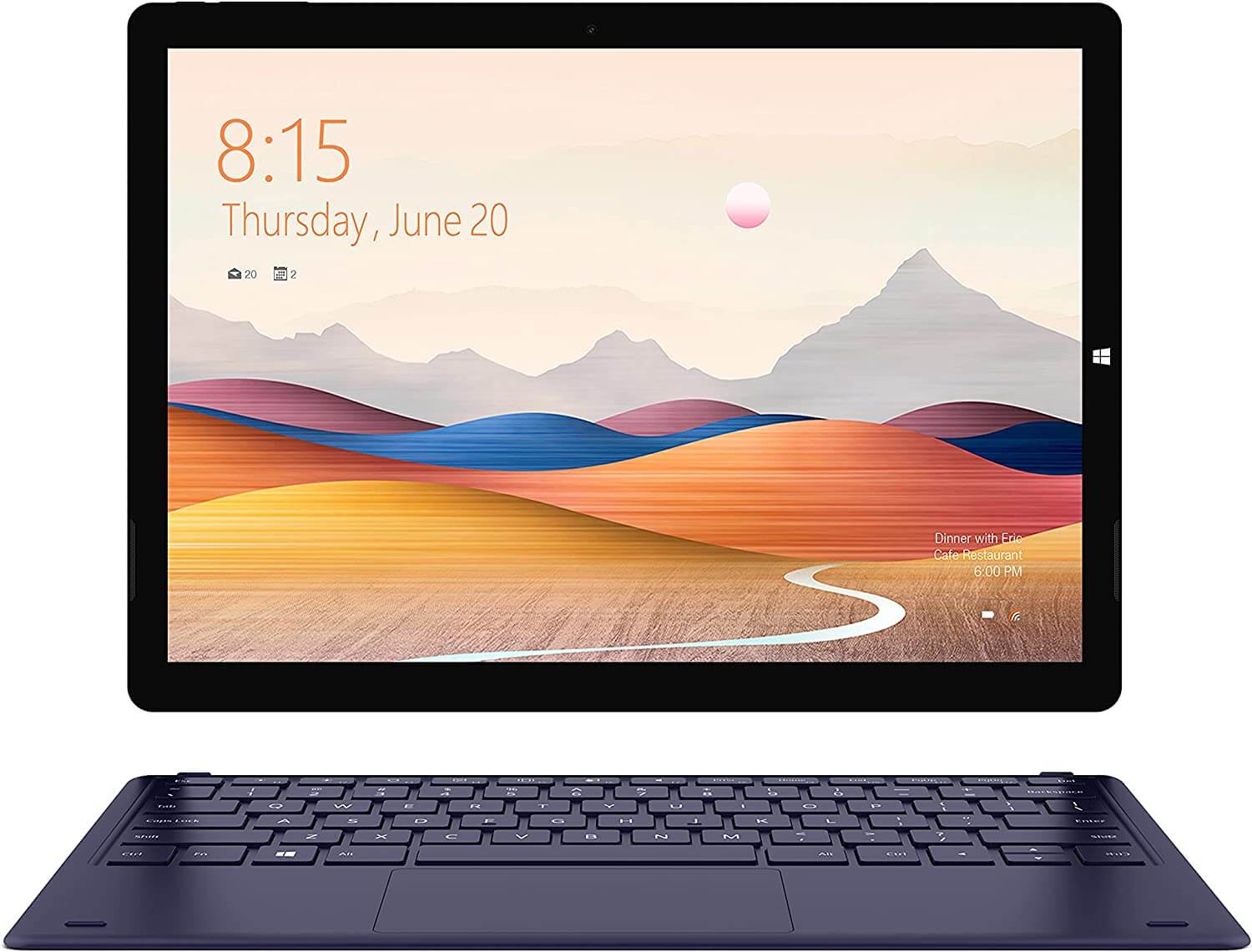 Features
Brand: TECLAST
Series: X6Plus
Memory storage capacity: 8 GB
Screen Size: 12.6 Inches
Display resolution maximum: 2880×1920 Pixels
The TECLAST X6 Plus model is a 12.6-inch tablet with a resolution of 2800 x 1920p (Ful HD). It has an Intel Gemini Lake processor, which, although it does not have the power of a laptop, provides a good experience for daily and office tasks, as well as for multimedia consumption.
We will have 8 GB of RAM and 256 GB of internal solid disk, which can be expanded up to 128 GB via a microSD card.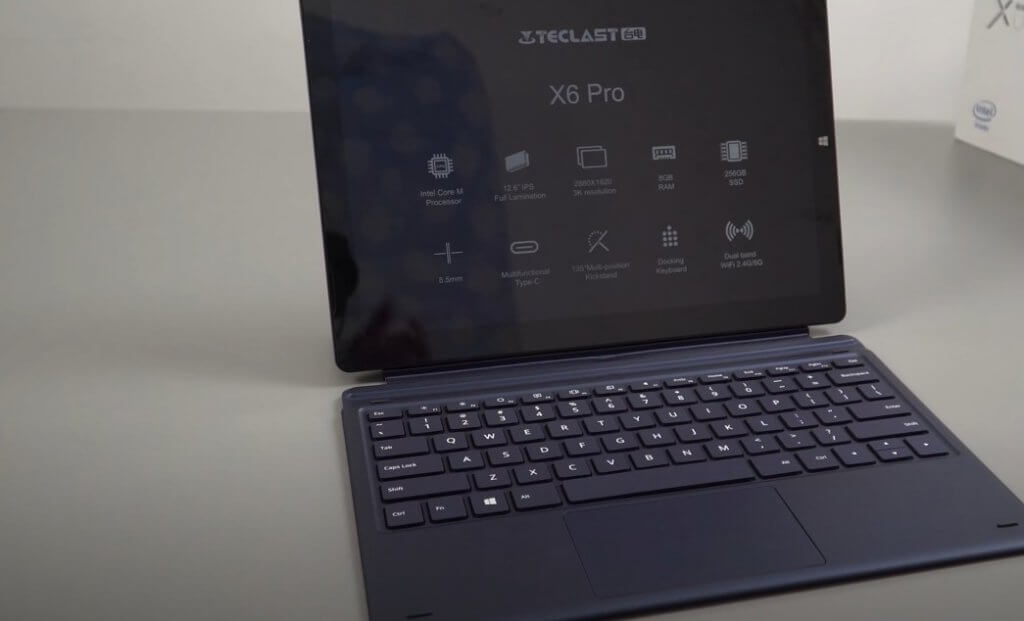 High-quality high-resolution screen, with 330 PPI.
Good performance for most everyday applications.
Very elegant design and includes a detachable keyboard.
USB 3.0, mini HDMI and USB-C connectivity.
The 38,000 mWh battery provides a range of just 6 hours of continuous use.
Expensive compared to other alternatives with similar specifications (see our number 3)
3. 12.3-inch tablet
Microsoft Surface Pro 6
Features
Brand: Microsoft
Series: Surface Pro 6
Memory Storage Capacity: 128 GB
Screen Size: 12.3 Inches
Display Resolution Maximum: 2736×1824 Pixels
Secondly, we decided on a tablet with great prestige and performance in the Windows tablet market. This is the Surface Pro 6, which has a 12.3-inch screen with a resolution of 2736 x 1824p and a pixel density per inch of 267 PPI.
Although this site is not one of the largest we have seen, the truth is that its price of 890 $ is supported by an 8th Generation Intel Core i5 processor that gives the device great power.
In this case, the 8 GB of RAM and 128 GB of solid hard drive support the performance of the processor very well, obtaining excellent results in all kinds of applications.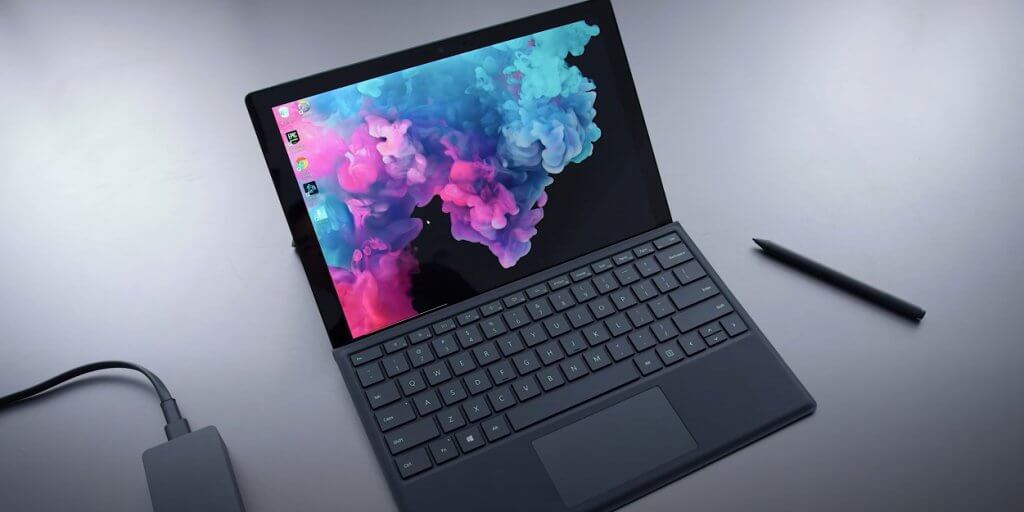 Light metallic design, which does not suffer from use.
The excellent processor in terms of power.
Enough battery for a whole day, and up to 13 hours of video playback.
Very bright and sharp screen, even in bright sunlight.
It does not incorporate USB type C.
An external GPU (graphics card) cannot be added, so demanding graphics games require lowering the quality settings.
4. 12-inch Tablet
CHUWI UBook X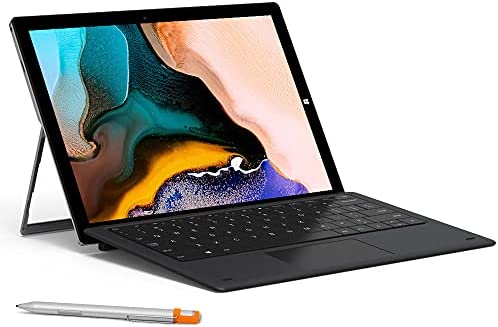 Features
Brand: CHUWI
Series: UBook X
Memory Storage Capacity: 256 GB
Screen Size: 12 Inches
Display Resolution Maximum: 2160×1440
The CHUWI UBook X is a 12-inch tablet with a resolution of 2160 x 1440p (2K), which provides great sharpness and contrast. The brightness of 340 nits allows you to enjoy the image even outdoors.
The finish is made of aluminium and magnesium alloy, and the design stands out for its U-shaped support, for greater comfort when consuming multimedia content. In terms of specifications, we have the Gemini Lake N4120 quad-core processor and 8 GB of RAM, which, as we had seen in the TECLAST X6 Plus, is not very powerful, but it is enough to move the device.
Storage is taken care of by a 256GB solid-state drive that speeds up applications running remarkably fast and can be increased up to 1TB via microSD.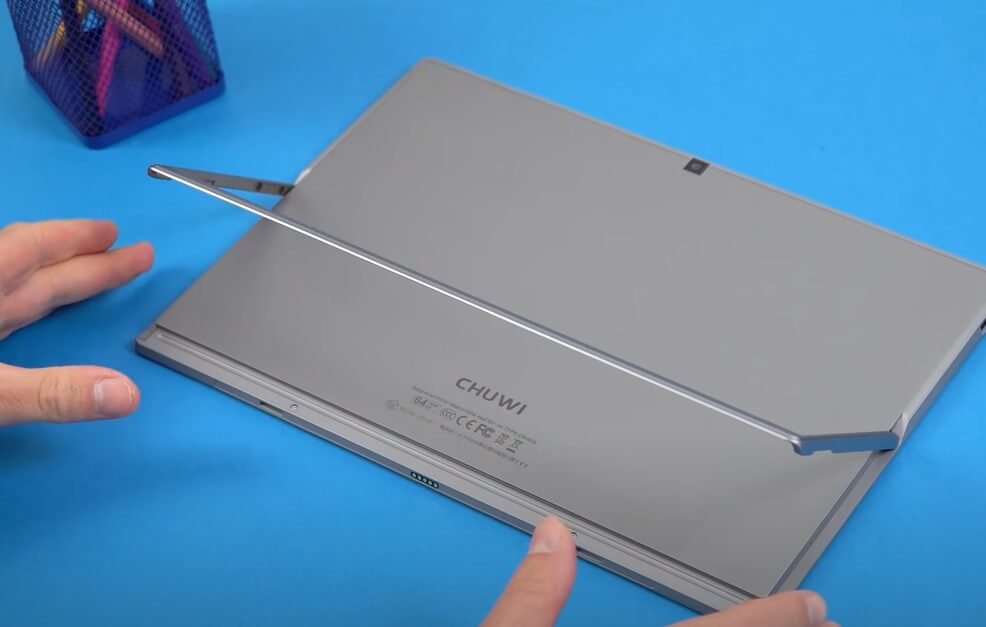 Connectivity through two USB 3.0 ports, micro HDMI and USB type C.
Dual WiFi and Bluetooth 5.0.
38 Wh battery provides a range of almost 10 hours.
The internal solid-state hard drive provides smoother and faster data upload and transfer.
Adequate processor for browsing, checking email, and enjoying multimedia and music.
Includes pen and detachable keyboard.
Processor for basic use, although the same for 350 $ is not bad.
It does not have an RJ45 connector to connect to a laptop or desktop computer.
What is the tablet with the largest screen?
Finally, it seemed to us that you would surely be interested in knowing which brand holds the record for the largest tablet in the world. So we have brought you 3 very large tablets, the only bad thing is that of these three only the Samsung Galaxy View is for sale, the other two are no longer manufactured 🙁
Panasonic Toughpad 4K: 20-inch Tablet
HP Envy Rose 20: 20-inch tablet
Samsung Galaxy View: 18-inch tablet
1. 20-inch Tablet
Panasonic Toughpad 4K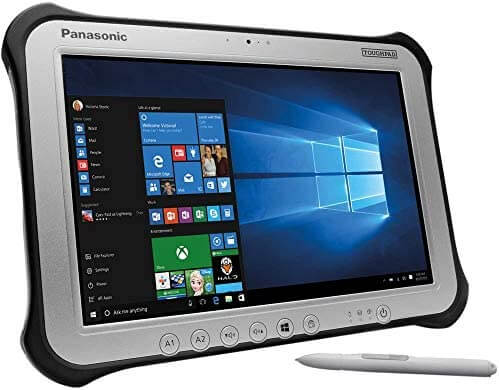 Features
Brand: Panasonic
Series: FZ-G1 MK2
Screen Size: 10.1 Inches
Hard Disk Size: 128 GB
Ram Memory Installed Size: 8 GB
Our undefeated winner is hands down the big 20-inch display on the Panasonic Toughpad. This has a resolution of 3840 x 2560 pixels, with a density of 230 PPI, which places it in the 4K category.
It has an Intel Core i5 processor, and a 2 GB Nvidia GeForce GT 745M graphics card: without a doubt an excellent machine for games that are compatible with Windows 8. The RAM is 8 GB and it has a 256 GB solid-state hard drive.
It has Wi-Fi connectivity, Bluetooth 4.0 and two USB 3.0 ports. As a negative aspect, the battery barely lasts 2 hours and the weight of the device is 2.40 kilograms.
In addition, a fairly generous budget is necessary, since it has a cost of 4,500 $.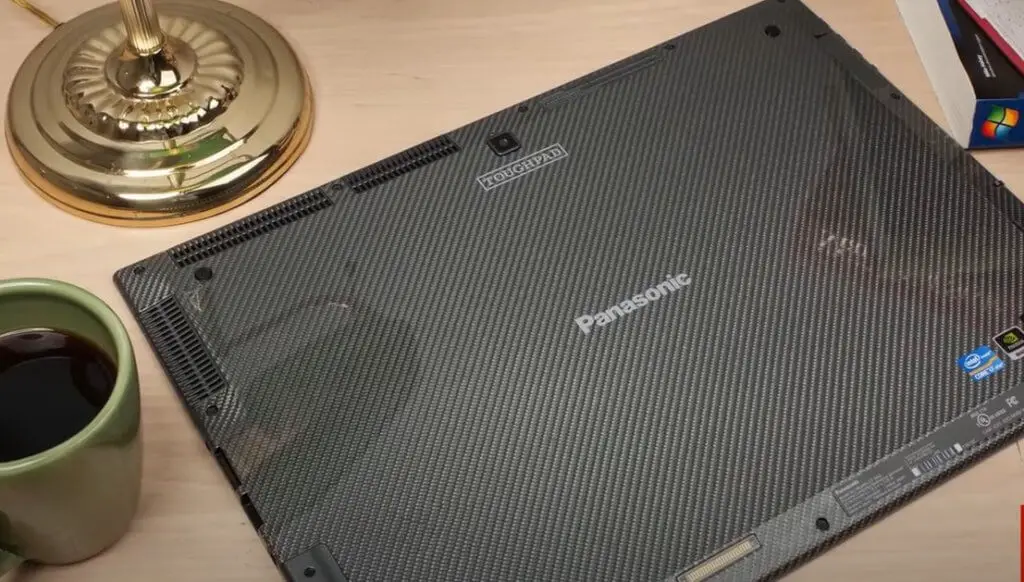 2. 20-inch tablet
HP Envy Rose 20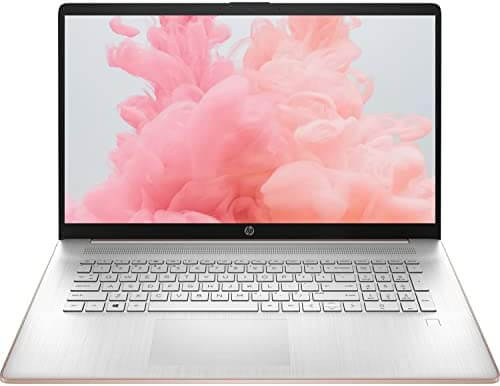 Features
Brand: HP
Series: HP Envy
Screen Size: 15.6 Inches
Hard Disk Size: 256 GB
Ram Memory Installed Size: 8 GB
HP's Envy Rose tablet also has a 20-inch screen, but the resolution is 1600 x 900 pixels. That is, it does not become Full HD.
The processor is an Intel Core i3, with an HD 4400 graphics coprocessor, 4GB of RAM, and two storage bays: an 8GB solid-state drive (SSD) to speed up processes and applications, and an extra 1TB.
The operating system is Windows 8, it weighs 6 kilograms and the battery lasts for 4 hours. In terms of money, the price ranges from 900 $.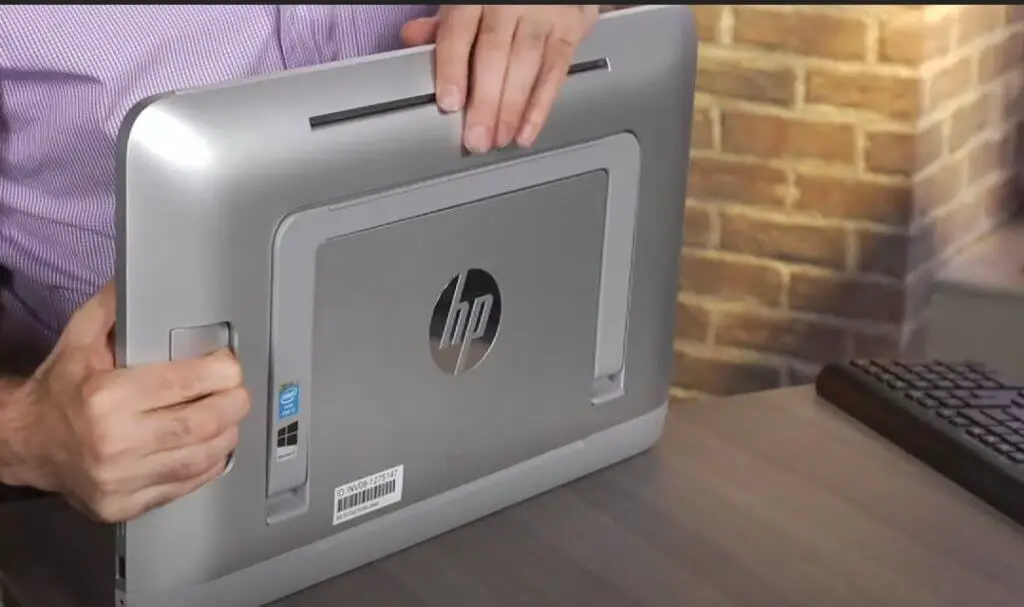 3. 18-inch tablet
Samsung Galaxy View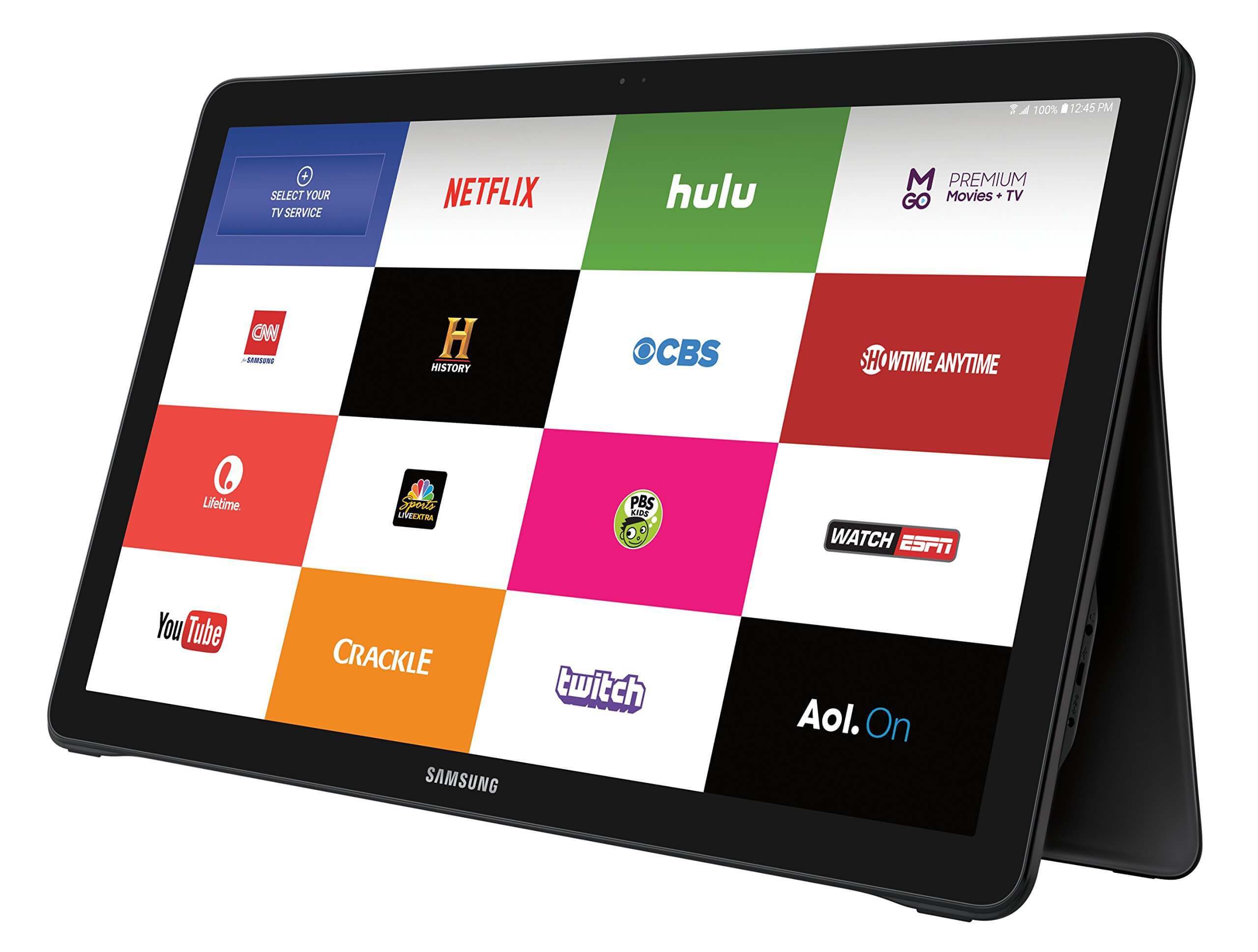 Features
Brand: SAMSUNG
Series: Galaxy View
Memory Storage Capacity: 32 GB
Screen Size: 18.4 Inches
Display Resolution Maximum: 1920 x 1080 Pixels
If you have ever wondered: What is Samsung's largest tablet? , we tell you that the brand also joins the competition for the largest tablet. Its Galaxy View model, which was launched in 2015, had a size of 18.4 inches with a resolution of 1920 x 1080p, that is, Full HD.
This fairly large Samsung tablet features an octa-core processor, 2GB RAM, 32GB storage, and an Android 5.1 operating system. The weight is 2.6 kilograms and the 5,700 mAh battery lasts 8 hours.
As you can see, the trend of large devices is not exactly practical when it comes to a tablet. However, we know that your decision to opt for a large-format tablet will depend on your needs and tastes.
That is why we hope we have informed you enough, and that you can make a purchase decision if it is your intention to get one of these tablets.