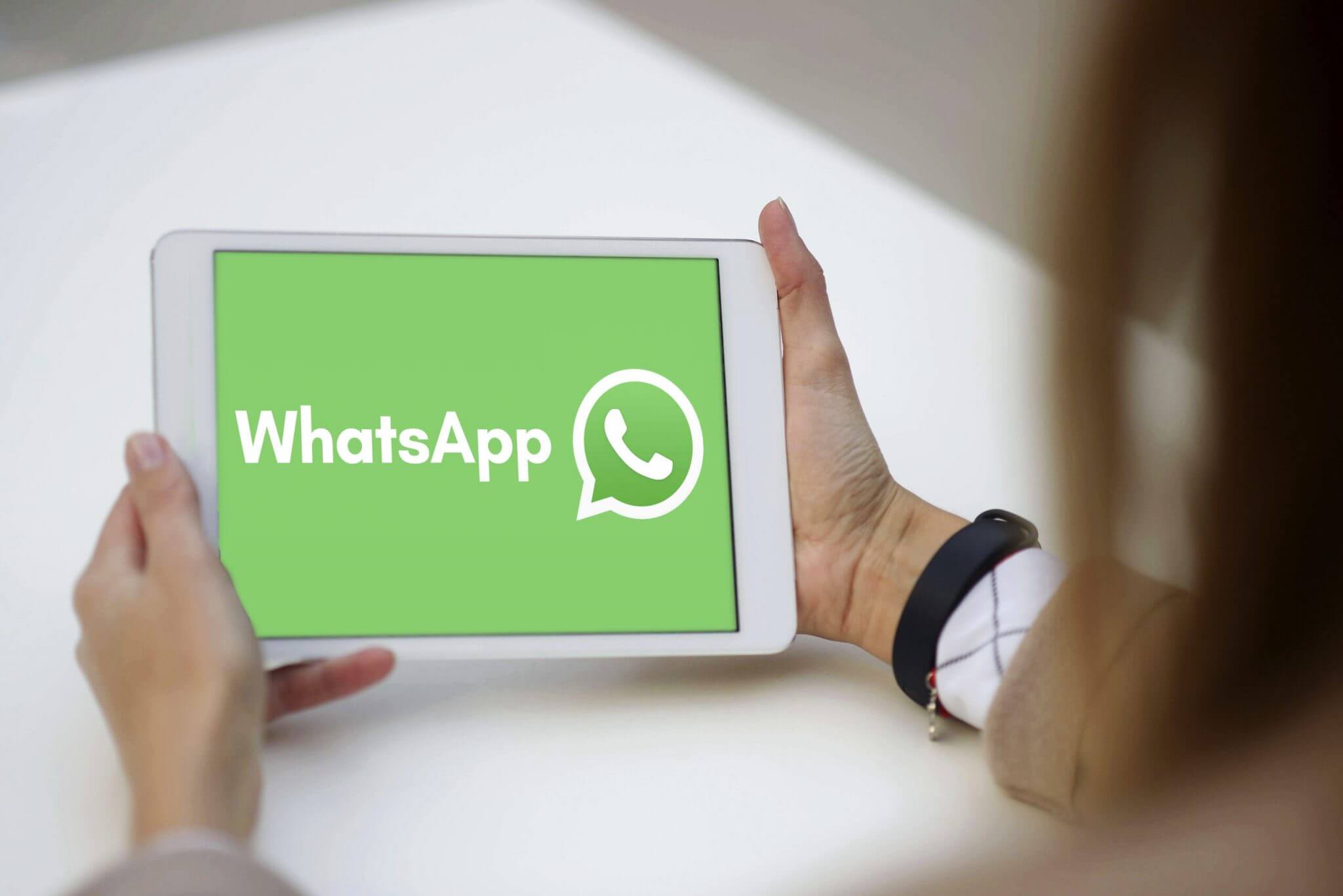 October 21, 2022

tech combact

0
Do you want to know how to install WhatsApp on an android tablet? Don't worry! In this post, we will teach you to step by step everything you need to download and use WhatsApp for tablets.
To install WhatsApp on your tablet, you must first download the application. You can find it in the Google Play Store or App Store (depending on your operating system).
For android tablets like Samsung, Lenovo, Asus, or Alcatel:
To install WhatsApp on a tablet from the Google Play store you can do it by following these steps:
Enter the Google Play store and search for the WhatsApp application.
Install the latest version of the WhatsApp application on your android tablet.
Set up your phone number for WhatsApp to connect to it.
Open and log in to the WhatsApp app with your password.
Voila, now you can use WhatsApp! 🙂
For iPad tablets (iOS):
If you are a user of a tablet with an iOS system, you have to do it by following these steps:
Enter the Safari browser and enter the web address https://web.whatsapp.com/
Open Whatsapp on your smartphone and select the button with the three dots in the upper right corner of the screen, the "Linked devices" option.
Press the "Pair a device" button and then scan the QR code displayed on the iPad screen.
Whatsapp messages on your iPad will then appear.
And that is simple, you will have already been able to log in to the messaging application for iPad tablets with iOS.
How to install WhatsApp on a tablet without a SIM card?
To be able to use WhatsApp on a tablet without a card, you must certify it on the mobile phone.
In this way, you will be able to load the application and use it totally free without limits or restrictions.
For it:
Enter the Whatsapp configuration menu (in the settings)
Add a card or share data with a device
Share data with all your devices
Install the WhatsApp APK for any Android tablet
First, you must have a web browser, such as Chrome or Firefox for tablet, installed on your Android tablet.
Go to the official website to download the APK that corresponds to your tablet.
Android Version
You must have the latest version of the operating system to do this (Android Jellybean or higher).
If you do not have it, you must update your tablet or phone with the latest versions available. It is not necessary to install them on both devices, only one will allow you to use WhatsApp without limits or restrictions and for free.
Synchronize WhatsApp with Tablet
You must synchronize the Whatsapp on your Android tablet with the smartphone application for both to work together.
Open the WhatsApp application on your tablet and click on the settings icon on the top right. Then double click to give it permissions and then continue with the indicated steps (your Android mobile must have the latest updates installed).
Search for your WhatsApp account from your Android mobile or tablet, once found click on it and choose "share my account". Then the option "synchronize now" will appear on the screen, choose this button and that's it, that account is synchronized on your Android tablet.
Examples of applications that may be compatible to use Whatsapp from a Tablet: are Facebook Messenger (Android), and Skype (Windows).
WhatsApp on tablet and phone at the same time
To use WhatsApp on an Android Tablet, it is necessary that the phone has the latest version of WhatsApp. As with calls and messages, the first thing to do is enter the settings icon on the right above the monitor.
Then select "sync now" or turn off all notifications to not receive WhatsApp from the phone on a single device (if used separately) and that's it. With this action, WhatsApp on the Tablet will be synchronized with the phone and you will be able to use it from both at the same time without problems.
If you want to know more about how to use WhatsApp web for tablets, because you cannot download the app or if there are tablets that are inaccessible for this service, visit our article "WhatsApp Web: What it is and How It Works".
This tutorial is mainly based on Android Tablet models but also serves as a reference for others.
What tablet models are compatible with the Whatsapp application?
The tablets compatible with WhatsApp are:
Google Nexus: Nexus Capsules, Nexus Capsule II, Nexus Capsule III.
Samsung Galaxy: Tab A (2016), Tab S, Tab E, and the Note series.
Asus : ZenPad Z300M, ASUS Zenpad C (2014), Padfone X.
Lenovo: Tab SII, Yoga Tablet, and the A-series.
All HTC models: Nexus, Butterfly/Maximus Q; One M-Auricula II+, Desire CC+ HD or the latest Ultrasimple+ mode.
Huawei models : MediaPad, MediaPad M and the T model.
The first factor to consider is the version of WhatsApp that you have installed on your mobile device, if you have a Samsung Tablet with Android Oreo or later then you will not need to download any
The compatible tablets are very varied, so a wide variety of international brands are represented. They are tablets for all tastes, but due to the limitations of the Android operating system, not all models are compatible with the WhatsApp application.
However, it must be borne in mind that these tablets are not compatible with WhatsApp Web or WhatsApp for computers, since the written message is sent to a phone.
How to install and use WhatsApp on your Tablet for free FAQs
How to have normal WhatsApp and Business on the same phone?
If you have a smartphone and want to keep your personal and business WhatsApp on the same device, you may need two phones.
Or better said: you must have the personal and Business account associated with different phones.
What happens if you scan someone else's WhatsApp code?
The point is that the application is a web page, therefore if you scan the QR code there is no way that it is compatible with your device.
For this reason, you must download WhatsApp for Android tablets from Google Play or App Store and synchronize it as we explained at the beginning of the post. This option is essential for all those users who want to try this fantastic application.
How to install WhatsApp Business and WhatsApp on the same phone?
To use WhatsApp and WhatsApp Business on the same cell phone, you must have a personal account and a business account.
1. You must buy a new SIM card
2. Install WhatsApp Business on the phone with the additional SIM card
3. Use WhatsApp for tablets or smartphones without problems.
4. You can use both types of messaging on a mobile device at the same time, although the 5. chats are divided between personal and business.
How to switch from WhatsApp business to normal WhatsApp?
You must uninstall WhatsApp Business if you have it installed.
Then change the SIM card, with only one of the two taken to the cell phone to be able to use it at this time as if it were only a personal or business account.
Then re-download and reinstall the normal WhatsApp for tablets (you no longer need to activate them) and that's it! The process is over 😉
Conclusions
We hope that this guide has helped you understand how to use the quintessential messaging app on your tablet. If you have any questions or comments, do not hesitate to send us an email to assist us with pleasure. Thank you very much for reading our post!