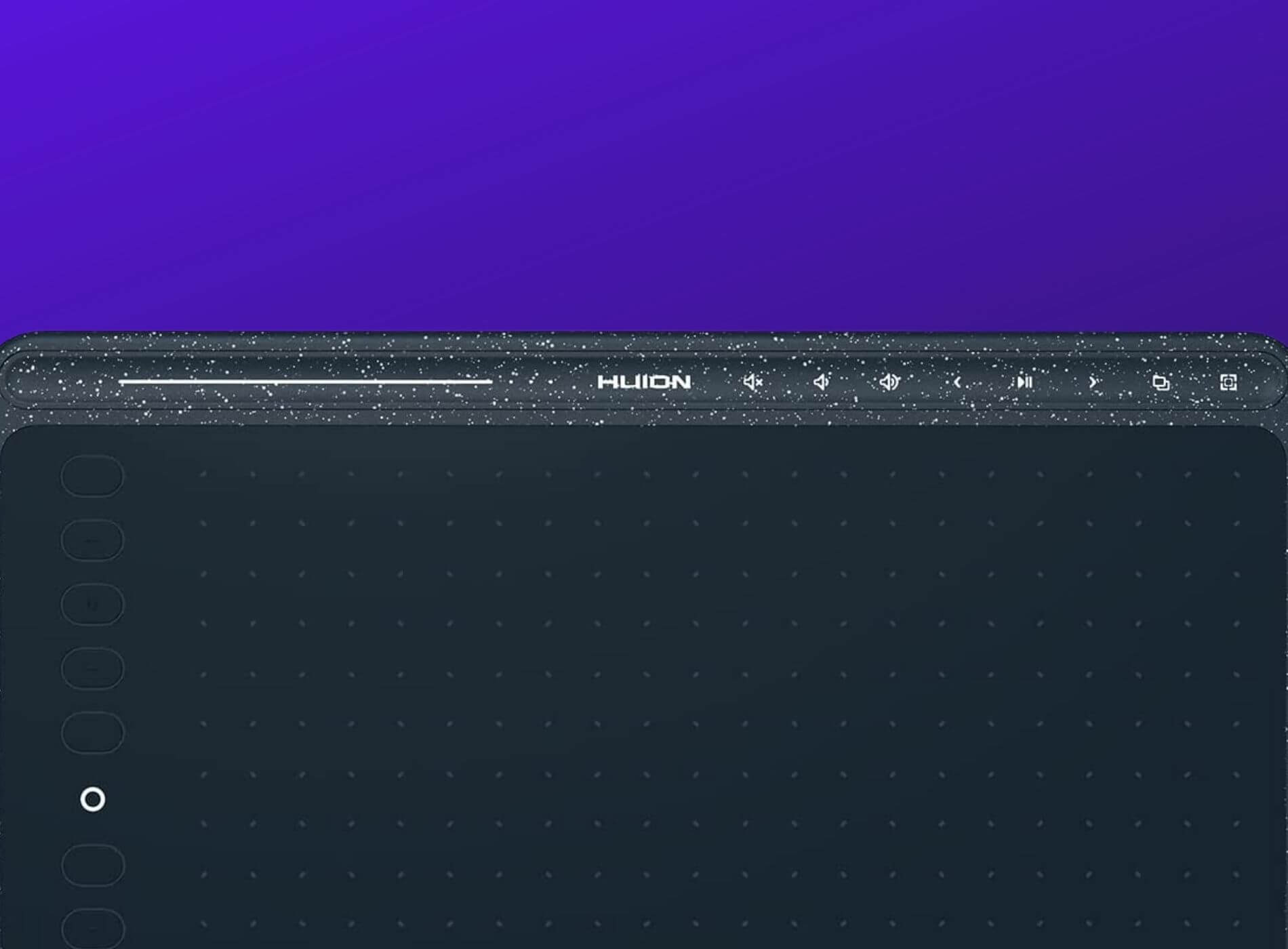 October 21, 2022

tech combact

0
This Huion graphics tablets comparison puts at your fingertips the possibility of a quality digital drawing experience at a lower price than its main competitors: Wacom Cintiq and iPad Pro.
Whatever your artistic level, chances are there's a Huion tablet that's right for you. Let's see the top 5 of the models that we recommend for 2022. You will find tablets designed for all interests and pockets!
Top 5 Huion Graphics Tablets in 2022
Huion 1060P: Tablet without a screen at the best value for money
Huion HS611: Precision and efficiency at a great price
Huion Kamvas Pro 13: Small graphic tablet with screen
Huion Kamvas 22 Plus: Premium tablet at a bargain price
Huion Kamvas 16: The best option for professional illustrators
Huion drawing tablets come in all price ranges, so no matter what your budget and skill level, you're bound to find one that suits you.
Huion isn't just a budget option, it also has some of the best drawing tablets you can buy. Here we leave you with the 5 best according to our advisors:
1. Tablet without a screen at the best value for money
Huion 1060P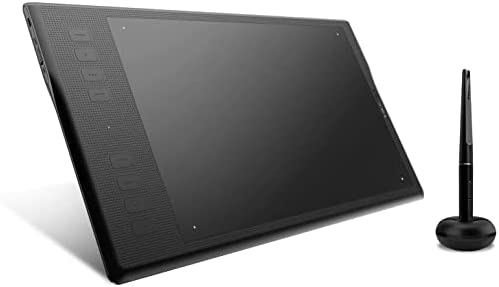 Features
Brand: HUION
Color: Black
Model Name: Inspiroy H1060P
Connectivity Technology: USB
Active Surface Area: 10×6
The Huion 1060P is a great drawing tablet if you want to be serious about digital art, but can't spend a lot of money. It offers a great balance of responsiveness and features while keeping the price low.
It's a screenless tablet, but compared to the similarly priced One by Wacom, it offers a lot more. It's more like Wacom's Intuos line, and it's a good option if you're tempted by those tablets, but prefer something a little more affordable.
Huion 1060P pen tablet is 10 x 6.25 inches. It has a 10mm slim build and a minimalist look that makes it more attractive.
The flexible tip allows a more delicate reproduction of the 8192 levels of pressure sensitivity. Each trace input is imitated intact. The response rate of over 220 PPS minimizes line lag and ensures smooth, consistent strokes.
It connects to macOS / Windows with a USB cable, to facilitate your work in the main drawing and design programs. Although it can also be an excellent option for virtual classes, games and a wide variety of functions.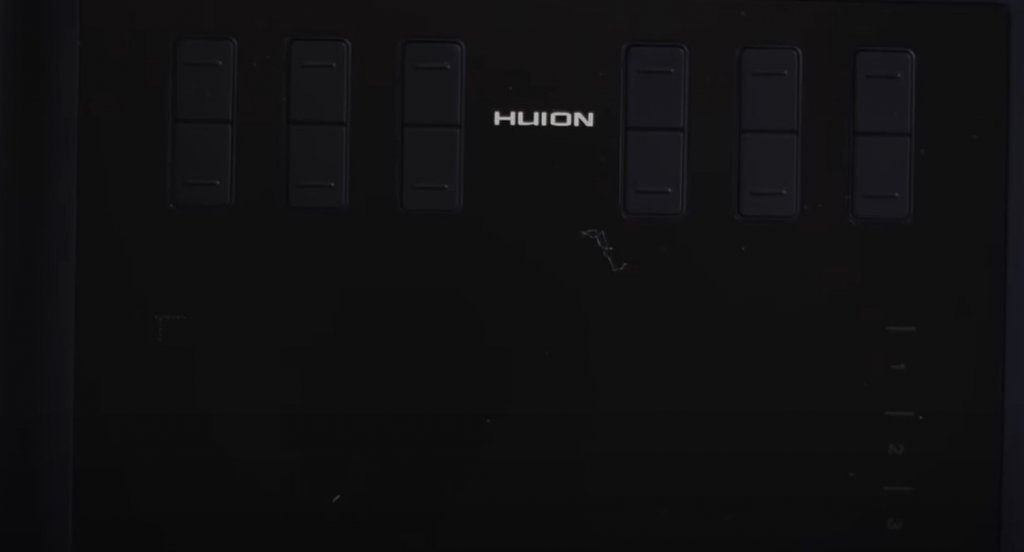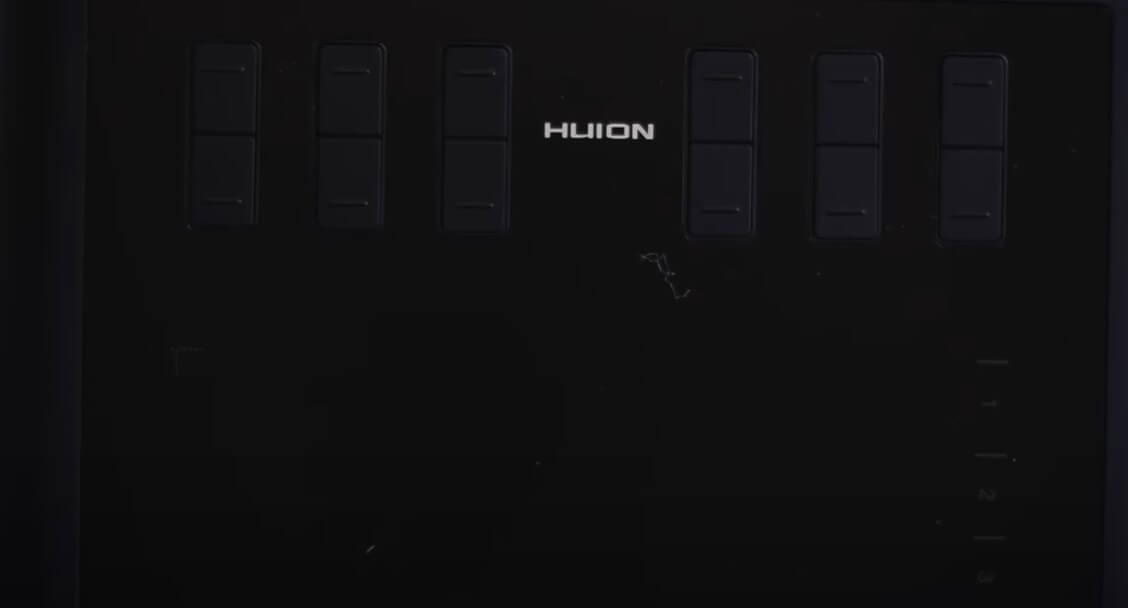 ± 60° tilt support.
Ballpoint pen with non-slip silicone cover.
Nib extractor at the bottom.
12 hard keys and 16 programmable hotkeys.
Incredible value for money.
It does not have a carrying case included.
The stand destabilizes the stylus a bit.
2. Precision and efficiency at a great price
Huion HS611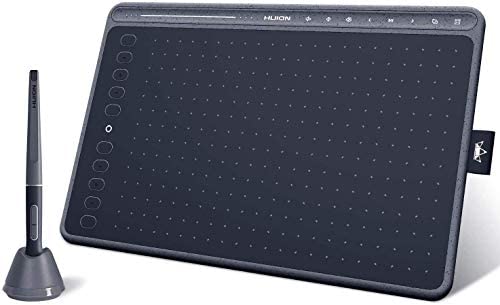 Features
Brand: HUION
Color: Starry Blue
Item Weight: 0.55 Kilograms
Connectivity Technology: USB
Operating System: Android 6.0 or above, Windows 7 or above, mac OS 10.12 or above
Huion HS611 drawing tablet accumulates a lot of excellent opinions from those who have already tried it . This screenless tablet is compact and lightweight, making it very convenient to use and carry.
In addition, thanks to its specifications, it is considered a precise and efficient tablet that has little to envy other higher-end models. Its resolution of 5080 LPI (lines per inch) and a report rate of 266 PPS allow us to draw smoothly and quickly, considering avoiding the annoying delay.
This is the first of the brand that includes a multimedia key control for our music so that we can work inspired without interruptions. In its upper part, it incorporates a control bar from where we can control our music or change programs. The best thing is that this plus does not increase its price too much, which does not exceed 90 $.
It has 10 express keys that we can program with the commands or actions that we usually use the most and thus we will always have them on hand to use them quickly, saving valuable time.
It is compatible with the vast majority of drawing programs and with various operating systems that allow us to use it, both on a computer and on a mobile phone. To ensure compatibility you must have at least Windows 7 or later, macOS 10.12 or later, or Android 6.0 or later.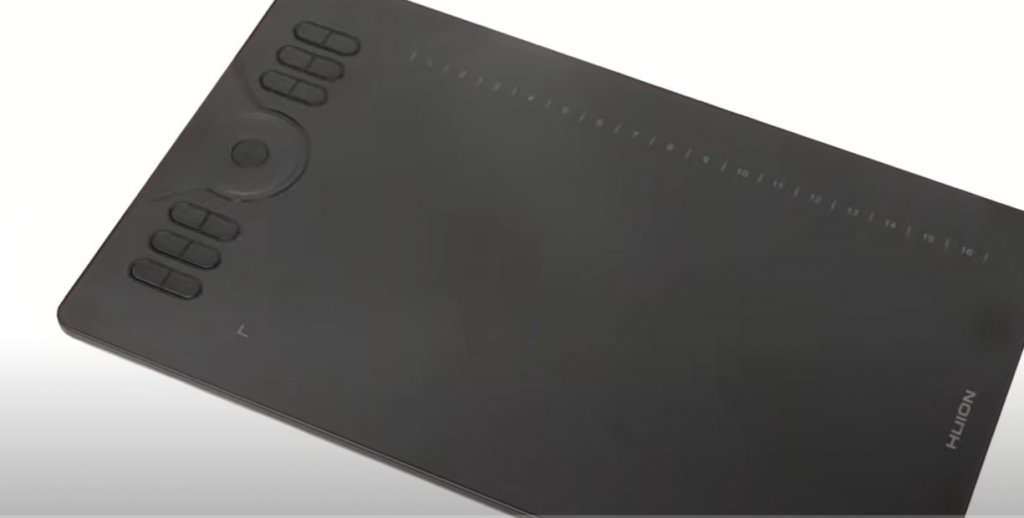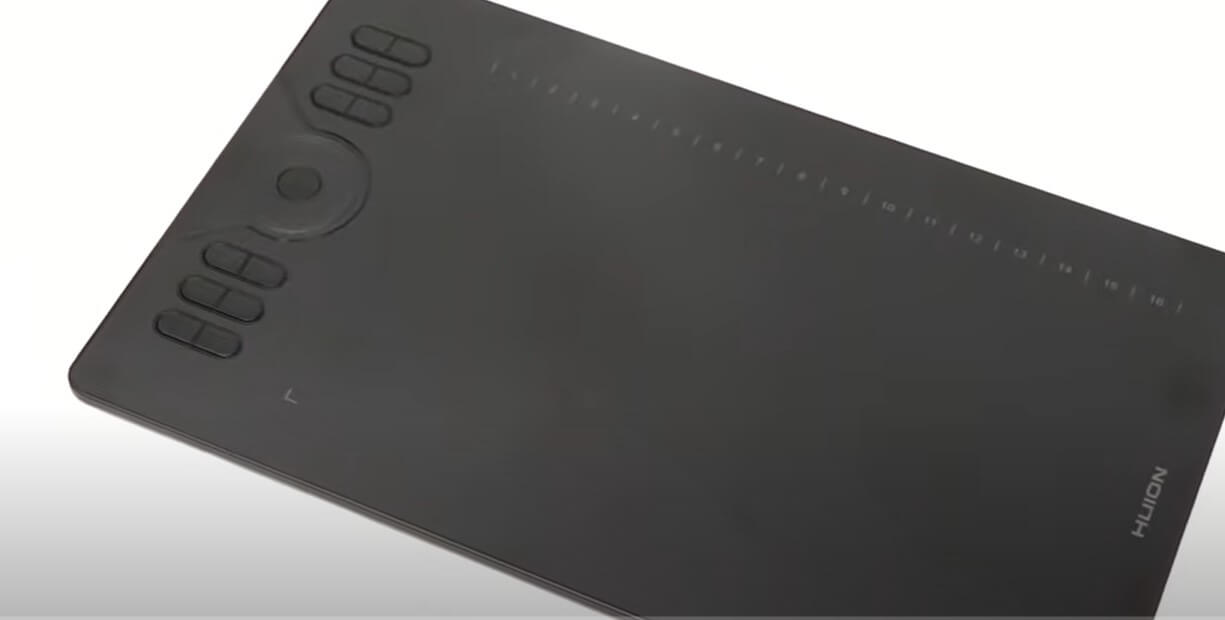 Compatibility with Windows, MAC and Android.
Compact, light and comfortable.
An adequate number of programmable keys.
Media key control.
Great value for the price.
It does not have a wireless connection.
You may also like: Meberry M7 Vs. Meberry M8
3. Small graphic tablet with screen
Significantly smaller in terms of screen size than the tablets we'll list below, the Huion Kamvas Pro 13 really impresses in terms of features and functionality.
With it, you still have the 8,192 levels of pressure sensitivity but add 60 degrees of tilt detection and up to 5,080 lines per inch. The anti-reflective surface of the Kamvas 13 Pro (which the standard Kamvas 13 does not have) is also a nice touch, which extends the usefulness of the tablet: Viewing angles are good and the screen is bright enough and feels very comfortable. nice.
It is above all very portable: if you want a drawing tablet that you can slip into a bag and take with you to draw on the go, this is a good option. It has 4 hotkeys, 1 function key and 1 touch bar, all configurable to your liking.
Undoubtedly, the Kamvas Pro 13 is one of the best in terms of quality price if you are looking for a graphic tablet option with a screen.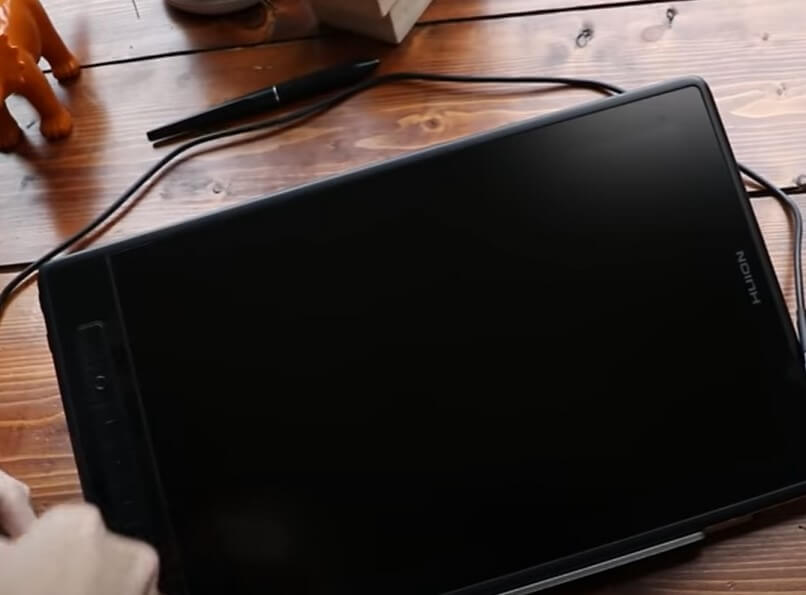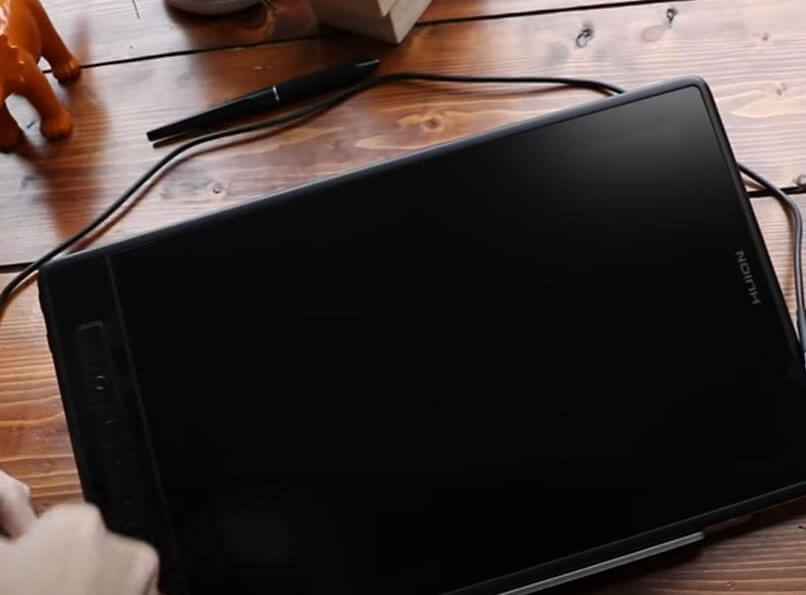 The screen has a textured drawing surface.
It weighs very little and is easily transported.
Includes stand to support it.
The pencil is light and resistant.
Use only one power cord.
It is not a standalone tablet, it needs a power cable.
You may also like: Huawei Mediapad T5
4. Premium tablet at a bargain price
Huion Kamvas 22 Plus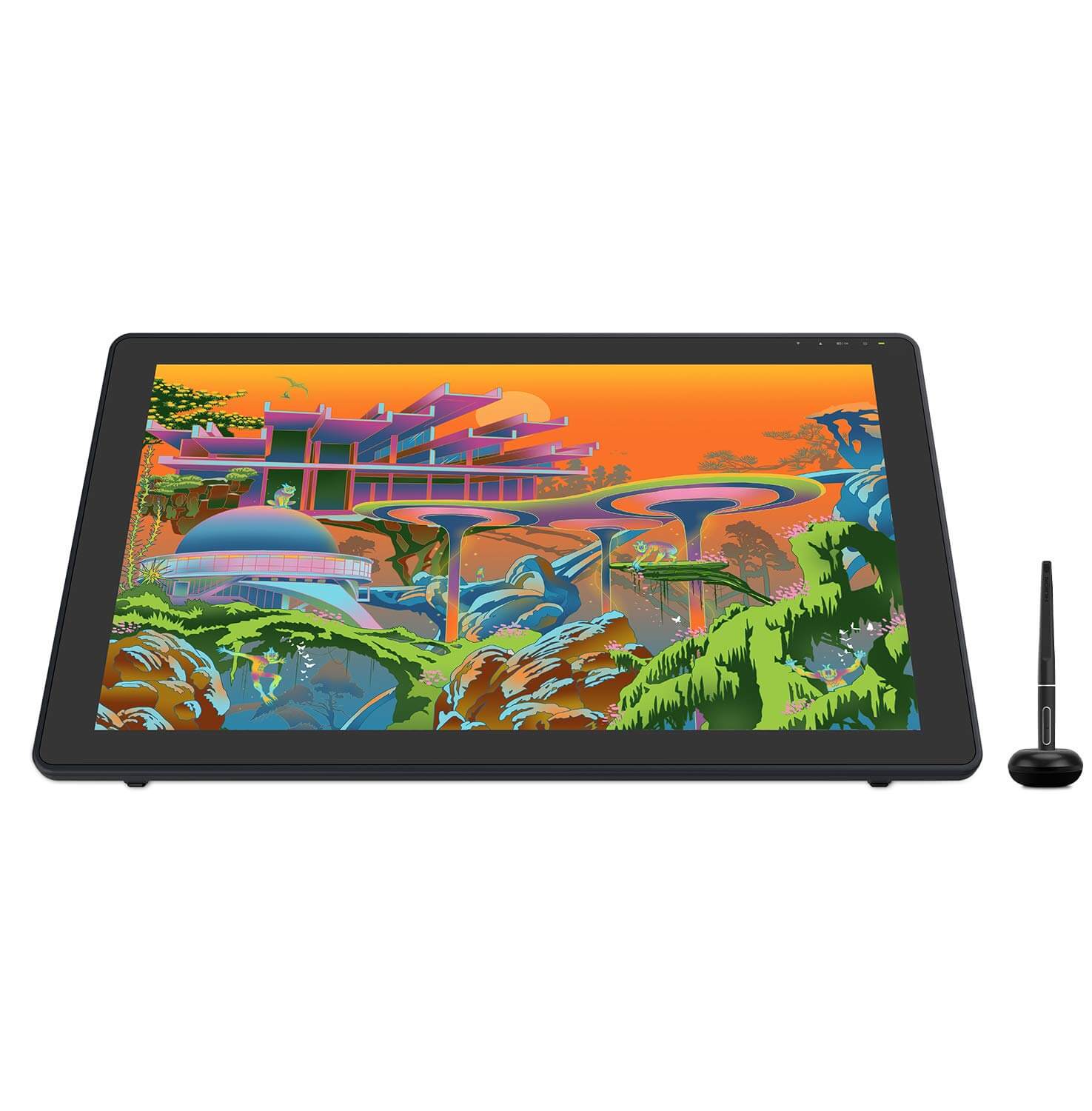 Features
Brand: HUION
Color: Black
Item Weight: 8.6 Pounds
Connectivity Technology: 3-in-1 HDMI Cable or Full-featured USB-C cable
Operating System: Linux(Ubuntu), Mac OS 10.12 or later
The Huion Kamvas 22 Plus is a 21.5-inch tablet that offers a sizeable screen size and high-quality drawing tools.
With 140% sRGB coverage, Full HD screen resolution, and the ability to display up to 16.7 million colours, it's an excellent drawing tablet for professionals and hobbyists alike.
The screen is not completely flat but slightly curved from the centre to the edges at an angle of 178 degrees instead of 180. This is the reason why Kamvas 22 Plus has minimal parallax (distance between the pen tip and the brush cursor on the monitor screen).
This tablet is compatible with most digital art software such as Photoshop, SAI, Painter, Illustrator, Clip Studio, Zbrush, Krita, Gimp and Sketchbook .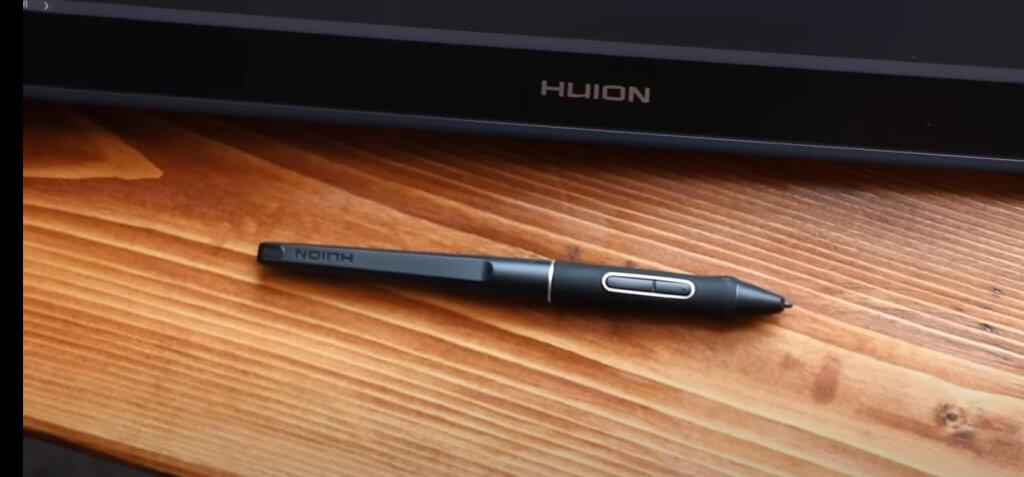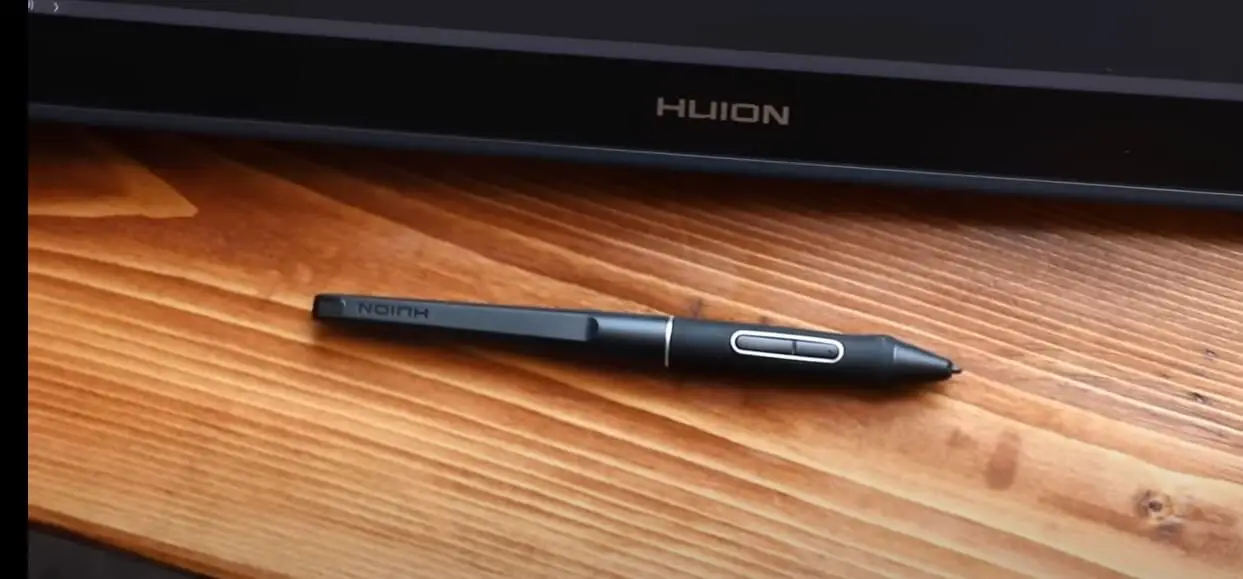 Drawing monitor with the latest technology.
Tactile power and scroll buttons.
Compatible with left and right hand modes.
Compatible with Windows 7 or later, macOS 10.12 or later.
A little bigger than you'd like for travel.
It does not have quick access buttons.
The setup tends to incur a mess of cables and wires.
You may also like: Best Windows Tablet
5. The best option for professional illustrators
Huion Kamvas 16
Features
Brand: HUION
Color: Black
Item Weight: 1.2 Kilograms
Model Name: GT-156
Connectivity Technology: 3-in-1 cable with HDMI connection
The Huion Kamvas 16 has a smaller screen than the 22 (15.6 inches), but this can be an advantage if you are looking for a more portable tablet that does not take up too much space. It weighs only 1.26 kg, which is comparable to a fairly large laptop.
This is one of Huion's newest tablets, competing with similarly sized options from other companies, such as the Wacom Cintiq 16 or the XP-Pen Artist Pro 16, coming in at the cheapest price of $400.
Two USB-C ports design make it easy to connect the cable. Both USB-C to USB-C cable (DP mode) and 3-in-1 cable (HDMI mode) are included for connection to your computer, laptop, MacBook, or even Android phones/tablets and switches, etc. Please make sure the port of your devices is compatible.
This is part of a series of Huion pen tablets with similar names:
Kamvas 16 Pro , which has better colour accuracy and a laminated screen to reduce parallax.
Kamvas 16 4K with higher resolution.
Kamvas Pro 16 Premium with even higher colour accuracy.
For most professional illustrators on a budget, the Kamvas 16 Widespread will probably be the best option.
The screen is Full HD type, with 100% coverage of the sRGB range.
Connects to your PC, laptop, MacBook, or Android phone.
10 express keys on the left side of the panel.
It is compatible with Windows 7 or later, macOS 10.12 or later, and Android (USB3.1 DP1.2).
It needs to be connected to a computer/laptop/Android device.
Not compatible with Chromebook or iOS system.
Any of these five options presented in terms of comparative Huion graphic tablet will be very useful when it comes to optimizing your time without neglecting the quality of the designs, sketches or paintings on which you are working.
Despite the different features, they all have the basic tools so that you don't leave disappointed with your decision, you just have to analyze which is the one that best suits your interests. Tell us about your experience…
Conclusions: Which Huion Kamvas is better?
In my humble opinion as an illustrator, I recommend the Huion Kamvas Pro 22 if you are not conditioned on the budget. The 24 is also an excellent option, however, with the 22 I already feel that the screen is big enough and I can see my designs in detail.
Now, if you are looking for cheaper, my recommendation would be the Huion 1060P, which offers the benefits of a high-quality graphics tablet without spending excessive money, and it is not only for beginners but for all those who take digital art seriously.
Frequent Questions:
Finally, we answer the most frequently asked questions when choosing a Huion graphic tablet or not:
How good is Huion?
The Huion tablet is of very good quality and at a low price. I definitely recommend this brand, I am one of the users who have been satisfied with the products they offer. They have a wide variety, many with elegant designs and on par with Wacom's best tablets.
Which brand is better XP-Pen or Huion?
To determine which brand is better between XP-Pen or Huion, one would have to compare products of both brands one by one, because actually, both manufacturers offer excellent value for money, and their products are very popular with both novice and professional users.
Now, in terms of my experience, I feel more comfortable working with Huion, but it's just my personal opinion, you can tell us yours!