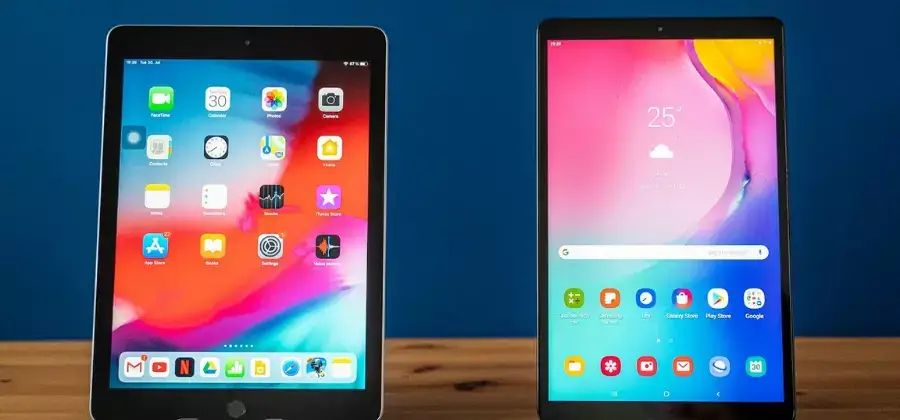 October 21, 2022

tech combact

0
In terms of technological devices, especially those for everyday use, in recent decades there has been an eternal dichotomy: Mac or Windows? IOS or Android? IPad or tablet?
Many users wonder if the same iPad or tablet is better to study than to work, create or simply entertain themselves. That is why we have proposed to address the difference between iPad and tablets, what technologies differentiate them and make them superior or inferior to each other here is a complete guide if you want to know How To Choose A Tablet?
If you are planning to invest in a tablet, and we know what is best for your needs and interests, we suggest you stay and discover the advantages and disadvantages of each device, as well as the models that most closely compete with the Apple brand.
iPad Vs tablet: Strengths and weaknesses of each
The differences between tablet and iPad are noted in each comparison: note that in the different benchmarks, practically the entire top 10 is occupied by Apple devices, the same iPhones as last generation iPads, or even a couple of years ago Read more about the tablets at Tech Combact.
However, taking for granted that an iPad is going to be better than a high-end Android tablet would be falling into the advertising trap of the big bitten apple. For this reason, we propose you know its particularities separately:
Related Article: How To Unlock A Tablet
What is an iPad and what is it for?
An iPad is the ideal combination of portability and functionality. And while there are certain things you can't do with an iPad, what it can do, it does extremely well.
IPad strengths
An iPad, in general, offers the following advantages over other tablets:
Differences of an ipad compared to a tablet
Much more durable and long-lasting than other brands.
Premium finishing and accessories, such as the Magic Keyboard and Apple Pencil, both 100% ergonomic, lightweight and highly functional.
Safer against malware and viruses.
Storage can be expanded using cloud services.
Most applications on the App Store are designed with your screen size in mind.
There are no problems of lags or bugs in the execution of tasks, since the number of devices to be supported by the developers is much less than in the case of Android.
The operating system is easier to update.
The battery lasts longer.
The technology used on the screen is impeccable in terms of resolution, brightness and contrast.
Models like the iPad Pro far outperform many laptops.
Related Article: How To Format A Tablet
IPad weaknesses
But of course, to say that an iPad is a perfect tablet would be grossly negligent:
It does not allow expansion by SD card, so the storage capacity is considerably limited offline.
You need adapters for connection USB, HDMI, etc.
Parts replacement or repair is very expensive.
The arrival of new apps to the App Store takes a long time.
If you want to access applications not approved by the App Store and different customization options similar to the "Developer Options" on Android, you will have to Jailbreak it, which not only affects the security of the device, but can also make it unusable if it goes wrong .
The Lightning connector limits the possibilities of users, who for years have demanded the inclusion of USB type C, which is already a practically universal standard.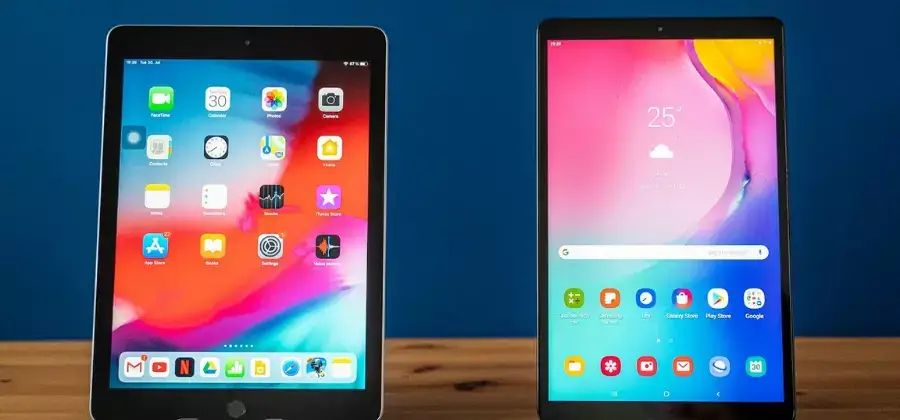 What is an Android tablet and what is it best for?
Tablets, generally with an Android operating system, are diverse devices in all their aspects.
Beyond the operating system that they share, the truth is that the versions of it, the characteristics of the hardware, size, construction materials, connectivity, etc. they differ as much as there are brands on the market today.
This makes their prices much more competitive, and users have more freedom when it comes to personalizing their tablets.
Related Article: How To Get Internet On Tablet Without Wifi
Strengths of a tablet with Android operating system
Let's see then the great advantages of Android tablets:
Better a samsung tablet or an ipad
There are brands and models for all pockets and needs
There are thousands of apps in the Google Play Store, and although in effect this represents a greater variety, there is also less security.
File transfer and management can be done through a file browsing app.
Installing, removing and managing apps is easier, it can even be done offline.
It allows to expand the storage by microSD up to 1 TB in certain models.
Some include USB, HDMI, USB-C ports, etc.
They have a greater number of accessories from different compatible manufacturers, such as headphones, covers, keyboard, pen, among others.
Widgets, shortcuts that allow access to information in apps without having to open them, are exclusive to the Android ecosystem.
Related Article: How To Connect Usb To Tablet
Weaknesses of an Android tablet
And of course, we cannot leave aside the weaknesses or cons:
Differences in specifications such as CPU, RAM, GPU, version of the operating system, make some apps not compatible or work with lags and delays.
Construction materials, as well as specifications, vary according to price. The most basic models have plastic cases, dual-core processors and just 1 GB of RAM.
It is easier to end up installing apps that affect the performance and operation of the device.
The operating system practically expires with the device: it is frequently not upgradeable, and if it is, it only supports one or two later updates.
Why buy an iPad and not a tablet?
The iPad is characterized by having a Liquid Retina touch screen, a technology that makes the pixels so close together that they are imperceptible. With a density of 264 pixels per inch, and True Tone technology, we can already assume that the sharpness, brightness, and color will be more than enough. By having the brand's own hardware, applications, and operating system, the operation is always fluid as the three aspects work in harmony to achieve 100% performance optimization.
When deciding, for example, iPad or tablet for students, one of the best options in terms of versatility and longevity may be an iPad (mini 2018 or Air 2019 for a better price). Although of course, the estimated life of an iPad is, according to specialists, 4 years. That is not much if we compare it with a laptop, but among tablets, it is durable to take into account.
Related Article: How To Connect Tablet To Tv
Why buy a tablet and not an iPad?
In terms of tablets, and especially Android, Apple's biggest opponent so far is Samsung. The Korean manufacturer, although it has tablets and smartphones for all budgets, pays special attention to its high-end tablets: such as the Galaxy Tab S7 or S7 +.
If we had to choose a screen to face the Liquid Retina, it would undoubtedly be the Super AMOLED (Samsung's own technology), which offers 20% more brightness, 80% fewer reflections, a 20% saving on the battery, and a lighter and more flexible panel.
In terms of processors, while Apple mounts its M1 chip in the iPad Pro 2021 (of which the manufacturer practically does not specify data), other tablets have Qualcomm Snapdragon 865+ and 870 5G microprocessors. These, in combination with the 6 GB or 8 GB of RAM memory that such processors usually accompany, allow optimal performance and that they do not envy its biggest competitor.
In other words, Apple has not been the undisputed king in terms of touch devices for a long time. Brands such as Samsung, Lenovo, and Xiaomi are close behind and offer excellent tablets for leisure and productivity, and with better value for money.
So if you ask us what is better to work iPad or tablet? Without a doubt, we will tell you that although you can bet on an iPad, a good high-end tablet such as the Tab S7 or the Yoga Pad Pro can be excellent substitutes for laptops.
Related Article: How To Use Tablet As A Monitor
---
Comparison: iPad Pro 2021 vs tablet Samsung Galaxy Tab S7 +
---
iPad Pro 2021
Samsung Galaxy Tab s7 +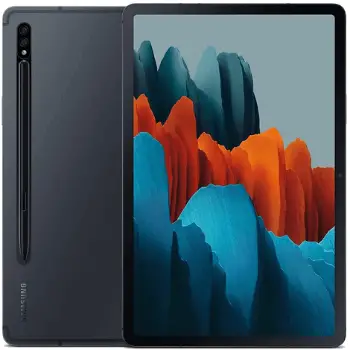 Of course, talking without mentioning models, specs and performance is very complicated. That is why we leave you a comparative table and a brief analysis, in order to determine which is better: a Samsung tablet or an iPad. The iPad Pro 2021 is priced at 879 $ on Amazon, in its 128 GB version. It incorporates the Apple M1 Chip which is the same as the Macbook Mini and 8 GB of RAM. This makes photography, video, video game, and augmented reality editing tasks very fluid.
The 1 TB and 2 TB versions have 16 GB of RAM, which undoubtedly makes us think that this tablet is opting to replace the Macbook Air. It has 4 speakers and 5 microphones that allow you to make studio-quality audio recordings. Such audio quality, in combination with the 11-inch Liquid Retina display, allows for an optimal video playback experience.
On the other hand, the Samsung S7 + tablet combines a 12.4-inch Quad HD screen, with 266 dpi and Super AMOLED technology, of which we had already commented on its advantages. It incorporates a powerful Snapdragon 865+ processor that neither short nor lazy does all the tasks, and together with a keyboard it becomes an optimal productivity tool.
Related Article: How To Fix A Tablet That Won't Turn On
It also has 4 AKG speakers with Dolby Atmos technology, and although it dispenses with the audio jack, the sound experience with the speakers is still optimal. The included S-Pen is a very convenient accessory for creatives, and the Samsung drawing app or any other like the ones we discussed in the post about drawing apps will get the most out of this combination.
Although the tablet comes with Android 10 from the factory, it can be updated to Android 11, which brings a redesign in notifications, new work profiles, faster voice access and even offline, screen recording, and much more. So do you think there is a definite winner between iPad and Android tablet? Tell us if you are a user of one or the other, and what has been your experience.
Related Article: How To Connect Bluetooth Keyboard To Tablet