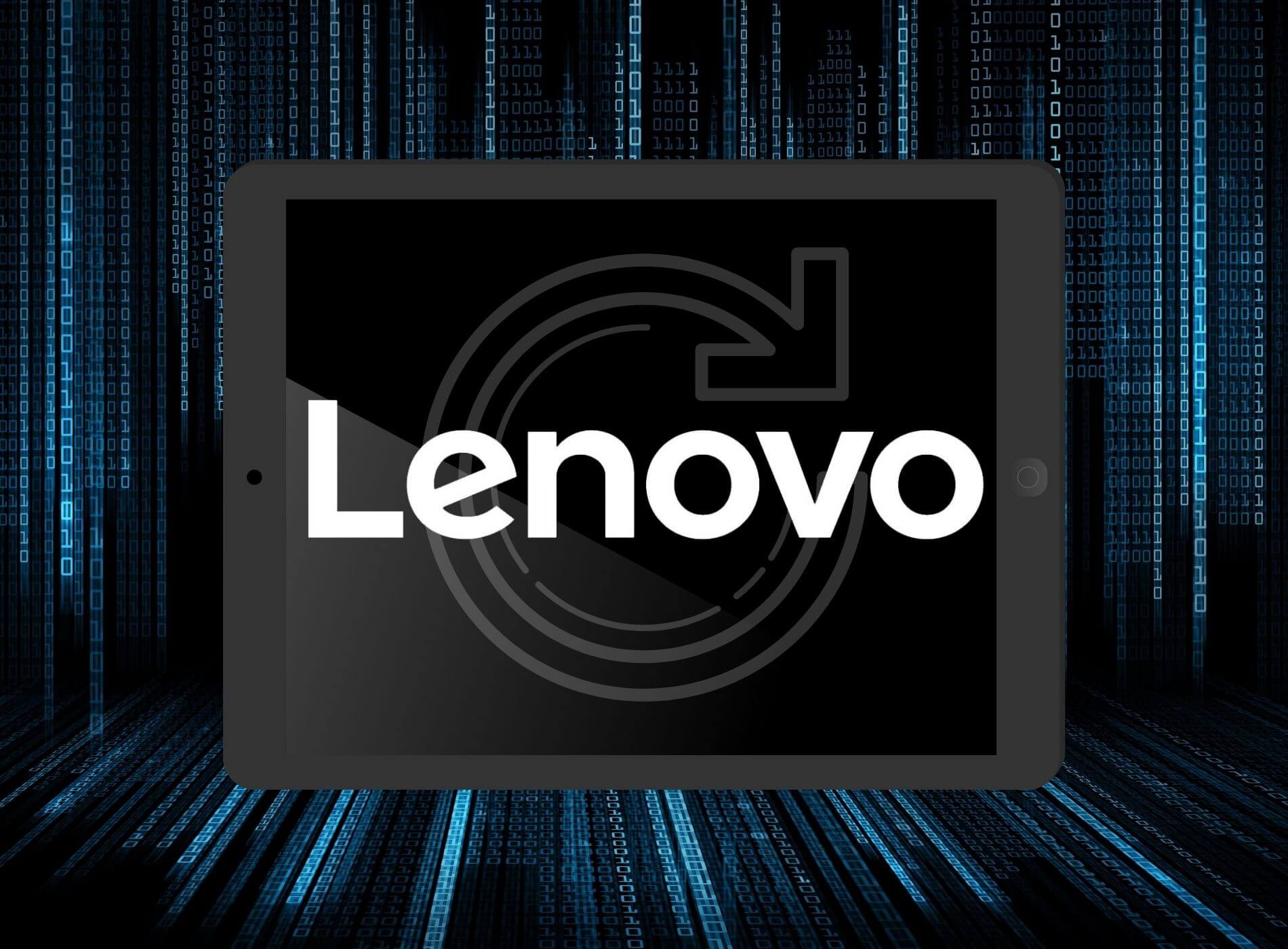 October 21, 2022

tech combact

0
If you have had a Lenovo tablet for a while, and have noticed that it has become very slow, you may be considering a factory reset. That's also a good option when you want to give it to someone else, but don't want to leave any personal information or apps among their data.
Whatever your reason, in this post we suggest you learn how to reset Lenovo tablet step by step. We will show you the available options whether your equipment is fully functional, or if it is blocked and does not turn on, we will also tell you what to do in specific models of the brand.
How do I reset my Lenovo tablet?
There are several ways to reset or format a Lenovo tablet. The most convenient will always be the one that is least complicated, but this will also depend on the state of your tablet:
If its buttons do not respond, you will not be able to do a hard reset, so you may have to do it through your computer. In any case, let us explain each of the processes and then you will decide which one best suits your case:
Reset Lenovo Tab via Configuration Settings
The easiest way to reset your Lenovo tablet can be done, as long as you can access the Settings menu , that is, the touch screen is functional and turned on. If that is the case, follow these steps:
1. Backup your data
First of all, you should keep a backup of your data. You can do it manually, or by using an app like Backup Your Mobile , saving the data to your micro SD or to your computer.
The most recommended thing is that before doing the reset, remove the microSD card to avoid accidentally deleting the data.
2. Access the Settings
Once you have saved all your information, go to " Settings / Backup and Restart / Factory data reset".
When you press this last option, the system proceeds to delete all your data, leaving only the applications that the device came from the factory when you purchased it. So any malware or bugs will be removed, making your tablet go faster.
Format Lenovo tablet by Hard Reset
Another way to reset a Lenovo tablet is through the Hard Reset: an option for when your tablet does not turn on or gets stuck on the home screen . For this method, do the following:
1. Access the Android menu
First, turn off your tablet completely, and then to turn it on, press and hold the volume up and power buttons at the same time. Once the Lenovo logo appears on the screen, stop pressing the power key, but keep the volume up key in the same way.
When the Android logo finally appears, stop pressing the other button and wait for a menu with various options to appear.
2. Choose the Factory Reset option
Use the volume up and down buttons to select options. Among them, choose " Wipe Data/ Factory Reset " and click OK using the power button. Next, several options will appear, from which you will select " Yes delete all user data " in the same way.
After a few minutes, other options will appear, among which you should choose " Reboot system now ". Afterwards, you will only have to wait a few minutes for the factory format to be completed and your tablet will be as good as new.
How to reset Lenovo tablet from PC?
Resetting a locked Lenovo tablet may not be that easy, especially if for some reason the screen has stopped working or is frozen . In those cases, you can try the following alternative:
Reset Lenovo tablet with Android Device Manager
To use this option, you must be signed in to your Google account on your tablet and your tablet must be connected to the Internet using Wi-Fi or data, as possible.
If you meet these conditions, you can go to the Android Device Manager website from your PC and access it with your g-mail, then:
When you see the name of your tablet, you will have two options " Ring " and " Enable Lock & Erase ".
Select the second option, and then in the next menu " Completely wipe the data ".
Once the option is selected, the interface will take over and complete the process.
Frequent Questions:
How to reset Lenovo Tab M10?/ How to format Lenovo Tab 2 A10 30 tablet? / How to reset Lenovo Tab 3?
We have gathered these frequently asked questions into one because the same to reset a Lenovo Tab 10 tablet, as to restore a Lenovo Yoga, you just have to keep in mind that they all share the same operating system: Android.
And therefore, the steps to follow in any model will be the same, the only thing that could change would be the name of the options, depending on the Android version, but even so, it will not be too complicated to guess which is which.