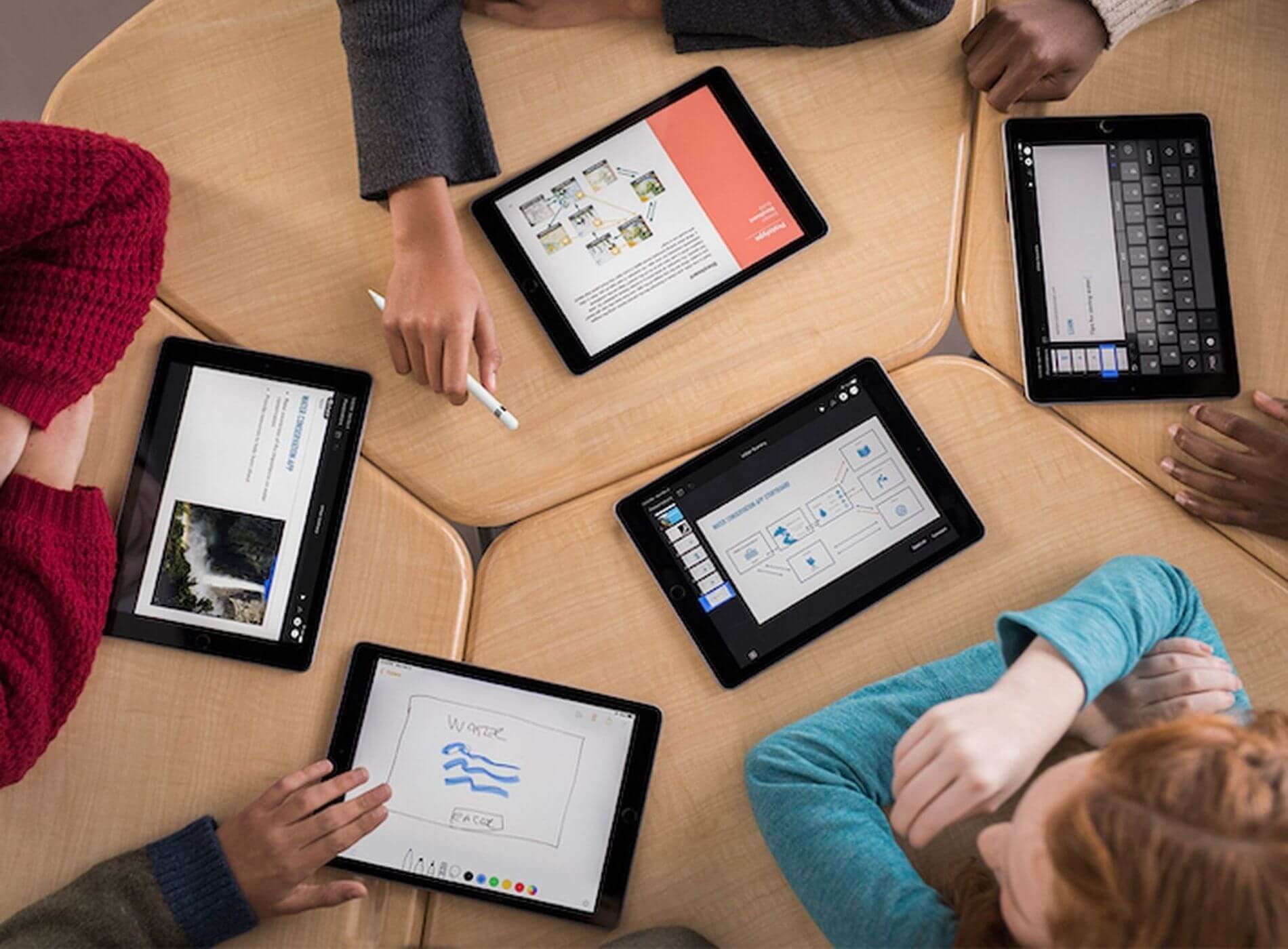 October 21, 2022

tech combact

0
Suppose you are looking for the Best iPad for students at a good price and with all Apple's guarantees regarding the quality of these devices, in this article. In that case, we will show you what we consider to be the best options for each level of education:
Best Educational Tablet For Children
Apple iPad 2021- The iPad for all pockets
iPad Mini 2021- The small and powerful iPad for all ages
iPad Air 2020- The Lite model for demanding students
iPad Pro 2020- The iPad for art or design students
1. The iPad for all pockets
Apple iPad 2021
Features
Dimensions: 250.6 x 174.1 x 7.5 mm (9.87 x 6.85 x 0.30 in)
Type: Retina IPS LCD, 500 nits (typ)
Chipset: Apple A13 Bionic (7 nm+)
OS: iPadOS 15, up to iPadOS 15.7, planned upgrade to iPadOS 16
As a first option, we leave you the basic iPad of 2021, which in the 64 GB version has a price of only 380 $. And don't let the storage capacity limit you from trusting this 10.2-inch model with a powerful A12 Bionic chip and Neural Engine to be considered the best iPad for medical students or other university careers.
Since having a USB-C port, you can easily connect an external storage device or flash drive with this type of port, to have extra space. Or you can still use cloud services to save your information.
Good size screen for the price.
Picture and sound of excellent quality.
iPad compatible with Apple Pencil 1 and the brand's Smart Keyboard.
Battery that provides more than 10 hours of autonomy.
It incorporates Touch ID.
Between the 64GB and 256GB versions, there is no 128GB version that could balance storage and price.
The brand's accessories make the offer slightly more expensive.
You may also like: Best Chinese Tablets
2. The small and powerful iPad for all ages
iPad Mini 2021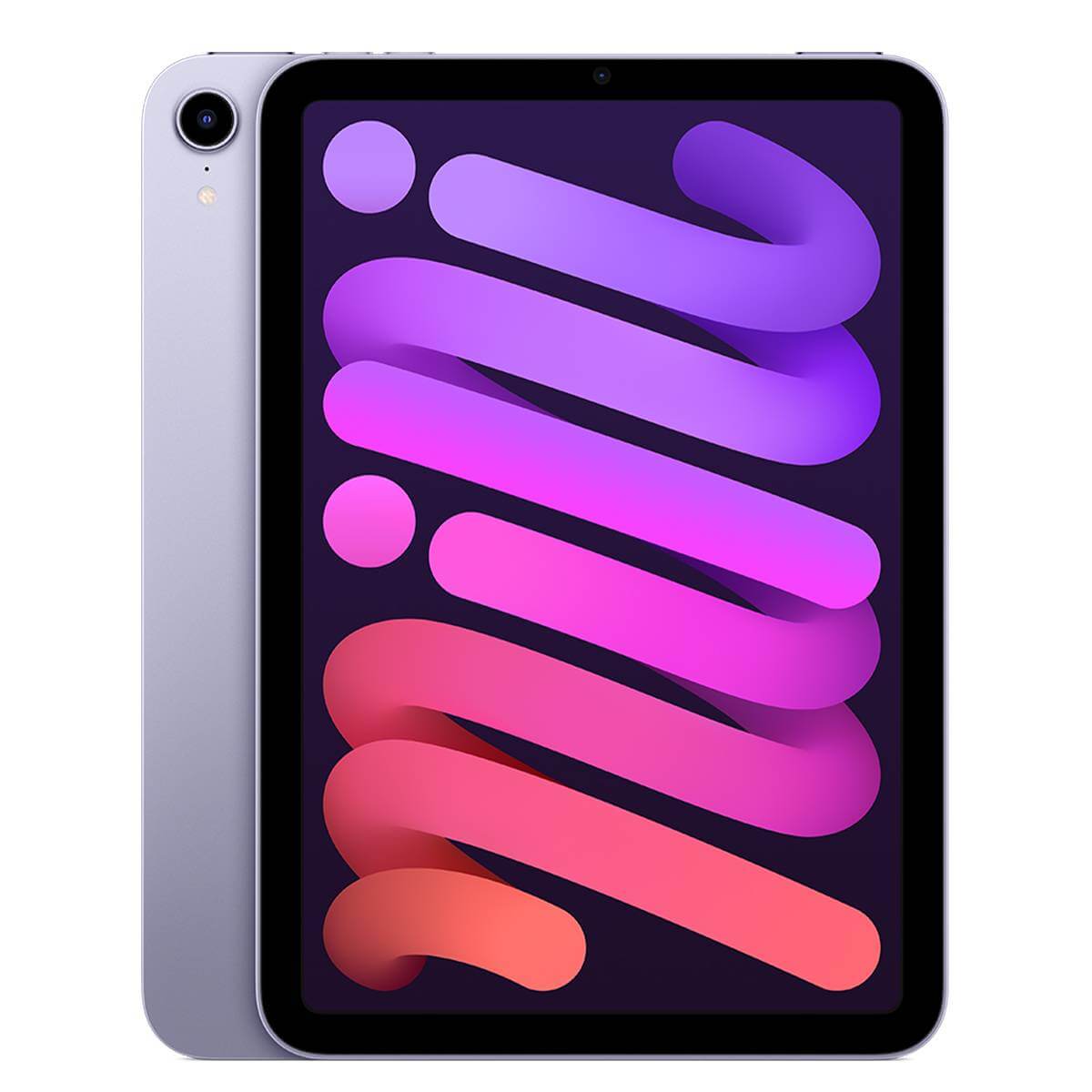 Features
Internal: 64GB 4GB RAM, 256GB 4GB RAM
GPU: Apple GPU (5-core)
Chipset: Apple A15 Bionic (5 nm)
GPS: Yes, with A-GPS
This iPad, ideal for all ages due to its 8.3-inch screen, which makes it extremely portable and manageable, exhibits an approximate price of 550 $ in its 64 GB version.
This price increase with respect to the basic model is based on the incorporation of the A15 Bionic chip, a much more powerful one than the first, which, in combination with the iPadOS 15 system, allows this small device to be capable of processing all kinds of applications. , games and programs without any mishap.
Very powerful A15 Bionic chip.
Small and portable size.
Premium metallic finish.
Compatible with the 2nd Gen Apple Pencil.
USB-C charging port for added convenience.
Once again, the intermediate version of 128 GB is missed.
You may also like: Best Drawing Tablets
3. The Lite model for demanding students
iPad Air 2020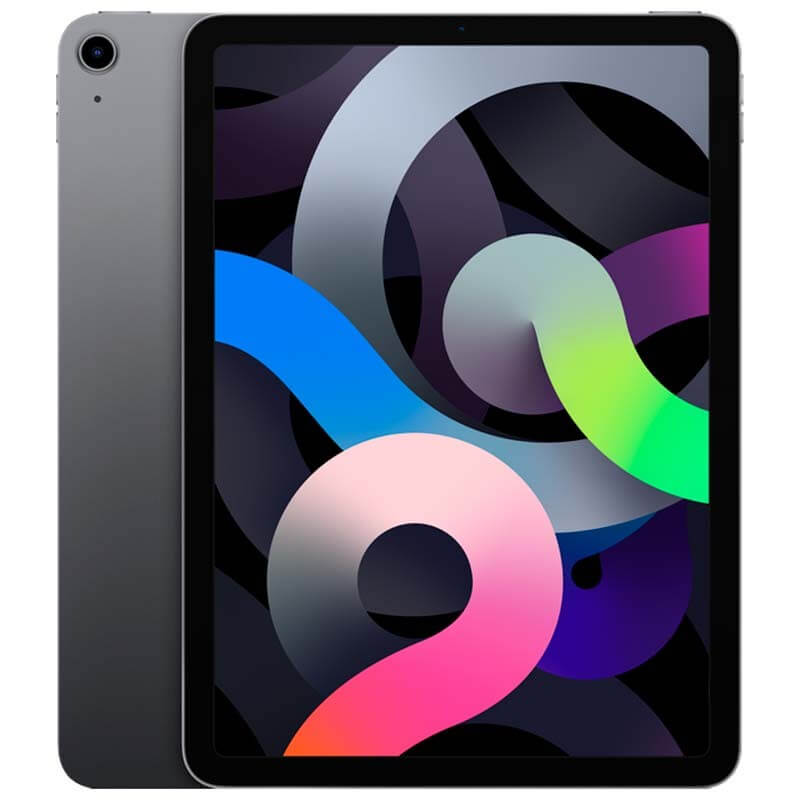 Features
Brand: Apple
Memory: 64 GB
Screen Size: 10.9 Inches
Display Resolution :

2360 x 1640 Pixels
A good iPad Air for students is the one for the year 2020, because at a price of just 600 $ it offers us a 10.9-inch Liquid Retina screen, with True Tone technology and P3 colour range, an A14 Bionic chip that supports everything you throw at it (within understandable parameters for Apple) and that will even allow video editing in 4K.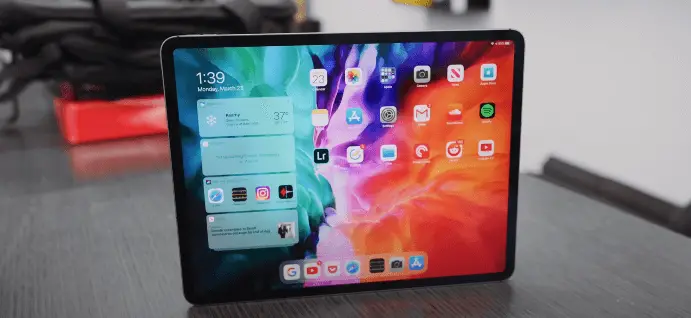 This makes us think of students of digital art, cinema and other related careers, but with that power, we can still adapt it to many other careers.
Screen of excellent parameters.
Very good stereo sound system.
64GB or 256GB storage, expandable with HDD with USB-C port.
Compatible with Apple Pencil 2, Smart Case Keyboard, and Magic Keyboard.
You may also like: Best Hybrid Tablets
4. The iPad for art or design students
iPad Pro 2020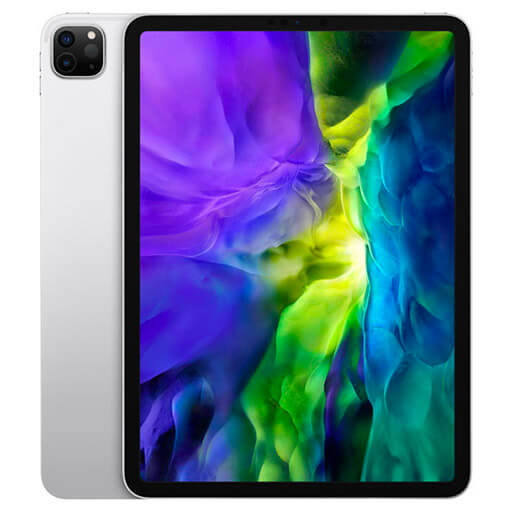 Features
Internal: 128GB 6GB RAM, 256GB 6GB RAM
GPU: Apple GPU (8-core graphics)
Chipset: Apple A12Z Bionic
Weight: 471 g (Wi-Fi)
iPad Pros aren't exactly the cheapest and most affordable models for students. But if it's possible to find an iPad at a student discount , it's definitely worth investing in the 2020 Pro version, which is priced at €912.
If we can access the discounts that Apple makes to students (on iPads between 5% and 8%), this would reduce its price to between 840 and 860 $ approximately.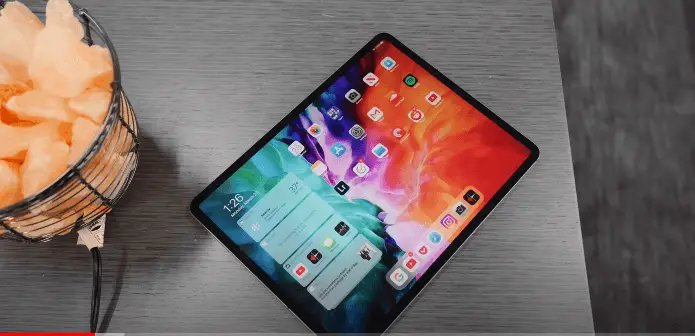 For that price, its 12.9-inch screen with Pro Motion technology and 128 GB of storage are quite attractive. The A12Z Bionic chip, although it is not the most recent, really does very well in terms of performance, and this time we will have Face ID for greater security.
The size of its screen, combined with its powerful chip and the Apple Pencil 2, will make it an excellent option for students interested in design, architecture or digital art.
Large screen and premium quality.
Powerful sound with 4 stereo speakers and 5 studio-quality microphones.
Compatible with the 2nd Generation Apple Pencil and the Smart Keyboard.
It has Face ID.
The price of compatible accessories makes the proposal considerably more expensive.
For the price, a newer chip could have been fitted.
iPad Apps Every Student Should Have
Another issue to take into account when working with the Apple ecosystem is compatible applications. That is why we present you apps for students with iPad that you cannot miss:
GoodNotes
GoodNotes is a very intuitive and easy-to-use app when taking notes in class. In combination with the Apple Pencil, it will allow you to carry your planner to organize all aspects of your study in detail.
The best thing is that it supports synchronization with other devices, so you can always have all your notes, no matter where you are.
pages
One of the best alternatives to Microsoft Word for iPad is undoubtedly Pages. This will allow you to create your documents in a simple way, being able to export your texts in PDF or even in Word, so that other users can access them without compatibility problems.
Numbers
This alternative to Excel for Apple devices has tools to create your own tables, graphs and other details for reports, projects or class assignments.
iMovie
An application to create movies, with a lot of advanced features.
TED
The TED application brings together thousands of talks from experts and professionals from all sectors, which will undoubtedly allow you to expand your range of knowledge, beyond the content of classes, in search of new motivations and interests.
Quizlets
This app allows you to create and share lists of questions and answers to study.
Duolingo
Duolingo is the language learning app par excellence. With it you will be able to learn any language in a very simple way, starting from the basic vocabulary to advance according to the level you are reaching.
You will find such popular languages ​​as English, French, German, Chinese, Italian, and even less studied ones such as Latin and Esperanto.
Forest
Forest is an ideal app for those students who fear losing their study time in the midst of so many distractions offered by phones and tablets. For this reason, Forest establishes a countdown during which you should not touch your device. If you do, the app will reward you with a collectable bush or tree for your in-app garden, if not, the plant will disappear.
Over time, and the more you achieve your concentration goals, you will build a beautiful garden with exotic and beautiful plants.
procreate
Procreate is an incredibly powerful drawing and painting app for iPad. It offers a host of tools and customization options, making it a great option for creative learners.
Now that you know more about the most recommended iPads for students and the apps with which to get the most out of them, we invite you to continue investigating all the possibilities that an Apple device can offer you in terms of performance, security, and productivity.
Frequent Questions
To finish, we want to leave you with some of the most frequently asked questions by users regarding the subject of iPads for students:
What iPad is recommended for studying?
Clearly, the newer iPads are the most suitable for studying, as they have a better screen and processor. However, any iPad is good for studying, as long as we have the necessary apps
What discount does Apple give you for being a student?
If you are a student, Apple offers you a discount of up to 8% on the purchase of any iPad, for the purchase of a Mac, the discount amounts to 10%. In addition, students have other benefits such as the possibility of financing the purchase in instalments.
What is the best iPad for typing?
The best iPad for writing is the 12.9-inch iPad Pro, as it has a retina display with 5 million pixels and the Apple Pencil that allows us to write on the screen with great precision.
That is, if we don't want to turn the iPad into a laptop with the addition of Apple's keyboard, or a compatible Bluetooth option.
What iPad to buy for university 2022?
We definitely recommend choosing an iPad based on your needs as a student: if you are not very demanding, the iPad 2021 will be the best value for money option; if they require more power, we could opt for the iPad Air or the Pro of the year 2020.