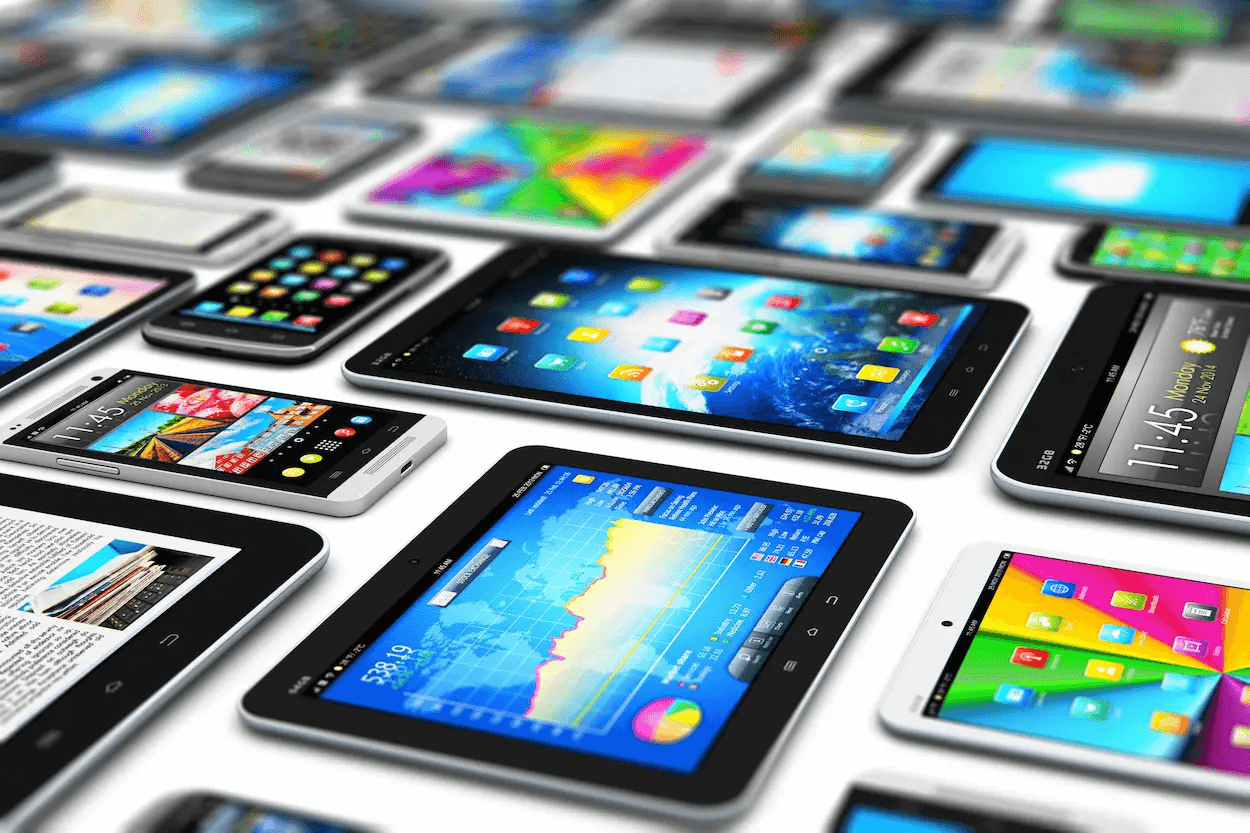 October 21, 2022

tech combact

0
When we decide to buy a Tablet, our needs are more than defined: we want a versatile device to work, watch movies, browse, play games or even participate in conferences via Zoom or WhatsApp.
Now, if we already have a computer and a Smartphone, we think very well about investing a fortune in a Tablet, to which we will give a secondary use.
For this reason, we have taken the trouble to make a comparison with the best quality-price tablets on the market that you can buy in 2022.
Comparative tablets value for money in 2022
At Techcombact we take into account both the most prestigious brands and the lesser-known but surprising ones with terminals that exceed expectations. We have been left with 7 tablets, and of them, we present our top 3:
Top 7 best quality-price tablets
Without further ado, we turn to a small review of our comparison of tablets with the best value for money at the moment:
Samsung Galaxy Tab A7: The best value for money Samsung tablet
iPad 2019 ($341): The best 10-inch tablet for the price
YOTOPT G12 ($99): The cheapest tablet
Huawei MediaPad M5 Lite ($229): The best mid-range tablet
Lenovo M10 FHD Plus ($199): The best value for money Lenovo tablet
JUSYEA J5 ($139): The cheapest tablet for office use
CHUWI Hi10 X ($269): The best value-for-money Windows 10 tablet
1. The best value for money Samsung tablet
Samsung Galaxy Tab A7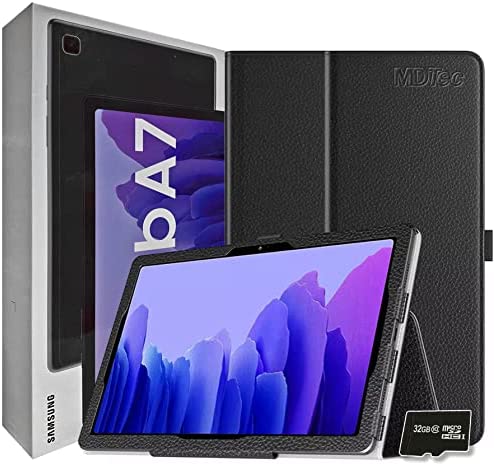 Features
Brand: Samsung
Series: Galaxy Tab A7
Memory Storage Capacity: 64 GB
Screen Size: 10.4 Inches
Operating System: Android 10
We start with the Samsung Tab A7 model. An ideal device if you are looking for a Tablet to view content, navigate or for office uses.
Its Snapdragon 662 processor in conjunction with 3 GB RAM allows efficient use of its resources. It comes with Android version 9, for better performance.
The screen has a resolution of 2000 x 1200 Full HD pixels and a size of 10.4", without a doubt a success for those who prefer loose screens. The 7,040 mAh battery offers excellent autonomy, and also has fast charging.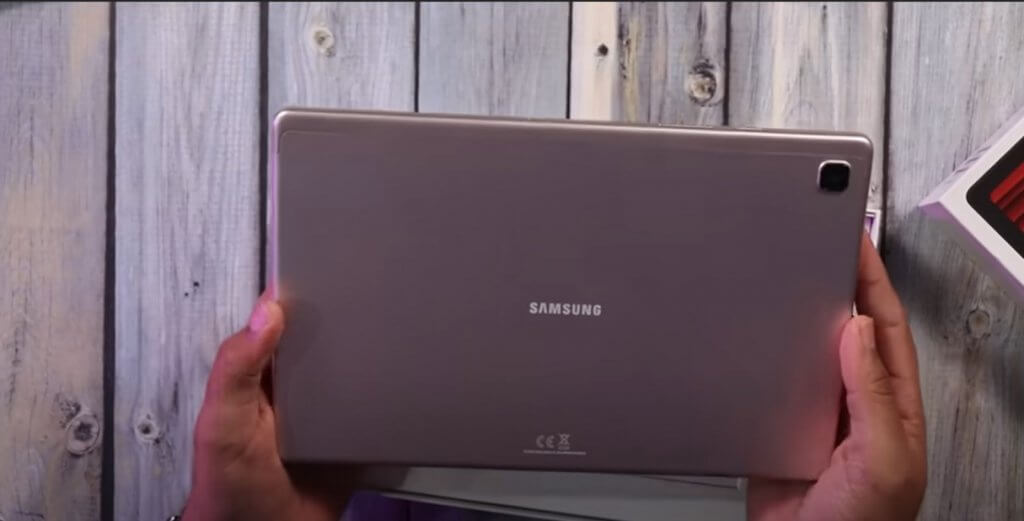 The image quality is very good.
Stereo speakers with Dolby Atmos deliver powerful, immersive sound.
Qualcomm's octa-core processor is very good for the price.
The battery offers up to 10 hours of autonomy.
Considered by many ones of the best tablets 2023.
It incorporates USB type C, Bluetooth 5.0 connectivity and Wi-Fi 5GHz.
Storage can be improved.
It comes with the Samsung One UI customization layer, which is not liked by all users.
2. The best 10-inch tablet for the price
iPad 2019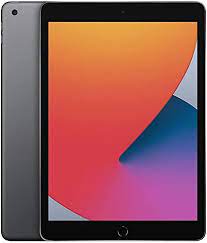 Features
Brand: Apple
Model Name: iPad mini
Memory Storage Capacity: 256 GB
Screen Size: 9.7 Inches
Display Resolution Maximum: 100 Pixels
We could not leave out of a top 3 a tablet that stands out for being high-end, but at the same time being in a fairly competitive price range.
The 8th Generation iPad is the ideal option when it comes to buying a Tablet for demanding users who need maximum efficiency for their study or work.
Its 10.2" screen with Liquid Retina offers a sharp image and great resistance. The version we value is 32 GB, but it is easily scalable to 128 GB.
We have no doubt that the combination of the A12 Bionic Chip, with the iPadOS 14 operating system perfectly meets the demands in terms of performance and user experience, so it is not surprising that it is always positioned among the first places in the ranking of tablets. 10 inches.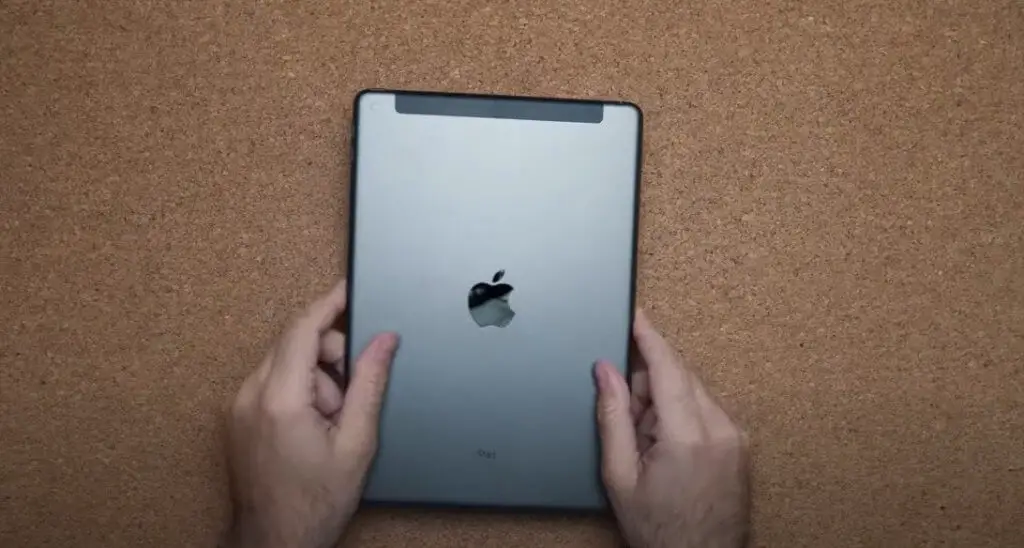 Stereo speakers that provide excellent sound quality.
Includes Touch ID.
Compatible with Smart Keyboard and Apple Pencil (1st Generation).
Autonomy of 10 hours browsing or playing videos.
Record videos at 1080p HD.
Without a doubt one of the best tablets on the market.
The 5 MP and 1.2 MPx cameras serve their purpose but leave a lot to be desired.
32 GB of storage is very little, considering that about 10 GB is occupied by the Operating System.
The iOS Operating System is not intuitive at all, so if you have not handled an Apple device before, or it is for an older person, it is not so recommended.
You may also like: best operating system for tablets
3. The cheapest tablet
YOTOPT G12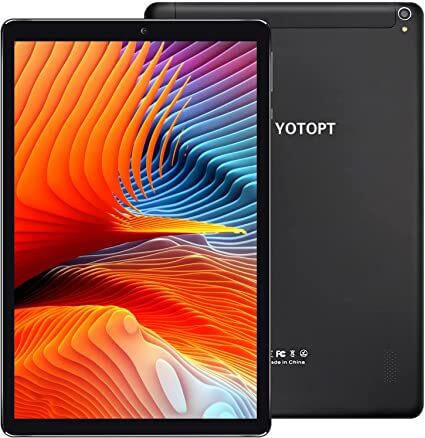 Features
Brand: HUAYIJIE
Color: XM
Compatible Devices: Tablets
Form Factor: Case
Material: Leather, Polycarbonate
Of course, when we talk about value for money, we always have to attend to the needs of buyers who cannot afford to invest too much, such as students, or who are looking for a cheap alternative for their children or parents.
Hence, we contemplate this option as the cheapest you will find, and that has been very well accepted by users, especially for its fluidity and the quality of the image it offers, thanks to its 10.1 "screen with Full resolution HDRetina.
The MediaTek processor in conjunction with the 4 GB of RAM and the Android 9 Operating System allows efficient operation while saving energy. This is the fundamental key for a screen of such size to achieve more than 8 hours of autonomy with a 5,700 mAh battery.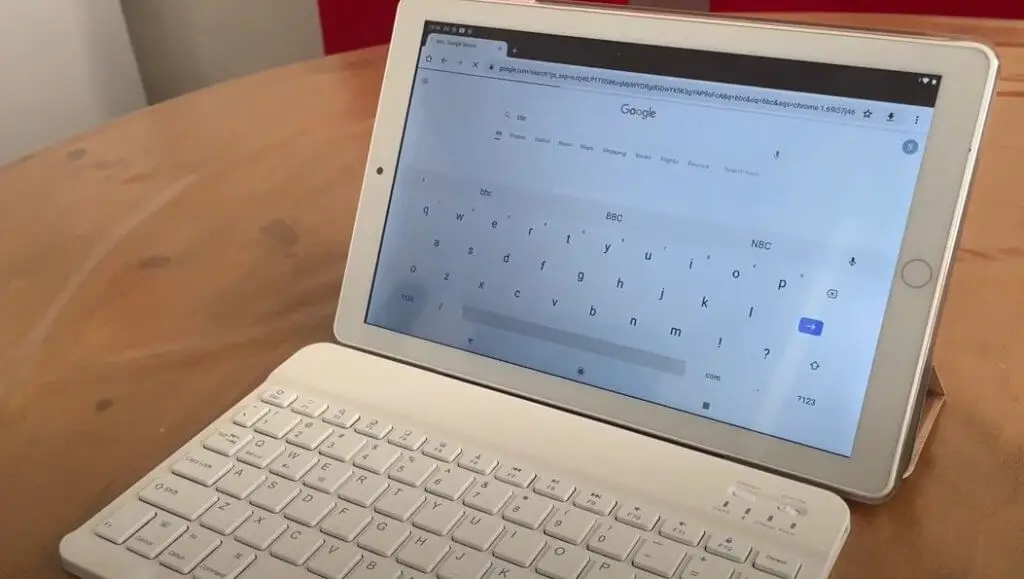 It has a Dual SIM slot.
Long duration battery.
Support SD card up to 128GB.
Light and portable, with a good finish.
The speakers leave a lot to be desired in terms of sound quality.
The termination is plastic, less efficient than aluminium to dissipate heat.
4. The best mid-range tablet
Huawei MediaPad M5 Lite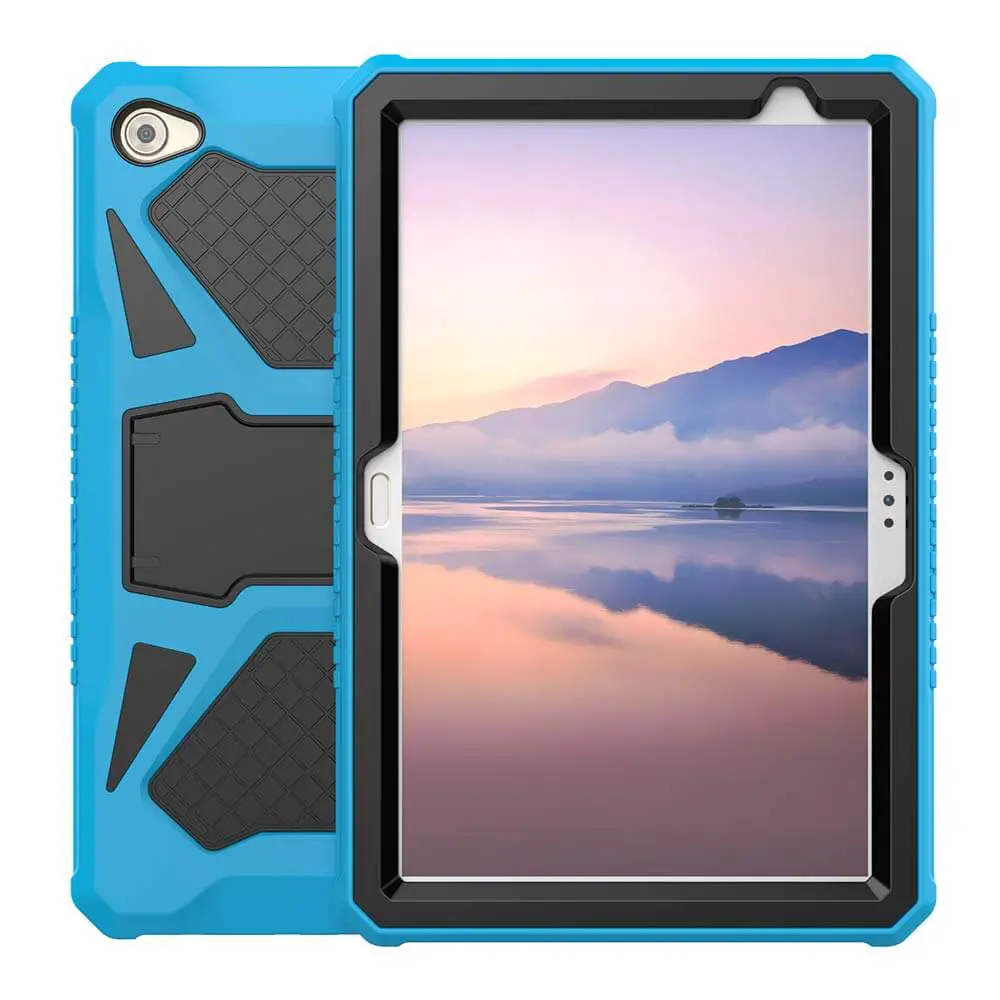 Features
Brand: HUAWEI
Series: MediaPad
Memory Storage Capacity: 32 GB
Screen Size: 10.1 Inches
Display Resolution Maximum: 1920 x 1200
Huawei's M5 Lite tablet surprises because, for $50 more than the MediaPad T5, it replaces the almost obsolete micro USB port with USB type C, and incorporates a Fingerprint Sensor and 5G Wi-Fi.
It has a powerful eight-core Kirin processor and is well-matched with 4 GB RAM. And the battery is left over, with 7,500 mAh for a 10-inch screen.
The finish is aluminium, and it has Harman Kardon-certified speakers, which provide the best quality sound.
The Full HD touch screen with 1920 x 1200 pixels provides brilliant colours and sharp images with excellent pixel density per inch.
In addition, it includes Eye Care technology, to prevent visual fatigue. This last detail is a great success, especially for people looking for an ideal Tablet to read eBooks for long hours .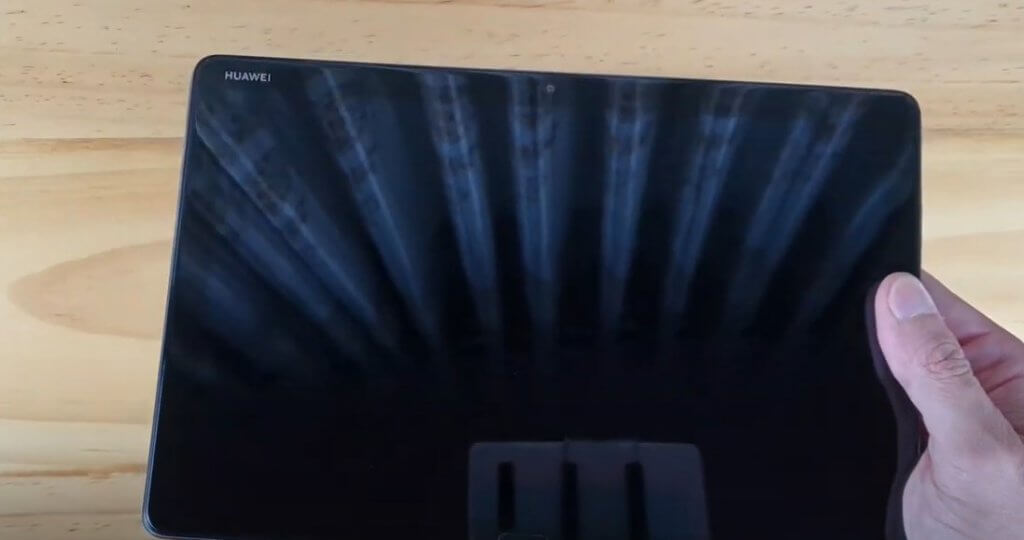 Enough storage for apps, and expandable up to 256 GB.
Excellent image and sound quality.
Battery with great autonomy.
Includes fingerprint sensor and USB-C.
8 MPx cameras are fair enough.
Android 8.0 will not be updated, given Huawei's inconvenience with the United States.
You may also like: Best Lenovo Tablets
5. The best value for money Lenovo tablet
Lenovo M10 FHD Plus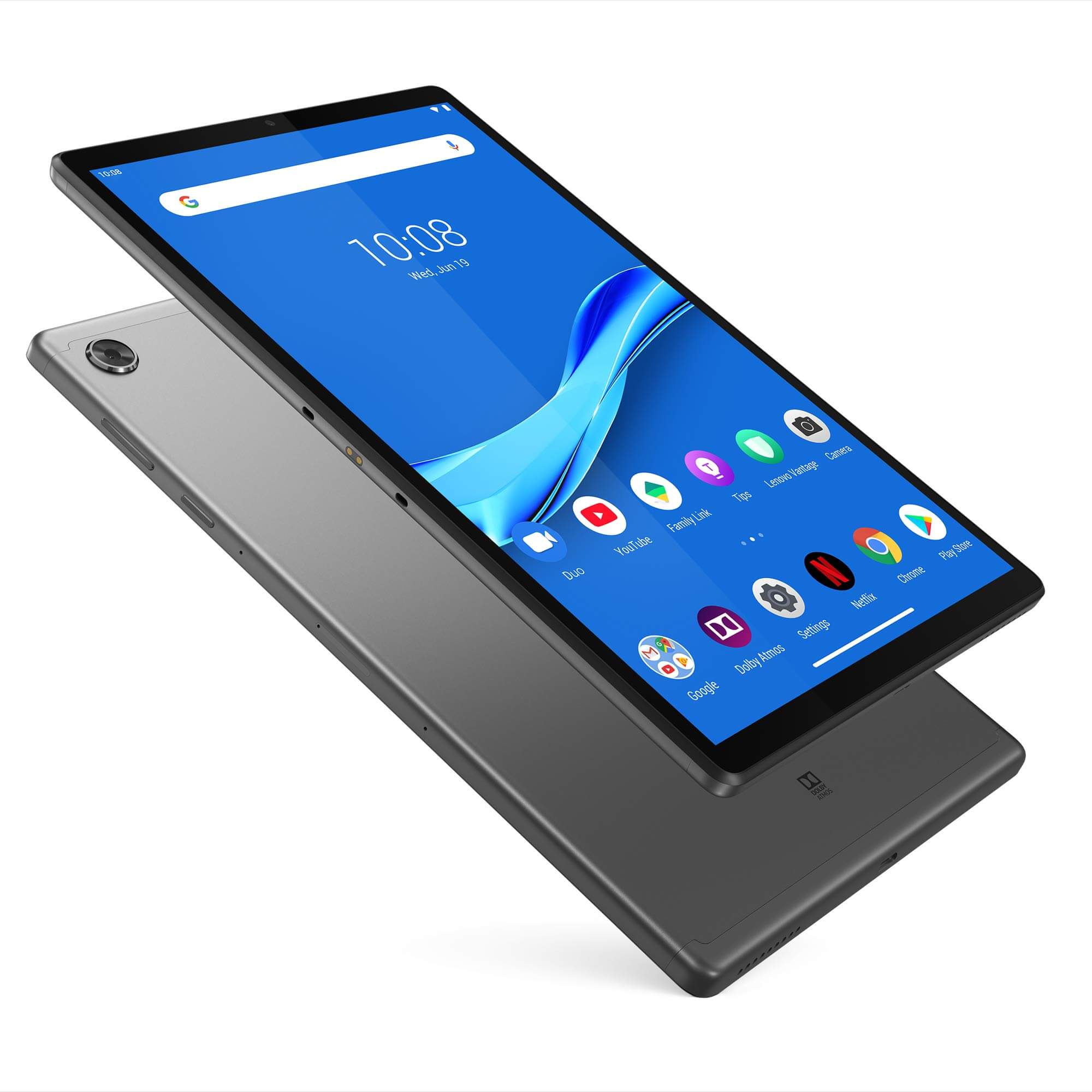 Features
Brand: Lenovo
Series: ZA5T0263US
Memory Storage Capacity: 32 GB
Screen Size: 10.3 Inches
Display Resolution Maximum: 1920 x 1200 Pixels
The Lenovo M10 FHD + Tablet is another excellent option in terms of value for money, especially for its considerable autonomy, given by the 7,000 mAh battery: which makes it an ideal companion for weekend trips .
But this is not the only thing that makes this tablet so successful: its TDDI Full HD resolution offers excellent image quality. The eight-core Helio P22T processor, which is one of the most used in the Android mid-range, together with the 4 GB RAM, guarantees smooth operation in multitasking.
The finish is made of aluminium, a material as we have mentioned, ideal for dissipating the heat generated by the operation of the Tablet, and that helps the components to be preserved for longer.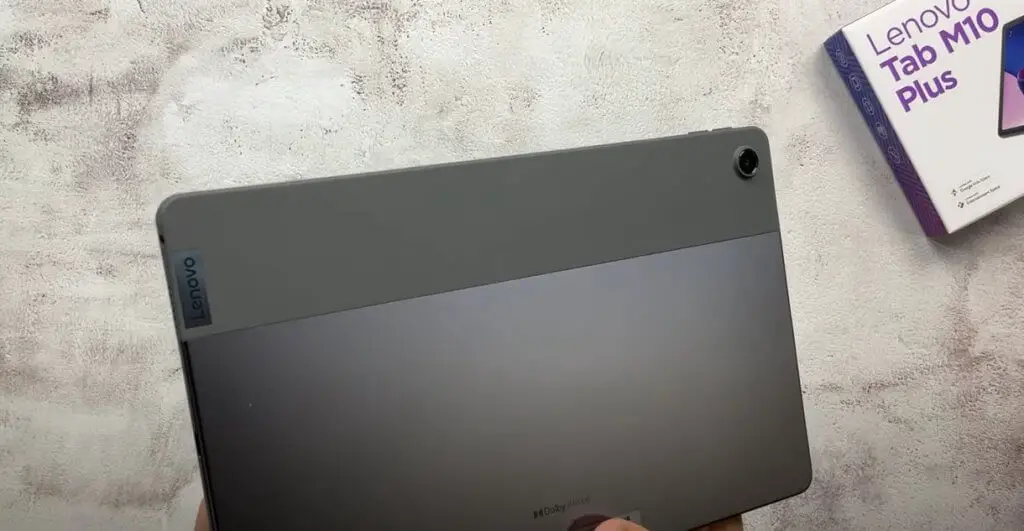 Battery with excellent autonomy.
Very complete hardware compared to the competition.
Light and slim tablet.
The rear camera has 13 MPx and the front with 8 MPx.
It only has 2 speakers, when other models at similar prices come with 4.
It does not have a fingerprint reader.
6. The cheapest tablet for office use
JUSYEA J5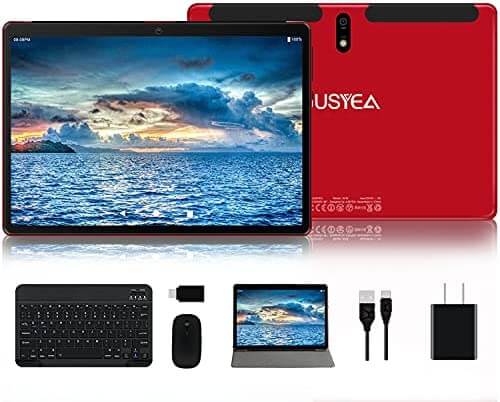 Features
Brand: JUSYEA
Series: J5-W
Memory Storage Capacity: 4 GB
Screen Size: 10.1 Inches
Display Resolution Maximum: 1280 x 800 Pixels
Jusyea J5 is a Chinese tablet, but don't rush out yet! Despite the bad reputation of cheap Chinese-made tablets, this is a reliable option in comparison, especially due to the many positive reviews it has received from users.
Its most positive aspects are its good software performance and autonomy, these, combined with a large number of included accessories, make it an excellent option for average office use.
The Android operating system does not have any type of bloatware, which allows a clean experience (remember that many Chinese manufacturers fill the Android interface with their own filler apps that do not perform any function and greatly hinder interaction with the device)
Now, always remember that it is a tablet for less than $150, and it would not be fair for you to expect optimal performance for demanding apps or next-generation video games: Instead, you will have very good results with browsers, Spotify, Netflix and other multimedia.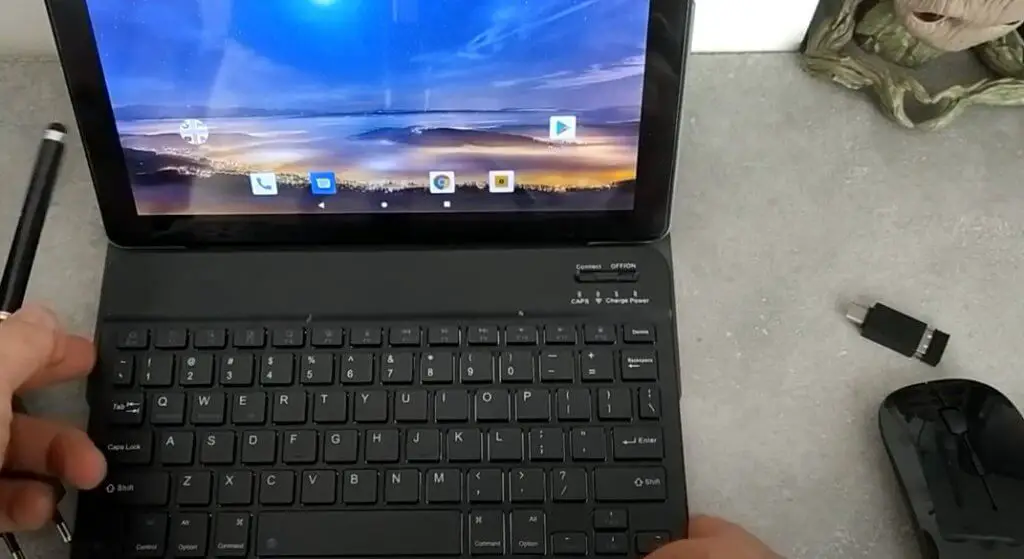 Support up to 8 hours of continuous video playback.
Includes many accessories.
The Android system is free from bloatware.
The software runs average apps smoothly.
The cameras (8 MPx and 5 MPx) have nothing to offer.
It only has Wi-Fi 2.4 GHz.
The design is identical to other Chinese-made tablets.
You may also like: Best Large Tablet
7. The best value-for-money Windows 10 tablet
CHUWI Hi10 X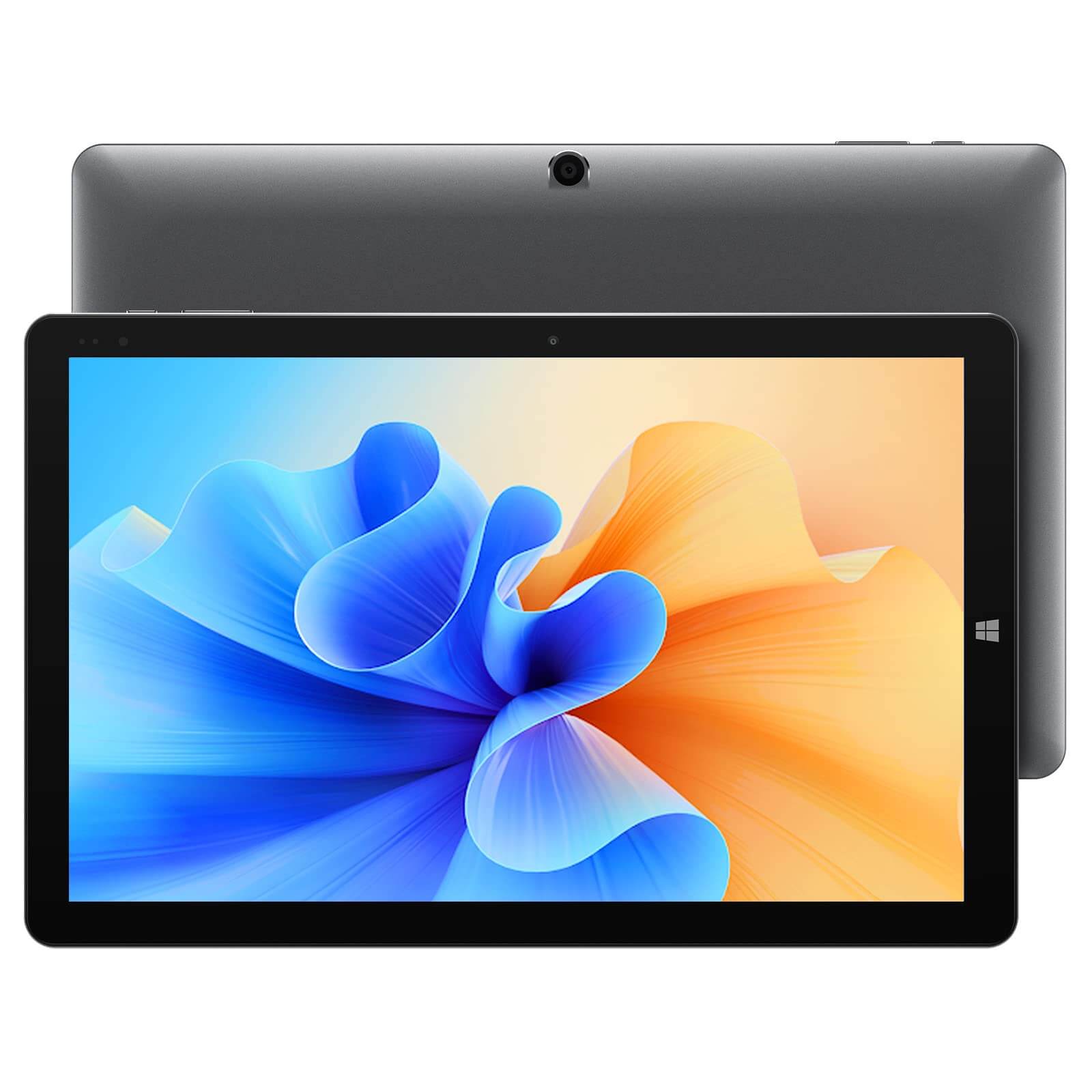 Features
Brand: CHUWI
Series: Hi10 X with Keyboard and Pen
Memory Storage Capacity: 128 GB
Screen Size: 10.1 Inches
Display Resolution Maximum: 1920 x 1200
And for Windows users, we wanted to leave one of the most recommended options for office use, especially for those who feel more comfortable with the interface offered by the Windows 10 system.
Instead of a Chromebook or a Surface, high-end offerings of around $800 or more, we bring you an option that does not reach $300 and has excellent features.
At first glance, the Chuwi Hi 10 X is lightweight and looks great, due to its unibody chassis made of aluminium alloy .
The 2.4 GHz quad-core Intel Gemini processor ensures smooth operation when combined with 6 GB of RAM.
It comes with 128 GB of internal storage, expandable up to 128 GB more via microSD.
The laminated screen is made with IPS capacitive touch technology, which provides a wide and bright colour palette.
Of course, do not demand perfect performance in very heavy applications or that require large resources, because for that price it is very difficult to demand more than what it offers.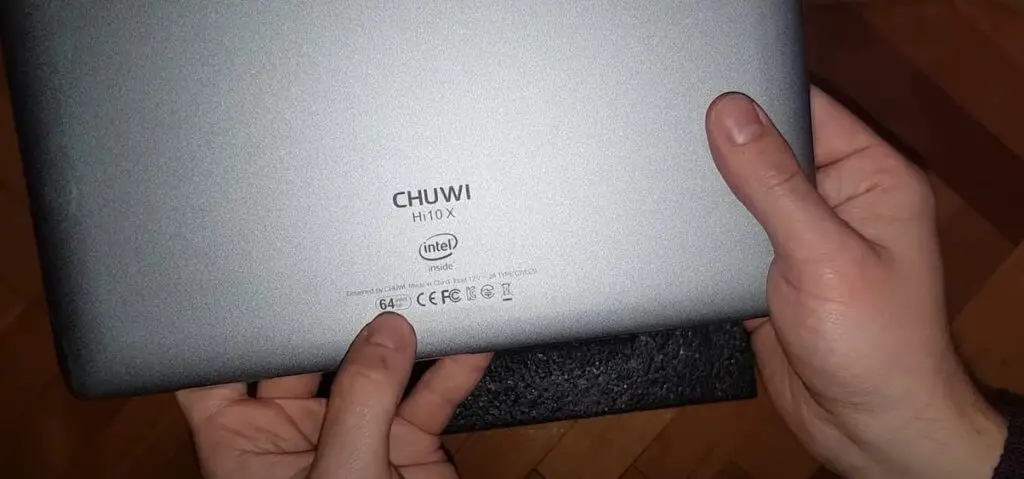 It has two USB type C ports, and a Micro HD port.
Includes a keyboard with 2 USB 2.0 ports and a pen.
Wi-Fi 2.5GHz and 5GHz
Battery consumption is low, and it provides 8 hours of autonomy.
The cameras, 5MPx and 2MPx are quite basic.
The processor is modern but quite basic.
Mini Buying Guide: How to choose the best quality-price tablet?
Once we have decided to buy a new Tablet, it is always better to have an approximate budget. And while you may find offers below $90, we recommend you be careful, because at that price you may find some other option that is fairly worth it, but its durability and performance will be in line with its price.
According to most of the sources that we have consulted, in addition to our own experience testing different terminals of all ranges, we believe that you will find very good Tablets in terms of value for money, in a range that goes from $150 to $300.
But, as we always tell you, the offer is so wide that you may come across unexpected gems like the one in our third place, the YOTOPT G12, which barely costs $99 without its accessories.
So, how to detect if a Tablet offers good features for its price? Well, taking into account its characteristics: if for its price they are above the corresponding range, you have come across a great offer.
Here are some more details so you know what to look for in a good value tablet:
Screen and Size: A good screen for everyday use has ideal size, and this is between 10 and 12 inches. A smaller size is less versatile, and a larger size is impossible to carry anywhere except in a backpack.
Type of Panel and Resolution: On the other hand, the material with which the panel is built is also important: you will find OLED screens in the high range of Tablets, while in the cheapest options you should opt for the IPS LCD option, which offers good sharpness and brightness. Of course, accompanied by Full HD resolution onwards.
Hardware: When we talk about hardware, we will refer above all to the processor: MediaTek processors are the most common in the low range. Although there are processors of the said brand such as the mid-range MT8163, which are the ones used by the Asus ZenPad. In the mid-range, the Qualcomm Snapdragon 625 and 630 are commonly found. Already in the high range, you will find the Snapdragon 710 and 845, the Nvidia Tegra processors and the Intel Atom X and Intel Core M.
RAM memory : RAM is fundamentally necessary to optimize tasks and achieve multitasking with good performance: in the mid-range you will find Tablets with RAM between 2 GB and 3 GB , and we will always recommend the latter option. Already in the mid-high and high range, there are devices with a RAM of 6 GB and 8 GB .
Operating System : Regarding the operating system, we will see Android Tablets, Windows, iOS and Chrome. The choice of one or the other is based more on individual taste: Consider devices that have Android 9 and 10 (although in the case of Huawei, at the moment they cannot update from Android 8). iOS tablets are the well-known iPad , with their own hardware that guarantees better performance in conjunction with their operating system. And the tablets with the Windows or Chrome system are more like 2 in 1 , a hybrid between a tablet and a laptop.
Storage : The ROM or Internal Storage becomes relevant when we need to store offline content, such as documents, movies, series, etc. Since most Tablets are designed for online use, the ideal is to have a minimum space of 32 GB , which will be enough to install applications (unless the use you intend to use is to play video games). You could also consider purchasing a microSD , always keeping in mind how much the tablet allows you to expand your storage.
Design and Finish : It is always convenient to look at the material and finish of the Tablet. Well, almost always the cheapest options have plastic casings that, although they can be resistant, are not very good at dissipating heat. Aluminum casings are the best and are already used in the mid-range .
Battery : The battery is essential for the autonomy provided by the Tablet, and this will depend on the hardware and the size of the screen. If you have a slow processor and 1 GB or 2 GB RAM, the Tablet will consume more resources , and therefore energy. As for the screen, it is always recommended that in dimensions of 10" and above, the 5,000 mAh battery is exceeded .
Frequent questions:
To conclude, we wanted to gather a series of questions that many users ask themselves regarding the topic that concerns us today. If you have doubts regarding the best tablet in relation to its quality price, stay until the end and discover if your question is among those that we have collected!
What cheap and good Tablet do you recommend?
The best option we have found is undoubtedly the third place in our top: the YOTOPT G12, which we describe later. But if you want to see it in action, we recommend this product review on YouTube:
What is the best value for a money tablet with a keyboard?
It is a trend for most Chinese manufacturers to offer tablet offers that include a keyboard and other accessories that make many users think of these devices as a substitute for their laptops.
But the truth is that, if what you are looking for is a tablet for that purpose, you will have to invest a little more than the 140 $ that the JUSYEA J5 costs that we have proposed: Don't get us wrong, this is a good offer in terms of quality-price, but more oriented to the less intensive use of primary or secondary students.
Instead, you should opt more for models like the CHUWI Hi 10, which is above 200 $, because both its hardware and its construction are more solid, and of course, it includes a very well-made keyboard.
Where to buy tablets at the best price?
If to make your decision, you need to compare tablet prices, you can always find tablets at the best price on Amazon and Aliexpress. Clearly, the most conservative users prefer to go to the pages of the manufacturers themselves, such as those of Samsung, Lenovo, etc.
However, it is often difficult to find a better quality-price ratio in them, since they stop promoting models from previous years (which are the ones that usually have that characteristic), even though they still manufacture them.
What is the best quality-price tablet for less than 200 $?
You can always find a tablet at a good price, in all price ranges. But there is something simply seductive about being able to buy a tablet with good quality and moderate power, for less than 200 $.
Our first recommendation is clearly the Samsung Galaxy Tab A7 tablet, which is number one in the comparison and the undisputed winner.
But hey, if you want other alternatives, we would continue to the Galaxy Tab A of 2019, with a price of only 165 $ ( 8 "HD, Qualcomm Snapdragon 429, 2 GB RAM, 32 GB storage, upgradable Android ).
Then the Lenovo M10 Plus, for 180 $ ( 10.3″ Full HD, MediaTek Helio P22T, 4 GB RAM, 64 GB storage, Android 9 ) and the Fire HD 8 tablet ( 8″ HD, Quad-core, 2 GB RAM, 32 GB storage ), for only 100 $ (in its version with ads.)
What is the best value for money for Samsung tablets?
Finding a Samsung tablet at the best price is not very complicated. For a few years, the South Korean manufacturer has expanded its reach in the market thanks to the inclusion of entry-level models: very affordable, and yet they more than fulfil the functionalities for which they are designed.
Thus, we have no doubt that we can recommend your A7 tablet. However, within the category of cheap Samsung tablets, we could not fail to mention the Samsung Galaxy Tab S6 Lite, which for a price of 368 $ offers a 10.4-inch Full HD screen, 4 GB of RAM, 64 GB of storage internal and the S-pen: an ideal complement for digital artists.
If it has caught your attention, here we leave you the link to the Samsung Galaxy Tab S6 Lite.
What is the best quality-price top-of-the-range tablet?
The term Top of the Range has never been synonymous with cheap: However, the good thing about the term value for money is that a device does not necessarily have to be cheap. But to be cheaper than the rest of the competition, for the specifications it has.
Thus, if we had to choose a tablet in value for money, but that is mid-high or high range. We would have two options:
The Lenovo Tab P11 Pro, which is currently priced at 400 $ ( 11.5″ 2K, Qualcomm Snapdragon 730G octa-core, 6 GB RAM, 128 GB storage, Android 10 ) or the Huawei Matepad 10.4, which costs only 225 $ ( 10.4″ Full HD, 4 GB RAM, 64 GB internal memory. EMUI 10.0, Kirin 820, 4 Harman Kardon sound speakers. )
What is the best value for money tablet for…
Many people wonder what is the recommended tablet for certain tasks or professional profiles. However, the truth is that each user must judge for himself which is the best tablet on the market based on his needs: something that is not easy, but on which we can advise you without any problem.
Thus, if you are looking for a good quality-price tablet for the following, our recommendations would be:
Students: The best value for money tablet for students should have good connectivity to allow you to browse the internet and connect to cloud resources. It should also have sufficient screen quality to read and write, as well as watch videos and run basic applications for any student. In that sense, we advise you to look at the Huawei MediaPad M5 Lite, or its higher-end sister, the Huawei Matepad T10s, priced at 180 $ ( 10.1″ Full HD, Kirin 710A, 2 GB RAM, 32 GB storage, 4 stereo speakers ).
Children: In our opinion, the best value for money tablet for children, which will facilitate them from watching movies to playing with basic apps and using their accessories for school can be the YOTOPT G12, or the TOSCiDO M863, with a price of 135 $ ( 10″ HD, SAC9863 Octa-core, 4 GB RAM, 64 GB storage, Dual SIM, Android 10, keyboard, mouse and capacitive pen ).
Work: The best value for money tablet for work, which lets you use office apps, check email and also perform all kinds of tasks quite smoothly, is possibly the CHUWI Hi10, which we present to you above. And if you have a bigger budget, you can opt for a CHUWI UBook X, which although it costs around 400 $, is definitely a serious contender for the Surface Pro ( 12″ 2K, Intel Gemini Lake N4120 64 bits, 8 GB RAM, 256 GB SSD, Windows 10 ).
What is the best quality-price tablet?
The screen offers a high level of brightness, and although the resolution in terms of pixels per inch falls somewhat short, at 224 dpi: it provides very good contrast, colour gamut and excellent tactile feedback.
Its four speakers provide spectacular sound, which together with the image quality provide an ideal experience for cinemas, series and all kinds of multimedia content, including streaming games.
As you can see, it meets (and in some cases exceeds) expectations for a Tablet in its price range, so it is unquestionably crowned the best value for money Tablet in 2022.
Now we have reached the end. We hope that you have been able to find among our recommendations which tablet to buy for a quality price. But if not, at least we hope that now you are more informed and with better purchase criteria to select the one that suits you best.
Last conclusions
After having reviewed the characteristics of all the products, and having given you a brief introduction to the basic aspects when assessing the price of a Tablet, as well as giving answers to the most frequent doubts regarding this topic, we have to choose…After having reviewed the characteristics of all the products, and having given you a brief introduction to the basic aspects when assessing the price of a Tablet, as well as giving answers to the most frequent doubts regarding this topic, we have to choose…