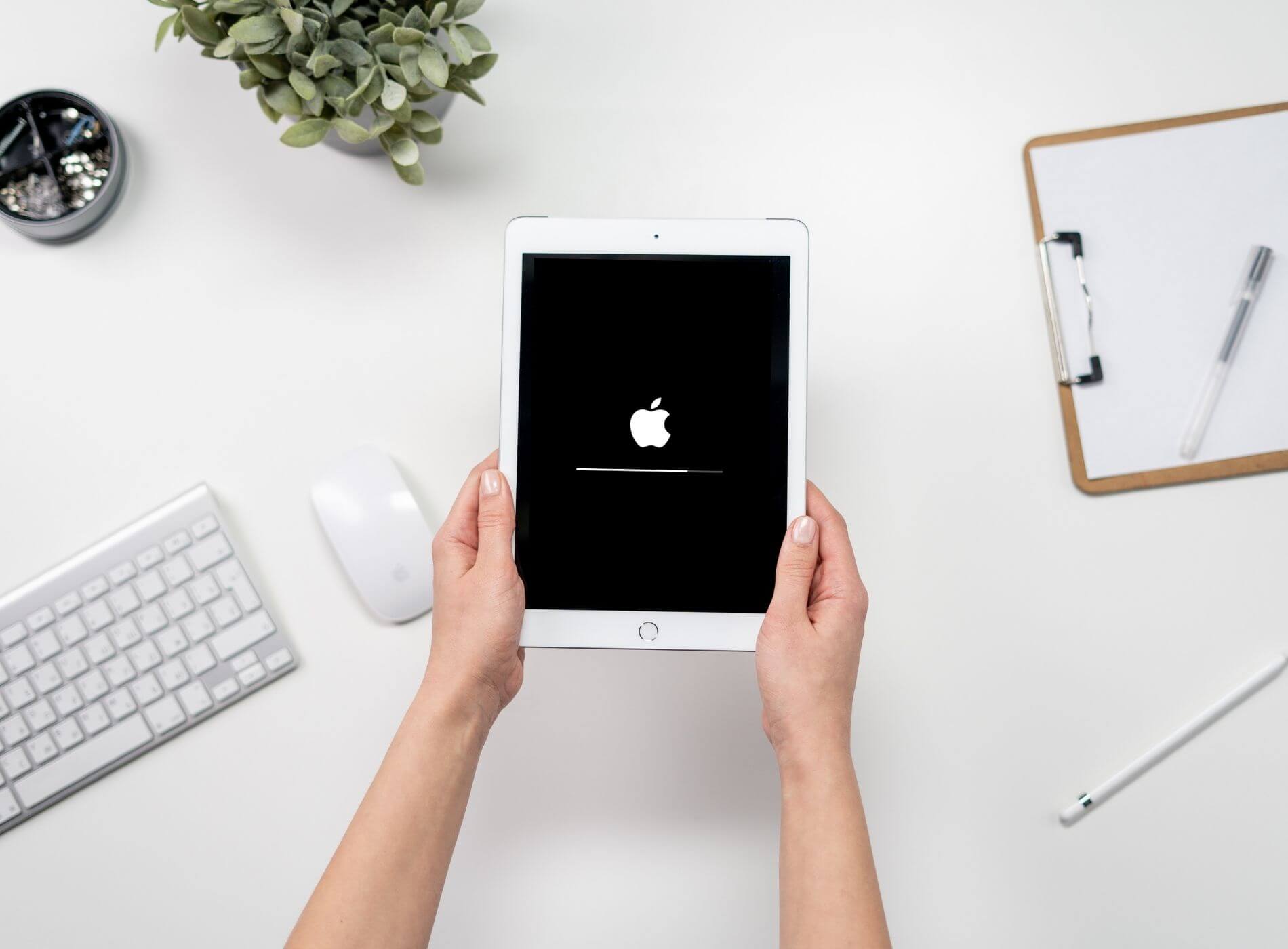 October 21, 2022

tech combact

0
Factory resetting your iPad may be the solution to your problem. Is your device freezing? Apps malfunctioning? Or do you want to pass it on to someone else?
It's time for your iPad to have a new life!
For this we show you the 4 most effective methods to format your iPad. To select the one that suits you best, read to the end. Then make a note about the steps you need to take before beginning this process.
Reset iPad without password
What if you don't have a passcode to reset your iPad? Well, absolutely nothing happens. Since, we are going to show you how to solve this incident. As you know the Apple passcode is a code that is used to unlock the device. On devices with Touch ID, this can be replaced with a fingerprint.
If you can't remember your passcode or have entered a wrong passcode more than the allowed number of times, you'll need to hard reset your iPad . First, connect it to a computer and hold down the power button at the same time as the home button (if your device has a home button).
Another alternative you have is to press and hold the power button plus any volume button. This tip works if your device doesn't have a home button. You must press the appropriate button combination until you see the recovery mode screen.
Next, from your Mac, locate the connected device. Click restore and wait for the process to finish. Then set up your device and proceed to factory reset without passcode.
How to format your iPad with iTunes?
Another effective method to start fresh with your iPad is with iTunes . To do this, you must first boot into this software. Also make sure you have a USB cable to connect the iPad to your computer. Also check that you have the latest version of iTunes.
Then enter the device's passcode. The next thing will be that you touch the icon of your iPad in iTunes and then press the tab: ‹Summary›. Finally, press the button: ‹Restore iPad›, and voila, goal accomplished.
This is how to reset an iPad without iTunes
If none of the previous solutions fit your needs or conditions, do not give up. We still have other alternatives for you. Contrary to what you are thinking, restoring your iPad without iTunes is not that difficult. Try any of these 3 methods and let us know the results.
Method 1: Direct Factory Reset
If you know your passcode, you can use factory settings to restore iPad. This is the most direct and simple way. In this way you only need to perform the following actions:
Go to ‹Settings› and tap on ‹General›.
Click ‹Erase All› Content and Settings.
You will see two options: ‹Back up then delete› and ‹Delete now›.
Make your decision and click ‹Delete› to confirm.
It's almost ready! You can see the Apple logo, and your iPad is being restored.
When setting up your iPad you will see three options. Choose ‹Set up as a new iPhone› and your device will be restored to its original mode.
Method 2: Through a third party tool
There are several softwares that allow you to restore iPad without using iTunes. One of the tools with positive reviews is Tenorshare . Although there are many more. Undoubtedly, each one has its peculiarities. However, we share the generalities for its use.
Before you begin, note that this method does not require you to sign in to your iCloud, or your Apple ID, or passcode . We tell you if this was one of your concerns.
However, you need to download your device's firmware if this is the option you use to format your iPad. Shall we start?
Download the third-party software of your choice
Start it on your computer
Connect your iPad
Click on the ‹Factory reset›, ‹erase device› or the option that tells you that this is the button to restore your iPad.
Download the firmware for your iOS device signed by Apple
Upon successful firmware download, the software will start to reset your device.
Method 3: Restore your iPad with iCloud
This is another method that many prefer. We explain it to you step by step so that you reach the end successfully.
Go to ‹Settings› and locate iCloud
Select ‹Manage storage› and locate the backups
Find your iPad in your list of backed up devices. If you don't see it, it means you need to make a backup before you can restore it.
Check the time of your last backup
If your backup time meets your expectations, it's time to start the restore.
Under ‹General settings›, ‹Reset›, ‹Erase all content and settings›.
Remember that this option allows you to keep your valuable information safe and off your iPad.
How to restart iPad with buttons only?
If you want a less radical solution, better use Soft Reset iPad. This is used to fix unwanted device behavior. This is a basic reset process. It does not hinder any of the functions of your iPad.
This method allows you to keep your data and settings . To do this, first, press and hold the power button until you see a slider appear at the top of the screen. On older models this appears on the side of the screen.
Once the power off slider appears, swipe right to reboot. With your iPad turned off, press and hold the power button and wait for the Apple logo to appear on the screen. Now you can use your device to its full potential again.
If you've tried a soft reset and it didn't work, try this:
Press and hold the middle button and the top button for 10 seconds
Ignore the shutdown screen until the Apple apple appears
Don't reset your iPad without reading this first
Surely you already know which method suits your current conditions and the objectives you pursue when formatting your iPad. However, we leave you here these tips that will prevent you from tripping over small stones on your way.
First, consider that before erasing the content of the device, you must disable the option find my iPhone . If you back up with iTunes, update it to the latest version first.
Does your Mac run Catalina or later ? Then, you will have to know how to restore iPad to factory settings without iTunes, for this we leave you options before.
As you could read, you have several alternatives to factory reset iPad , select one and take action. Of course, in advance save the information you want to keep in another space.
Frequent Questions
Next, we leave you some of the doubts that you might have regarding this process:
How to reset an iPad without having the Apple ID?
To reset an iPad without having the Apple ID, you just need to connect the iPad to the computer. Then free download iOS Unlocker (3rd party software), and choose to Remove Apple ID mode. After that, iOS Unlocker will start to factory reset your iPad.
How to restore a locked iPad?
To restore a locked iPad, reset it to its factory default settings. For this you can select the Way # 1: Reset your iPad without a password that we teach you in this article.
How to turn off an iPad?
Finally, we show you how to turn off an iPad, the same if you want to turn off an iPad Air as any other model:
1. Press and hold the lock button on the iPad, until a notification appears that says "Slide to power off."
2. Slide the switch within the notification to the right.
3. Simply wait for the iPad screen to turn off.