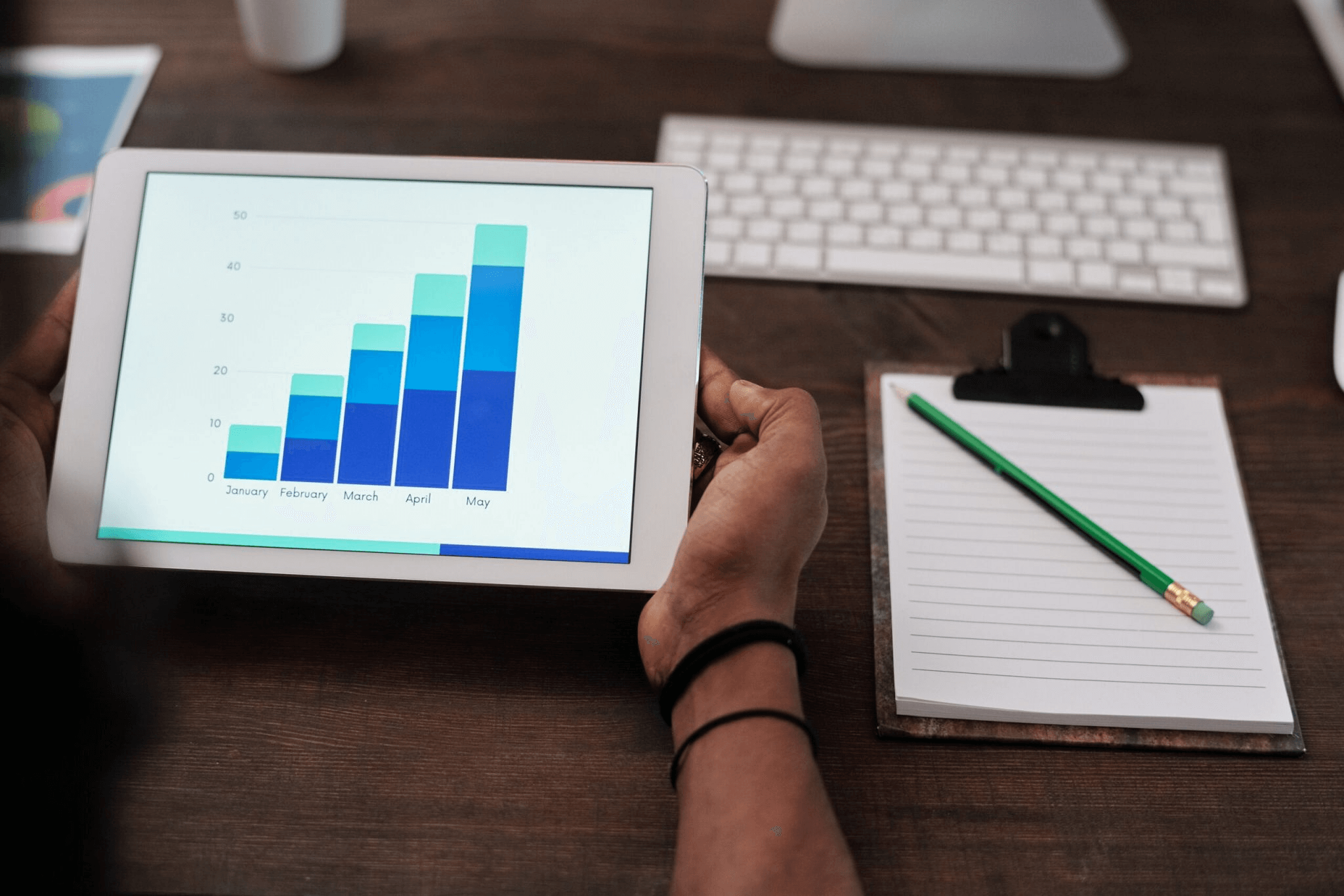 October 21, 2022

tech combact

0
Tablets, which stand out for their portability and versatility, are transforming every day to compete with laptops. Currently, people prefer a tablet instead of a laptop to study and work: they are lighter, cheaper and many models are just as powerful.
Today we suggest you explore this guide in search of the best tablet to work with this year. We have tested and evaluated 5 of the most popular and complete tablets of the moment to tell you which one is the best for working with Excel, or the one that includes more accessories, and even the one that is ideal for hostile working conditions.
Best tablets for work 2022
Huawei MediaPad T5: The best tablet to work with AutoCAD
Samsung Galaxy Tab A7 + Gerutek Drop Case: Best tablet for fieldwork
TOSCiDO Android 10.0: Best tablet to work with Office (Word and Excel)
Facetel Q3: The best budget tablet with accessories to work
Lenovo M10 FHD Plus: Lenovo's best work tablet
When you think of a tablet for work, you will surely want to bet on a powerful device, if possible with a keyboard, with a large but light screen that fits in any of your bags.
You may think that to find a tablet that meets all these conditions, you have to shell out enough money to get an Apple iPad Pro or a Microsoft Surface Pro. But in reality, this is not so.
Today we are going to offer you tablets between 100 and 200 $, which are worthy competitors of the previously mentioned brands, but are worth between 500 and 800 $ less.
1. The best tablet to work with AutoCAD
Huawei MediaPad T5
Features

Brand: HUAWEI
Series: MediaPad
Memory Storage Capacity: 64 GB
Screen Size: 10.1 Inches
Display Resolution Maximum: 1920 x 1200
The MediaPad T5 tablet is one of the best proposals from the Huawei brand: With a 10.1-inch screen in Full HD resolution, it exhibits excellent brightness, contrast, and sharpness. It has two speakers that provide clear and powerful sound.
Inside it is powered by an eight-core HiSilicon Kirin 659 processor, which allows it to smoothly launch medium and high-demand applications, including the reference app for architects AutoCAD. However, 2 GB of RAM seems to us little to carry out multitasking, where occasional lags can appear when moving from one app to another.
However, when we talk about the necessary performance to handle documents, edit photos, navigate, make videoconferences and other usual tasks in the workplace, this tablet offers a more than adequate performance.
The best? Without Google services, you won't have Google Play, YouTube or Netflix bothering you with notifications. Thus, its greatest weakness becomes a point in favor of productivity, and therefore those 140 $ that it costs seem like a real bargain.
If you want to get even more out of it, you can combine the tablet with this keyboard case and stylus in case you prefer to take occasional notes in the traditional way.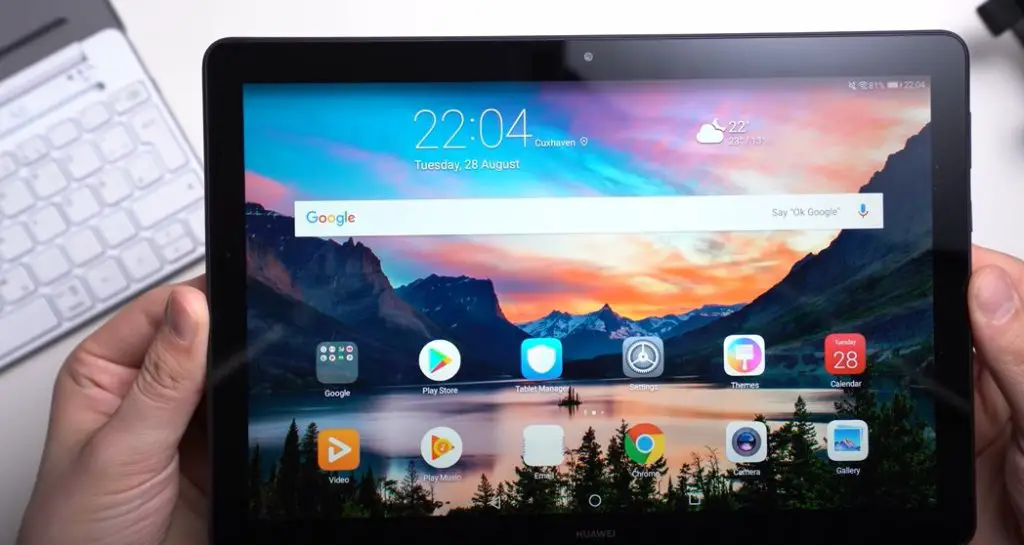 10-inch screen with excellent resolution and quality.
Aluminium finish and sophisticated design.
Enough battery for a day of work and a little more.
Immersive sound speakers.
64 GB of storage and expandable via microSD.
Incorporates Huawei Mobile Services instead of Google Mobile Services.
Poor quality 5 MP and 2 MP cameras.
It does not have a fast charge, so it takes up to 5 hours to charge to 100%.
2. Best tablet for fieldwork
Samsung Galaxy Tab A7 + Gerutek Drop Case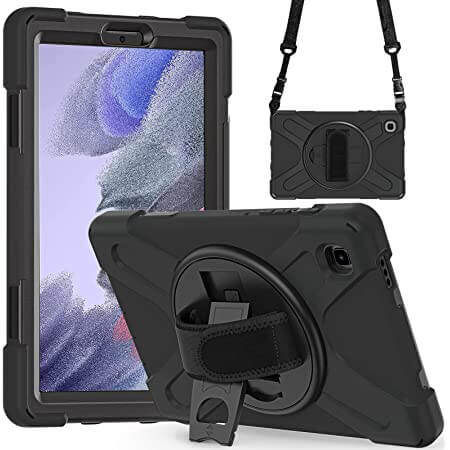 Features
Brand: Gerutek
Color: Colorpink
Compatible Devices: Tablets
Form Factor: Case
Material: Silicone, Polycarbonate
Fieldwork often includes a dusty environment, exposure to accidents such as falls or hits with work tools, and even extreme temperatures. All these are factors that deteriorate any technological device, for which there is a market segment dedicated to their protection.
On this occasion, we propose to combine the power of the Samsung Galaxy Tab A7 tablet, with a rugged anti-fall case with a hand and shoulder strap, and a tempered glass screen protector that will ensure infallible resistance in any topography and weather conditions. worked.
As for the benefits of the tablet as such, we have a 10.4-inch screen in Full HD resolution, whose brightness and contrast resists even natural lighting conditions, although it must be taken into account that the tempered glass adds a lot of reflections.
We also have a Qualcomm Snapdragon 662 octa-core processor, which together with the 3 GB of RAM allows excellent performance with all kinds of activities and applications. In the case of video presentations, the four stereo speakers with Dolby Atmos technology offer powerful and clear sound.
The 7,040 mAh battery allows up to 10 hours of autonomy in various tasks such as navigation, video playback, etc.
Design and stylized aluminium finish.
Performance is more than adequate for the entry range.
High-resolution picture and sound.
32 or 64 GB to store, expandable up to 512 GB via microSD card.
Android version upgradeable.
Sufficient autonomy for the working day.
Includes USB Type-C.
It does not have the S Pen included, unlike the Galaxy Tab S6 Lite.
8 MP and 5 MP cameras are only suitable for basic use.
You may also like: Best Tablet With A Pencil To Buy?
3. Best tablet to work with Office (Word and Excel)
TOSCiDO Android 10.0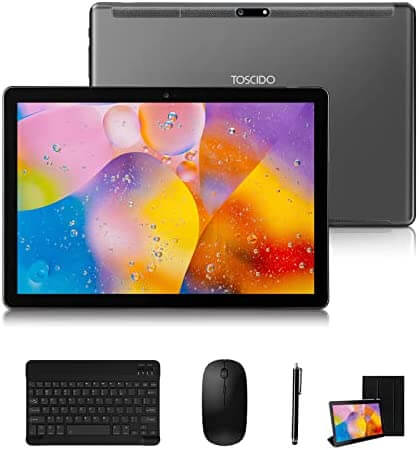 Features
Brand: TOSCiDO
Series: M863
Memory Storage Capacity: 32 GB
Screen Size: 10.1 Inches
Operating System: Android 10
The cheapest Android tablet you'll find in this selection is the TOSCiDO Android 10.0 , which for just over €100 includes a whole series of accessories that are ideal for working with office automation programs such as the Microsoft Office suite.
With its Bluetooth keyboard, cover, mouse and pen, it is a proposal that will seduce more than one. But hey, it is our duty to comment on whether or not it is really worth it: and the most likely answer is yes.
Of course: YES, in case you are looking for a tablet with basic features but suitable for simple work, handling documents, email, ZOOM meetings, sending information and consulting infographics. For this, the 4 GB of RAM in combination with the 64 GB of internal storage will be more than solvent, even when carrying out more than one task.
However, the eight-core MediaTek processor is not so suitable if your idea is to carry out activities that require large resources such as editing photos taken by a camera, or handling documents with a large volume of data.
For all other jobs, this lightweight, 10-inch tablet with LTE connectivity is more than adequate. In addition, it comes with Android 10 and has Google services, in case you need access to Gmail and Google Drive.

It brings all the accessories for office use and the construction is metallic.
The keyboard is Bluetooth.
Includes 4G connectivity through 2 SIM slots.
10-inch screen with HD resolution, suitable for work.
Incorporates USB Type-C.
Comes with Android 10.
The sound from the speakers is loud and clear.
5,000 mAh battery, allows about 8 hours of autonomy.
The mouse requires two AA batteries.
The cameras are very simple, for video calls and little else.
You may also like: Best Tablets For Elementary And Middle School
4. The best budget tablet with accessories to work
Facetel Q3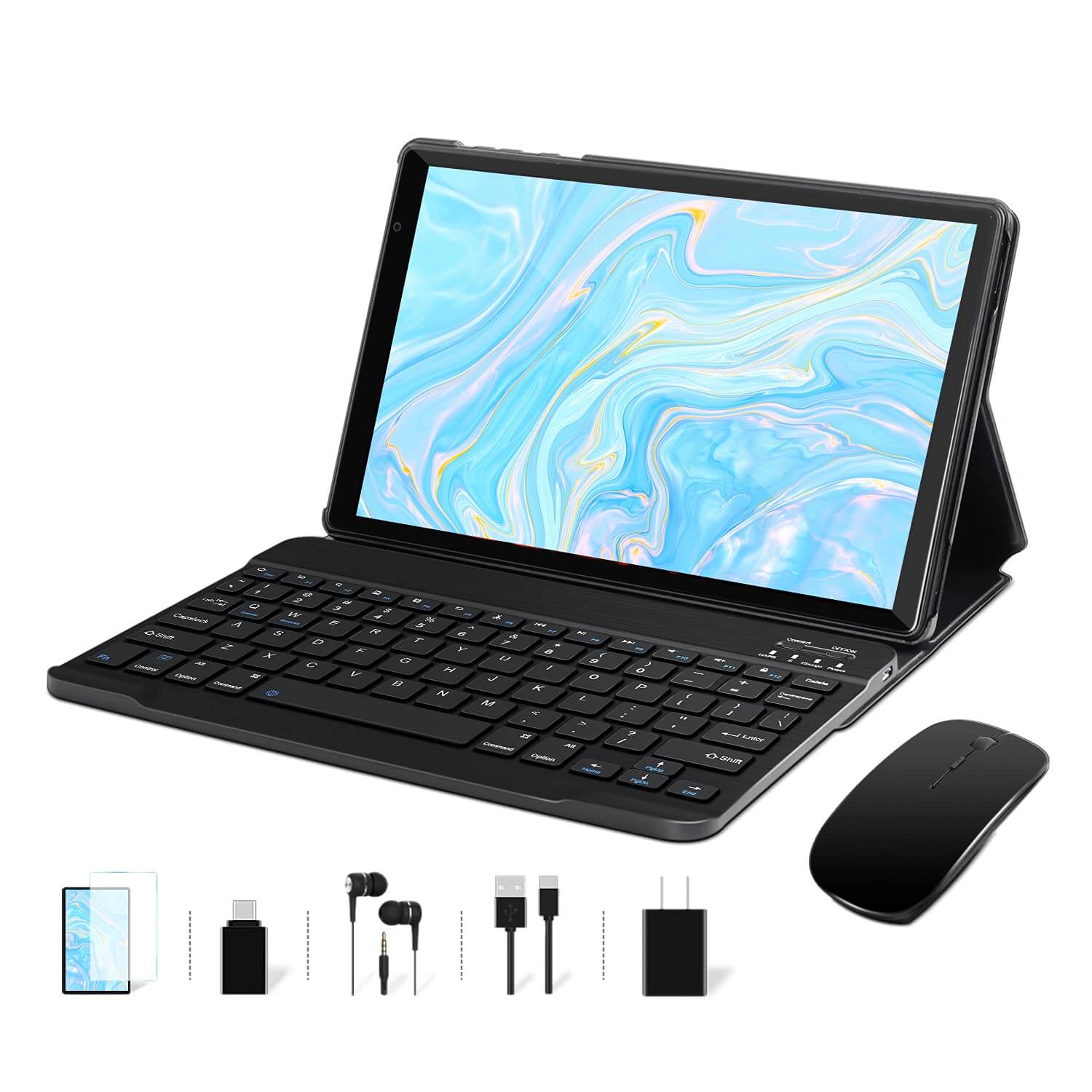 Features
Brand: FACETEL
Series: FACETEL
Memory Storage Capacity: 32 GB
Screen Size: 10 Inches
Display Resolution Maximum: GHz Pixels
Another of the offers that you cannot miss is the Facetel Q3 tablet for only 136 $. This 10-inch metal-cased tablet comes with a great case with bluetooth keyboard, mouse, headphones, OTG and USB-C cables.
The 10-inch IPS screen with HD resolution offers adequate brightness and contrast, and although it is not a Full HD screen, it is sharp enough for office use and also the viewing angles are extremely wide.
It has an entry-level eight-core processor, 4 GB of RAM and 64 GB of storage. Some features that are more than appropriate for its price, and that allow good performance in office automation tasks, navigation, multimedia playback, etc.
Thanks to the 8,000 mAh battery, you will have more than enough autonomy for a full day of work. And if the 64 GB of storage is not enough for you to store information, you can expand that space up to an extra 128 GB via micro SD.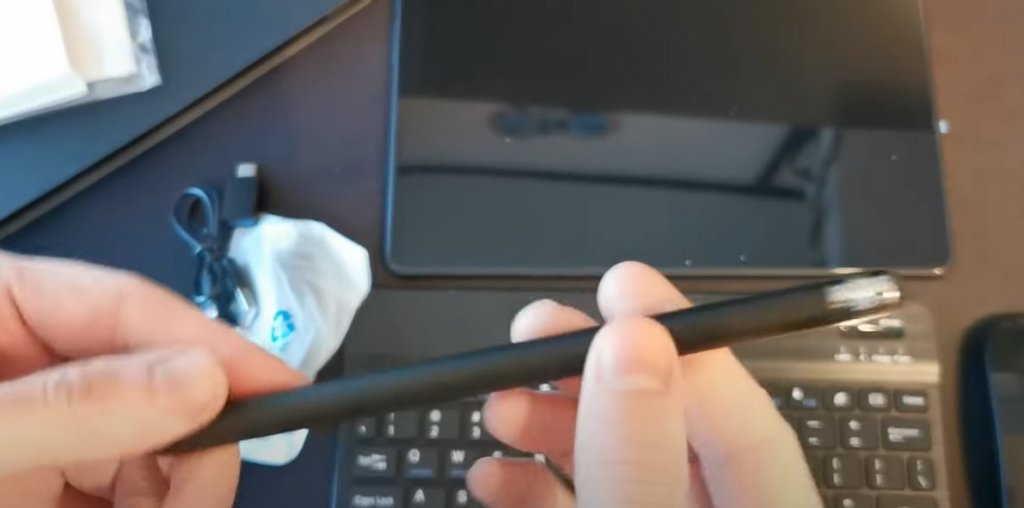 The adequate number of accessories for office use.
10-inch touch screen with HD resolution.
Sufficient and expandable storage space.
Octa-core processor and enough RAM to work.
Long duration battery.
Google applications can be installed.
Trae USB Type C.
Does not include Wi-Fi or high-speed Bluetooth.
Front camera and rear camera of poor quality.
You may also like: Best Tablet Keyboards
5. Lenovo's best work tablet
Lenovo M10 FHD Plus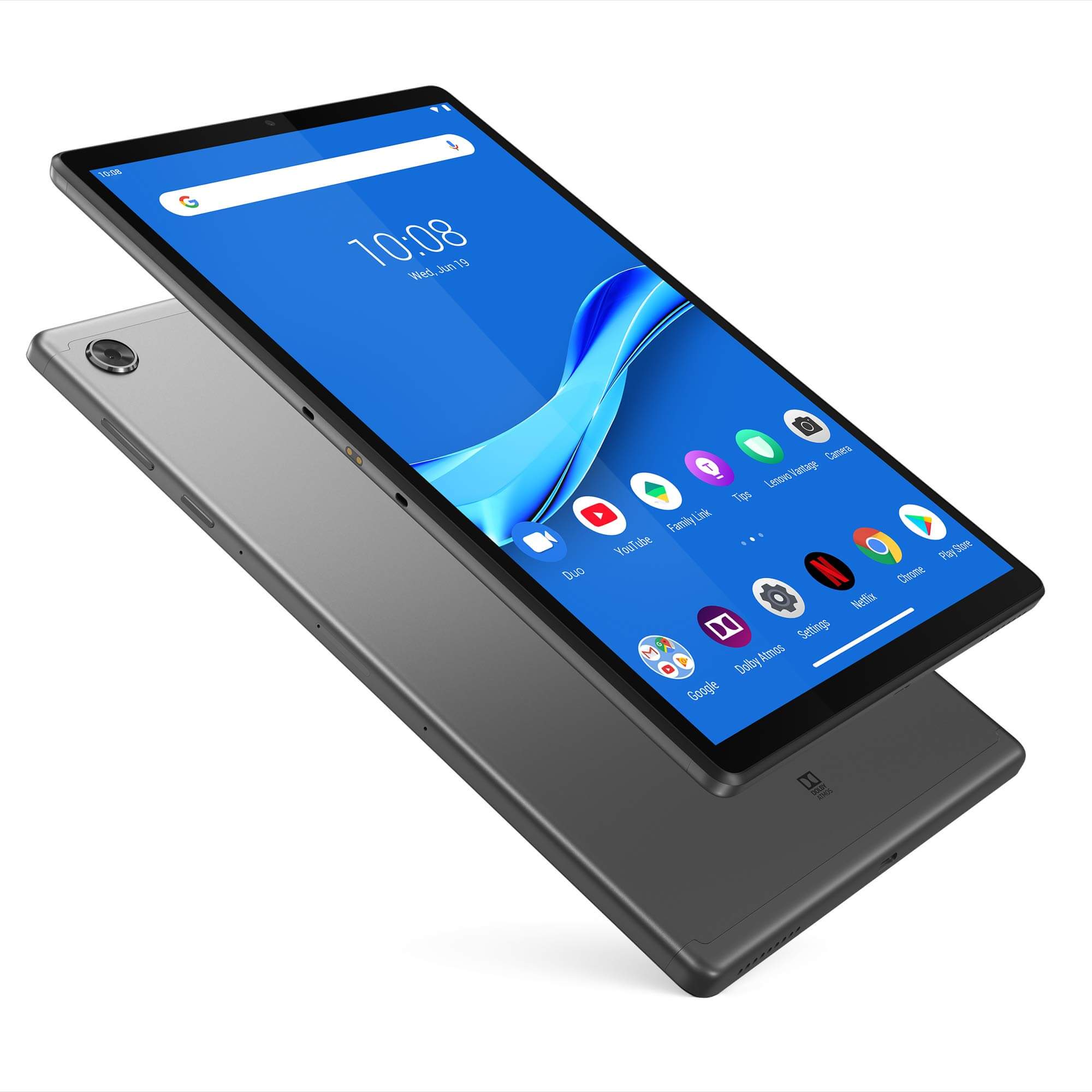 Features
Brand: Lenovo
Series: ZA5T0206US
Memory Storage Capacity: 128 GB
Screen Size: 10.3 Inches
Operating System: Android 9 Pie
Bordering 200 $ is our last option, which although it does not include the number of accessories that the aforementioned ones, gains in power and fluidity.
We are talking about the Lenovo M10 FHD Plus model, which when combined with a keyboard cover and a wireless mouse, is an excellent replacement for a laptop. Well, it has a 10.3 "screen with full HD resolution and unsurpassed image quality, in addition to the stereo speakers providing very good audio quality.
Its eight-core MediaTek processor in combination with 4 GB of RAM allows smooth operation for all the applications and tasks you put it to do . In addition, the 64GB of storage expandable up to 256GB is a sufficient amount of space to have information offline.
With the 5,100 mAh battery, we have achieved about 12 hours of autonomy in various tasks, so we have definitely verified that the hardware and software do an excellent job of saving energy.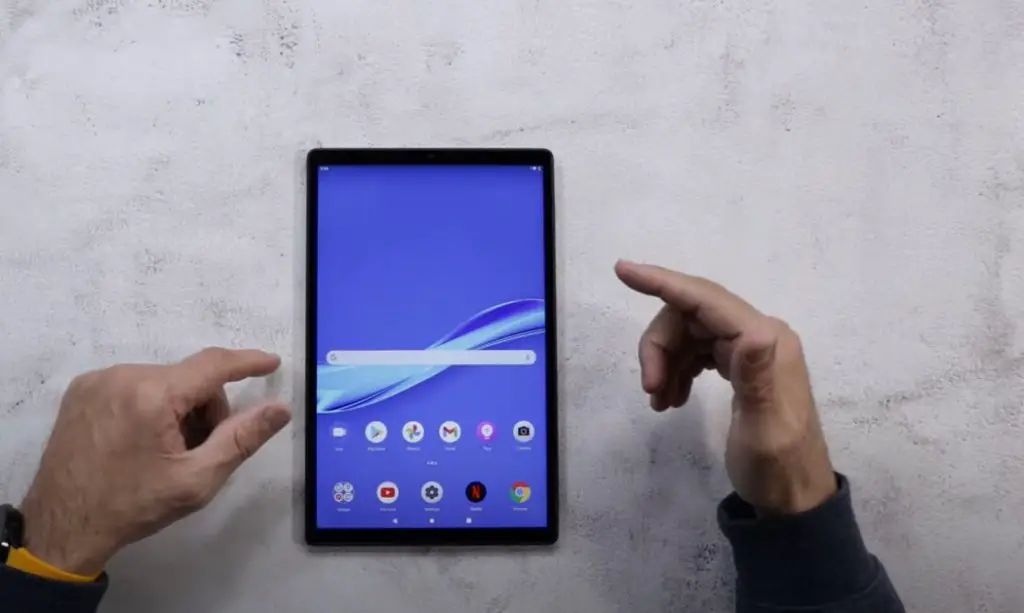 Excellent features and performance for the price.
Premium finishes metal finish.
Trae USB Type C.
It has a desktop mode to optimize office use.
Autonomy is more than adequate.
Excellent screen and speakers for productivity purposes.
It comes with Android 9, not upgradable.
It does not incorporate a Widevine L1 certificate, so streaming content cannot be viewed in HD resolution.
What is the best tablet to work with Word and Excel?
Although it may seem to you that any tablet to which a keyboard is added will work well with the Office suite, the truth is that you are not entirely right. Although text processing is not such a demanding task for systems like Windows or Linux, the truth is that for Android the matter changes a bit.
Because it is possible to find Android tablets with very basic specifications, such as 1 or 2 GB of RAM, or a quad-core processor barely capable of running smoothly, not all tablets are capable of dealing with word processing programs. eye! That it is not the same to open and read a document than to sit down to write a work of several pages.
In the latter case, an underpowered tablet may exhibit considerable lag between typing on the keyboard and the display of letters on the screen, perform unexpected application closures or exhibit excessive load times when trying to open documents with a large volume of characters.
So, you may be wondering which tablets support Office?
Well don't worry, any of the tablets that we have mentioned is capable of supporting word processing. In any case, if we had to decide on one to install the Office suite, it would be:
Best Office program for tablet
If you are tired of Microsoft Office, you wonder how to install Office for free on a tablet? or you are simply looking for an alternative that you do not have to pay for, below we recommend the best office automation apps that you can install on a tablet:
Google Drive: The Google suite, available on all operating systems, has versions of Word, Excel and PowerPoint, making it an excellent alternative, which also allows you to link to the rest of the Google services you have from your Gmail. In addition, it offers the possibility of opening and editing these documents offline, even if you have them stored in the cloud.
LibreOffice: LibreOffice is ideal for Windows or Linux tablets, and has the same features as the Microsoft suite. In addition, it is a very light suite totally free, and compatible with Microsoft Office documents.
Collabora Office: Since LibreOffice does not have an official version for Android, Collabora Office is the best alternative if you have LibreOffice on your computer since Collabora is compatible with the OpenDoc format, which is what LibreOffice handles.
Polaris Office: Polaris is an office suite 100% adapted to the Android system, it is a light app compatible with Microsoft Office and Adobe PDF files. It can be used for free, but a paid subscription will give you some extras with which to get more out of this tool.
What aspects should you take into account when choosing a tablet to work?
When selecting a tablet to work with, we always take a laptop as a reference: we want a similar or greater level of lightness, portability and, if possible, enough versatility to work and entertain ourselves in our free time.
But what features can you expect from a tablet for work, compared to tablets we might suggest for entertainment and gaming, or other purposes?
Here's what you should pay attention to when selecting a tablet for work:
size and accessories
A tablet is already quite portable, due to its thinness, lightness and of course, its size. And we hope that they continue to be so despite including various accessories such as a keyboard, mouse or pen. For this reason, we recommend a tablet that incorporates its cover with a keyboard, and if possible, includes a space to place the pen.
For greater portability, between 8 and 10 inches in size
The size of a tablet can vary greatly, but we recommend you opt for a tablet of 8 inches or more, to be able to see all the elements on the screen without having to strain your eyes.
Materials and resistance
A few years ago, finding a tablet for less than 150 $ with a metallic finish was extremely strange.
However, at the moment aluminium cases dominate the market in all price ranges, and without a doubt, we recommend it as a finishing material due to its resistance, lightness and adequate heat dissipation.
The latter, to prevent the most important hardware components, such as RAM, processor and battery from being damaged by overheating.
Corrugated sleeves and screen protectors are necessary in the field
Of course, the thin aluminium can do little or nothing against adverse conditions and is prone to shocks and falls. For this reason, we recommend you look for corrugated cases made of resistant plastic, and a tempered glass screen protector to protect your tablet from accidents.
Autonomy
The battery life of a tablet is what usually undermines its use for the office, since not all tablets withstand a day of 8 hours or more, without completely depleting their charge.
For an 8-hour day, a battery of more than 5,000 mAh is essential
For this reason, opt for batteries from 5,000 mAh onwards, and preferably those that have USB type C to speed up the charge a little. And of course, you can always connect your tablet for a while during breaks and lunch.
Processing and storage capacity
The hardware is an aspect that you must take into account to be able to execute all the work without delays or failures. That is why the capacity of the processor, as well as the amount of RAM memory, are vital to reaching these productivity standards.
It is better to have an Octa-core processor and more than 3 GB of RAM for the adequate performance
The cheapest processors on the market are ARM Mali and MediaTek, so if the tablet you have your eye on has this type of CPU, it is best that it has at least eight cores to carry out moderately demanding tasks. fluently.
Likewise, we recommend you opt for more than 3 GB of RAM, to ensure the ability to run several apps at the same time.
Storage is relative as long as you have microSD card capacity
The storage in the tablets to work will clearly depend on your work content, therefore this aspect will vary depending on your needs and the possibility offered by the manufacturer to expand the capacity by means of a microSD card.
In general, you can find very cheap tablets with an internal storage of 32 and 64 GB, which will undoubtedly be more than enough to work.
connectivity
The possibility of having high-speed Wi-Fi and Bluetooth is a very important plus, especially for transferring files between devices. However, at the level of connectivity, there are other very valuable aspects, such as…
The inclusion of SIM card for 4G connection
If your tablet has a SIM card slot, this will ensure that you can access the Internet through data at all times, without relying on Wi-Fi for it. Either way, if you don't have it, you can share the Internet from your smartphone, and this really doesn't detract from convenience.
An OTG cable allows greater versatility to work with USB sticks and hard drives
When it comes to productivity, USB flash drives and other types of external storage such as hard drives are in common use. Therefore, having your tablet include an OTG adapter is a great success to connect these devices and access the content from the tablet.
Operating system
Of course, we could not fail to mention the software, which also greatly influences performance. Depending on your budget, you will find options with the operating system Windows 10, Android, ChromeOS, FireOS, etc.
Of all, Android tablets are the ones that exhibit the most variety in prices, with Windows 10 tablets being a little less cheap, and those that include Chrome are more similar to a laptop (and just as expensive).
Opt for options with the latest versions of Android, or upgradable operating system
It is best to decide on options that have the latest version of your operating system, or that the manufacturer ensures that it can be updated. Since usually the devices that bring an older version, it is not recommended to update them, because they end up slowing down and presenting lags and failures in the operation of apps.
We hope then, that with these tips you can already buy a tablet to work that fits your needs, budget and aspirations.