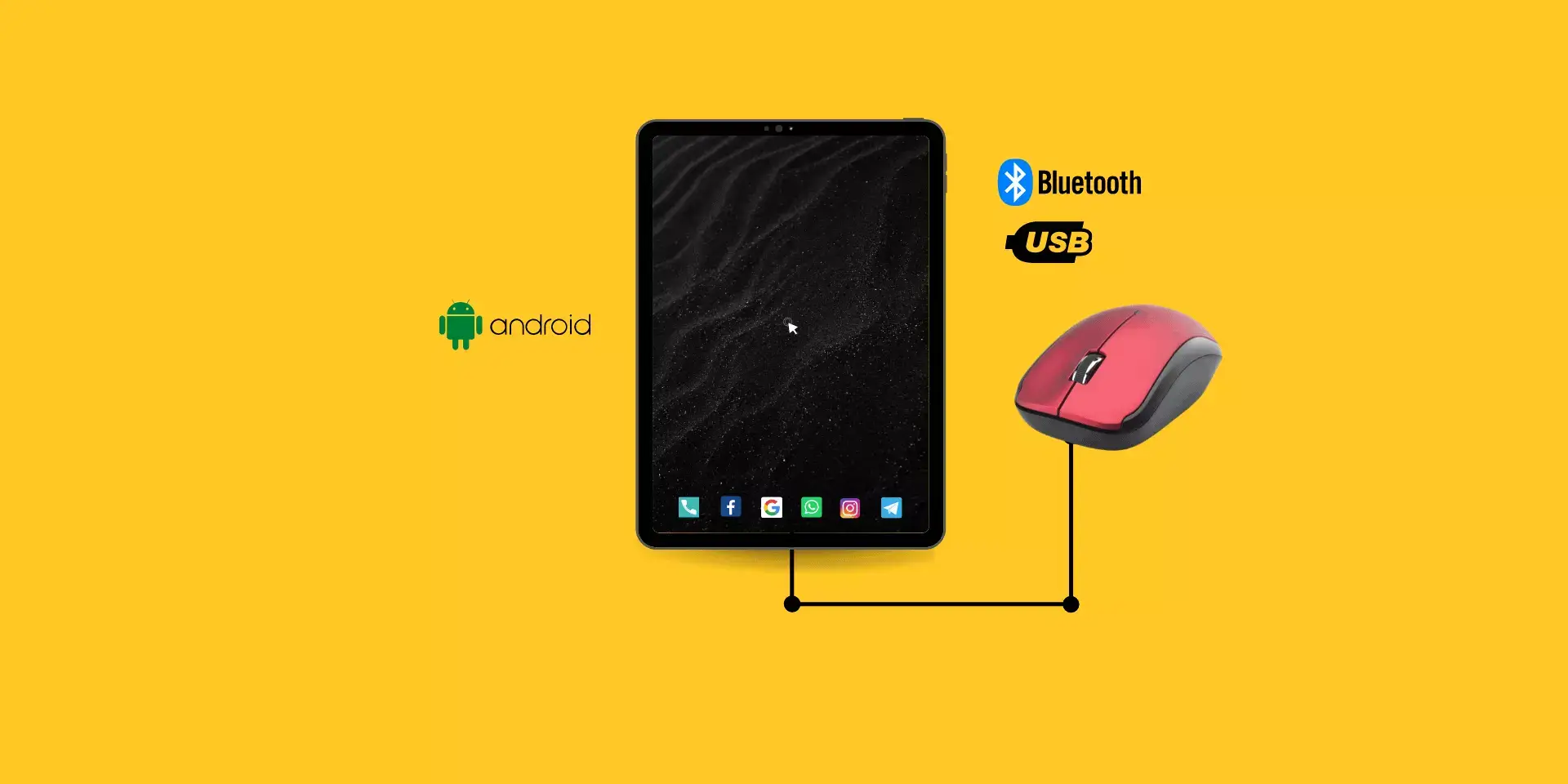 October 21, 2022

tech combact

0
There can be many reasons why you want to know how to connect a mouse to a tablet: the same if the glass of your screen has broken and it is uncomfortable or dangerous to use your finger to interact with the device.
Or if you want to connect your tablet to a TV via HDMI connection or another method, the mouse will work as a remote control to navigate your tablet from the comfort of your sofa.
Similarly, if you are planning to connect a keyboard and mouse to your tablet to turn it into a replacement for your laptop, it is very useful that you know the ways in which you can economize USB ports and save yourself a good mess of cables.
If these or others are your reasons for connecting a mouse to your tablet, in this article we will show you how to carry out this simple procedure, which will vary depending on the type of device you are going to use.
First of all: Can a mouse be connected to a tablet?
The answer is yes: it is possible to connect a mouse to a tablet wirelessly as well as using the micro USB or USB type C port of your tablet.
Connect via USB port
If you have a mouse with USB connectivity, either because it has a cable with a male USB port termination, or it dispenses with the cable but still depends on this USB port (what we would call a wireless mouse -Be careful, it is not the same as a mouse Bluetooth-). You can establish the connection as follows:
How do we connect a mouse to an Android tablet by USB?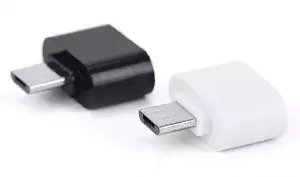 The first thing you should get is a USB-OTG adapter that has an output to the USB port that your tablet presents (micro USB or USB type C), and of course, that your tablet is compatible with OTG.
With under 10$ you can buy a simple adapter that allows you to attach any USB to your tablet, from flash drive to mouse and keyboard.
Or you can choose to buy a multi port adapter, to be able to attach also HDMI, Display port, and many others.
Although almost all Android devices are compatible with OTG technology, you should search Google if the specific model is compatible with it, or you can also try the " USB OTG Checker " application that will inform you when you run it if your device allows a connection of that type.
Then the steps to follow will be very simple:
Connect the OTG adapter to your tablet via the micro USB or USB type C port.
Plug the wired mouse into the female USB port.
If the tablet has recognized the connection, it should display the mouse pointer as it would on any computer monitor.
Connect Wirelessly
Connect a Mouse to a Tablet Wirelessly or Via USB FAQs
How to connect a wireless mouse to your tablet?
In the case of having a wireless mouse with a USB, you only have to connect the USB wireless receiver to the female USB port of the OTG adapter. Then at the bottom of the mouse, you press the Connect button, and voila!
What if your tablet doesn't recognize the mouse?
Please note that some tablets do not recognize a mouse, keyboard, or gamepad via the USB port, though this is rarely due to the absence of a specific driver. Most commonly, you just need to turn on the u0022USB Debuggingu0022 option, which is found within the u0022Developer Optionsu0022 menu in your tablet's Settings.
How to connect a Bluetooth mouse to an Android tablet or mobile?
Now, if what you are looking for is How to connect a mouse to a tablet without an OTG cable? You can do it using a Bluetooth mouse:u003cbru003eu003cbru003eIf you've ever connected a device to your tablet via Bluetooth, this step will most likely be silly for you, but anyway, if you're new to these things, here's how:u003cbru003eu003cbru003e1. Activate Bluetooth from the Connections section in the Settings menu.u003cbru003e2. Turn on the mouse and put it in Pairing Mode. This will vary depending on the manufacturer, being able to find a button dedicated to this function, or by pressing and holding the On/Off button until the mouse makes a sound or emits a light indicating the activation of this function).u003cbru003e3. Start a search within the Bluetooth section on the tablet, until the name of the mouse appears.u003cbru003e4. Select the same and complete the pairing.u003cbru003eIn case you are more into watching video instructions, we leave our friend from Android Diagnostics to explain it to you:
How to connect a mouse to a Samsung tablet?
Connecting a mouse to your Samsung tablet is not difficult at all: If your tablet has a micro USB or USB type C port, you can get an OTG that is compatible, it is even possible to find one from the manufacturer itself, and connect your mouse with a USB cable or USB wireless to it.u003cbru003eOn the other hand, if you have a Bluetooth mouse, you will only have to pair it with your tablet to start using it.
How does the mouse work on a tablet?
As is known, the Android interface is optimized to work with the touch of the fingers. So it is not surprising that many users are somewhat disappointed that their mouse cursor moves slower than if they were strolling with their finger.u003cbru003eThis will not happen on all devices, and the better processor and software they have, the less lag there will be. Of course, we wanted to tell you lastly how that mouse will work when you successfully connect it to your tablet:u003cbru003eu003cbru003e1. Move mouse: The cursor will move on the screen.u003cbru003e2. Left click: It will allow you to select the elements that you have available on the screen, 3. open applications, images, videos, etc.u003cbru003e3. Right Click: Works as a way to go back.u003cbru003e4. Sustained click: The same will happen as if you left your finger pressed on the screen.u003cbru003e5. Right Long Click: Corresponds to the u0022Menuu0022 button.u003cbru003e6. Scroll: This will act as the u0022swipeu0022 gesture, which allows scrolling through menus.u003cbru003e7. Long click on Scroll: It will show recent apps.
These are the default Android controls, but if you have an iPad it's good to know that from the Settings after you have paired the mouse with the tablet, you can change the functionality of each of the mouse parts.
Now that you know all the possible ways if you were looking for how to connect a mouse to a tablet, we hope that it will not take longer to start increasing the functionalities that your mouse can bring to your Android or iOS device.
Add Your Heading Text Here