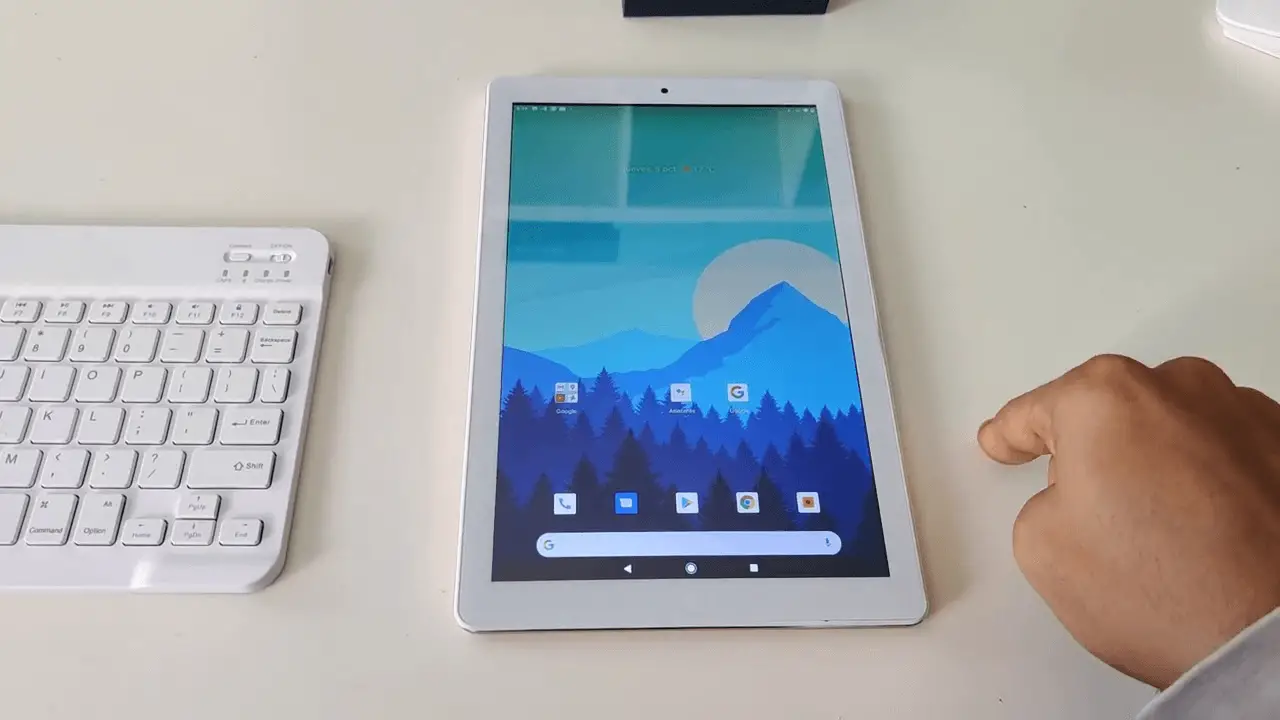 November 19, 2022

tech combact

0
The tablet that concerns us today is one of the " low-cost " segments and stands out for being the best-selling in 2021 in its price range. Given their growing popularity among users, and the good reviews we've heard about them, we wondered if they really lived up to expectations even for the expected basics.
So we got one and started by looking at the opinions about the YOTOPT tablet, and then contrasting them with our experience using it. In this post, we bring you the results of this analysis, together with those opinions that made us interested in the most demanded model these days.
Yotopt Review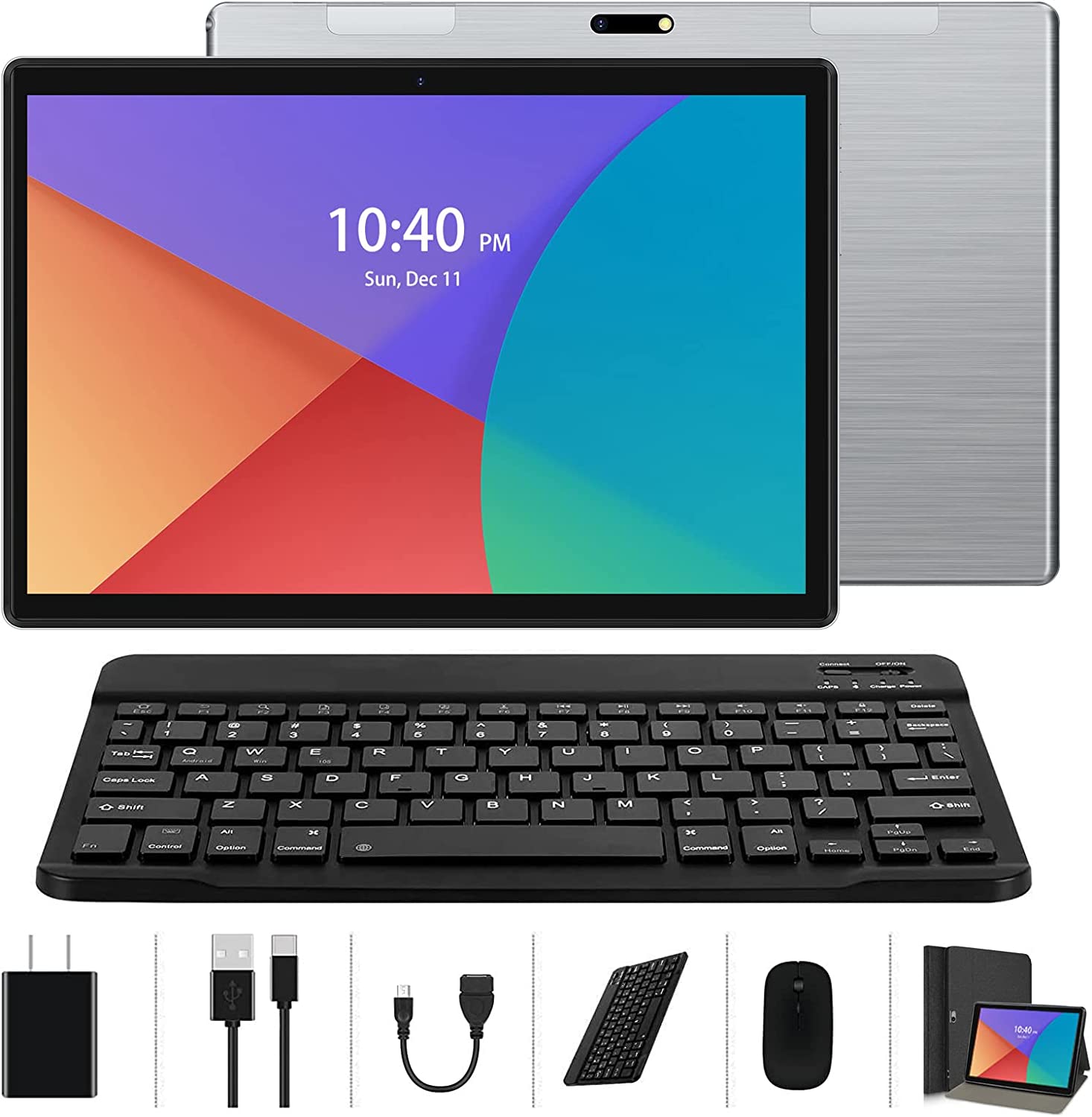 Screen size: 10.1 inches
CPU: Octa-core 1.6Ghz
Memory: 4GB + 64GB (TF card can be expanded to 128GB)
System: Android 11.0
Screen resolution: 1280*800 ips +2.5D
Pixel: 5MP front + 8MP rear
YOTOPT N10 tablet reviews
Let's start first with some of the opinions that we have found about this tablet, the YOTOPT N10 model, one of the most recent of the brand but that little by little is taking preference among consumers:
"It is practical, but of basic quality, although quite functional for the price. We can't ask too much either, but it will be efficient for basic use."
"It goes super smooth and looks pretty good in terms of luminosity. The battery fully charges in two hours and lasts for 1 to 3 days."
"Yo la uso a diario y llega casi a los dos días de autonomía. Mi uso es de series, algún juego y diapositivas por eso no tiene problema al funcionar. Un detalle muy bueno es que trae muchos accesorios: el teclado es lo mejorcillo, y hace que sea mucho más manejable."
"It is a team that is in accordance with the price for which you buy it, good appearance and quite acceptable screen. Could use a bit more gloss but overall happy with purchase and little more to say."
Our review of the YOTOPT N10 Tablet
The YOTOPT N10 is a medium quality tablet that, being below $130, provides acceptable performance. We see it as perfect for your children, to browse or view content on the Internet.
We hope that in the coming months it will position itself, just like the brand's X109 model, among one of the best sellers on Amazon in the low-end tablet segment.
Our opinion on the YOTOPT X109: The brand's best-selling tablet
After this brief tour of user opinions about an update to the YOTOPT tablet, we invite you to find out what our opinion has been about the YOTOPT X109 since it is a model that has been widely accepted and has a very high volume. of sales, which exceeds 13,500 units:
Design and materials
On an aesthetic level, we find a product that is pleasing to the eye and reminiscent of the hundreds of times more expensive iPad. It even mimics the home button of the high-end device, only in this case nothing else is used to access the Home menu, which the Android touch panel already does.
The quality of the finish is not very good, the chassis is made of ASB plastic as expected at this price, but more than anything the assembly is what does not convince us. The accessories: the keyboard, the mouse and the capacitive pen are also not of great quality, the most remarkable thing is the keyboard.
Also included is the sleeve that allows the tablet to be positioned at a good angle for use with the keyboard. Of course, for 125 $ we did not expect an aluminium finish and accessories of 10, but we would have preferred fewer accessories and more care with the solidity of the terminal itself.
Screen
As for the screen, we have a 10.1-inch IPS panel in HD resolution. The problem here is not the resolution, which for some devices is more than enough for adequate image quality for multimedia: The issue here is that, with only 160 pixels per inch, these are visible even from a distance.
The calibration of colours and contrasts is not its strong point either: to navigate, watch videos and review documents is worth it, but not much more.
Speakers
We have dual speakers, a normal amount for the price range. However, the audio system is scarce or: it lacks bass and to have a good experience when watching movies or listening to music, you have to wear headphones.
Hardware
When we see the specifications that the manufacturer leaves us, we might be surprised to have a quad-core processor and 4 GB of RAM in such a cheap tablet.
Well, the secret is that it is a processor model with approximately 5 years on the market, and it is not exactly a good combination with the Android 10 that it brings as an operating system.
We specifically have a MediaTek 8125 Quad-core Cortex A53 at 1.3 GHz, and a Mali T720 MP3 graphics coprocessor at 700 MHz: The result of this combination is a somewhat slow experience, even by the standards of those who start in the world of the tablets.
At the storage level, we have 64 GB: a good available space, and it is possible to expand it up to an extra 128 GB via micro SD. Included with the tablet
connectivity
We have the capacity for two SIM cards, through which we can access an LTE connection. When testing connectivity with data we have been able to navigate and review network profiles, but it suffers a bit with streaming content.
For the rest, we have the usual in this range, Wi-Fi at 2.4 GHz, FM radio and Bluetooth 4.0 .
Operating system
This tablet comes with Android 10 built-in, clean of bloatware and although it is appreciated to have the latest update of the operating system: We wonder if, regarding the hardware, it would not have been better if the manufacturer had chosen to incorporate Android 9 for greater fluidity.
cameras
Here we have nothing admirable: 5 MPx rear and 2 MPx front. Some functional cameras, but nothing more. Either way, you should never expect much from cameras on low-end and mid-range tablets.
Drums
In the battery, we find 5,000 mAh, which seems very fair for a 10.1-inch screen, but it gives us 6 hours of video playback or browsing. For common use, it can last two to three days.
Additional features
Obviously, such a basic tablet cannot have a fingerprint sensor or facial unlocking, but at least it has a Parental Control mode: Something that reinforces the idea that the tablet may have been more well thought out for the use of the smallest because they are not demanding users in their first years.
Our Conclusions
After this honest assessment of the YOTOPT, we can only leave you with our conclusions about its performance and user experience:
In our opinion, the YOTOPT tablet is a good purchase if you have it in mind for your children, to consult documents or surf the Internet. A very basic use and without demands, since the user experience is not that of a high-end tablet.