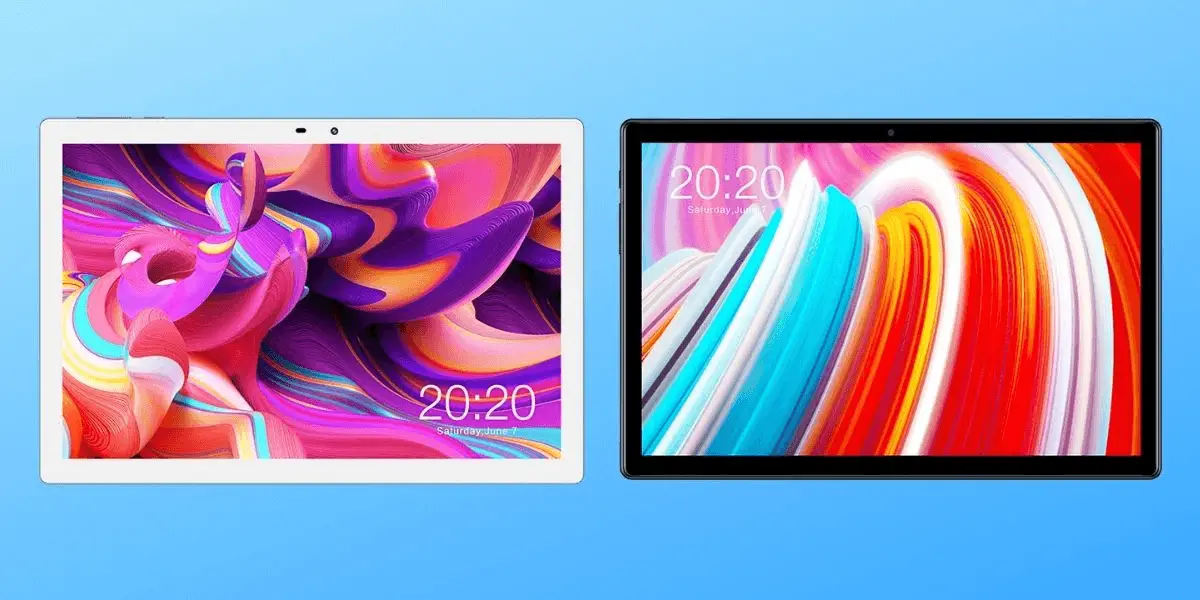 November 19, 2022

tech combact

0
The Teclast tablets have come to stay among the great favourites of consumers not only in much of Asia, but also in Europe and North America.
However, there are not a few models offered by this manufacturer, and two of the most recent ones have caught our attention, so we have taken both of them to make a comparison of the Teclast M30 Pro vs. M40.
Both are in the price range of 200 $, but due to the great acceptance they have had and the specifications they share, not a few buyers find it difficult to decide on the M30 Pro or the M 40.
If you are among those undecided buyers, stay with our analysis of both models, which we have tested for approximately three months, so that you can draw your own conclusions.
Comparison Teclast M30 Pro vs. Teclast M40
As you can see at first glance, both models have very similar characteristics, but in reality, they have quite marked differences when we analyze each section point by point. We suggest you meet them below:
Screen
The touch screen of both has a size of 10.1 inches, they have a density of pixels per inch of 224 dpi, which for a Full HD resolution is more than adequate.
As for the construction, it is a glass screen with IPS LCD technology, which allows a fairly wide viewing angle and has adequate screen brightness and contrast.
Now, it should be noted that although both have the same size in inches, the frames of the M30 Pro are larger, which means that it has a slightly lower screen utilization than the M 40, 72% against 74%.
Teclast M30 Pro: 4 points
Teclast M 40: 5 points
Design and finish
Teclast has always stood out for its dedication in terms of construction materials, and in the case of these two models, it does not disappoint. In the case of the M30, the termination is in aluminium alloy, while in the M 40 the termination is in metal.
Both materials are resistant and allow good heat dissipation from the components, however, the weight of the M30 Pro is higher (599 grams), compared to the 529 grams of the M 40.
As a plus, they have an oleophobic coating, so you won't have to worry about finger marks.
Teclast M 30 Pro: 8 points
Teclast M40: 10 points
Sound
Although in the sound section both Teclast tablets lack a Pro-quality, their stereo speakers offer a fairly high volume. Although we have noticed that there is a bit of depth missing in the sound, the audio experience is not completely immersive.
Teclast M 30 Pro: 8 points
Teclast M40: 8 points
Hardware
In the case of the Teclast M30 Pro, we have an eight-core MediaTek Helio P60 CPU, made up of 4 Cortex A73 cores with a speed of 2 GHz and 4 Cortex A53 cores with a speed of 2 GHz. As for the graphics processor, we have a 700 MHz ARM Mali G72 MP3 GPU.
For its part, the Teclast M40 tablet has a Unisoc Tiger T618 CPU, which is shared in 2 ARM Cortex A75 cores that reach 2 GHz, and 6 ARM Cortex A55 cores with a speed of 1.8 GHz. The graphics co-processor is a ARM Mali G52 MP2.
In terms of performance, the two processors are powerful enough to carry out simple tasks such as browsing, to playing streaming content and even quite heavy video games.
Keep in mind that the Helio P60 CPU was designed for Smartphones, while the Tiger T618 is designed specifically for tablets. So much so that, on AnTuTu, the Helio got a rating of 140, while the Unisoc Tiger got 210 points.
In other hardware specifications, we have that the M30 Pro has 4 GB of RAM, while the M 40 has 6 GB of RAM.
Teclast M 30 Pro: 8 points
Teclast M40: 10 points
Storage
The storage capacity of both tablets is 128 GB, and they support expansion via micro SD. This seems to us a more than adequate space to store all kinds of content.
Teclast M 30 Pro: 10 points
Teclast M40: 10 points
Software
Both the Teclast M40 and the M30 Pro tablets have Android 10, but apparently, they will not be updated to Android 11.
Teclast M30 Pro: 10 points
Teclast M40: 10 points
Cameras
The camera section is not one that stands out among the characteristics of any tablet, but in this case, the resolution is simply decent. As expected in devices of this intermediate range, we have an 8 MPx rear camera, and a 5 MPx front camera.
Teclast M 30 Pro: 6 points
Teclast M40: 6 points
Connectivity
Regarding connectivity, the two tablets have Bluetooth 5.0, WiFi, dual SIM with capacity for 4G LTE and USB Type C. In addition, it has an exceptional positioning system that works simultaneously with GPS, GLONASS, GALILEO and BDS..
Teclast M30 Pro: 10 points
Teclast M40: 10 points
Drums
In this sense, we were surprised to note that the M30 Pro tablet has a 7,500 mAh battery, which gives it about 12 hours of autonomy, while that of the M 40 is 6,000 mAh. Likewise, the M30 Pro has fast charging, something that we do not have in the other model.
We have tested both intensively, and indeed we have found that the Teclast M30 Pro lasts a little longer, about 8 hours in video playback, compared to the almost 6 hours that the M 40 lasted for us.
Teclast M 30 Pro: 10 points
Teclast M40: 8 points
Teclast M 30 Pro vs. Teclast M40: Our winner
After having seen in great detail what these two models have to offer us, we leave you our winner:
Although the competition has been tight, we have opted for the M40 tablet, which has a more powerful CPU, and better screen quality. In addition, although both models have the same score on Amazon, on Aliexpress the M 40 rises to 4.8 points out of 5: a clear sign of the acceptance of this device.