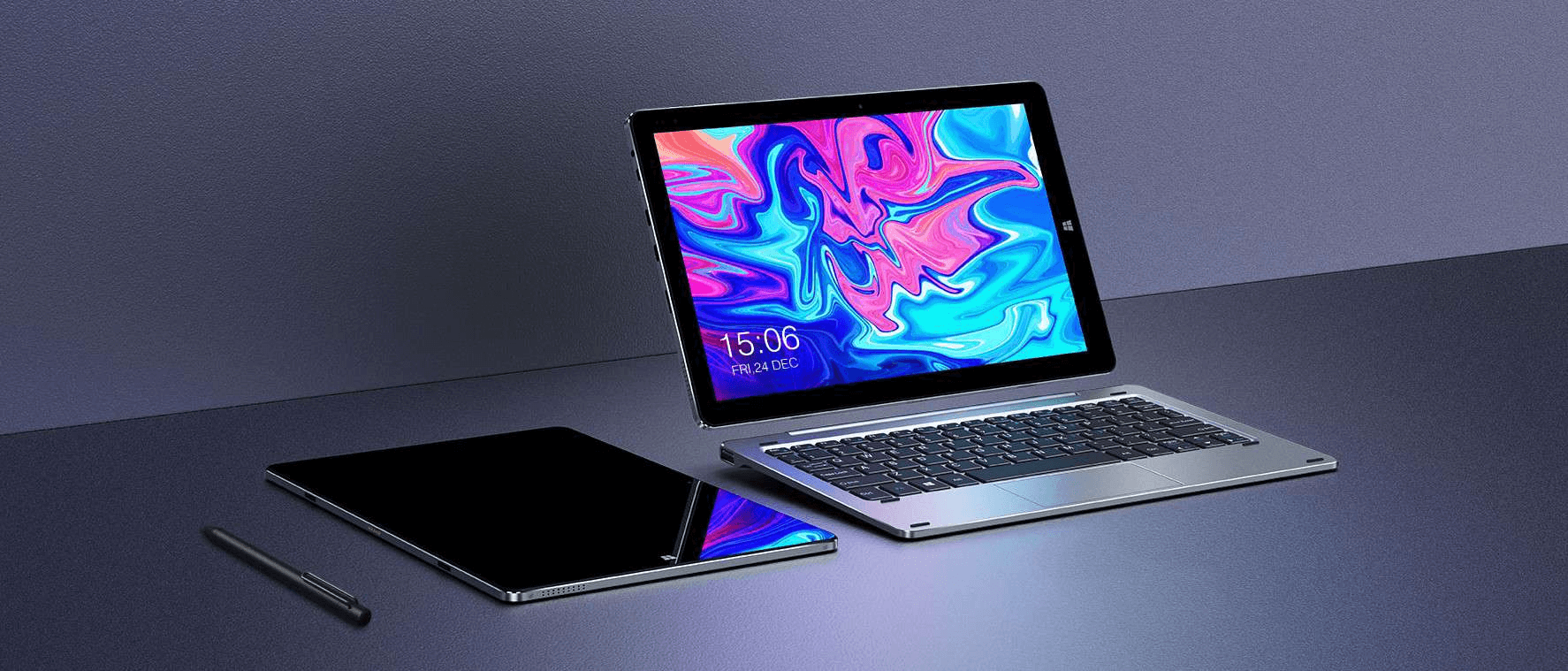 November 19, 2022

tech combact

0
There are not a few users who feel a certain mistrust when considering Chinese brand tablets other than the well-known Huawei, Xiaomi or Lenovo.
While it is true that some relatively well-known manufacturers use similar designs to the best-selling tablets, and are not very powerful processors, there are others that stand out for their excellent offers. Above all, when it comes to value for money in terms of technology, there is no one who can dethrone the Asian giant.
One of those brands is undoubtedly CHUWI, which has brought to the market numerous series of simple tablets, hybrids and 360° laptops. That is why today we have proposed to analyze several models, to determine which is the best CHUWI tablet that you can currently find:
The 3 best CHUWI tablets
We suggest you get to know these 3 tablet models in more detail, with their specifications, most striking features and also their weakest points, to determine which is the best CHUWI tablet:
1. The ideal replacement for your laptop
The Chuwi Hi10 X tablet features a metallic finish that includes a detachable keyboard, which gives the device a rugged yet lightweight appearance. The IPS technology screen (we will see that it is a standard in the brand) allows you to enjoy the image from all viewing angles.
It has a diagonal of 10.1 inches, with Full HD resolution, which provides adequate sharpness, brightness and contrast in images. In addition, being laminated is resistant to fingerprints and scratches.
Taking a look at the hardware features, we find a 4-core Intel Gemini-Lake N4100 processor that reaches up to 2.4 GHz. It has an integrated UHD Graphics 600 graphics card, which allows greater fluidity in games, streaming playback and multitasking without lags (although the most updated model, Hi10 Pro has better performance at the hardware level).
In general, the opinions about the CHUWI Hi10 tablet are excellent, only pointing out as a small detail the weight of the tablet when combined with the keyboard. But this is to be expected since the latter is the one that offers support for the tablet to stand.
3,250 mAh battery optimized to provide 8 hours of continuous video playback.
It has Wi-Fi at 2.4 GHz and 5.0 GHz.
Connectivity via USB is type C, with two ports.
Detachable integrated keyboard, metal finish.
The 5 MPx (rear) and 2 MPx (front) cameras provide very basic photo quality.
Slightly heavier than expected, but that's because the keyboard supports the tablet.
2. The best CHUWI tablet with a keyboard for work, study and leisure
The SurPad model has a 10.1-inch IPS screen with Full HD resolution. The finish is made of plastic and metal, to obtain a good balance between resistance and lightness.
It includes a metal keyboard with magnetic connectivity, which does not detract from its lightness or beauty at the design level.
In terms of processor, it has an eight-core model from MediaTek that reaches 2.0 GHz, and an integrated ARM Mali G72 graphics coprocessor, to achieve greater fluidity in performance.
It has 4 GB of RAM and 128 GB of storage, expandable up to 512 GB more via micro SD card. By including two SIM slots, it allows 4G LTE connectivity, in addition to having Wi-Fi at 2.4 and 5.0 GHz.
It includes a keyboard that is magnetically attached to the screen, for greater versatility of use.
Good screen quality and adequate finish.
Wi-Fi 5 GHz connectivity is perfect for viewing streaming content.
It has a dual SIM slot with a 4G LTE connection.
Autonomy of up to 10 hours of navigation.
Front and rear cameras of 8 MPx of basic quality.
Does not include an HDMI port.
3. The best CHUWI tablet for gaming and streaming
The UBook X model gets its name from the U-shaped stand built into its metal casing: this allows it to stand upright at an angle of 145°. It has a 12-inch screen, with 2K resolution and IPS panel: The screen quality and the details it offers are excellent.
The Intel Gemini Lake quad-core processor, in conjunction with the 8 GB of RAM, provides a very good experience in browsing, multitasking and content playback.
With 256 GB of storage in the form of a solid-state hard drive (SSD) , copies can be made especially fast, and this space can be expanded by up to 128 GB more.
Good storage space is available, especially for offline use.
It has a USB 3.0 port, mini HDMI port, USB type C and DC port for charging.
It has a large screen size and high-quality resolution.
The sound from the speakers lacks depth and is tinny.
It is not suitable for demanding games or heavy apps.
What do the best CHUWI tablets on the market offer?
As you can see, CHUWI is not exactly characterized by launching tablets in the entry-level range. The price of a CHUWI tablet is between 200 and 400 $. However, they strive to offer adequate quality in their materials, hardware, and content viewing experience.
Despite not being one of the cheapest prices that we will see in Android tablets, the truth is that the quality of the materials and the generosity of the specifications correspond 100% to these figures.
But, let's see in more detail what characterizes the brand's tablets:
Screen and resolution
Their screens are definitely oriented towards multimedia use: this can be seen above all in the minimum resolution they apply, Full HD; and in their size: between 10 and 12 inches.
Likewise, the finish is always laminated and includes IPS technology: the first point guarantees scratch resistance and fewer marked fingerprints, and the second a wide viewing angle of the screen without losing contrast, sharpness or brightness.
Storage
In terms of storage, CHUWI tablets are as generous as the price segment allows: Thus, we will frequently find models with 128 GB and 256 GB, always expandable via micro SD card.
Processor and operating system
As for the processors, CHUWI is quite flexible: using MediaTek processors in its Android tablets (which guarantee fluidity, but not an optimal performance in heavy apps) and Intel Celeron in its tablets with Windows operating system .
Despite being Chinese tablets, they usually incorporate the latest version of the operating system available. So we hope to have tablets and 2 in 1 CHUWI with Android 11 soon. At the moment, they bring Windows 10 and Android 10.
Connectivity and networks
All tablets from this manufacturer are updated to the latest wireless connectivity protocols: Wi-Fi 5.0 GHz and 4G LTE . In addition, they have properly incorporated the USB-C port, which is already the universal standard.
Clearly, the options with LTE connectivity via SIM card are a little more expensive than those that only have WiFi, although their price will never be as high as is the case with tablets from more recognized brands such as Sansung or Lenovo.
Battery and autonomy
Another point that they have managed very well is the battery life: regardless of the model or hardware, CHUWI tablets always manage to satisfactorily exceed 8 hours of screen time.
Our conclusions about CHUWI tablets
After this comparative and brief guide to the characteristics that CHUWI brand tablets usually have, we will answer you first…
Is CHUWI a good tablet brand?
When people find out Where is CHUWI from? They feel a certain suspicion since it is a Chinese manufacturer.
However, CHUWI brand tablets have been well received by consumers with various daily needs. Also, we have been able to test each of these models, so in our opinion, it is a good brand, and its products are on a par with the mid-range tablets of large competitors such as Lenovo and Samsung.
Thus, at the end of this review in search of the best CHUWI tablet, we leave you…
Our winner is without a doubt the Hi10 X model: its main attraction is the value for money.
It offers an excellent balance between its features and capabilities, which is why we could describe it as an "all-terrain" tablet: versatile for multimedia use, relatively demanding games, navigation and productivity.