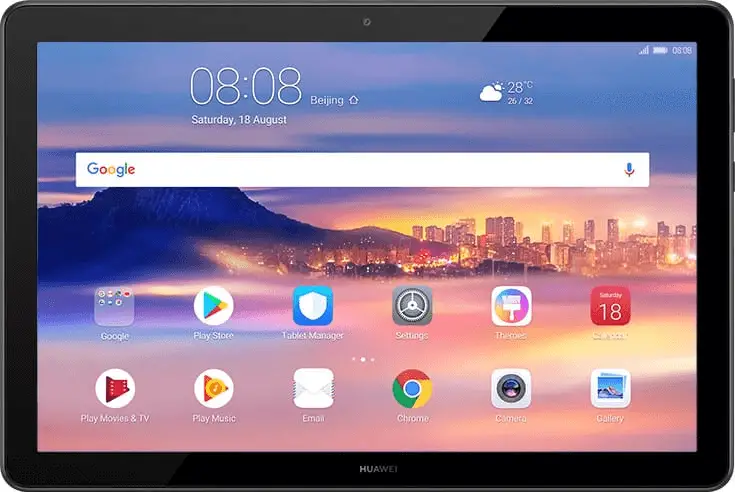 November 19, 2022

tech combact

0
Huawei Mediapad T5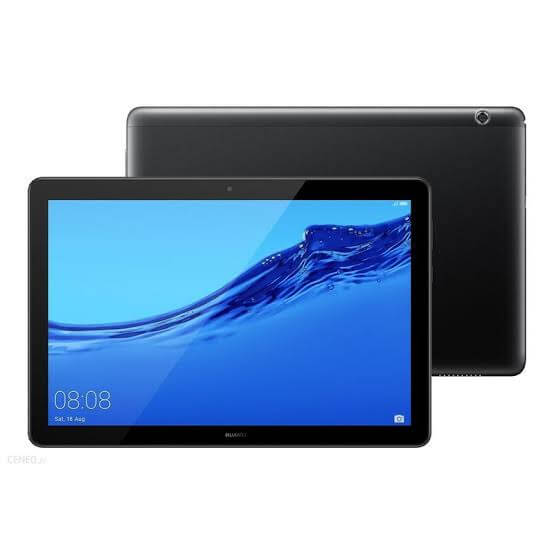 Features
Standing screen display size: ‎10.1 Inches
Screen Resolution: ‎1920 x 1200
RAM: ‎2 GB
Hard Drive: ‎16 GB
Average Battery Life (in hours): ‎10 Hours
There are many tablet options currently available on the market, and among all of these, Huawei's Media Pad T5 stands out. It is considered by many to be one of the best examples of excellent value for money and is still one of the best sellers.
We have been using this tablet for 1 year so we are going to share our opinions about this device and what we would like to see improved in future versions.
That is why we have dedicated this post to the Huawei MediaPad T5 tablet: opinions and analysis of its features, performance and, above all, the experience it offers users.
We are facing a mid-range tablet with very good features, but none that is a milestone for its price range.
Although it is a much better device than its previous Media Pad T3 model in many ways, it is missing, among other things, the presence of a fingerprint reader, which today is already common in other tablets in its range.
Huawei Media Pad T5 tablet user reviews
The score given by buyers to the Huawei Media Pad T5 on Amazon is 4.6 stars out of 5 . Being 74% of the valuations of 5 points. Some of the most interesting opinions among buyers are:
Among the 10-inch tablets that have Full HD or 2K resolution, the Huawei MediaPad T5 takes great advantage of its screen. I sincerely love the clarity and power of the sound, and although the battery can be improved, I don't think I'll find anything like it for less than $150.
Battery could be better, takes 4-5 hours to fully charge, and needs to be charged every 2-3 days with average use. On the other hand, it must be admitted that the quality for the price it has is very good.
The 3 GB of RAM is enough for me, who bought the Tablet thinking of using it for office use. But 32GB storage or ROM is very little for today. Although since it can be enlarged, I don't see that as a problem.
Our assessment after 1 year of use
After reviewing the opinions of the users, we are going to talk about its technical characteristics and how our experience with the device has been during the 6 months of use that we have given it.
To begin with, it is clear that the many virtues and the price that it has being a product from a large manufacturer like Huawei, make it one of the best value for money tablets on the market .
Design and quality of materials
The first thing we notice when unpacking the Huawei Media Pad T5 is the qualities of its materials. With metal finishes and with plastic for the area of ​​the antennas . It feels light but solid at the same time, as well as being pleasant to the touch thanks to its metal frame that gives it an elegant look and is not easily scratched.
It has a micro USB port , microSD slot , power and volume buttons, and headphone port. The responsiveness of these buttons offers a premium feel to the device overall.
The speakers are located at the bottom, but we will talk about these in another section below.
Thickness, weight and dimensions
Its dimensions are 194 x 130 x 11 mm , the thickness is 7.8 mm and it weighs 460 grams. It's not a particularly slim tablet, but it feels good and fits easily in the palm of your hand.
Not too big or too small, it's perfect for reading books or watching movies!
The truth is that it becomes quite comfortable when holding it with your hands for a long period of time. She doesn't feel heavy at all neither when holding it nor to carry it in her backpack or bag.
Screen
The 10.1-inch touch screen with IPS FullHD resolution of 1920x 1200 pixels exhibits very good contrast and colors. It is of good quality and provides a very pleasant viewing experience.
Images are sharp, colors pop without being oversaturated or washed out. The brightness can be adjusted to your liking with its automatic function that adapts the brightness depending on the light conditions (such as in an office).
what can be improved
It has good visibility from multiple angles. One drawback to this screen worth mentioning though is its reflection: even when there's not much light outside you'll still see reflections due to the material used on the back of the screen.
We also experienced some touch issues where we struggled to do certain gestures, but these have been fixed by Huawei through recent updates.
The brightness is sufficient for environments with controlled lighting, but outdoors the screen can be a bit dark.
Speakers
It has Histen speakers installed that are manufactured directly by Huawei.
The location of the speakers may not be entirely successful, especially if it is placed on the body, since in this case it can be covered. But the sound is excellent, being clear at all times .
Hardware
The Media Pad T5 tablet has an Octa-core Cortex A-53 processor or CPU , the HiSilicon Kirin 659 , developed by Huawei. Depending on the market or country where you are, you will find a version of the tablet with 2GB of RAM and 16GB of internal memory storage , another with 3GB of RAM and 32GB of ROM and the most powerful version with 4GB of RAM and 64GB of ROM or storage.
The version with 4GB of RAM and 64GB of storage memory is the one we have and offers a great experience together with the Kirin 659 processor, being faster than that of the Samsung Galaxy Tab A10.5, a much more expensive Tablet .
If you take a version with less RAM try to be economical
For us, both RAM and ROM memory have not fallen short at any time, so everything is correct for that part. But if you want to save some money, you can go for the model with 3GB and 32GB ROM. It will not make a big difference in the user experience, but we do recommend having the memory as clean as possible.
Although it is not a tablet specifically for gamer content, it is not a bad option since it performs very well for demanding games such as The Deal 2 and Player Unknown's Battleground Mobile .
Android 8.0 Oreo operating system and EMUI 8.0
As you may already know, apart from the Android 8.0 Oreo operating system, Huawei includes its own customization layer, EMUI 8.0, which can be a drawback depending on how used you are to interacting with the brand's products.
EMUI 8.0 , which is the version in this firmware, comes with some pre-installed applications, and even if you want, you will not be able to uninstall all of them. Text and icons appear quite enlarged, and the SwiftKey keyboard may not be to everyone's liking.
The Android 8.0 Oreo operating system is stable and has not given us any problems at any time.
Battery
The battery is 5100 mAh , and allows continuous use of 10 hours and a half. Once again, we emphasize that for the price range in which it is, it has no competition.
If you use the Tablet sporadically, the charge can last you 2 days, and at rest it hardly loses any battery . But once again, it's just about right for a 10-inch tablet.
5 MP rear camera and 2 MP front camera
The MediaPad T5 tablet incorporates a 5 megapixel camera on the back that has the "auto focus" system and another on the front of 2 megapixels only with "Fixed focus".
The Huawei Media Pad t5 has an adequate camera for taking quick selfies and some average quality photos in various types of settings. Since with this device we are not going to get professional-level photos because when it comes to providing depth and detailed texture it will not be up to par because it is not a high-definition camera.
Conclusions:
The Huawei Media Pad T5 is an economical tablet that manages to more than meet in terms of quality, performance and screen. The fluidity of the user experience is due to the good development of both the design and the hardware and software launched by Huawei.
One of the best options in its price range, if you're looking for a good tablet for average use but don't want to spend too much money, this is a good alternative!
Frequent questions:
How long does it take to charge Huawei MediaPad T5 tablet?
The charging time of the MediaPad T5 model is usually between 4 and 5 hours for a full charge if we set it to 0%.
When did the Huawei MediaPad T5 come out?
The Huawei MediaPad T series of tablets are produced by the Chinese company Huawei and were first released in July 2018. And since then they have been making small modifications in each print run.
What memory card can I put in my Huawei T5 tablet?
The Huawei MediaPad T5 tablet is compatible with all MicroSD memory cards. You have this 6 4GB for less than $10 or this 128GB for $17 .
How many inches does the Huawei MediaPad T5 have?
The Huawei Media Pad T5 tablet has a 10.1-inch screen, which is 26.6cm.