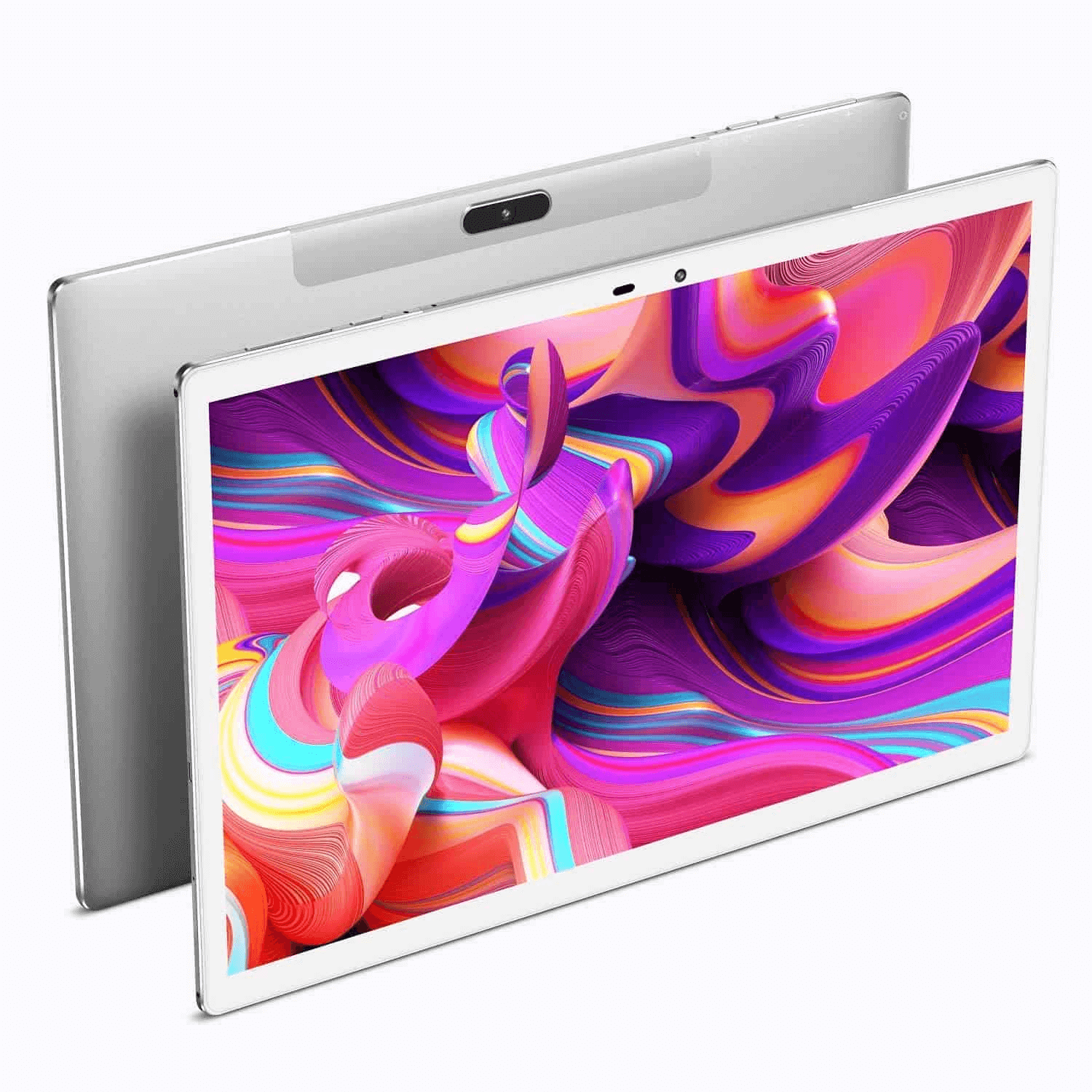 November 19, 2022

tech combact

0
In our search for the best quality-price tablets, we have come across several models from the Chinese brand TECLAST. We have already analyzed the T30 and M40 models and this time we have raised the price bar a bit, although it is still very competitive.
We will review the opinions of users about the TECLAST M30 Pro, and then we will make a more in-depth assessment of this Android 10.0 tablet that has led the brand's sales for a few months in Spain and other European countries.
Our analysis after 6 months with the Teclast M30 Pro tablet
This Android tablet has everything or almost everything to meet all your expectations in a mid-range tablet. From the first moment, with its premium finish, it dazzles us and then taking into account the fluidity with which we can carry out daily activities and multi-tasks, it is, in a nutshell, a very complete tablet.
Design and materials
Unboxing the Teclast M30 Pro, we see a device with a unibody body and premium features finish, built in a metal alloy that provides great resistance while maintaining a slim and minimalist appearance.
On the front, the screen includes tempered glass with OGS technology, which translates into less thickness, as well as greater resistance and excellent energy efficiency, which will have an impact on battery savings.
As for the buttons and ports, we have the volume, power and microphone buttons on the upper edge. In the lower one, the two speakers, while in the left one we have the slots for the double SIM card and a micro SD, in addition to the USB-C port and the headphone jack.
You may be interested to read comparison between speakers Airfly Duo And Pro 
Screen and resolution
As we saw above, we have a Full HD 1920 x 1200 pixel screen, with a size of 10.1 inches. Its sharpness is more than enough, the contrasts adequate, the saturation balanced and a brightness of 300 nits perfect for indoor use.
In addition, by having an IPS (retina) panel, we can see the screen from all angles.
Speakers
The speakers of the Teclast M30 have a sound system designed by the manufacturer itself. Momentum Sound System offers us stereo audio quality, with immersive and three-dimensional sound that will come in handy for watching series and movies.
Now, what has not convinced us is its location on the lower edge, because if we place the tablet on top it can be easily covered.
Hardware
At the performance level, we have an eight-core Mediatek Helio P60 processor, which together with the integrated Mali G72 graphics card allows us to play videos, browse any website, play low-demand video games and watch streaming content without any effort. .
Although the MTK 8-core processor has seemed very adequate to us, the RAM gives us certain doubts, because although in some product descriptions it is stated that it is 6GB of RAM, when checking the specifications with the AIDA64 app, we provide the information of 4GB of RAM.
In any case, both RAM values ​​are above the average range and are adequate for the correct execution of multiple apps simultaneously.
Storage
As for internal storage, the 128GB is more than enough to install apps and even be able to enjoy offline content. As if that were not enough, you can expand this capacity to an extra 256GB via SD card, but we believe that it is unnecessary considering the available space.
Connectivity
In the networks section, the Teclast M30 Pro gives us the possibility of connecting to 4G LTE by incorporating 2 SIM card slots. In addition, we have Bluetooth 4.0 and Wi-Fi at 5.0 GHz that will ensure the most fluid experience during streaming.
It also includes a GPS and A-GPS navigation system. Last but not least, we love the inclusion of USB Type-C for fast battery charging.
Operating system
TECLAST, unlike other Chinese manufacturers, always puts the latest software updates on its devices. Android 10 on the M30 tablet doesn't disappoint, and it comes with Google Play services plus zero bloatware.
Cameras
Little to point out in terms of camera resolution. It is to be expected in a device in the economic segment, that it skimps in this regard: with 5 MPx and 2 MPx sensors, we will have more than enough for video calls.
Drums
The Teclast M30 Pro has 7,500 mAh, which provides 9 hours of video playback, 8 hours of browsing and up to 140 hours of standby. Hence, for normal use, it performs perfectly for 2 days of autonomy.
User reviews about the Teclast M30 Pro
Let's start by briefly reviewing the opinions of users who have purchased this model:
"Good mid-range 10-inch tablet with an unbeatable price, which has nothing to envy to the high-end. The aluminum body and glass screen really give it a luxurious look. What I liked the most is the Mediatek Helio P60 octa-core processor and the 5G Wi-Fi, they are especially noticeable when working and playing streaming content."
"I am an Apple user, but this Teclast m30 pro tablet has surprised me. Very fast and without lags, with very good sharpness on the screen. The storage capacity is plenty and the battery lasts longer than my iPad Pro: I really don't understand it, but that's how it is. The only drawbacks I would give it is that it is a bit heavy for my taste, and that the cameras are not top."
"This TECLAST device is one of the best tablets we have bought for family use. Thanks to the 4G card and 5G Wi-Fi you get the best browsing experience. The 6GB and the processor guarantee that it runs very smoothly. Also, bringing Android 10 as a Chinese tablet is gratifying to say the least."
"For the price I don't think there is another tablet on the market with the same specifications and quality. The first one I received from the store was defective, but Amazon Spain refunded me and I ordered the same model again. This time everything went well, and so far it perfectly complies with what can be required of a tablet."
Our conclusions
In short, the M30 tablet is in every way a more than an outstanding device for its price range:
The performance is excellent, the storage is more than enough, the screen is luxurious, and the connectivity is more than adequate.