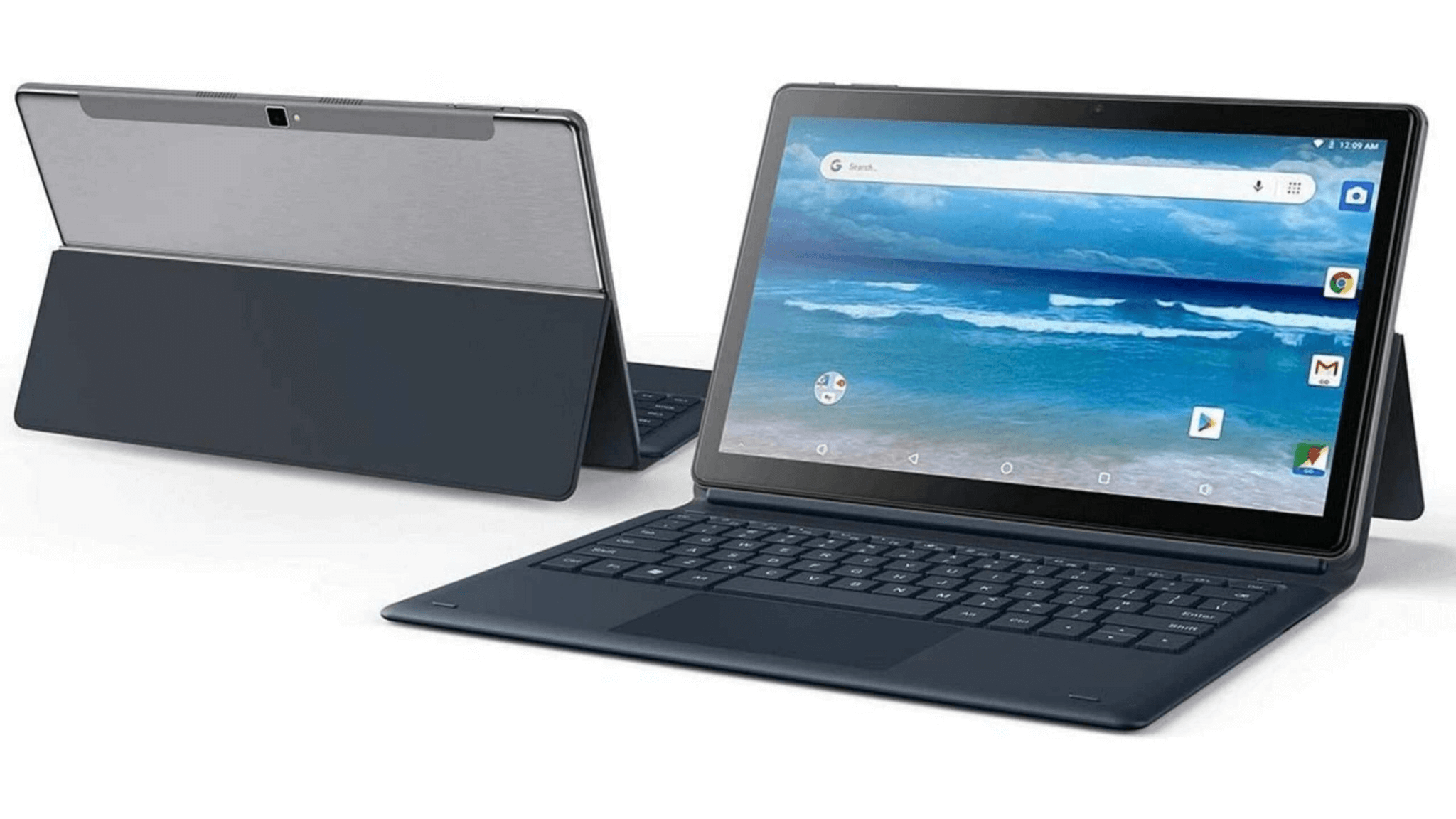 November 19, 2022

tech combact

0
Meberry brand tablets stand out for their excellent value for money. Although many users still have reservations when deciding to buy a Chinese tablet, the truth is that this manufacturer has a lot to offer.
If you have ever considered buying a Meberry tablet , you will be interested in reading this post. We have acquired and analyzed two models, one in the range of 140 $ and the other in the range of 200, comparing the Meberry M7 Vs. Meberry M8.
We have set out to see, beyond the typical reading of their specifications, if they are a good alternative to other Chinese gears such as CHUWI or Teclast, which have products in a similar price range. So stay and find the answers you were looking for, through our opinion on Meberry tablets.
Tablet Meberry M7: Analysis of its characteristics
Tablet Meberry M8: Specifications and performance
1. Analysis of its characteristics
Tablet Meberry M7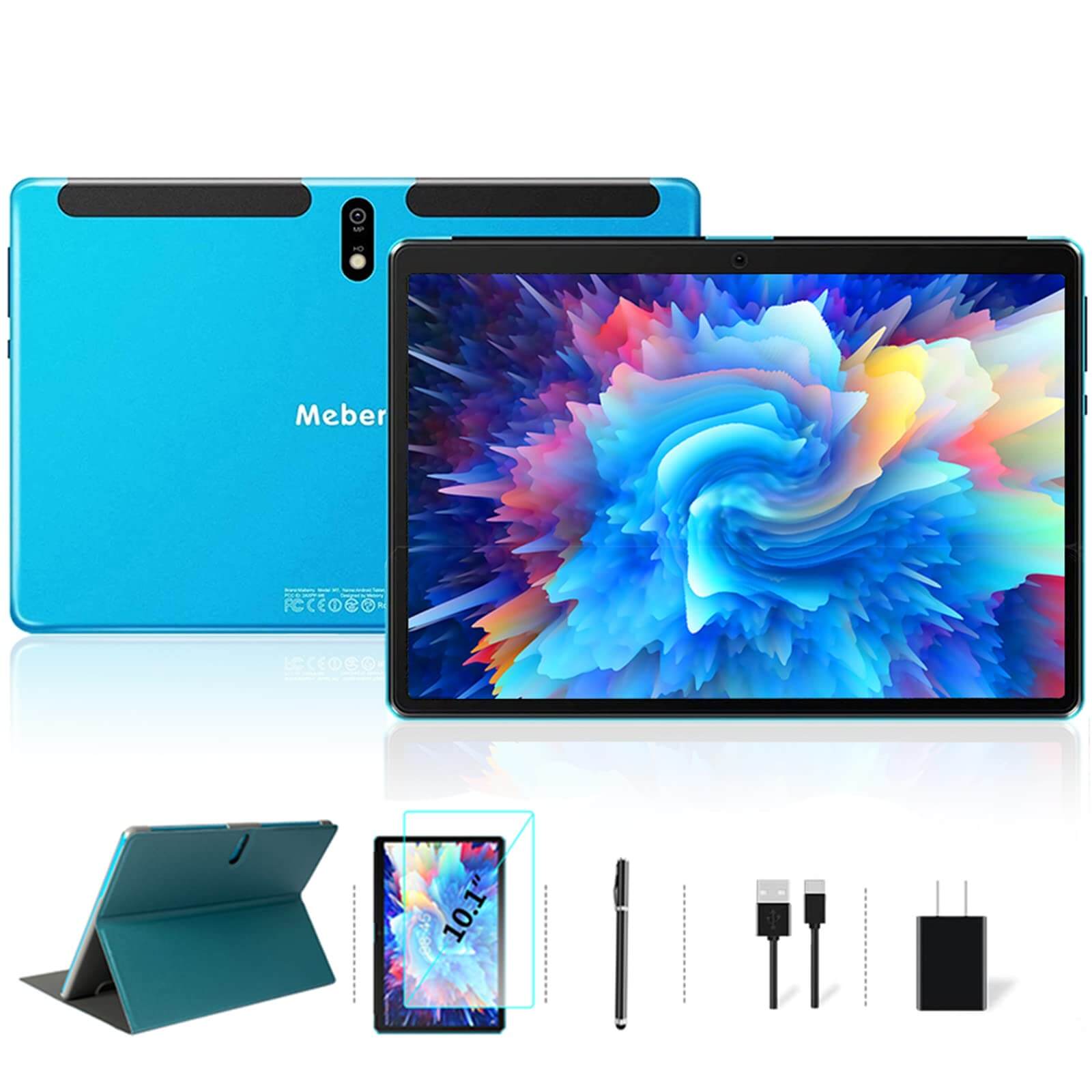 Features
Brand: MEBERRY
Series: ME20200806-1
Memory Storage Capacity: 256 GB
Screen Size: 10.1 Inches
Display Resolution Maximum: 1280*800
The Meberry M7 tablet is a device that at first glance seems to us to have a very premium finish, with its metallic casing that we have acquired in turquoise blue, it is very pleasant to the touch. The tempered glass panel has beveled edges, which undoubtedly further increases the feeling of being in front of a tablet in which the finish has been very well taken care of.
The screen has HD resolution, and although the sharpness suffers since the pixels are somewhat perceptible, the truth is that the brightness and contrast are more than adequate . This Android tablet is equipped with 2 stereo speakers that deliver loud and clear sound.
In terms of specifications, we have a Unisoc MediaGXi SC9863A octa-core Cortex A55 processor with a maximum speed of 1.6 GHz . Supported by an integrated graphics co-processor and 4 GB of RAM, providing an excellent entry-level entertainment and productivity experience (i.e. office apps, social media, browsing, etc.)
In addition to 64GB of built-in storage, the M7 supports up to a 128GB microSD card . As you can see, they are very generous features, which for a price of 140 $ is very adequate, since it also includes a good number of accessories to increase the versatility of the equipment.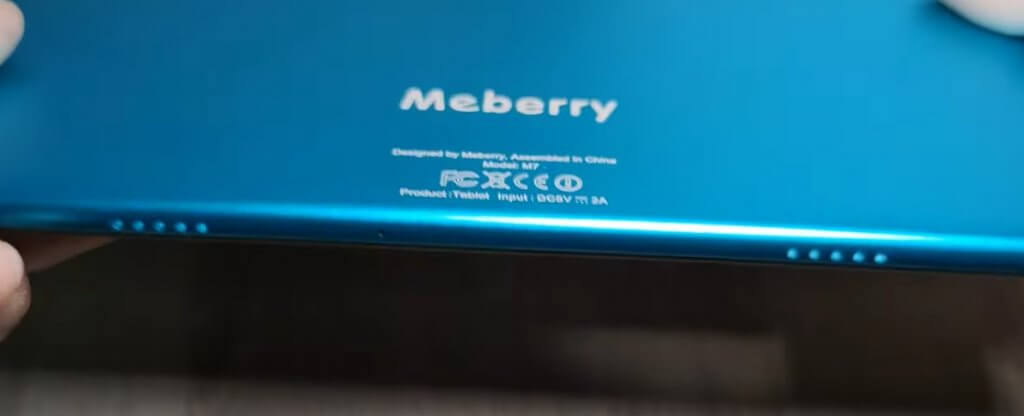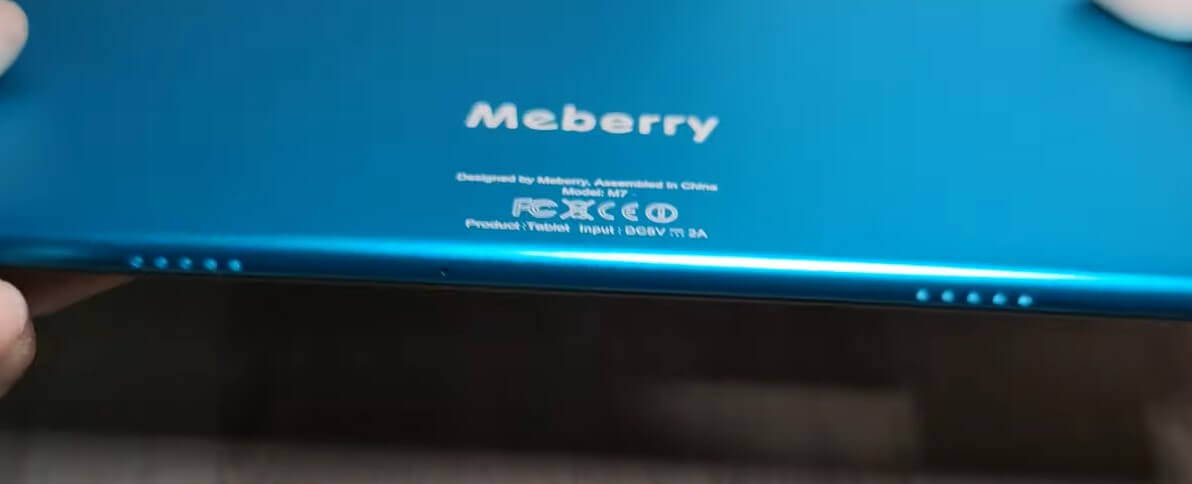 Bring case, Bluetooth keyboard, wireless mouse, OTG adapter, mica and capacitive pencil.
It incorporates USB type C.
8000 mAh battery that provides more than 7 hours of autonomy.
Android 10.0 operating system.
Octa-core processor and 4 GB of RAM.
64 GB of storage, expandable via microSD.
Basic quality 8 MP + 5 MP cameras.
You may also like: Huawei Mediapad T5
2. Specifications and performance
Tablet Meberry M8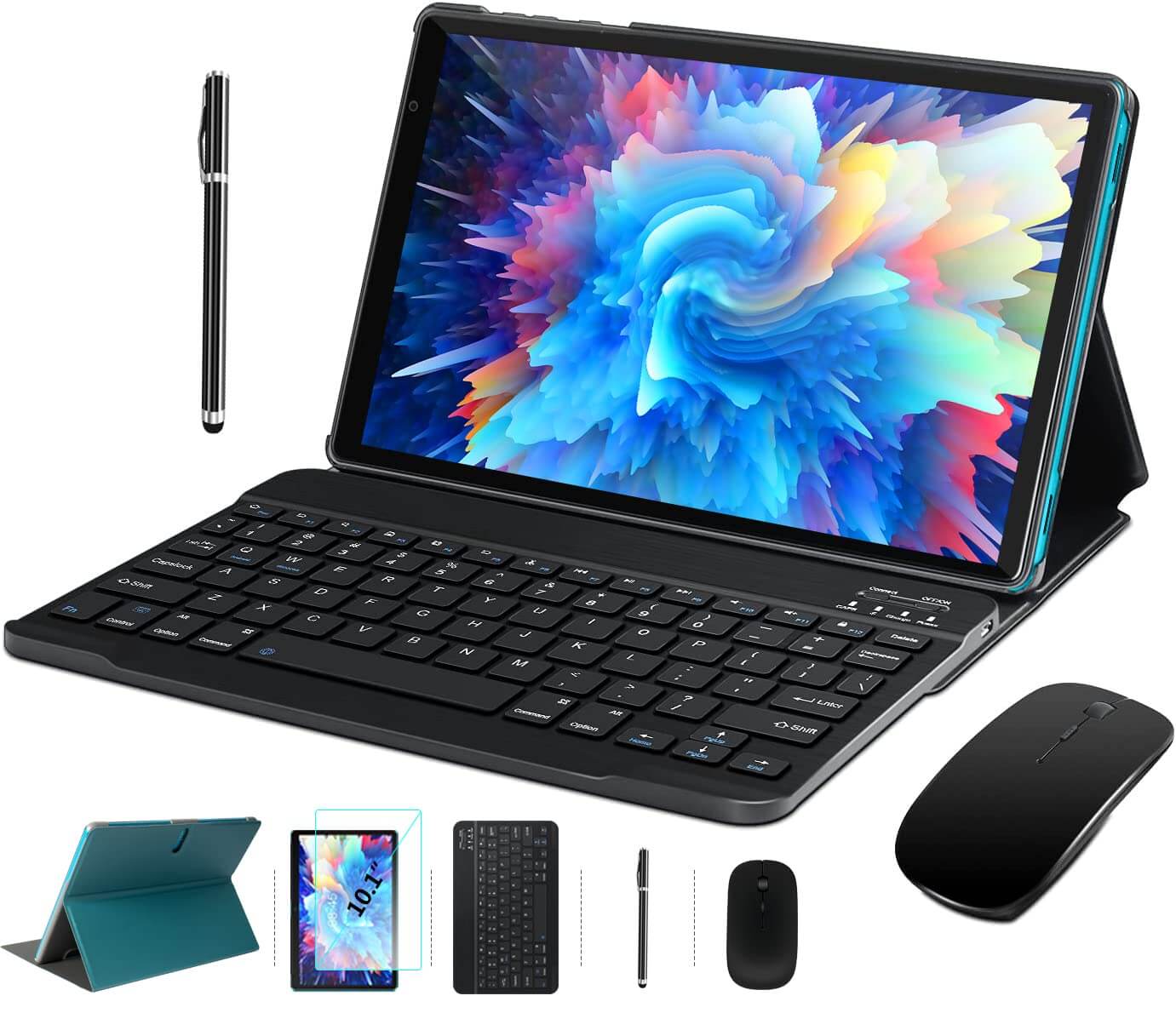 Features
Brand: MEBERRY
Series: M8
Memory storage capacity: 64 GB
Screen size: 10.1 Inches
Display resolution maximum: 1080p Full HD Pixels
The M8 model has a dimension of 10.1 inches with the same qualities of the M7 model, metallic finish and beveled tempered glass, but with a Full HD resolution screen, which provides a greater number of pixels per inch: increasing the sharpness of the projected image. .
Colors, contrast and brightness are also very good. On the other hand, it has 2 speakers that provide high quality sound with very good volume . In the design section, we are not convinced by the rear camera, which is moderately protruding due to the inclusion of 3 lenses and a flash, causing it to wobble if it rests on a flat surface.
However, by incorporating the cover, this deficiency is covered. Although we did not expect a rear camera with a resolution of 8 MP + 5 MP, the truth is that the photos have an adequate quality, although it is not like launching rockets. The front camera remains at 5 MP, which is a good quality for video calls, zoom classes, etc.
We have, as in the M7 model, a 1.6 GHz octa-core Unisoc processor, 4 GB of RAM and 64 GB of storage , allowing this space to be expanded to 128 GB via micro SD. As for connectivity, we will have Bluetooth 5.0, which helps save battery life if we regularly use the included keyboard.
We also have Wi Fi at 2.4 G and 5 G, which provide higher data transfer speeds when connecting to the Internet. Beyond this, there are no differences between the M8 and M7 models.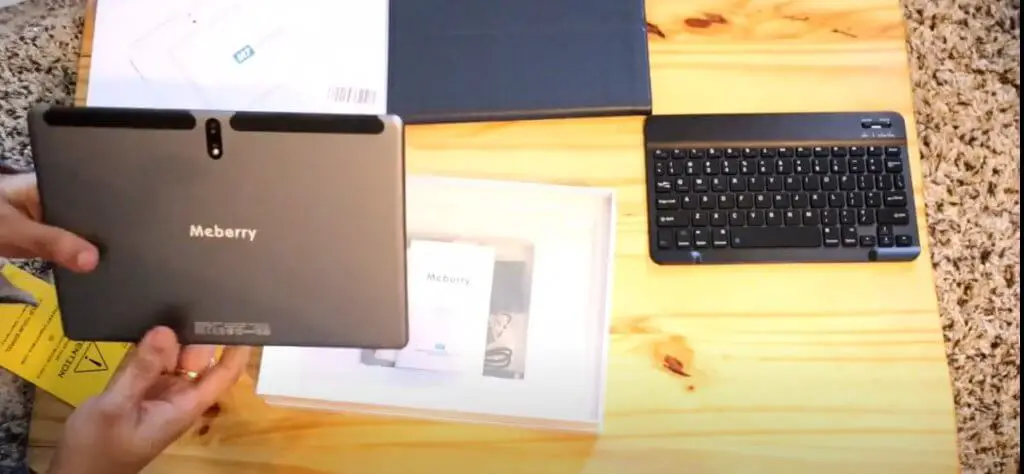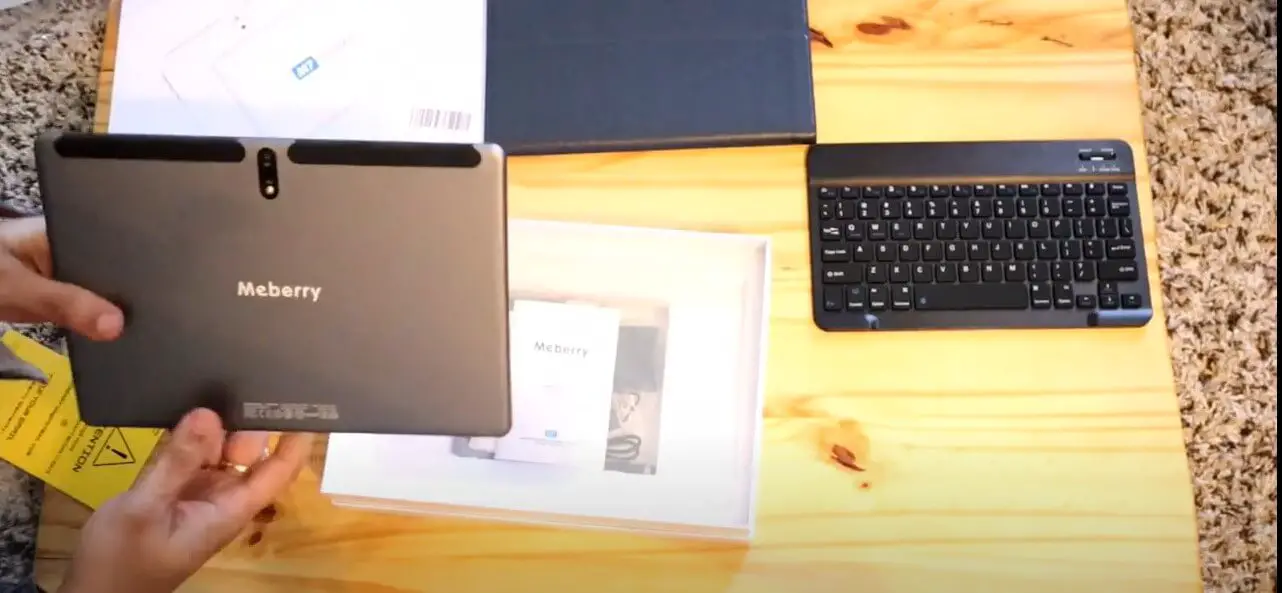 Full HD screen of great quality and finish.
Excellent RAM-Storage ratio.
Long-lasting 8000mAh battery.
Includes case, Bluetooth keyboard, wireless mouse, mica and pen.
Bring Android 10.
Improved cameras, especially the rear.
Very good audio quality.
The price seems a bit high to us in relation to the improvements compared to the M7 model.
Our opinions: Tablet Meberry M6, M7 and M8
The most popular models in the market if we talk about the Meberry brand are the M6, M7 and M8. Although several specifications differentiate them, some characteristics remain unchanged, so we will talk about these generalities before analyzing each model separately:
Premium finishing product and multiple accessories
Meberry tablets always include a good number of accessories, and although these vary depending on the offer, they are generally a bluetooth keyboard, wireless mouse, case, USB OTG adapter, screen protector and capacitive stylus .
Meberry M6 Tablet : Metal case, 0.9 cm thick and 481 grams in weight.
Meberry Tablet M7 : Metal case, 0.9 cm thick and 481 grams in weight.
Meberry M8 Tablet : Metal case, 0.9 cm thick and 500 grams in weight.
The metal body provides an exquisite appearance and light weight. It's also a better heat sink for components, which ultimately affects the tablet's durability.
4GB RAM – 64GB ROM
Generally, opinions about Meberry tablets value the relationship between RAM and storage very positively, two of the specifications that currently make the price of tablets more expensive. We will see that this characteristic practically does not vary between the models:
Meberry tablet M6 : Quad-core CPU, 4GB RAM and 64GB ROM (storage).
Meberry M7 Tablet : Octa-core CPU, 4GB RAM and 64GB ROM.
Meberry M8 Tablet : Octa-core CPU, 4GB RAM and 64GB ROM.
However, although the amount of RAM memory is generous in relation to the price, the truth is that much of the tablet's responsiveness comes from the processor. So in practice, the performance of the M6 ​​tablet with a 4-core Mediatek processor lags behind the M7 and M8 models , which feature Unisoc 8-core CPUs at a higher speed.
10.1-inch IPS screen
All Meberry tablet models are 10 inches, actually 10.1″ and thanks to the IPS panel they have a wide viewing angle that allows color, contrast and sharpness not to be lost even if the screen is viewed from one side.
The screen resolution varies depending on the model, and so far the Meberry M8 tablet has the highest resolution, Full HD .
On the other hand, it is interesting to highlight the incorporation of G+G technology, applied to the glass of the screen and composed of a double layer of tempered glass, which increases resistance to wear and corrosion, contributing to a premium finish and greater protection. :
Meberry M6 : 10.1 inch HD (1280x800p) IPS
Meberry M7 : 10.1 inch HD (1280x800p) LCD G+G IPS 2.5D
Meberry M8 : 10.1 inch FHD (1290x1200p) LCD G+G IPS 2.5D
connectivity
Meberry 10-inch tablets have updated connectivity standards. We will always have a USB type C port, Wi-Fi, Bluetooth, GPS, FM Radio, etc. But, let's take a closer look at what each one offers:
Meberry M6 : 3G 4G LTE Dual SIM, Wi Fi 2.4 GHz, Bluetooth, USB-C and GPS.
Meberry M7 : With GPS function, Wi Fi 2.4 GHz, Bluetooth and USB-C.
Meberry M8 : Dual SIM 3G 4G LTE, Wi-Fi 2.4 GHz and 5 GHz, Bluetooth 5.0, USB-C and GPS.
Updated Android OS
As for the operating system, the Meberry tablets that are currently available on the market have Android 10. However, the M6 ​​is the only 10-inch Meberry tablet with Android 9 , and we really do not know if it will be available again.
They all incorporate Google GMS certification, so the installation of applications and games from the Play Store, as well as access to YouTube, Netflix and Prime will not have any problem.
Who do we recommend Meberry tablets to?
Meberry tablets are excellent for multimedia use: That is, enjoy music, photos and applications of medium demand. Although the quad or eight-core processor is supported by good RAM and a graphics coprocessor, the truth is that being low-end processors, they cannot be required to perform great in next-generation games.
Professional applications such as the adaptations of the Adobe suite for Android work quite smoothly, but after a while the heating becomes noticeable, and lags are not long in coming. Likewise, we will have to lower the quality of the graphics to a minimum to be able to play PUBG without suffering jumps in the frames.
Even so, we find it an excellent tablet for intermediate office use: searching for information, checking email, or even for educational purposes, as a good tablet for students.
However, you have to know how far you can demand from these entry-level tablets, which although they strive to have a professional aesthetic finish, have at their core a chip intended for low-end tablets.
Note: It is not a bad processor for the range of tablets to which it is oriented (it is the same CPU that incorporates the Teclast P80X), but for 200 $ in the M8 model we expected something better.
Conclusions about Meberry tablets: Is it a good brand?
In short, in our opinion, the different Meberry tablet models analyzed are more similar to an evolution of the same model, than to several with palpable differences:
We have the Meberry M6, a 10-inch tablet with a Quad-core processor and 4G LTE connectivity thanks to dual SIM support. Then the Meberry M7 with an Octa-core processor and 2.4G Wi-Fi only and the Meberry M8, with a Full HD screen, Dual WiFi and a higher resolution rear camera.
If you are looking for a good tablet for basic use, games, navigation and office tasks, the M6 ​​and M7 models will work very well for you.
If you plan to spend long hours in front of the screen consuming content such as movies and series, we recommend the M8 for its higher screen resolution.
We hope, then, that we have been of help to you if you are considering buying a tablet from this Chinese brand.