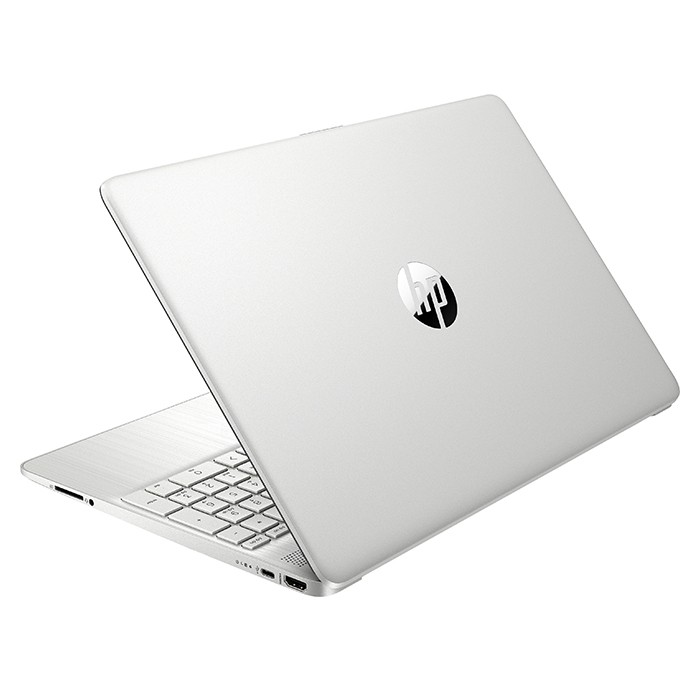 September 9, 2023

Tech Combact

0
Step-by-Step Guide to Connecting Your Canon Printer to an HP Laptop
Step 1: Ensuring Your HP Laptop and Canon Printer are Compatible
Before embarking on the setup process, it's vital to ensure that your HP laptop and Canon printer are compatible. This step is crucial to avoid any hitches later in the process.
Checking the Compatibility of Your Devices
Start by visiting the official Canon website or consulting the user manual that came with your printer. Here, you can find a list of compatible devices and operating systems. For HP laptops, check the specific model details to ensure it supports printer connections. Remember, compatibility is the foundation of a seamless connection.
Finding the Right Drivers for Your Devices
Drivers are software components that facilitate communication between your laptop and printer. To find the right drivers:
Visit the Canon website and navigate to the support section.
Enter your printer model to find the corresponding drivers.
Ensure to download drivers that match your HP laptop's operating system.
Install the drivers by following the on-screen instructions.
Step 2: Setting Up Your Canon Printer
Setting up your Canon printer correctly is a pivotal step in the process. Here, we will guide you through the initial setup and software installation.
Unboxing and Initial Setup
First, unbox your Canon printer carefully and place it on a stable surface. Next, follow these steps:
Connect the printer to a power source and turn it on.
Install the ink cartridges and load the paper tray.
Follow the initial setup guide to configure basic settings.
Ensure to keep the printer manual handy for reference.
Installing Necessary Software and Drivers
After setting up the hardware, it's time to install the necessary software and drivers. This step ensures that your HP laptop can communicate with the Canon printer effectively.
Use the installation CD or download the software from the Canon website.
Follow the installation wizard to complete the setup.
Restart your laptop to finalize the installation process.
Step 3: Connecting the Canon Printer to Your HP Laptop
Now that both your devices are ready, it's time to establish a connection. You can connect your Canon printer to your HP laptop using various methods, including USB, wireless, or wired network connections.
Using a USB Cable
Connecting your printer using a USB cable is a straightforward process. Follow these steps:
Connect the USB cable to the printer and the laptop.
Your laptop should recognize the printer automatically.
Follow the on-screen instructions to complete the setup.
Setting Up a Wireless Connection
For a wireless connection, ensure that both your laptop and printer are connected to the same network. Here's how to set it up:
On your printer, navigate to the settings menu and select the wireless setup option.
Follow the on-screen instructions to connect to your network.
On your laptop, add the printer through the 'Devices and Printers' section in the control panel.
Select your printer from the list and follow the prompts to complete the setup.
Connecting Through a Wired Network
If you prefer a wired network connection, follow these steps:
Connect the printer to your network using an Ethernet cable.
On your laptop, open the control panel and navigate to 'Devices and Printers'.
Add a new printer and select the networked printer option.
Follow the on-screen instructions to complete the setup.
Step 4: Configuring the Printer on Your HP Laptop
After establishing a connection, it's time to configure the printer settings on your HP laptop to ensure optimal performance.
Adding the Printer in Windows Settings
To add the printer in Windows settings, follow these steps:
Open 'Settings' on your laptop.
Navigate to 'Devices' and then 'Printers & scanners'.
Click on 'Add a printer or scanner' and select your printer from the list.
Follow the prompts to complete the setup.
Setting the Canon Printer as the Default Printer
Setting your Canon printer as the default ensures that all print jobs are directed to it automatically. Here's how:
Go to 'Devices and Printers' in the control panel.
Right-click on your Canon printer and select 'Set as default printer'.
Confirm your choice, and your setup is complete.
Troubleshooting Common Issues
Resolving Connection Errors
Despite meticulous setup, you might encounter some connection errors. Here, we will guide you through resolving the most common issues.
Restarting Devices
Often, restarting both the printer and the laptop can resolve connection errors. Here's how to do it correctly:
Turn off your Canon printer and disconnect it from the power source.
Restart your HP laptop.
Reconnect the printer to the power source and turn it on.
Try establishing the connection again to see if the issue is resolved.
Reinstalling Drivers
Sometimes, outdated or corrupt drivers can cause connection errors. In such cases, reinstalling the drivers can be a solution. Follow these steps:
Uninstall the current drivers from your laptop.
Download the latest drivers from the Canon website.
Install the new drivers and restart your laptop.
Attempt to connect the printer again to check if the issue has been resolved.
Fixing Printing Errors
Printing errors can occur due to various reasons, including incorrect settings or software glitches. Here, we will guide you through fixing the most common printing errors.
Clearing Print Queues
A congested print queue can prevent your documents from printing. Here's how to clear the print queue:
Open the 'Devices and Printers' panel.
Right-click on your Canon printer and select 'See what's printing'.
Open the 'Printer' menu and choose 'Cancel all documents'.
Confirm your choice to clear the queue and try printing again.
Adjusting Print Settings
Incorrect print settings can result in poor print quality. Here's how to adjust the settings for optimal results:
Navigate to the 'Print' dialog box in the document you are printing.
Choose 'Properties' or 'Preferences' to access the settings.
Adjust the print quality, paper type, and other settings as needed.
Click 'OK' to apply the settings and try printing again to check the results.
Conclusion
Maximizing the Potential of Your Canon Printer and HP Laptop Setup
Having successfully connected your Canon printer to your HP laptop, it's time to explore ways to maximize the potential of your setup. Here, we provide tips and strategies to enhance your printing experience.
Regularly update the printer software to enjoy new features and improvements.
Utilize the printer's built-in features, such as double-sided printing, to save paper.
Explore the various printing options available to optimize print quality and speed.
Consider setting up shortcuts for frequent tasks to save time.
Additional Resources and Support
To further assist you in making the most of your setup, here are some additional resources and support options:
Canon's official website for tutorials and guides.
HP's support page for troubleshooting and assistance.
Online forums and communities for tips and advice.
Customer service hotlines for personalized support.
FAQs
How to Maintain a Stable Connection Between Your Devices
Maintaining a stable connection between your devices is crucial for a seamless printing experience. Here are some tips:
Ensure that the drivers are up-to-date.
Avoid physical obstructions between devices when using a wireless connection.
Regularly restart the devices to prevent connection issues.
Consult the user manuals for troubleshooting guidance.
Where to Find Updated Drivers and Software
Finding updated drivers and software is essential to keep your setup running smoothly. Here's where you can find them:
Canon's official website for the latest drivers and software.
HP's support page for laptop-related updates.
Third-party websites offering drivers, but ensure they are trustworthy.
Subscribe to updates to receive notifications about new releases.
How to Optimize Your Printer for Better Performance
Optimizing your printer for better performance can enhance your overall experience. Here are some tips to achieve this:
Regularly clean the printer to prevent dust accumulation.
Use quality paper and ink to ensure the best print results.
Configure the printer settings to suit your specific needs.
Perform regular maintenance as recommended in the user manual.
Expert Tips for a Seamless Printing Experience
Optimizing Your Home Office Setup
Creating an optimized home office setup can significantly enhance your productivity and the overall printing experience. Here are some expert tips:
Position your printer close to your HP laptop to reduce connection delays.
Ensure adequate lighting in your workspace to easily manage print jobs.
Organize cables and wires neatly to prevent accidents and maintain a tidy workspace.
Invest in ergonomic furniture to create a comfortable working environment.
Advanced Features of Canon Printers
Canon printers come equipped with a range of advanced features that can elevate your printing experience. Let's delve into some of these features:
Wireless printing allows for a clutter-free setup.
High-resolution printing ensures crisp and clear printouts.
Multi-functionality enables you to scan, copy, and print from a single device.
Energy-saving modes help in reducing electricity consumption.
Community Insights and Reviews
User Experiences with Canon Printers and HP Laptops
Understanding the experiences of other users can provide valuable insights into the usability and functionality of your setup. Here are some community insights:
Users appreciate the ease of setup and user-friendly interface.
Many have praised the high-quality printouts and reliability of Canon printers.
Some users have mentioned the convenience of wireless connectivity.
Several users have highlighted the excellent customer support from both Canon and HP.
Expert Reviews on Canon Printers
Expert reviews can offer a deeper understanding of the technical aspects and performance of Canon printers. Here's what the experts are saying:
Canon printers offer a good balance between price and performance.
The printers are noted for their durability and long lifespan.
Experts appreciate the regular updates and improvements in features.
Many reviewers recommend Canon printers for both home and office use.
Additional Resources
Guides and Tutorials
To help you make the most of your Canon printer and HP laptop setup, here are some guides and tutorials that you might find useful:
Canon's official YouTube channel for video tutorials.
HP's support website for detailed guides and FAQs.
Online forums and communities for peer support and advice.
Workshops and webinars to enhance your knowledge and skills.
Customer Support and Warranty Information
In case you encounter any issues or have queries regarding your setup, here are the customer support and warranty information details:
Canon's customer support hotline for immediate assistance.
HP's customer service for laptop-related queries.
Warranty information to understand the coverage and terms.
Authorized service centers for repairs and maintenance.
Personalizing Your Setup
Customizing Printer Settings
Customizing your printer settings can help you achieve the desired output for your print jobs. Here are some steps and tips to personalize your setup:
Adjusting print quality settings to suit different document types.
Setting up custom profiles for frequent print jobs.
Utilizing color management settings for vibrant printouts.
Configuring paper settings to match the paper type you are using.
Utilizing HP Laptop Features
Your HP laptop comes with a variety of features that can enhance your printing experience. Here's how you can make the most of them:
Using HP Print and Scan Doctor to troubleshoot issues.
Setting up printer shortcuts on your desktop for easy access.
Using HP Support Assistant for regular updates and support.
Customizing power settings to optimize energy usage during print jobs.
Securing Your Devices
Protecting Your Data
Protecting your data should be a priority when using any devices. Here are some strategies to secure your information:
Setting up strong, unique passwords for your devices.
Regularly updating software to patch vulnerabilities.
Using secure Wi-Fi networks to prevent data interception.
Implementing encryption for sensitive documents.
Ensuring Physical Security
Along with data security, ensuring the physical security of your devices is equally important. Here are some tips:
Positioning your devices in a secure location to prevent theft.
Using lockable cabinets to store valuable equipment.
Installing surveillance cameras for added security.
Implementing access controls to restrict unauthorized use.
Maintenance and Upkeep
Regular Maintenance of Your Canon Printer
Regular maintenance can prolong the life of your Canon printer and ensure optimal performance. Here are some maintenance tips:
Cleaning the printer heads to prevent clogs.
Replacing ink cartridges timely to avoid poor print quality.
Using genuine Canon supplies for best results.
Scheduling regular service checks with authorized technicians.
Optimizing Your HP Laptop's Performance
To ensure that your HP laptop performs at its best, regular optimization is necessary. Here are some tips:
Keeping your operating system up-to-date with the latest updates.
Cleaning up disk space to enhance speed and performance.
Using antivirus software to protect against malware and viruses.
Seeking professional help for any hardware issues.