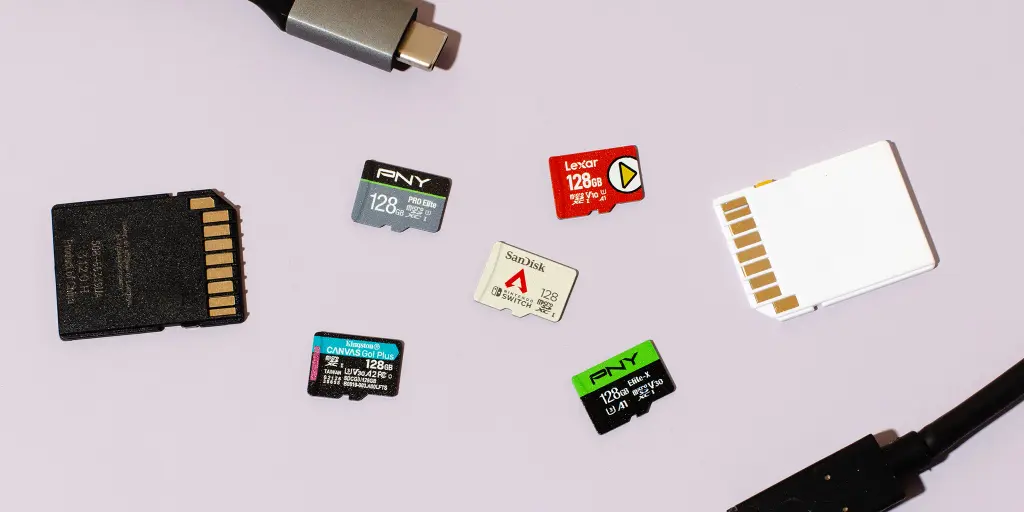 September 7, 2023

Tech Combact

0
Top Picks: Best Micro SD Cards for Amazon Fire HD 10
Overview of the Best Micro SD Cards Available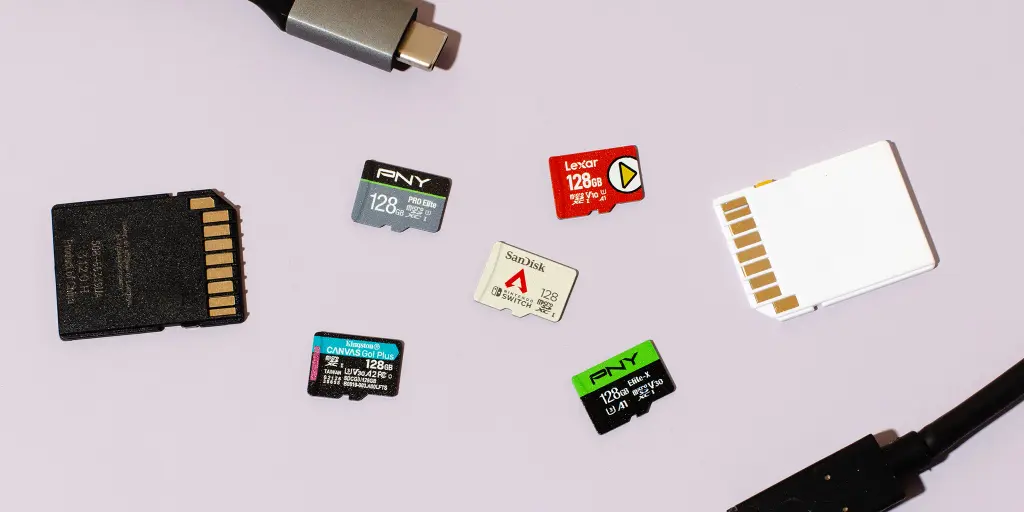 We understand the importance of storage and speed for your Amazon Fire HD 10. With numerous options available, we've narrowed down the top micro SD cards that offer the best combination of performance, durability, and value.
| Product | Storage Capacity | Read/Write Speed | Protection Features | Pros | Cons |
| --- | --- | --- | --- | --- | --- |
| SanDisk Ultra 128GB | 128GB | Up to 100MB/s | Water, Temperature, Shock, X-ray | Reliable, Durable, High-speed, Ample Storage | May be overkill for casual users, Slightly pricier |
| Samsung EVO Select 128GB | 128GB | 100MB/s Read, 90MB/s Write | Water, Temperature, X-ray, Magnet | High-speed, Durable, Trusted Brand | Higher price point, May not be fully utilized by all users |
| PNY Pro Elite 128GB | 128GB | 95MB/s Read, 90MB/s Write | Shock, Magnet, Temperature, Water | Competitive Pricing, Robust Performance, Durable | Less recognized brand, Slower speeds with heavy use |
Product 1: SanDisk Ultra 128GB microSDXC UHS-I Memory Card
SanDisk, a renowned name in the storage industry, offers the Ultra 128GB microSDXC card, designed to provide optimal speed and storage for your tablet.
Key Features
Fast transfer speeds up to 100MB/s
A1 rated for faster app performance
UHS Speed Class U1 and Speed Class 10 for Full HD video recording/playback
Waterproof, temperature-proof, shockproof, and X-ray-proof
Pros and Cons
Pros: Reliable performance, durable design, high-speed data transfer, ample storage capacity
Cons: Might be overkill for casual users, slightly pricier than competitors
Customer Reviews
Users have praised the SanDisk Ultra for its consistent performance and reliability. Many have noted its seamless integration with the Amazon Fire HD 10, making it a top choice for many.
Product 2: Samsung EVO Select 128GB microSDXC Memory Card
Samsung's EVO Select microSDXC card is another top contender, known for its robust performance and durability.
Key Features
Up to 100MB/s & 90MB/s read and write speeds respectively
Class 10 UHS 3 rating
4-Proof protection: Water, Temperature, X-ray, Magnet
Pros and Cons
Pros: High-speed performance, durable design, trusted brand reputation
Cons: Slightly higher price point, may not be fully utilized by all users
Customer Reviews
Customers often highlight the Samsung EVO Select's impressive speed and reliability. Its compatibility with the Amazon Fire HD 10 makes it a favorite among tablet users.
Product 3: PNY Pro Elite 128GB microSDXC UHS-I Memory Card
PNY's Pro Elite offers a balance of speed, storage, and value, making it a solid choice for those looking to expand their tablet's storage.
Key Features
Up to 95MB/s read speed and up to 90MB/s write speed
Class 10, U3 rating
Shockproof, magnet-proof, temperature-proof, and waterproof
Pros and Cons
Pros: Competitive pricing, robust performance, durable design
Cons: Brand not as recognized as others, some users report slower speeds with heavy use
Customer Reviews
Many users appreciate the PNY Pro Elite for its value proposition. While it offers similar features to its competitors, its attractive price point makes it a popular choice.
A Comprehensive Buying Guide: Choosing the Best Micro SD Card for Your Amazon Fire HD 10 Tablet
In the dynamic world of technology, the significance of ample and reliable storage cannot be overstated. When it comes to enhancing the performance of your Amazon Fire HD 10 tablet, selecting the right micro SD card is a pivotal decision. This comprehensive guide aims to navigate you through the intricate process of choosing a micro SD card that not only complements your tablet but elevates its functionality to new heights.
Understanding the Importance of a Good Micro SD Card for Your Tablet
In the contemporary era, a tablet serves as a powerhouse of features, offering a blend of entertainment, communication, and productivity tools. However, the true potential of a tablet is realized through its seamless performance, which is significantly influenced by its storage capacity. A high-quality micro SD card acts as the backbone of your tablet, facilitating smooth app operations, instantaneous media access, and safeguarding your precious data.
The Role of a Micro SD Card in Enhancing Tablet Performance
We acknowledge that the performance of a tablet transcends beyond its processor speed or display quality. The storage component, particularly the micro SD card, plays a pivotal role in determining the overall user experience. A top-notch micro SD card ensures that your apps run with an enhanced fluidity, your media files are accessible without a hitch, and your data remains secure and intact, ready to be accessed whenever you need it.
Factors to Consider When Buying a Micro SD Card
When embarking on the journey to purchase a micro SD card, several factors come into play. Here, we delve deep into the aspects that demand your attention and consideration.
Storage Capacity
The first and foremost consideration is the storage capacity. It is imperative to gauge the amount of storage you will require, keeping in mind your usage patterns. While a 128GB card serves as a substantial choice for many, power users who indulge in heavy multimedia usage or gaming might find solace in larger capacities, venturing into the realms of 256GB or even 512GB.
Read/Write Speed
The read/write speed of a card essentially dictates the pace at which you can access or store data on it. A card with high read/write speeds promises optimal performance, allowing for swift data transfers and quick loading times. It is advisable to opt for cards that offer superior speeds to enjoy a seamless tablet experience.
Reliability and Durability
Investing in a card from a reputable brand is a prudent decision. A reliable card offers a plethora of features such as resistance to water, shock, and extreme temperatures, ensuring longevity and sustained performance. Make sure to scrutinize the card's durability features to safeguard your data against potential hazards.
Price and Warranty
While quality should be a priority, it is also essential to consider the price and warranty aspects. Conduct a thorough market analysis to compare prices and secure a card that offers good value for money. Additionally, ensure that the card comes with a robust warranty to protect your investment in the long run.
Compatibility with Amazon Fire HD 10
Before making a purchase, verify the compatibility of the card with your Amazon Fire HD 10 tablet. Ensure that the card meets the technical specifications required for a harmonious operation with your device.
How to Install the Micro SD Card
Installing a micro SD card in your Amazon Fire HD 10 is a straightforward process, devoid of complexities. Here, we guide you through the simple steps to get your card up and running:
Locate the card slot on your tablet.
Align the card correctly with the slot, paying attention to the orientation.
Gently insert the card into the slot until you hear a clicking sound, indicating that the card is securely in place.
Troubleshooting Common Issues
At times, you might encounter issues where your tablet fails to recognize the card. In such cases, undertake the following troubleshooting steps:
Ensure that the card is properly inserted and seated in the slot.
Inspect the card for any physical damages that might hinder its functionality.
Try using the card in another device to ascertain if the issue is related to compatibility or the card itself.
Expert Tips and Advice
To ensure that you extract the maximum performance from your micro SD card, adhere to the following expert tips and advice:
How to Maximize the Performance of Your Micro SD Card
Regularly update your tablet's software to maintain optimal card performance.
Avoid exposing the card to extreme environmental conditions to prevent potential damage.
Maintaining Your Micro SD Card
Develop a habit of backing up your data periodically to prevent data loss.
Protect your card from physical damages and keep it clean to ensure longevity.
Best Practices for Data Management
Organize your files systematically to facilitate easy access and management.
Regularly purge unnecessary data to maintain the efficiency of the card.
Utilize cloud storage solutions for storing important files, thereby conserving space on your micro SD card and ensuring a longer lifespan.
By following this comprehensive guide, you are well on your way to making an informed decision, paving the path for an enhanced Amazon Fire HD 10 tablet experience. Happy shopping!
FAQs: Best Micro SD Card for Amazon Fire HD 10
We understand you might have questions, so we've compiled a list of frequently asked questions to assist you further.
| Question | Answer |
| --- | --- |
| How much storage do I need? | 128GB is the sweet spot for most. Only get larger capacities if you store huge media files. |
| Which brands are most reliable? | SanDisk, Samsung, and PNY are top-tier brands known for quality memory cards that work great with Fire tablets. |
| Can I use the same card for other devices too? | Yes, you can use the card with an adapter in phones, cameras, laptops, and more after formatting it. |
| How long should a micro SD card last? | At least 1-2 years with average use. More if cared for properly. The warranty provides a timeframe the manufacturer guarantees. |
Conclusion: Making the Right Choice for Your Amazon Fire HD 10
Recap of the Top Picks
We've presented the top micro SD cards for your Amazon Fire HD 10, each with its unique features and benefits. Whether you prioritize speed, storage, or value, there's an option for you.
Final Thoughts on Choosing the Best Micro SD Card for Amazon Fire HD 10
Investing in a high-quality micro SD card is crucial for enhancing your tablet experience. By considering the factors we've outlined and understanding your specific needs, you can make an informed decision that will serve you well in the long run.